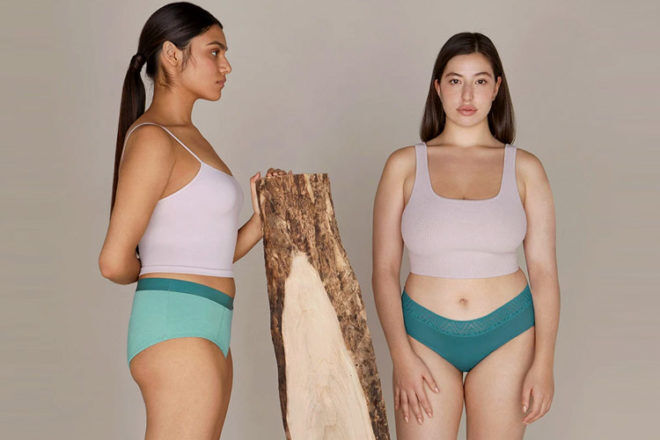 It's time to farewell the giant granny undies you dig out every month because reusable period undies are here and they're changing the way we manage Aunt Flo. Our roundup of brands will help you track down the best period underwear Australia has to offer – so you can do your bit for the environment and feel comfier during that time of the month.
Period underwear is made specifically to absorb menstrual flow without the need for pads, cups or tampons. While they may seem like a new concept, period underwear has actually been around for a really long time, and there are now quite a few different brands producing period-proof underwear in Australia. Not just for periods – they also work if you're prone to leakage after having a baby.
Crafted from different materials, and with varying cuts and styles, we're helping narrow your choice when it comes to buying period undies.
What to consider when buying period underwear in Australia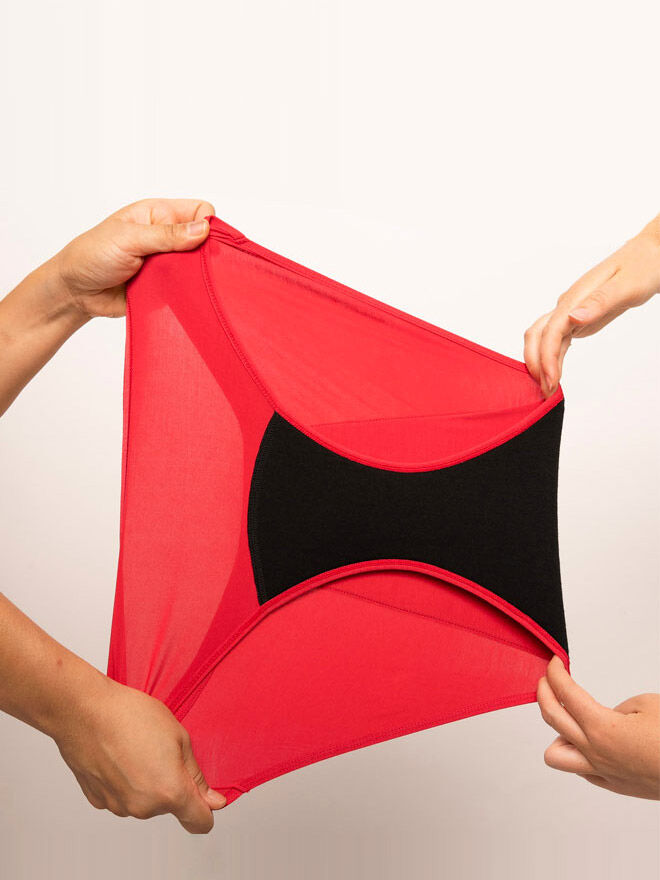 Here are some of the key things to look for when buying period-proof underwear:
Absorbency: Just like pads and tampons, period undies come in different thicknesses and absorbency types, including specific types for after birth and heavier flow, night time and even swimming.
Fabrics: Period underwear brands use materials that are known for their absorbency, wicking capabilities and antibacterial properties, including bamboo and cotton.
Style: Most brands cater for a variety of body shapes and needs – including period underwear for pregnancy, swimming, leakage and perspiration as well as seamfree and sensual styles.
Commonly asked questions …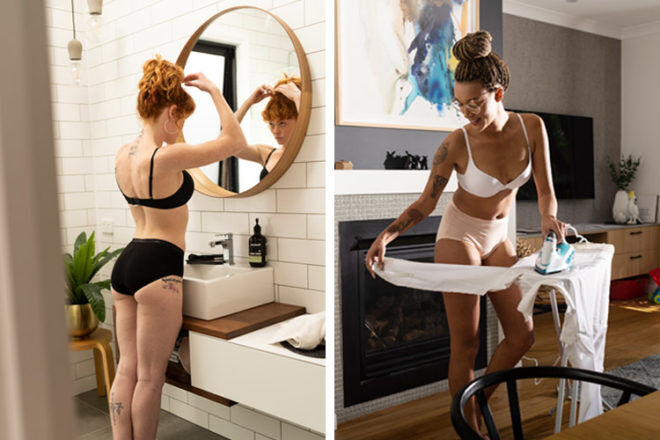 The mums in the Mum's Grapevine Baby Groups have asked some of the most common questions when it comes to the period underwear Australia offers, and here are the answers.
Do you wear the same pair of period undies all day? Some women can, depending on their flow.
How do you wash period underwear? Each brand comes with its own washing instructions. Most will advise not to use fabric softener as it breaks down some of the functions of the underwear. While they are machine washable, most brands advise rinsing the underwear out before popping them into the washing machine.
Do period undies smell? As long as you follow care and wash instructions, they shouldn't.
Won't I feel wet? You shouldn't, the materials used are designed to wick away moisture.
How do you change period underwear when you're out? The mums in our groups recommend carrying a wet-pack bag or ziplock plastic bag with you when out to store soiled underwear until you get home.
---
The best period underwear Australia
To help you find the best period undies Australia has to offer, we asked the mums in our baby groups to reveal which period-proof underwear they use and recommend. In no particular order, here are the brands they love:
1. Modibodi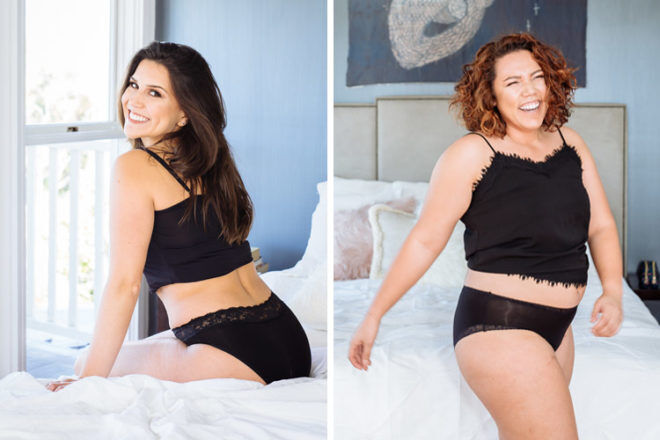 Made super-slim, yet highly absorbent, Modibodi period-proof underwear is a clear favourite among mums in our groups. The period and pee-friendly underwear can hold up to 20ml or 4 tampons worth, yet is just 3mm thick.
"Love Modibodi. Used them during pregnancy, great for post-pregnancy incontinence and now for my periods. No leaks and super comfy." – Lauren

---
2. Bonds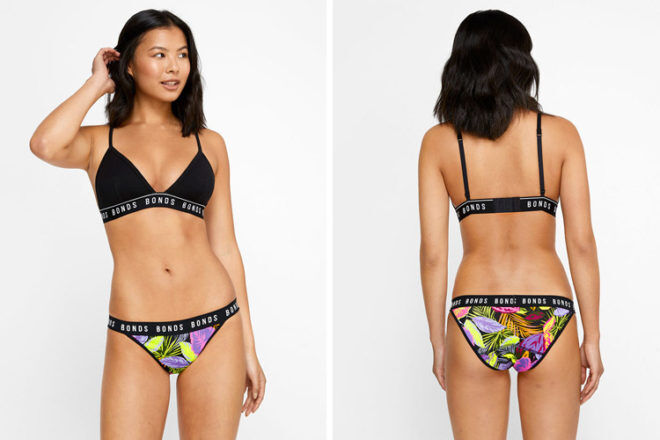 The new kid on the block, Bonds period undies have layers of leak-proof protection, are anti-odour and are easy to wash. The moderate day undies can hold up to three tampons' worth and are made from sustainably grown organic cotton.
"I really like Bonds, they fit well and aren't too thick or heavy." – Katharine

---
3. Thinx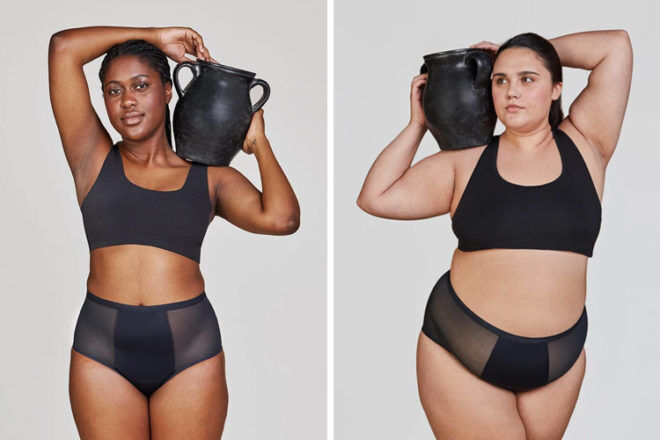 Made with a signature four-layer QuadTECH® technology in the gusset to keep you feeling comfortable and dry, Thinx period-proof undies are moisture-wicking, fight odour, are super absorbent and leak-resistant.
"Thinx. Can't beat it for thinness! I can wear a moderate absorbency pair all day that I swear feels just like regular undies, and I used to go through at least 3 super absorbency disposable pads a day." – Li

---
4. Love Luna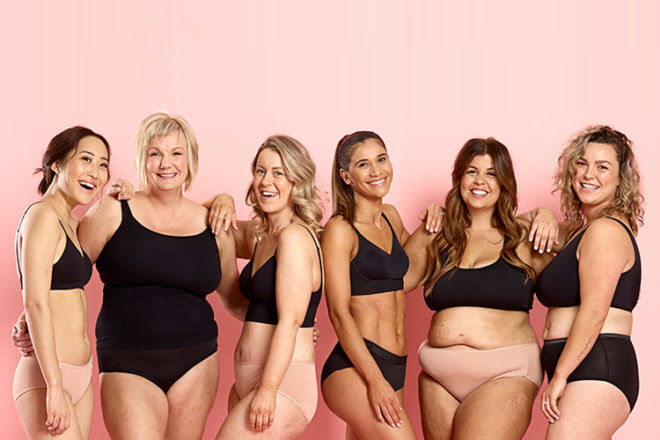 Made from microfibre, and disguised as regular undies, Love Luna have a comfy inbuilt pad with four-layer protection: a soft cotton lining, absorbent padding, waterproof layer and microfibre outer layer. The everyday brief holds up to 15ml or up to three regular tampons.
"I used Love Luna before I was pregnant and used them postpartum with pads and still do on my very heavy days which is most of my period. For peace of mind." – Sarah

---
5. Accalia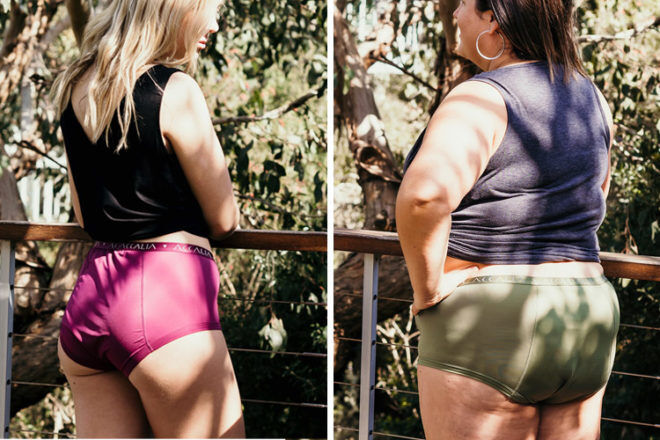 Like a backup plan for your period, the hidden bridge inside the gusset of these undies discreetly secures pad wings or clasps, while the undies themselves act as a back up for light period leaks. They're perfect for use with reusable pads, as that extra layer of protection.

---
6. Mynickerbot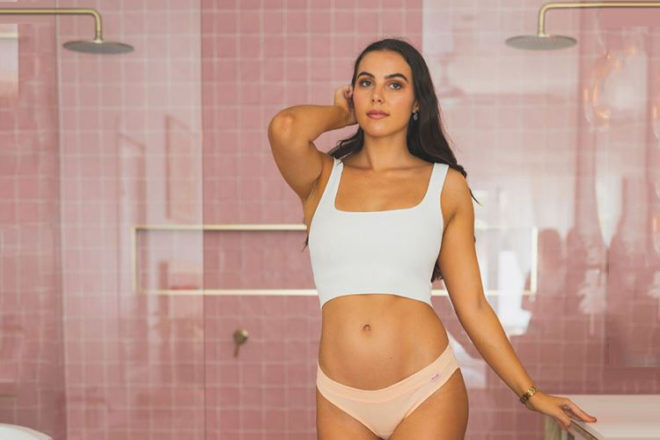 These are the perfect 'not quite sure if Aunt Flo is paying a visit today' knickers. They hold about one tampon's worth of fluid, so they're also great on lighter days and for any time you'll be sweating. And there's no need to worry about the smell, these have anti-odour technology built into each pair.

---
7. Bambody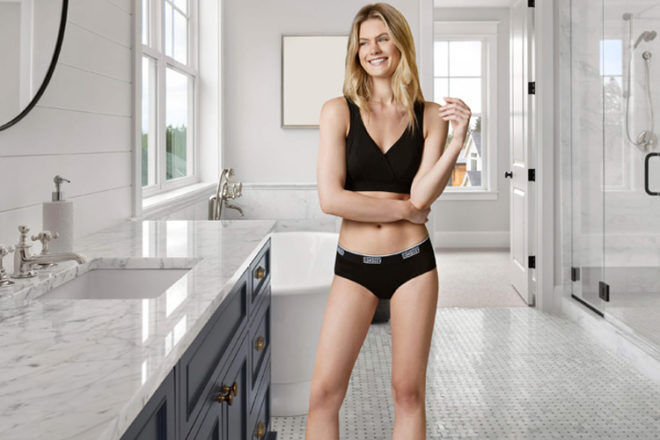 With a period-proof underwear design that's crafted for maximum security, these are ideal for wearing to bed. The range includes postpartum for maximum protection as well as protective underwear to use along with sanitary pads or tampons as extra leak protection.

---
8. JuJu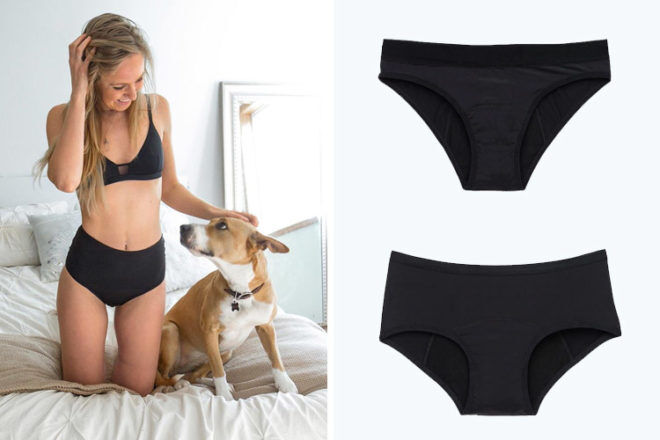 All styles in the JuJu Period Underwear range are available in two different levels of absorbency – light (holds up to 5ml of fluid) to regular (up to 10ml or equal to a regular tampon). Designed to be comfy, with no tags and breathable as well as easy to wash.

---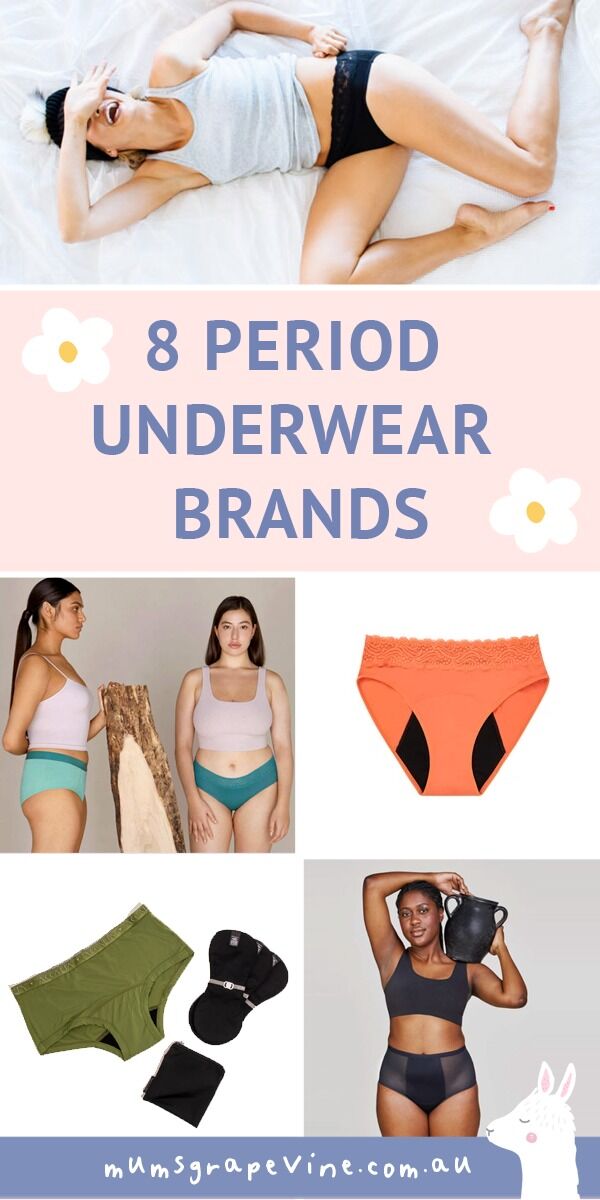 Know a brand of period underwear that should be added to our list? Contact us and let us know.
Read next …
Looking for more eco-friendly, reusable options for women? These next articles have even more fabulous products:
Continue your search for the best period underwear in Australia
Looking for period-proof underwear and still not sure if any of these are right for you? Continue your search online by jumping into one of our closed Baby groups and ask thousands of other Australian mums what they recommend – 'What to buy' is the most talked-about topic.
Click and join your group today!