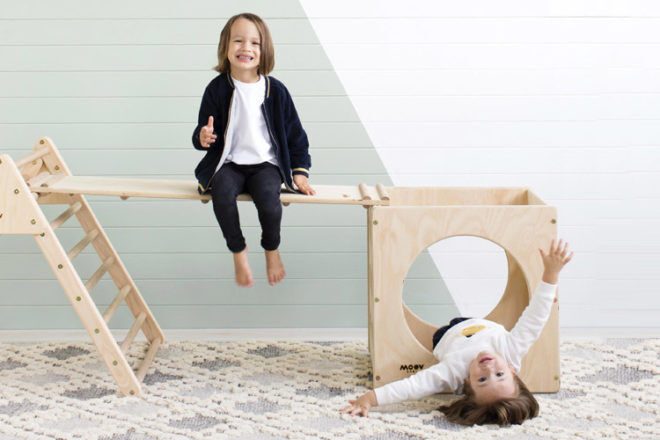 A Pikler Triangle is a triangular climbing frame with rungs that babies as young as six months can enjoy for open-ended play. Available in lots of shapes and sizes, it's the buzz toy that has everybody talking.
While many link Pikler Triangles to Montessori equipment, it was actually created by Hungarian paediatrician Dr Emmi Pikler more than a century ago to help little adventurers crawl and climb their way through developmental milestones. Some styles are suitable for outdoor use, others are best used on top of a baby play mat inside the house.
Keep reading to find out what you should consider when you're looking to buy one for your toddler and discover a selection of the top brands in Australia.
What to look for when buying a Pikler Triangle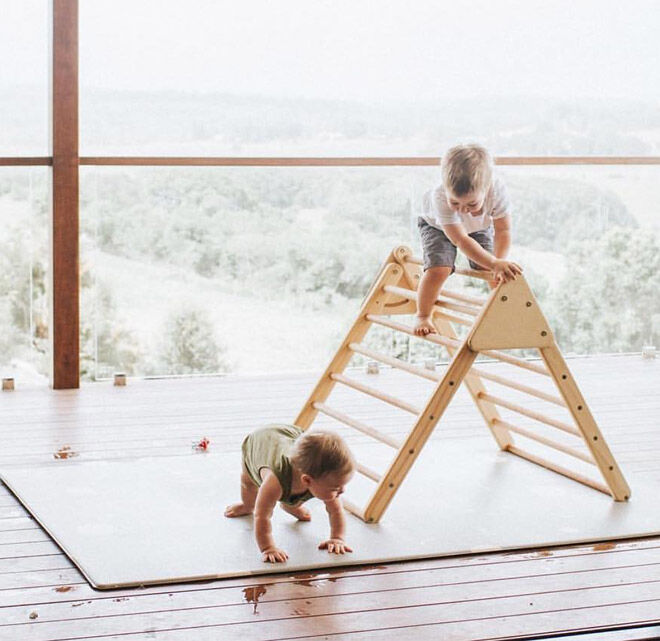 There are lots of Pikler Triangle variations, some are bigger, some smaller, some have ramps or slides. Here are some of the key things to look for when shopping around:
Age appropriateness: The advice is to be guided by your child's own developmental stage. However, most triangles come with a recommended age range.
Fold: A unit that folds is easy to pack away and store, which is handy if you don't have much space.
Add ons: There are optional extras that can be added to a triangle including ramps, rock walls, slides and smaller frames. These help extend play as children grow and become more confident.
Size: Again, this depends on your child's age, and also how much room you have available. Mini Pikler Triangles are perfect for babies trying to learn to stand.
Weight limit: Most Pikler Triangle climbing frames have a hefty weight limit that will take the weight of a couple of babies or toddlers.
Safety: It's worth noting that there are currently no mandatory safety standards for Pikler Triangles in Australia. Playground equipment for parks, schools and home use are currently excluded from mandatory Australian safety standards.
---
6 Pikler Triangle climbing frames
To help you find a stimulating baby climbing frame, we've compiled this handy list of brands to get you started in your search. In no particular order, here they are:
1. MOOV Baby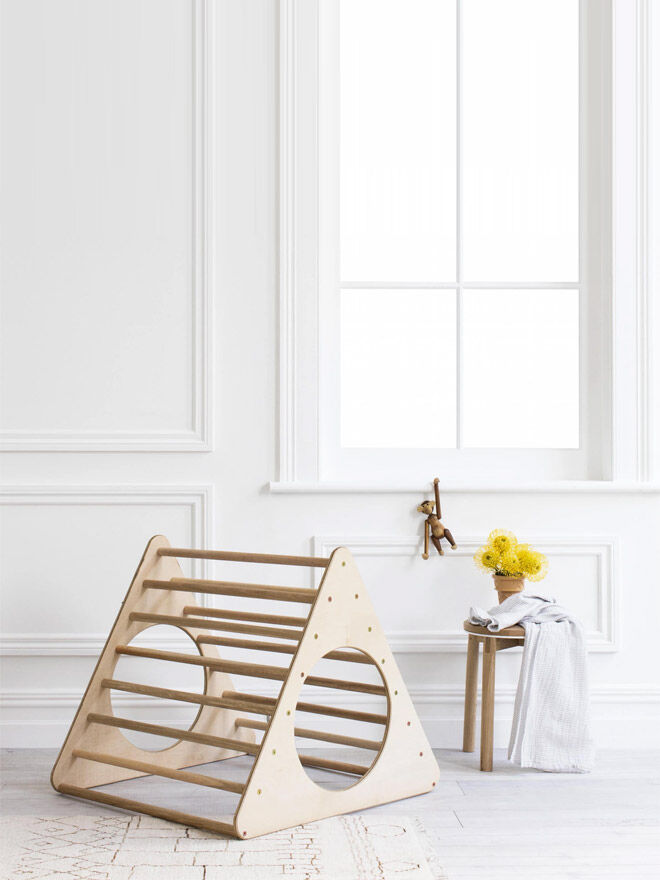 Climb over and through the hidey-hole of this versatile Pikler Triangle which is handcrafted locally using hoop pine dowel rungs sourced from sustainable Australian forests. As pretty as a picture, each triangle is slightly different in colour, because it's made from natural materials sourced from Australian sustainable forests.
Size: 860mm base x 760mm high x 800mm wide
Weight limit: Up to 50kgs
Suitable for indoor/outdoor use: Yes
Foldable: No
Add ons available: Rock climbing ramp and slide, climbing ramp/slide, climbing ladder.
Age recommendation: 6 months – 5 years+

---
2. Home For Dreams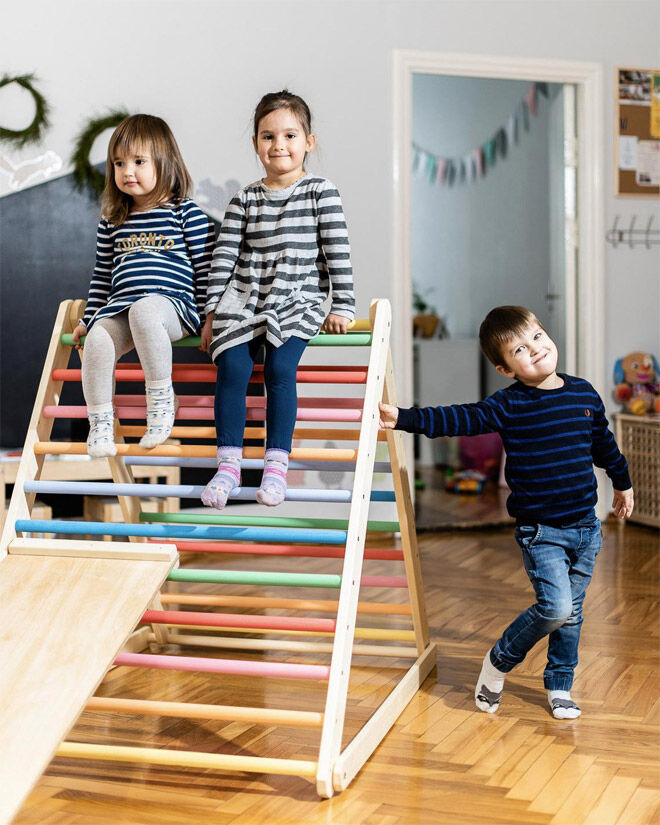 Made from polished aspen and birch plywood, and finished with eco wax this beauty is ready for little and big climbers. Give it a colourful touch with the optional painted finished, or add a ladder or rope board to make this triangle an adventure.
Size: 120cm
Add ons available: Ladder, slide board, rope board, rock board.
Age recommendation: Six months to five years.

---
3. Little Big Learning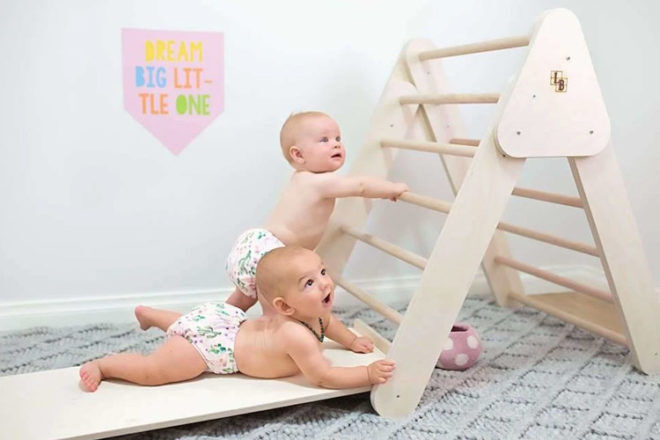 Designed and made in Australia the simple yet sturdy Little Big Learning Foldable Pikler is made from sustainably sourced FSC Certified European birchwood and hardwood. The addition of a reversible rock climbing wall and slide makes it a thing of wonder for little explorers.
Size: 83cm x 65cm x 80cms
Suitable for indoor/outdoor: Yes, if sealed with varnish
Foldable: Yes
Add ons available: Rock climbing wall and slide
Age recommendation: 6+ months – 6 years

---
4. Bodhi + Baxter
Australian made from Australian hardwood, each Pikler Triangle is handmade and comes completely assembled and ready for play. Plus, it's even customisable with painting options available.
Size: 90cm x 72cm
Foldable: Yes
Add ons available: Ramp


---
5. The Kids Builder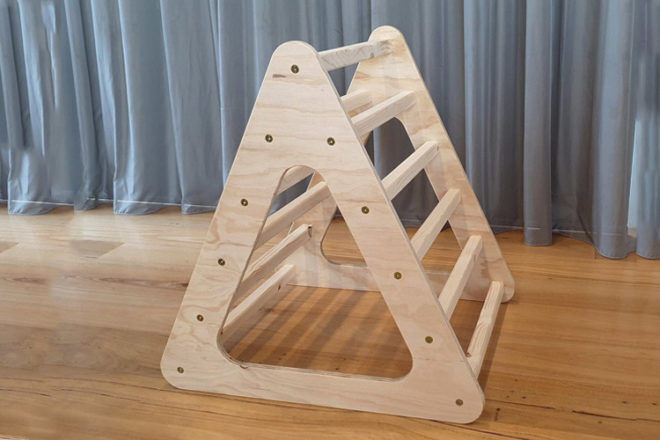 Handmade from raw Australian plywood this sturdy option comes flat packed and is assembled using an allen key, or if you're in Melbourne it can be pre-assembled and picked up at no extra cost.

Size: 690H x 560W x 650D
Foldable: No
Add ons available: Ramp, cube.
Age recommendation: six months to five years.
---
 6. Plans to make your own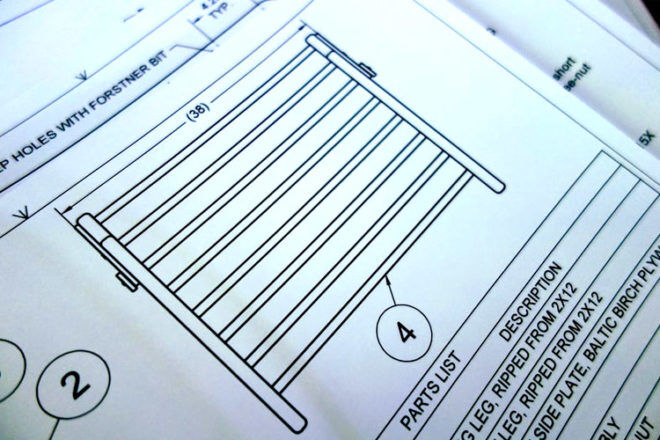 If you're handy with the tools, why not try making one at home? These DIY Pikler Triangle plans are available as an instant download and will cost about $65-$70 worth of materials and between 12 to 20 hours to make.

---
This article is curated by our Editors and includes affiliates and/or paid inclusions. See our Disclosure Policy.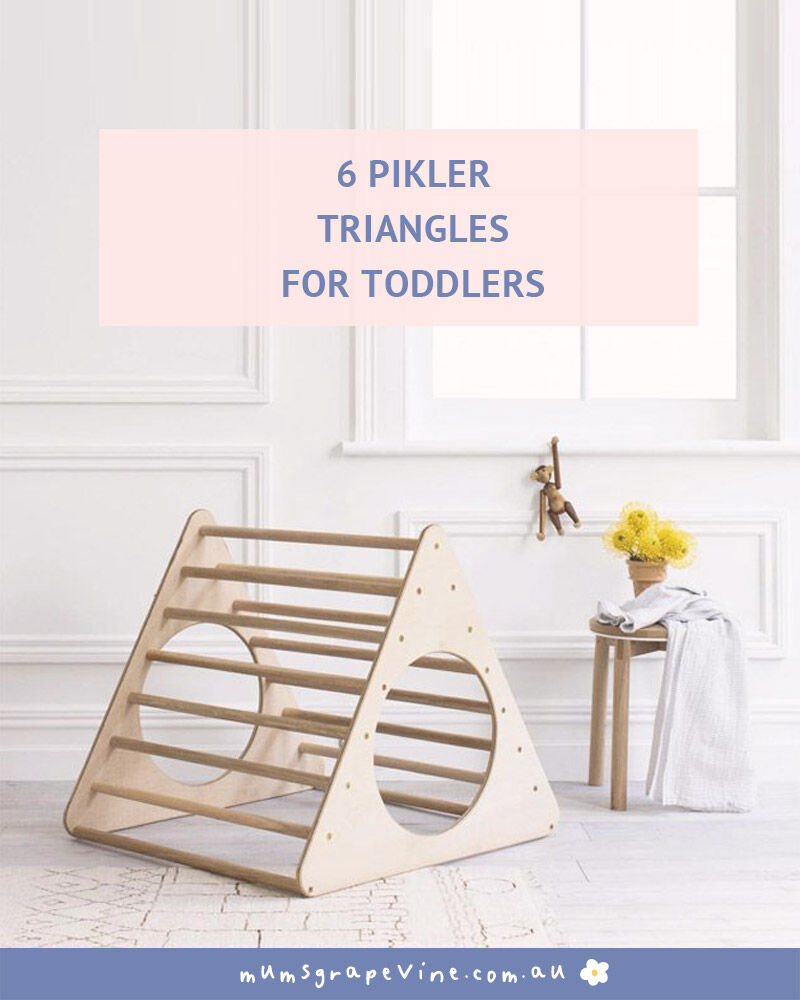 Know a Pikler Triangle we should add to our list? Contact us and let us know.
Read these roundups next …
Continue your search for the best Pikler Triangle
Looking for a Pikler Triangle and still not sure if any of these are right for you? Continue your search online by jumping into one of our closed Baby groups and ask thousands of other Australian mums what they recommend – 'What to buy' is the most talked-about topic.
Click and join your group today!
Featured images: A Country Tale Photography, Studio Bloom Photography