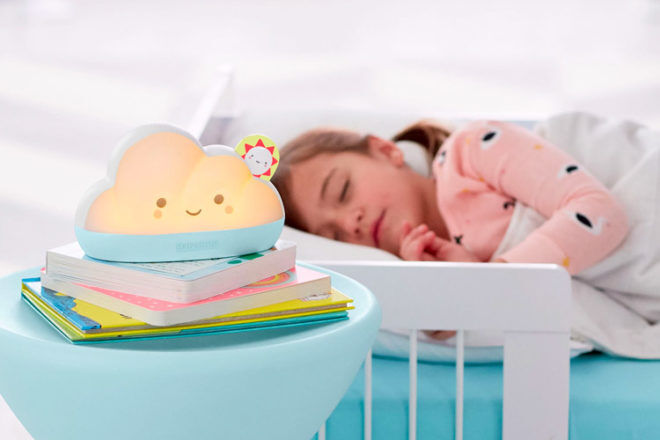 Pining for a morning that doesn't start before sunrise? We hear you. Toddler shenanigans in the wee hours are a fast-track to exhaustion for the whole family, and the sooner littlies develop healthy sleeping habits, the quicker a parent's sanity returns.
Sleep trainer clocks are genius little inventions that use visual cues to help remind tots whether it's time to be in bed or time to be up – and they can go a long way in putting an end to those painfully early starts.
6 sleep training clocks for toddlers
To help save our sleep, we've scoured the country to bring you six of our favourite sleep trainer clocks for tots.
1. Oricom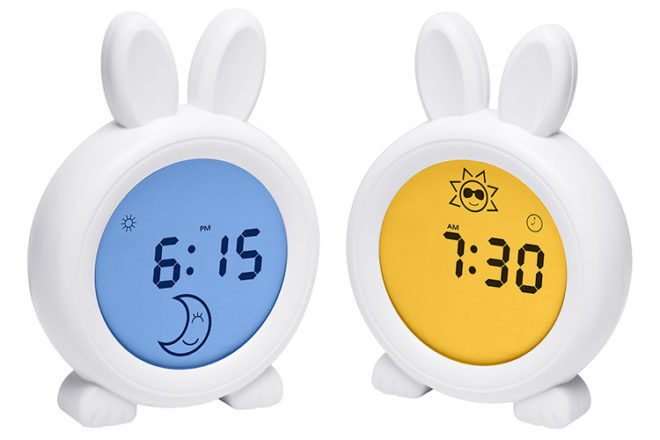 How cute are those bunny ears?! This helpful back-lit sleep trainer can be programmed to display both night and day settings at whatever time works for your family, and it even plays gentle wakey-time music to rouse the over-sleepers. Love it? Check out our in-depth review for more on this Oricom winner.
---
2. iTOMA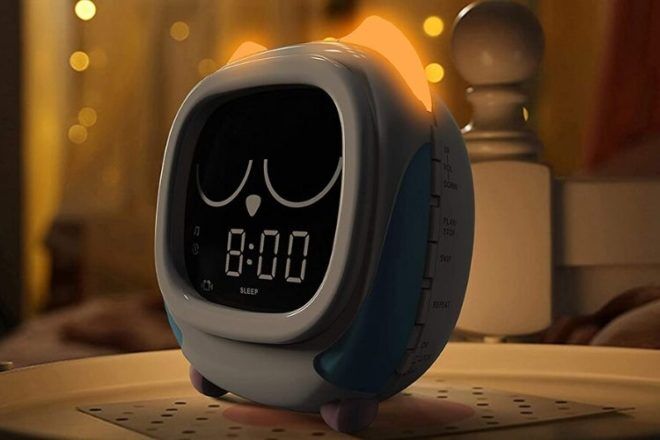 Meet Addo. He's the owl pal using colours and simple facial expressions to help tots settle into a sleep routine that works in with the whole family. This hoot-tastic little bedtime companion can be set for day naps and well as evening, and it gently lets kids know it's time to get up with music and a smile.
---
3. Gro Company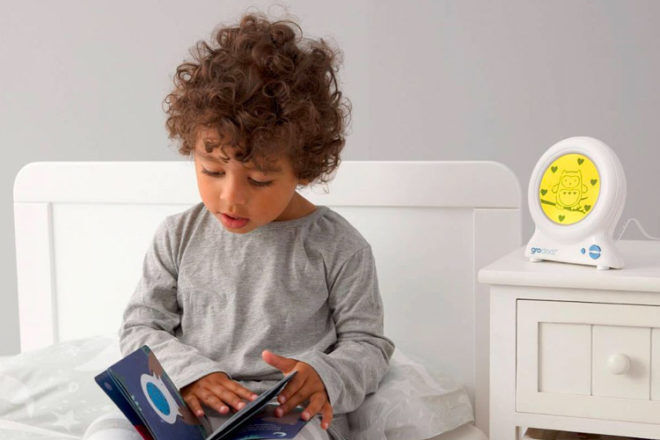 It's little wonder this sleepy-time helper is a worldwide bestseller: kids love it, and it works! By responding to simple coloured displays and imagery, littlies learn to understand when wake-up time should be; and the beauty of this one is that you can set both a morning wake time, and an afternoon wake-up, making it one of our faves for tots who are still napping.
---
4. Skip Hop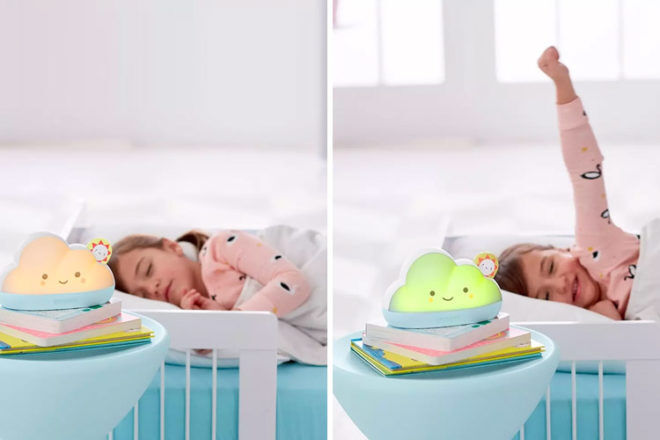 It's a soother, an alarm clock, a nightlight and a sleep trainer – it's also a swoon-worthy piece of décor for kids' bedrooms. With a simple colour-changing mechanism to help tots learn that 4am breakfasts are a no-no, this gem could be the saving grace exhausted parents need.
---
5. Roger Armstrong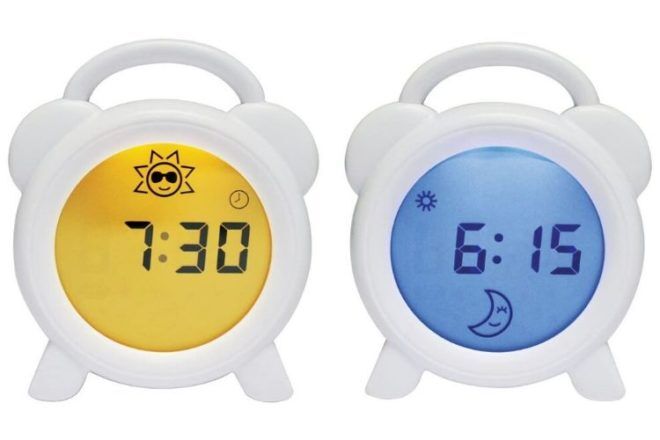 This popular little gadget displays a clear digital clock, and either a blue moon or yellow sun depending on the time of day it is. With a built-in alarm function as well, this gets two thumbs up from us for its simplicity and ease of use.
---
6. Zazu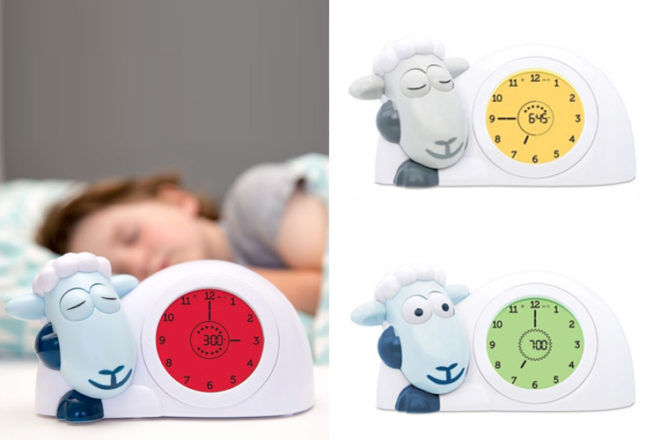 He's quirky, he's fun and he's colourful. Sam the Lamb is making a big name for himself in the sleep-training game, especially given that he displays both analogue and digital clock face. We're particularly loving that Sam not only glows different colours to indicate different times of the day, but his eyes open and close as well. Adorbs.
---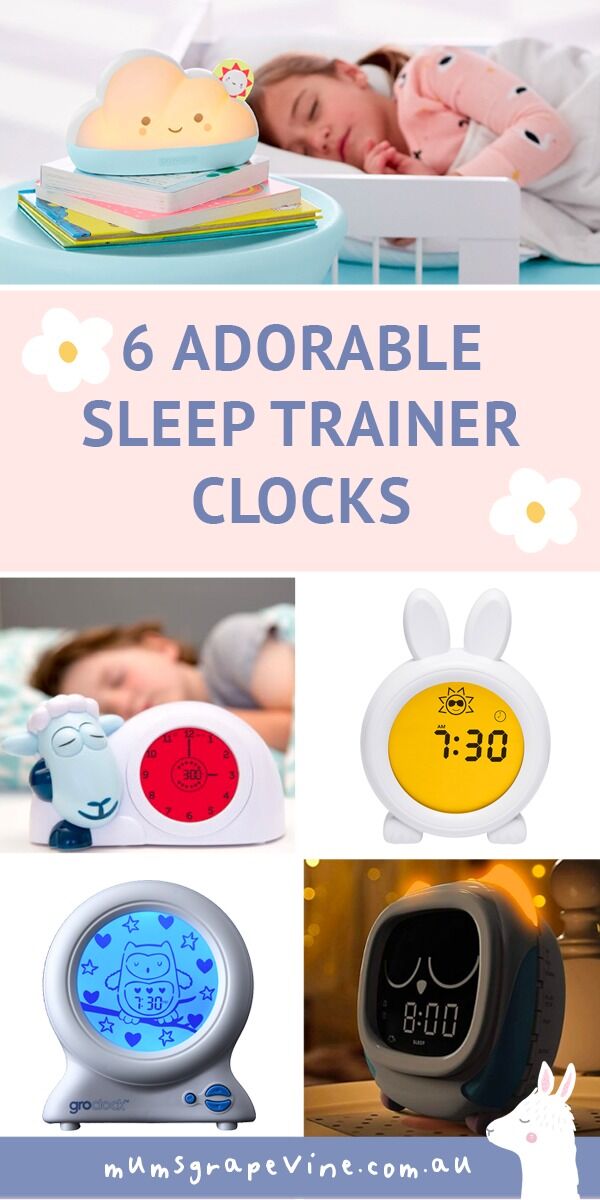 Know a brand of sleep training clock we should add to our list? Contact us and let us know.
Read next …
Looking for more ways to help keep little ones in bed for longer? From useful tips to handy products to help, here are a few articles that you might like to read next:
Continue your search for the best sleep training clock
Looking for sleep training clock and still not sure if any of these are right for you? Search online by jumping into one of our closed Baby groups and ask thousands of other Australian mums what they recommend – 'What to buy' is the most talked-about topic.
Click and join your group today!