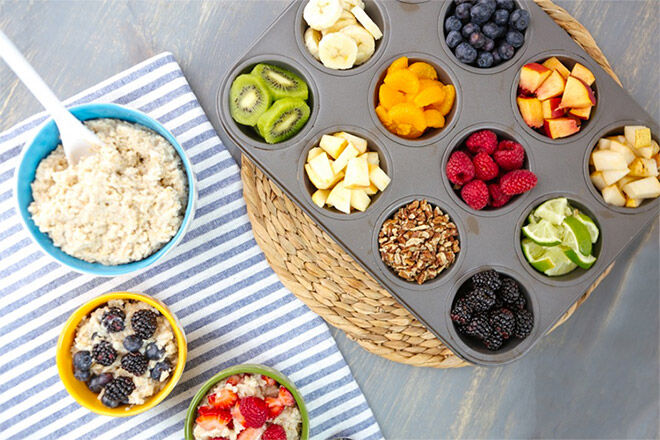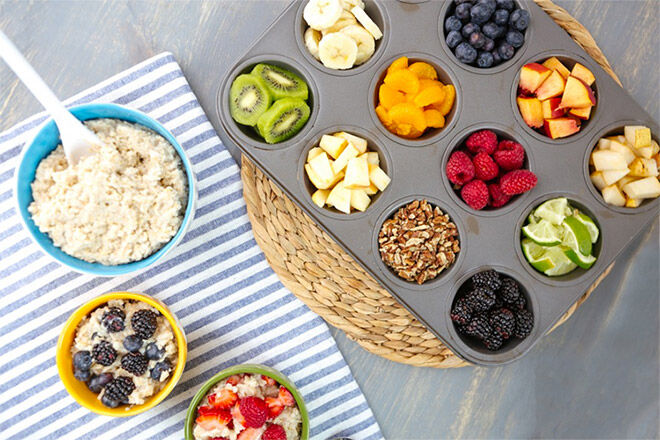 Breakfast in bed is the classic Mother's Day treat. And with a little bit of patience and preparation, mini Masterchefs around the world can cook up a storm in the kitchen.
We've rounded up a bevy of brekkie recipes that can be partially prepared the night before by the grownups. In the morning, kiddos simply come in to complete the assembly and deliver it to mumma's bedside.
Here are nine super delicious breakfast in bed ideas for kids to whip up for mum all by themselves!
Keep it simple, sweetie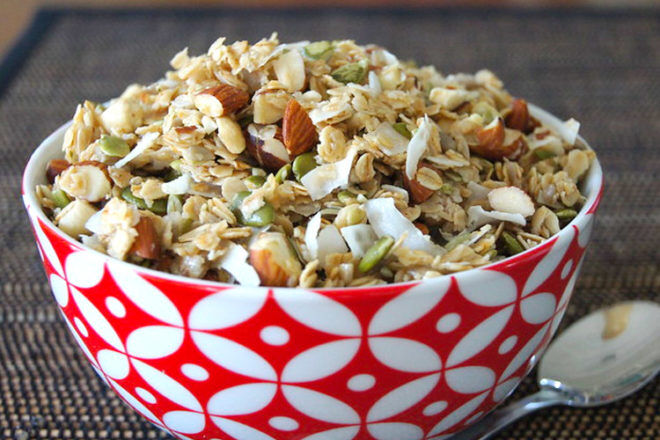 Starting super simple – but no less delicious – is the granola and milk option. The kids can help you make a batch of granola the day before. Then, on Mother's Day eve simply leave out a bowl, spoon and let them put it together in the morning.
Don't forget to make sure the milk is in easy reach (a smaller jug may be a good idea for little hands). Breakfast sorted. (via Planning With Kids)
Muffin tin makeover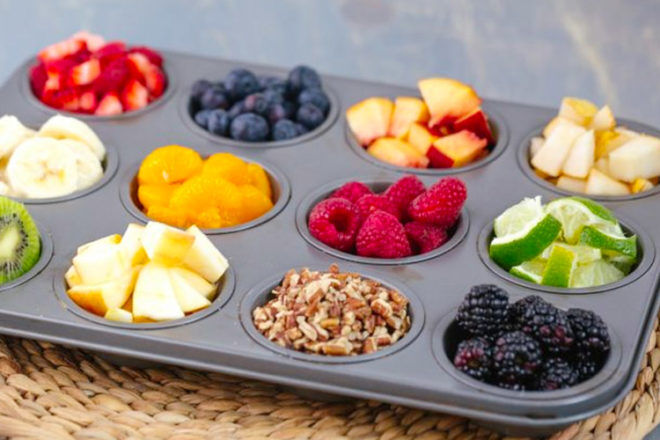 Firstly – how pretty is this rainbow of fruit? We digress, but back to your breakfast. Pick your favourite selections of fruit, nuts and seeds and portion them out in your trusty muffin tray.
Come morning, your young chicks can mix and match a delicious fruit salad for you. Add a dollop of yoghurt and they're done. (Image via Super Healthy Kids)
Naughty but nice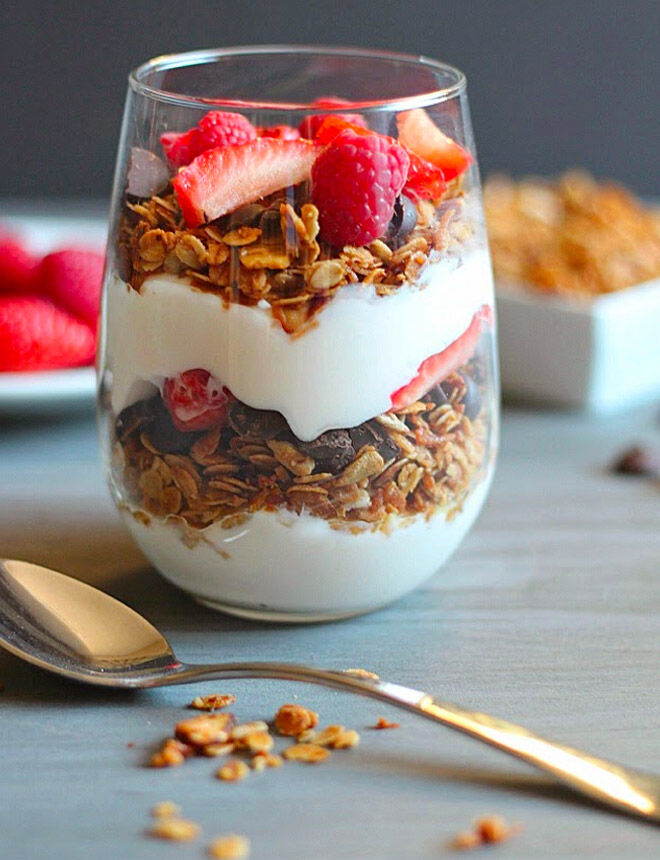 If there is any day when you should have chocolate for breakfast, then Mother's Day is it. Leave out some cut up berries, granola, yogurt and choc chips for this naughty but nice breakfast and the kids will have a ball layering it up (and sneaking a few choccie chips on the side). (via Yummy Healthy Easy)
Eggs and avo for the win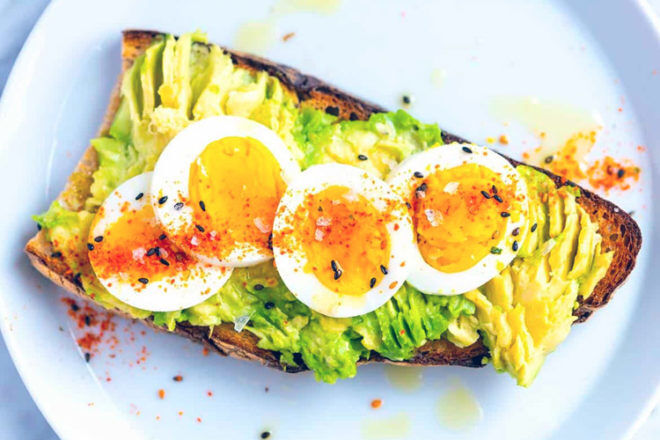 Kickstart your Mother's Day with a good dose of protein and good fats with this tasty treat. Slice some hard-boiled eggs, cut up some sourdough and maybe a mashed avocado.
(Don't forget to add some lemon and leave the seed in the bowl to stop it going brown). Let the kids put it all together – healthy, delicious and easy! (via Inspired Taste)
Easy as A, B, vitamin C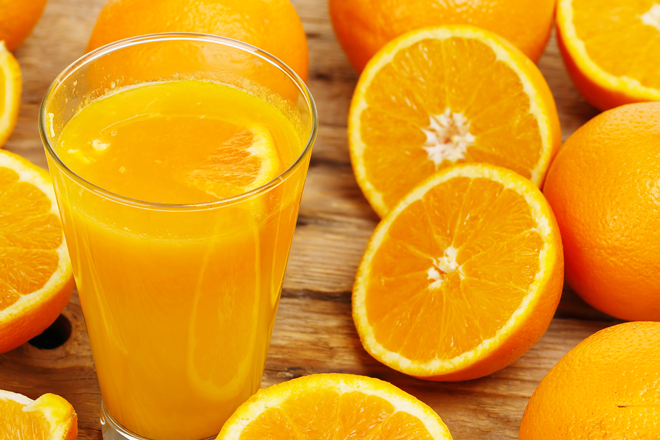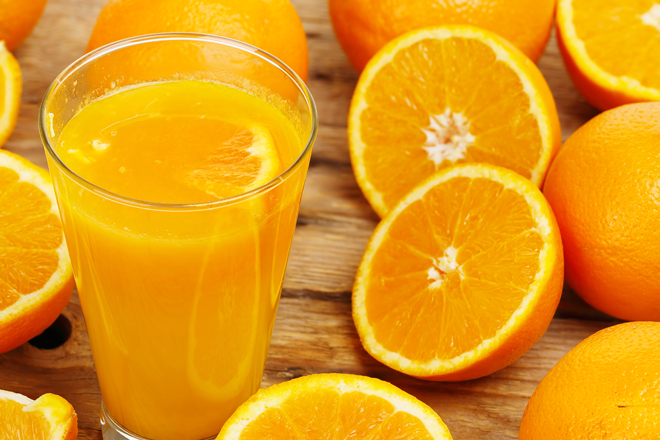 A freshly squeezed juice is the perfect accompaniment to your breakfast-in-bed. Hide the industrial-strength juicer in the cupboard, pre-cut some oranges and leave the old school juicer on the bench.
Tomato party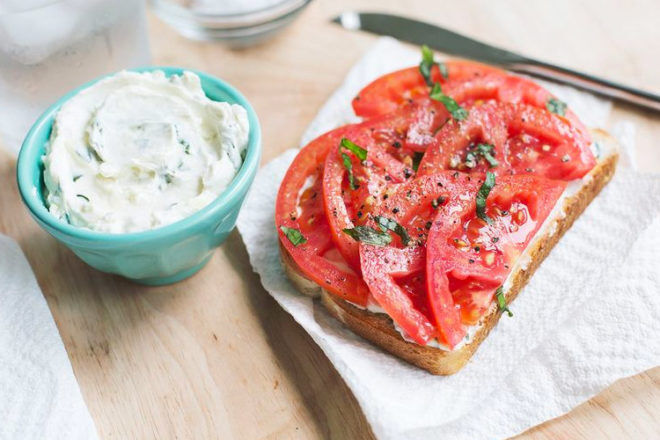 A juicy tomato is perfect for getting your taste buds firing in the morning and, when combined with herbed cream cheese, forms a delicious, healthy treat.
You mix the cheese and herbs, leave out some sliced tomato and your favourite grainy bread and voila! Breakfast bruschetta (will be) served. (via A Beautiful Mess)
Lovely layers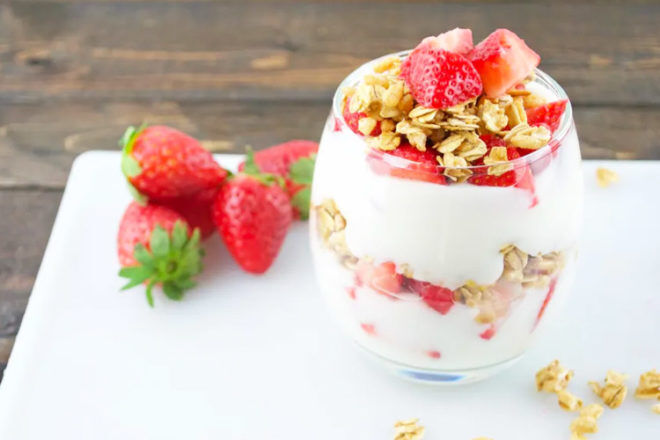 This pretty-as-a-picture parfait is just the ticket. Pre-portion the granola, fruit and yoghurt and let your kids go to town on the layering. The result may not be quite as Instagram-ready, but we promise it will still be delicious! (via The Pink Clutch)
Bagelicious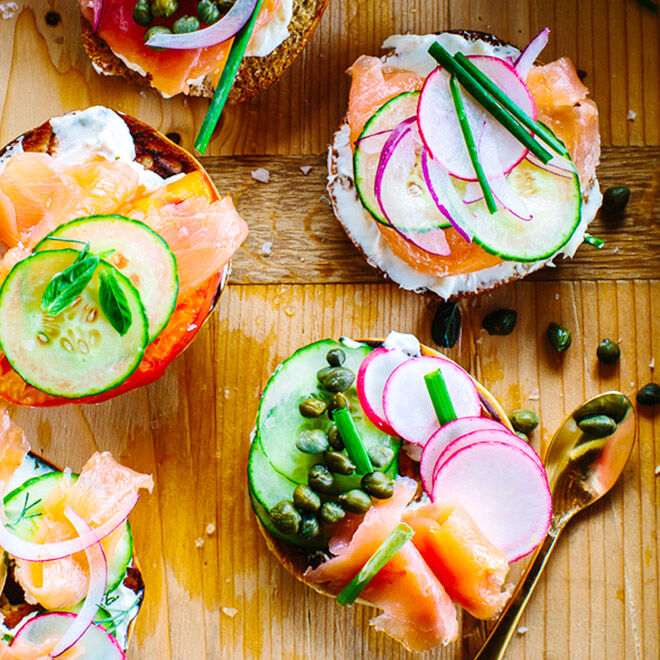 If a savoury brekkie is more to your taste, then a bagel may be just the thing to pre-order. Simply pull together a selection of your favourite toppings – smoked salmon, cream cheese, cucumber and capers are a start – together with a sliced bagel and then leave it to the kids to work their magic. (via Camille Styles)
Stack 'em up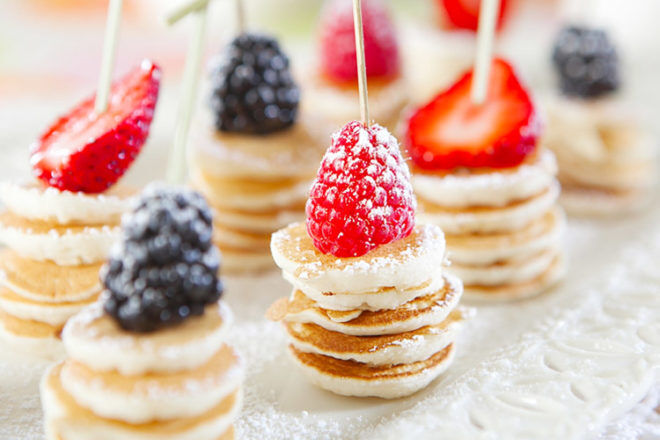 If you are willing to do a little extra prep, then these little beauties could be appearing on your breakfast tray. Your job is to pre-make the pikelets.
Then your tot takes over and makes the stacks, skewers the fruit and artfully douses their masterpiece in icing sugar. Yum! (via Nugget Markets)