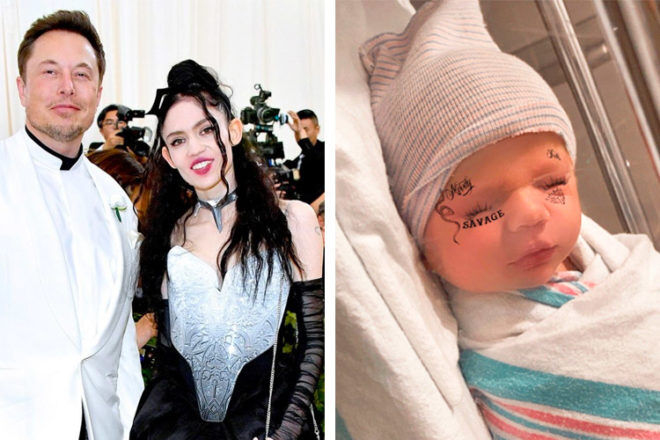 As far as unique baby names go, this one may just take the cake. Tesla CEO Elon Musk and singer Grimes have just welcomed their first baby together and the unconventional couple has given their son an equally unconventional name.
Elon took to Twitter to reveal their son is named X Æ A-12 Musk.
After revealing his seventh son had arrived via a Tweet, he was asked by followers to share a photo of the new baby – and he obliged with a pic of his little boy, complete with face tattoo filter.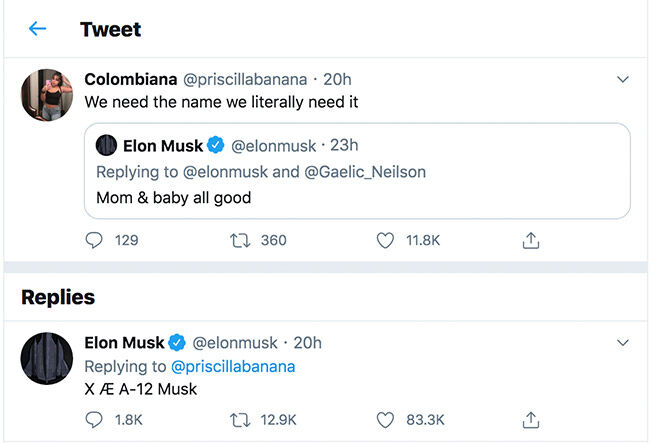 He was also asked to share a photo of him holding the baby, and let everyone know the name – X Æ A-12 Musk. There are theories that the CEO of SpaceX is using some sort of code, and that the baby has a more conventional name once the code is cracked.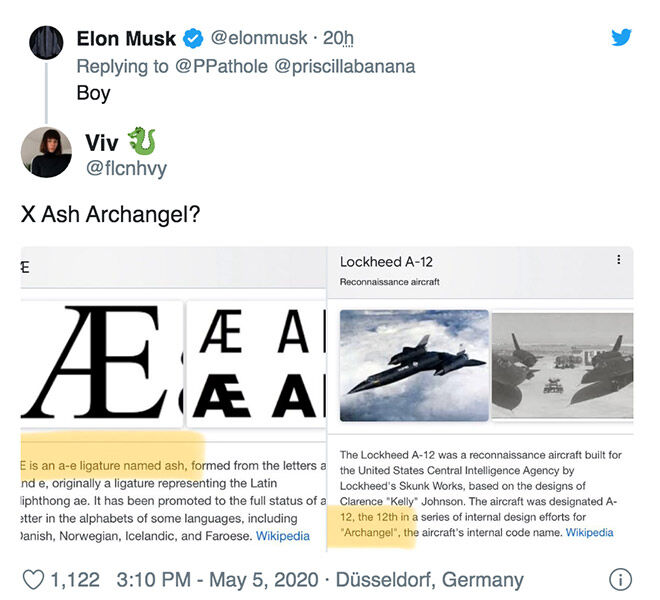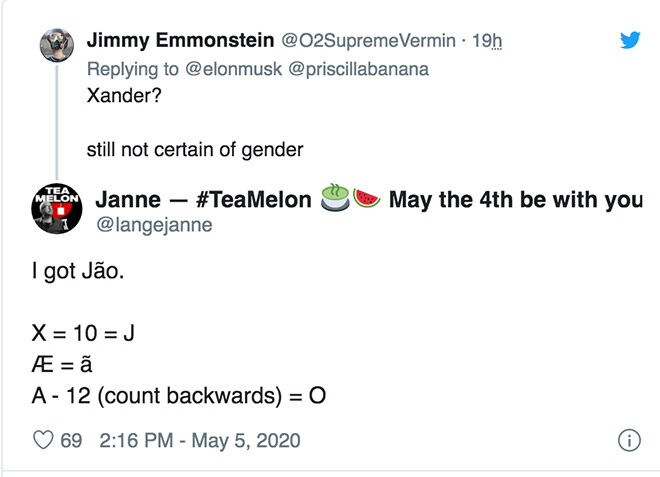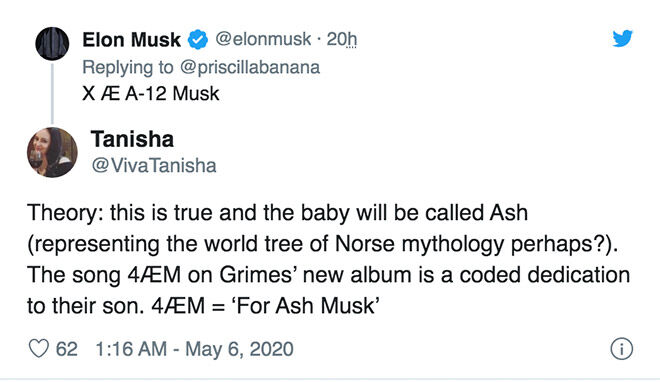 Elon's other sons are named Nevada Alexander Musk (who died from SIDS at 10 weeks), Damian Musk, Griffin Musk, Xavier Musk, Saxon Musk and Kai Musk.
Read next …
Searching for the perfect unique baby name for your bub? Have a read of these articles next: