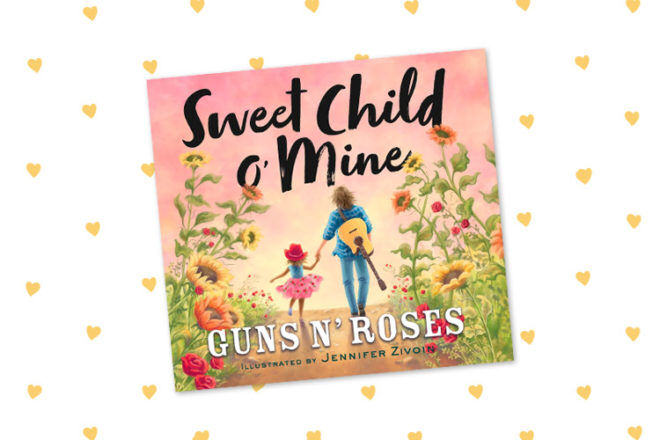 Rock gods Guns N' Roses have turned one of their greatest hits into a children's book, and we're predicting every little rocker will be gunning for a copy.
Titled 'Sweet Child o' Mine' the hardcover book is already available for pre-order, but won't be officially released until September. It's a collaboration between the 80s rock legends and author James Patterson, featuring illustrations by Jennifer Zivion.
Drawing its narrative from the much-loved lyrics from the song, Sweet Child o' Mine will no doubt remind us of childhood memories. It follows the adventures of Maya and Natalie Rose, the niece and daughter of Guns N' Roses manager Fernando Lebeis.
Presenting, Sweet Child O' Mine. The story inspired by the lyrics & turned into adventure in the new picture book. Pre-order today https://t.co/qtvl4PqGBi pic.twitter.com/bvGw7SSqqd

— Guns N' Roses (@gunsnroses) May 6, 2020
We're pretty sure this one is going to be an instant best-seller, and just quietly we'd love to see a follow-up Guns N' Roses book detailing the joys of parenting called Welcome to the Jungle.
Sweet Child o' Mine
A celebration of love and music and the ability to bring us together in the sweetest ways. Breathing new life into the beloved lyrics of Guns N' Roses 'Sweet Child o' Mine', the story follows a child's wondrous discovery that music is everywhere – from the gentle wind blowing through the bluest skies, to the fearful crash of thunder and the rain.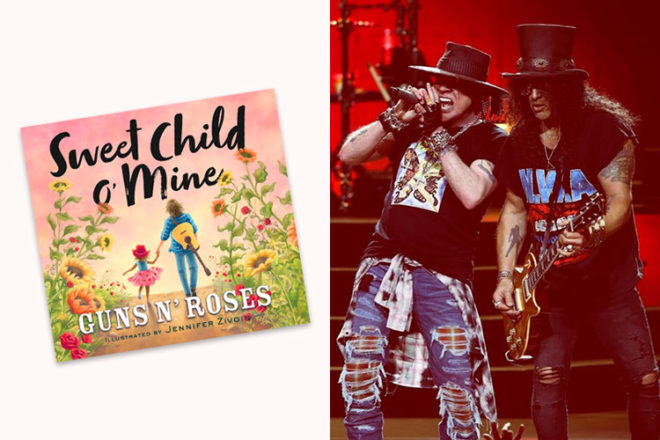 Title: Sweet Child o' Mine
Author: Guns N' Roses, Jennifer Zivoin
For ages: 2-5 years
Publish date: 1st September 2020
Format: Hardcover
ISBN: 9780316493352
Number of pages: 40