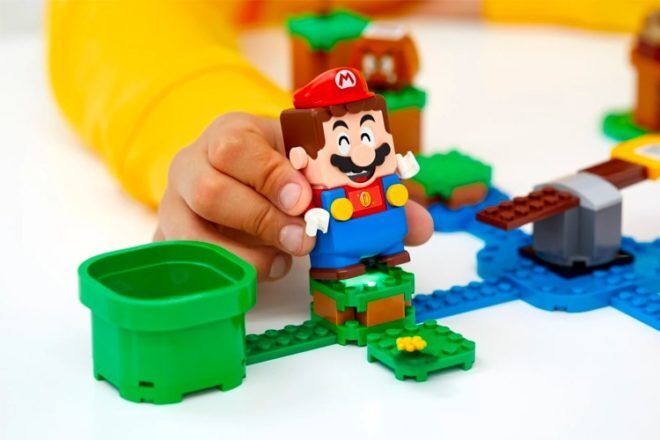 Two of the biggest names in the toy world have joined forces to launch one of the most exciting LEGO collaborations ever – bringing Super Mario to life in a whole new bricktastic way.
Designers from LEGO and Nintendo have created Super Mario LEGO – and it's like nothing we've seen before. It's a completely new product that combines traditional LEGO bricks and an interactive LEGO Mario figure with an LCD screen and sounds who collects coins in real-life game levels.
Hey, it's-a me, Mario!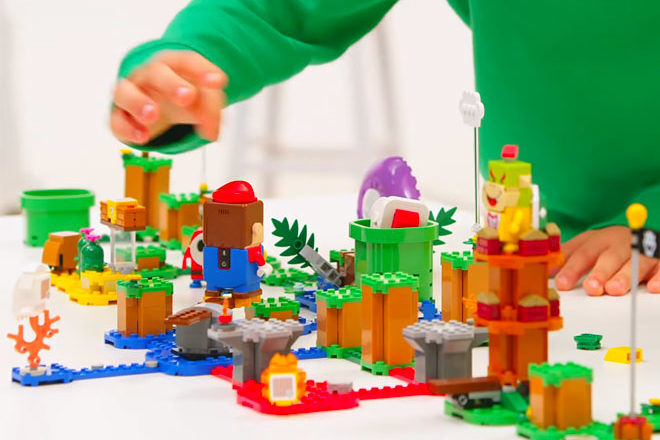 The Super Mario Starter Course LEGO set is a hybrid of everything awesome about both LEGO and the Nintendo Super Mario game.
"We are very excited to bring Mario into the physical world through interactive and social LEGO play," explained LEGO Chief Marketing Officer Julia Goldin. "With this experience, we will help millions of kids with love for Mario to engage and play in a completely new way, where they are in control of creating and playing games with their favourite character. By seamlessly incorporating the latest digital technology, LEGO Super Mario is a highly social, interactive and collaborative experience for kids."
Take a look at the video below to see how this incredible LEGO works – make sure you show the kids!
LEGO Super Mario Starter Course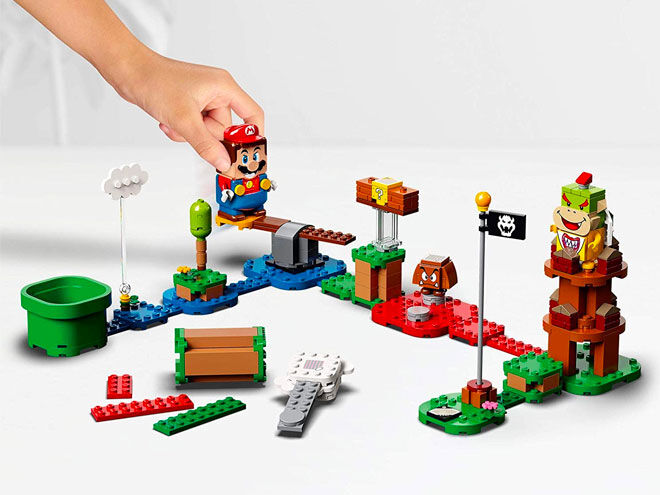 Featuring a LEGO Mario figure with LCD screen eyes and colour sensors this starter kit has everything a little Nintendo fan needs to craft a tricky course. The seven action bricks create different interactions with Mario, whose face and belly display more than 100 instant reactions to movement.
Also included in a speaker that plays the iconic sounds and music from the popular game. The 231 piece set is designed for kids six and over.
You can also snap up a bunch of different LEGO Super Mario expansion sets for even more fun.

---
Read next …
Got a LEGO-obsessed kid in the house? Head on over to these popular articles next: