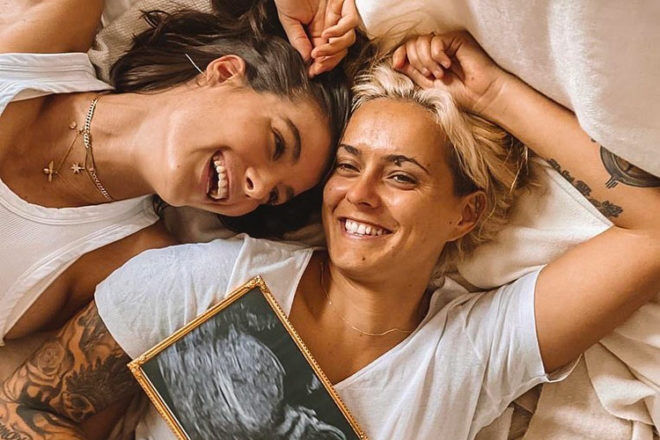 Former AFLW star Moana Hope and her wife Isabella Carlstrom are expecting their first little bundle of joy.
Moana, was a recent contestant on Australian Survivor: All Stars, and her model wife took to social media to share their beautiful news.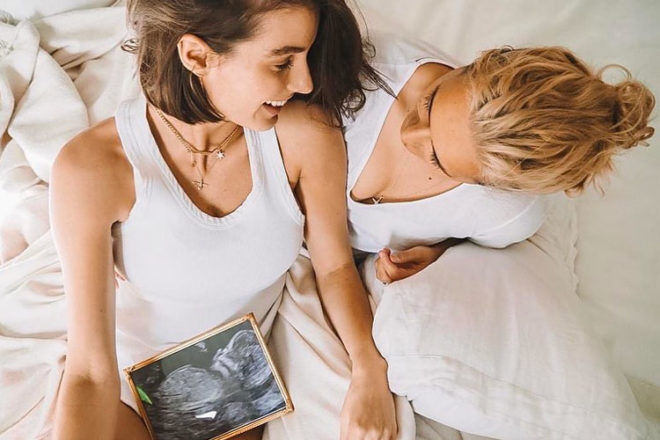 "We are going to be MUMS," Moana wrote. "I don't yet have the words to fully explain how happy we are. It's a dream come true for us and in November we get to meet our little person. From the bottom of my heart, I want to thank @monashivf and the team for everything you have done to support us. You have helped make this dream a reality. Holding this in for 13 weeks has been so bloody hard. My heart is exploding."
View this post on Instagram
Isabella, who is pregnant with the couple's baby, said their little one is due in November.
"It's been a beautiful journey and I can't believe we're finally at this point. It wouldn't have been possible without the amazing team at @monashIVF so a huge thank you to them. I'm so excited to raise our child with you beautiful."
We just adore this loved up couple, and can't wait to watch their baby journey!
Read next …
Expecting your first baby and no idea where to start researching? These next articles are a great start: