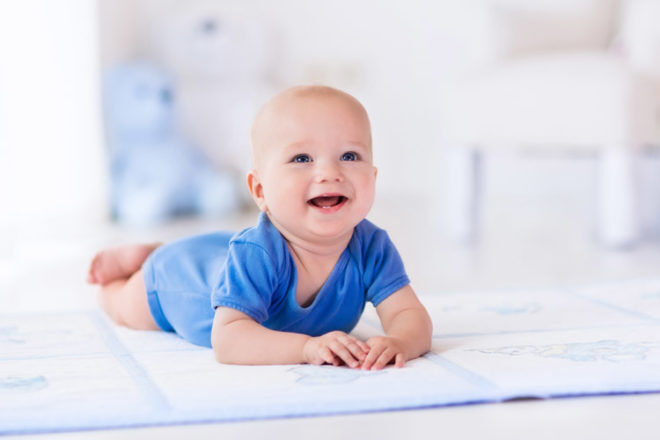 Some babies love it, and some hate it, but new research has confirmed that tummy time is a must for all babies because it helps them learn to roll and crawl.
Australian researchers have found tummy time improves baby's total and gross motor development and also prevents flat head syndrome. Specifically, tummy time was found to improve a baby's ability to move while on their tummy and back, including rolling and crawling.
A study led by University of Wollongong researchers looked at 16 previous research articles that included more than 4,000 participants from eight countries.
"When an infant is on their tummy, they are given the opportunity to practice lifting up their head, lifting up and turning their head, moving their legs and pushing up with their arms," study leader Dr Lyndel Hewitt explained. "Tummy time strengthens the infant's head, neck, shoulder and trunk muscles they will need to master motor skills such as their overall ability to move, crawl and roll."
While it was already known that tummy time helps babies with their motor development, this research was able to hone in on which specific areas of motor development are improved by tots spending time on their bellies.
"Motor development encompasses many aspects. Being able to say 'tummy time assists with your baby's ability to roll' is a more concrete way of explaining the benefits of tummy time to parents and health care providers," Dr Hewitt said.
How much time should babies spend doing tummy time?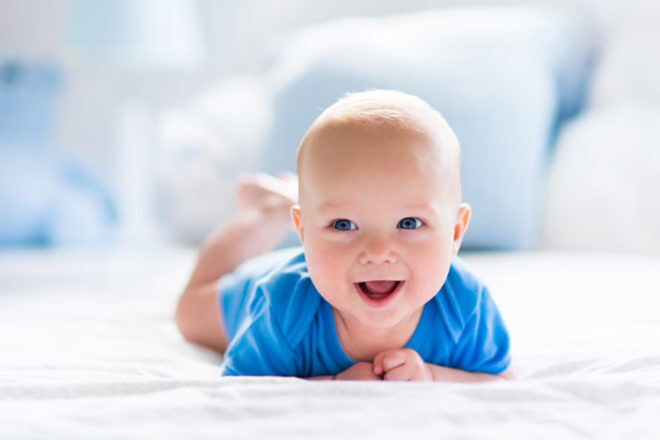 The World Health Organisation released new tummy time guidelines for babies last year, recommending infants get 30 minutes of tummy time over a 24 hour period.
"My advice is to start small (30 seconds) and gradually increase the time your baby spends in tummy time. It is important to remember that the baby must be awake and supervised by their parent or carer during tummy time," Dr Hewitt said. "Parents are advised to see their doctor, paediatrician or physiotherapist for a motor development assessment to determine if their baby is meeting their milestones."
Researchers say they'll need further studies to work out if tummy time has more health outcomes for babies, including the impact on fine motor skills, walking, standing, sitting and cognition.
"Most studies that were included in this review were observational in design, which means there was not a group of baby's receiving other interventions to compare the results to, and they used questionnaires to determine the amount of tummy time the baby received," Dr Hewitt said. "More studies are needed using a more rigorous design method and more objective ways to measure the amount of tummy time the babies received."
Read next …
Looking for ways to make your baby a fan of tummy time? Here are a few handy articles to help: