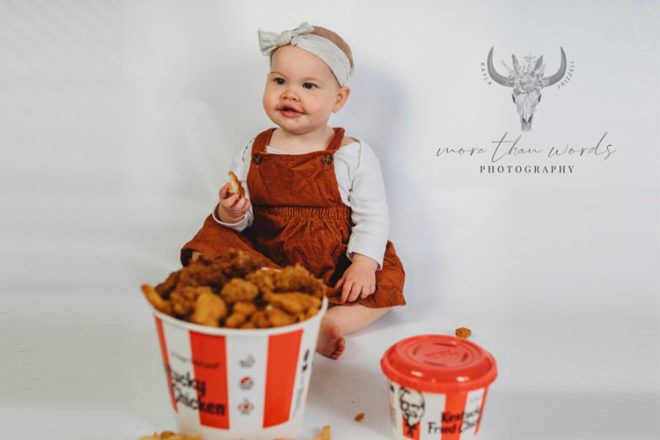 An adorable toddler has celebrated her first birthday with a delicious twist on a traditional cake smash photoshoot, swapping out the sweet treat for a bucket of KFC.
Her photographer mum, Kayla Frizzell from More Than Words – Photography by Kayla Frizzell decided to spice up her daughter Mia's big first birthday photoshoot, and the results are finger-licking good.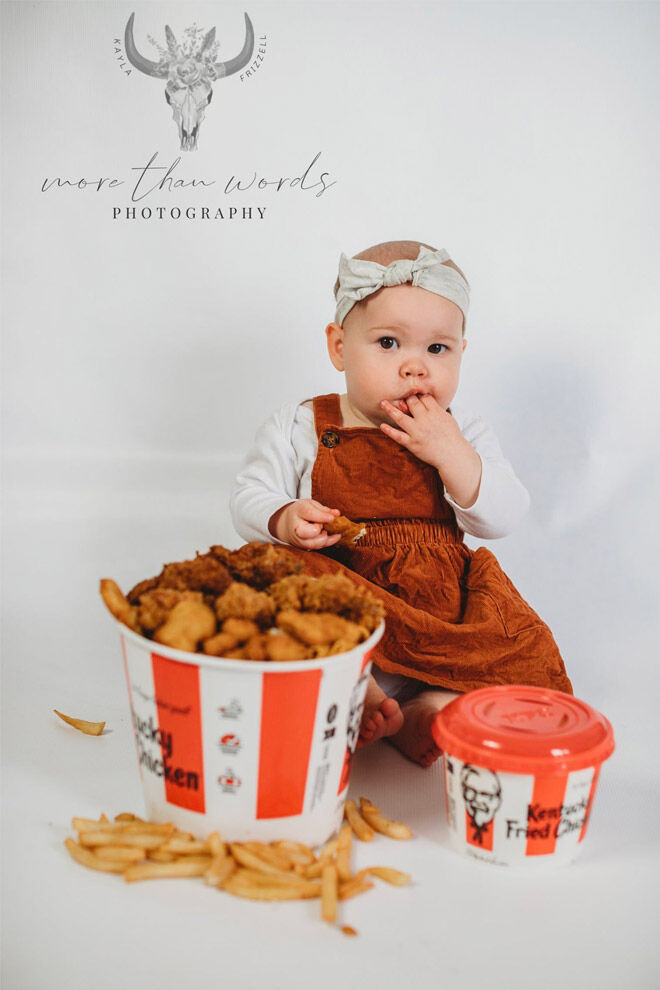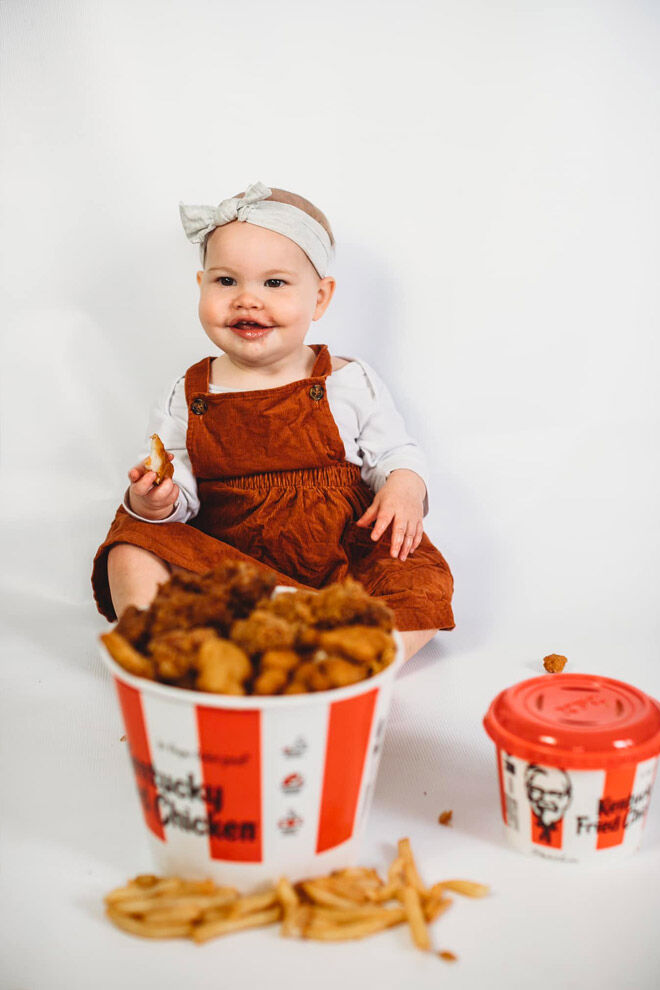 "If you know me, you know I LOVE KFC," Kayla wrote on her Facebook page. "So it was only fitting to swap a cake out for some chicken! Turns out she loves KFC and doesn't love to share it, haha!"
After Kayla posted the adorable images, she says she received some "horrible messages" about her daughter, which prompted her to defend the photos.
"After receiving some horrible messages about my daughters 'size' I would like to add that she is perfectly healthy and very well fed, the KFC is for prop purposes only, and her father and I enjoyed eating it all once the shoot was over. Please keep the negative comments to yourself."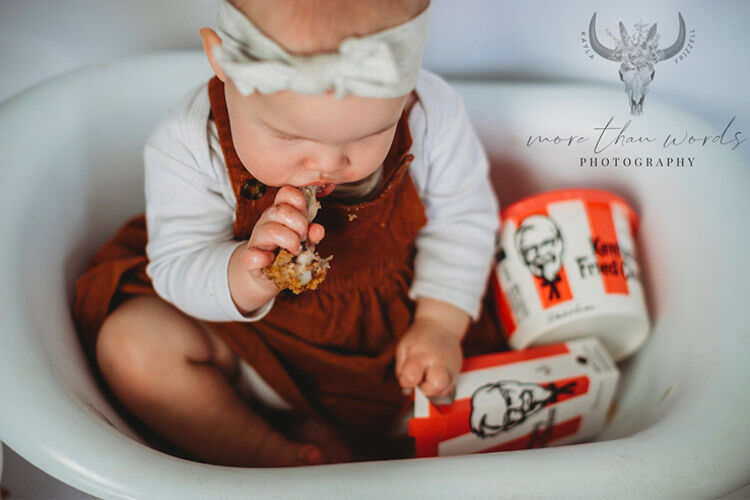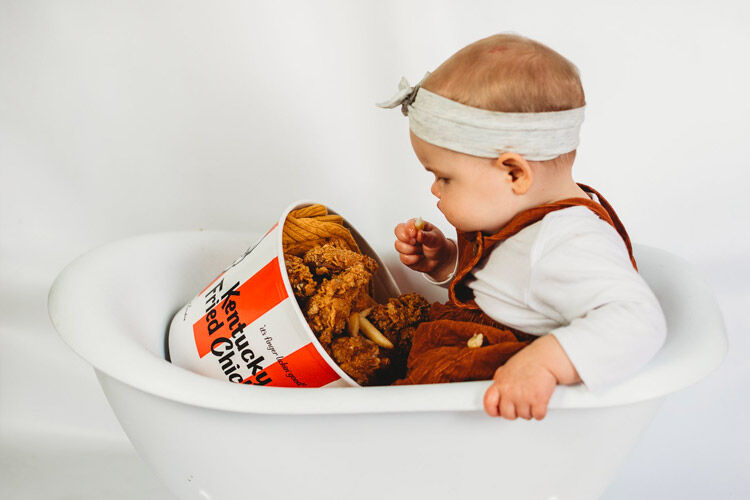 We're completely crushing on this cake smash photo idea – and little Mia, you're our spirit animal!
Read next …
In the mood for more baby photoshoot cuteness? Take a look at these articles for ideas inspiration: