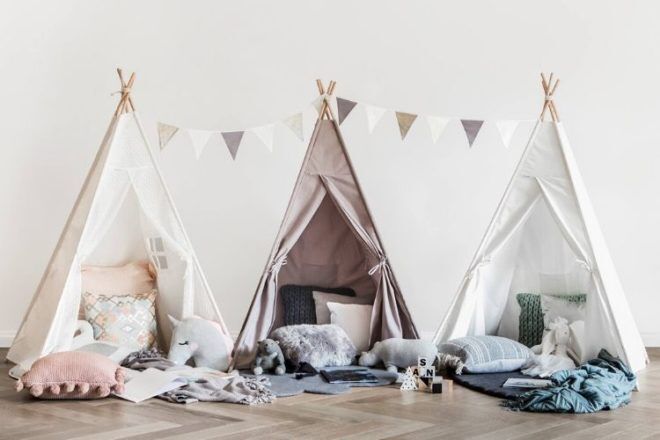 So much more than a cosy tent for hiding from siblings, kids' teepees are a spot to let imaginations run free and a spectacular piece of kiddie décor that completely transforms play spaces and bedrooms.
From canvas to lace, pink to neutral, these days there are more teepee styles, colours and sizes than ever to choose from, and we've hunted high and low to pinpoint the best of them.
OUR PICK OF THE CROP
13 kids teepees for extended play
To help you find a teepee for your toddler tots playroom, we've compiled this list of leading brands available in Australia to get you started in your search.
Mocka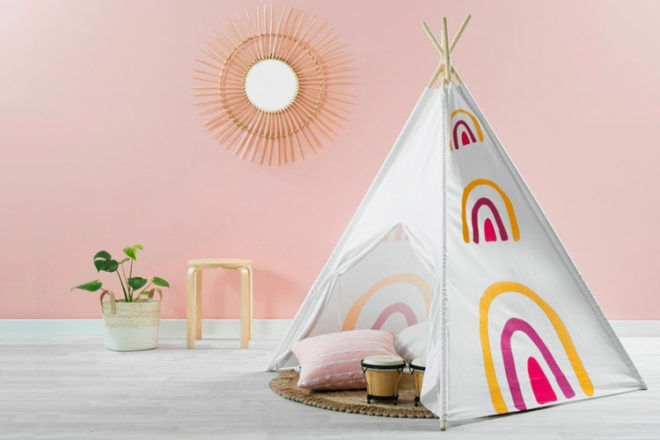 After a dinosaur-themed teepee? Perhaps a rainbow? There are over ten different styles to choose from at this store, all of them crafted from durable fabric and built to withstand rough-and-tumble play. Lightweight and easy to move from room to room, these teepees are suitable for both indoor and outdoor use.
---
Cattywampus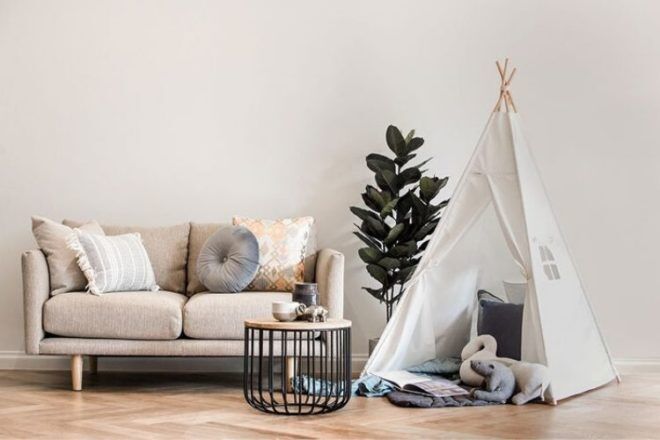 This high-end kids' teepee in white is quite literally a blank canvas ready to be transformed into a completely unique kiddie cocoon. It has rubber stoppers on the ends of the poles for extra grip on hard floors, an adorable peek-a-boo window and a handy storage pocket. Totally gift-worthy, this one comes pre-assembled in its own storage tube.
---
Dalos Dream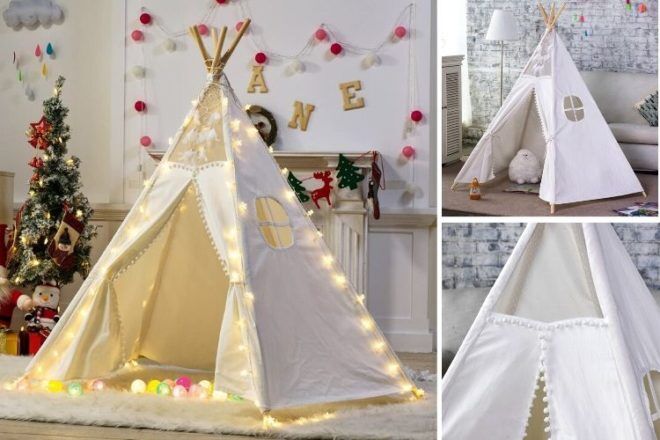 What's not to love about pompom trims and a dreamy lace window?! This inviting white teepee also comes with a convenient carry bag for moving the tent about – because you can count on the kids wanting to take this one to Gran's.
---
Hip Kids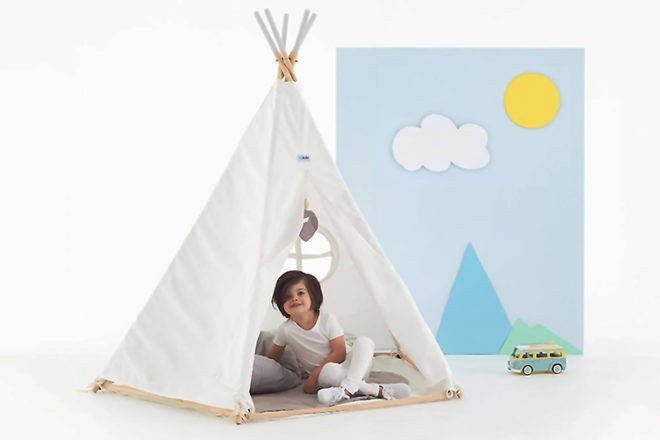 Breezy, spacious and with oodles of earthy vibes, this number is going to take bedrooms to a whole other level. It comes with a floor mat in white, a convenient travel bag and playful bead detail on the entrance. With this one, you have a choice of either pink or grey-tipped wooden poles.
---
Lulo Kids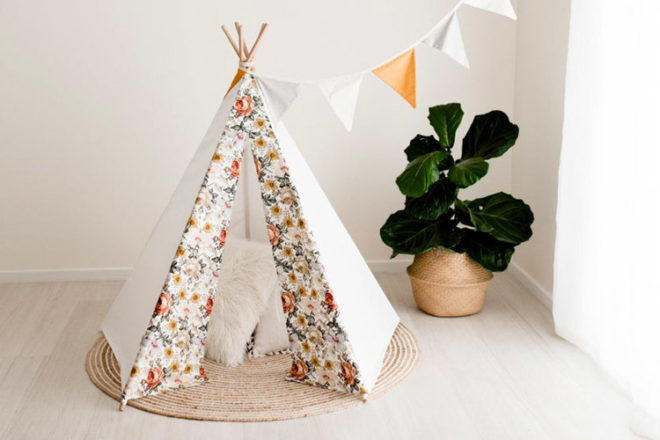 This stunning handmade sanctuary features a pure cotton cover and Tasmanian Oak poles that will see kids through years of daydreaming. With an Australian-designed floral print on the entrance, stepping into this will be like entering a flower-filled wonderland.
---
Kmart
These budget-friendly teepees measure 120 centimetres in width and come in a range of styles to suit any personality. With printed all-cotton covers, sturdy wooden poles and lots of adventure vibes, these are some of the best-value hideouts in town.
---
All4Kids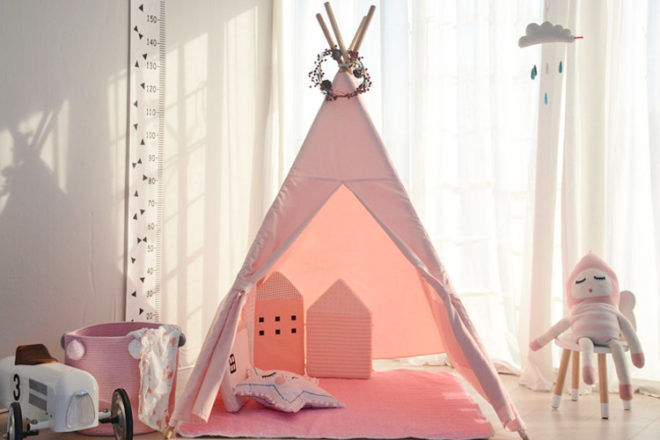 This unmissable pink teepee, complete with storage pocket and window, comes with a matching padded floor mat – so kids can dive right into their private dens from day one. Add a few throw cushions and a favourite teddy and you've got the ultimate pink hideout.
---
Fessyc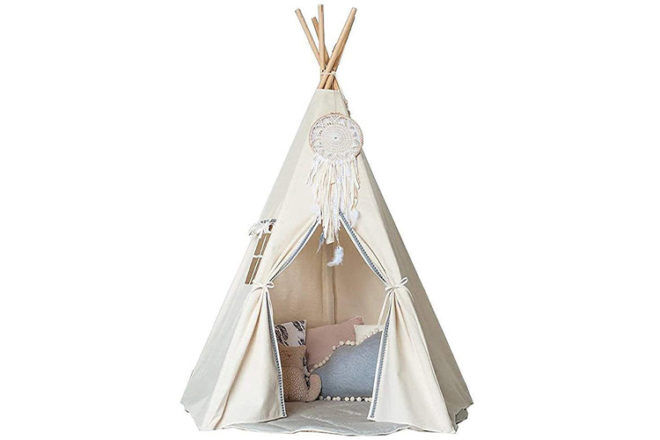 With loads of room, stunning traditional design and a dreamcatcher thrown in for good measure, this is just the place for littlies to while away the afternoon. We're especially loving the roll-up curtain and blue pompom goodness on this gem.
---
Our Baby Nursery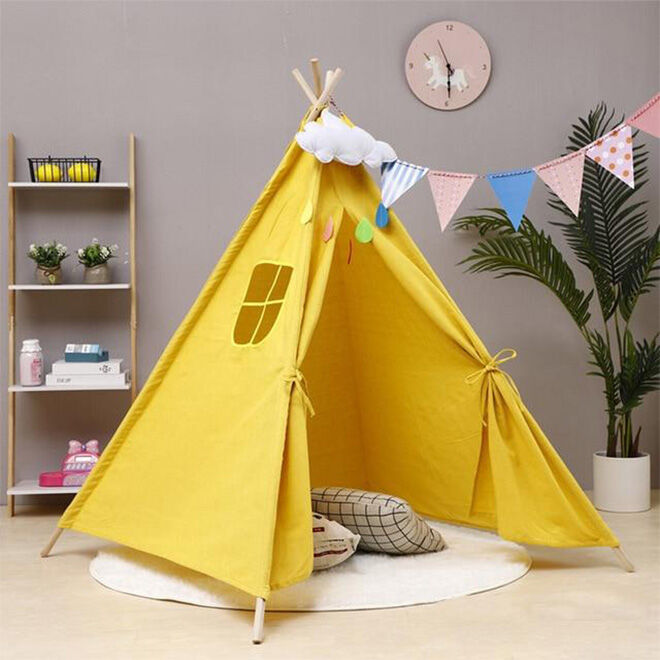 From bright pops of colour to awesome patterns, this teepee comes in styles to suit any space and any little personality. Each comes with a square window and tie-back entrance and is built tough to see the kids through years of little (and big) adventures.
---
Bloomingville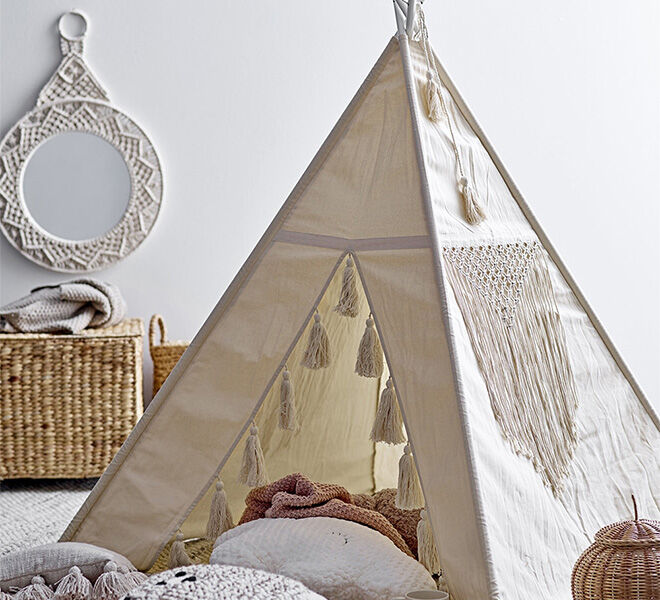 This Danish-designed abode combines Nordic themes with bucket-loads of earthy vibes. It measures a roomy 140 centimetres across the base and features macramé-style embellishments, tassels and flags. Dress it up, or let its natural state do the talking – either way, this is a winner in our book.
---
Djeco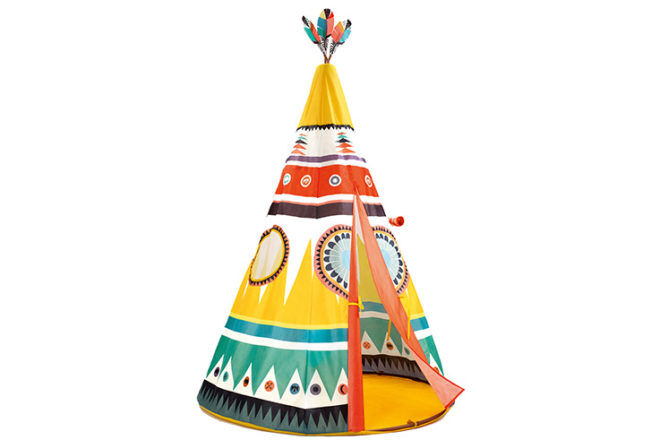 With loads of colour and cuteness in spades, we just love this teepee for the younger kids. It has a roll-up window, fabric flooring and a convenient pop-up frame for ease of moving. Suitable for use inside and outside, littlies can sit, stand or even nap away the day in this one.
---
Plum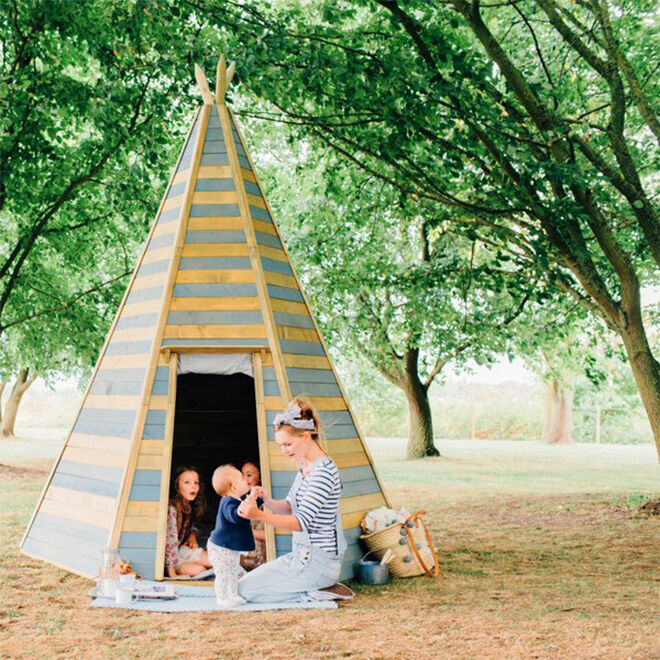 After an outdoor teepee that positively wows? This is it! Available in two sizes, this huge timber den has a fabric door, smooth edges and comes with strong flooring. At up to 3.3 metres in height, it's also big enough for Mum and Dad to enjoy – because the whole family is going to want to hang out in something this cool.
---
This article is curated by our Editors and includes affiliates and/or paid inclusions. See our Disclosure Policy.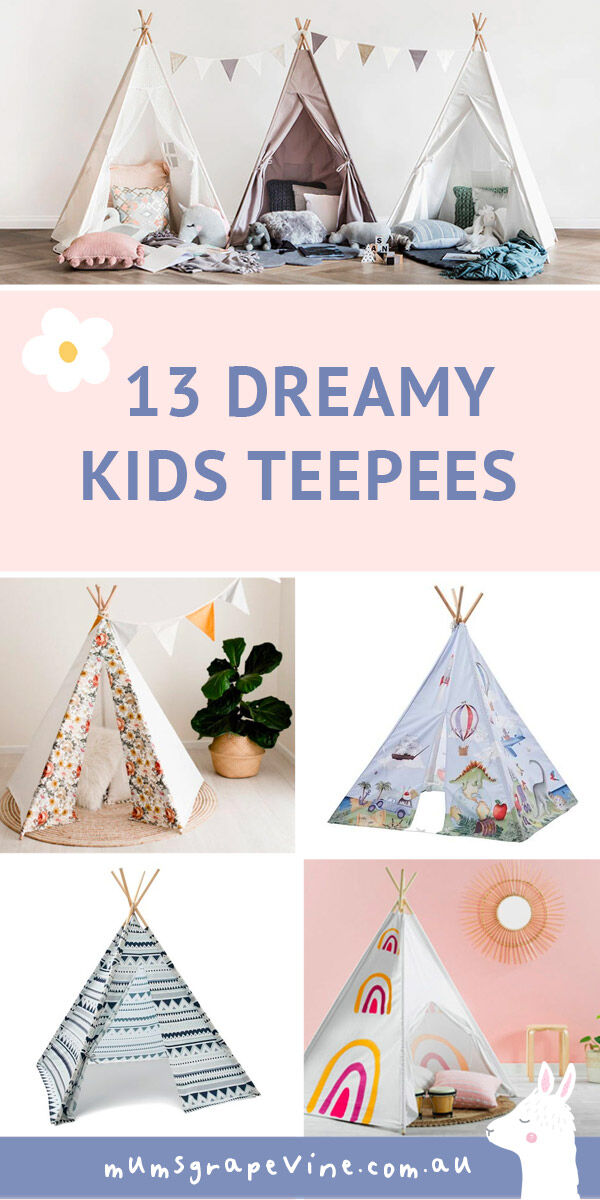 Know another brand we should add to our list? Contact us and let us know.
Continue your search for the best teepee tent
Still not sure if any of these are right for you? Search online by jumping into one of our closed Baby groups and ask thousands of other Australian mums what they recommend – 'What to buy' is the most talked-about topic.
Click and join your group today!