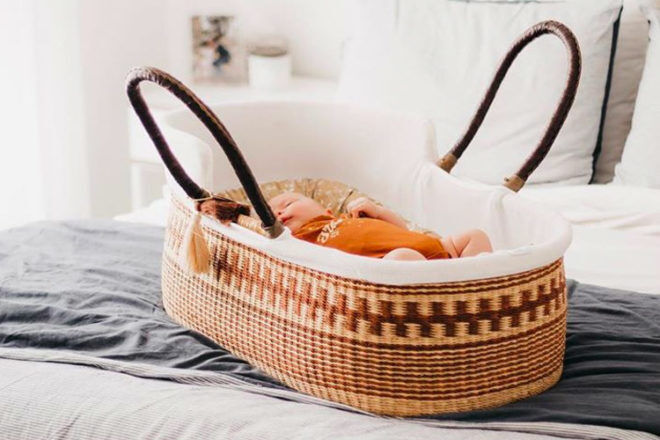 Moses baskets are a classic and timeless baby sleeping solution that has been used for centuries. They provide a cozy and comfortable sleeping space for newborns and infants, and their portability makes them a convenient option for parents who want to keep their baby close by.
In this product roundup, we'll explore some of the best moses baskets on the market, including traditional and modern designs, as well as options with stands and additional features. We'll highlight the unique qualities of each basket, and provide you with all the information you need to choose the perfect moses basket for your baby's needs.
So, let's dive in and explore the world of moses baskets!
Tips for buying a moses basket
Consider the age and weight limit of the basket to ensure that it is suitable for your baby's size and developmental stage.
Look for baskets made from sturdy, high-quality materials, such as wicker, maize, or palm, that can withstand daily use and provide a safe sleeping environment.
Choose a basket with a secure and firm mattress that fits snugly and is designed specifically for the basket.
Look for baskets with handles that are strong and sturdy enough to carry the basket, but not so long that they pose a risk of tipping over or causing injury.
Consider whether you need a basket with a stand, as this can provide a stable and convenient sleeping space for your baby.
---
OUR PICK OF THE CROP
6 beautiful Moses baskets for comfy sleeping
To help you narrow down the options and find the perfect resting spot for your bubba, we consulted our huge Facebook community of Australian mums and listed their most popular choices below.
In no particular order, here are 6 of the more popular Moses basket for 2023.
Nature Baby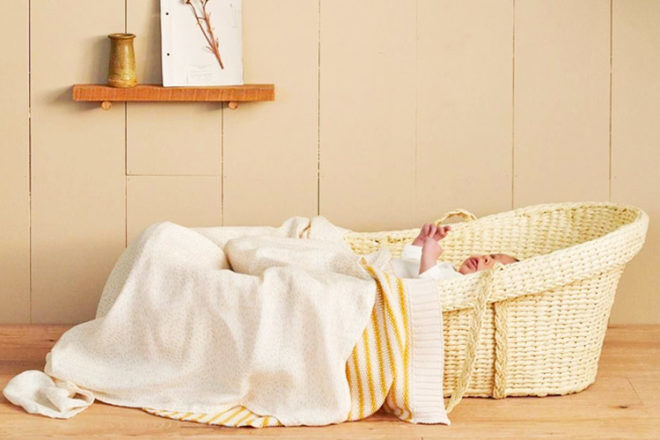 Lovely and soft to the touch, this basket is made from natural paper rope with wire reinforcement to keep it sturdy and safe. Free from synthetics and nasties, the wholesome environment is a beautiful first bed for tiny tots and a quaint little place for quiet time.
One reviewer said "A beautiful basket and wonderful quality." While another parent wrote, "Lovely basket and not too deep so easy to reach into."
---
Adinkra Designs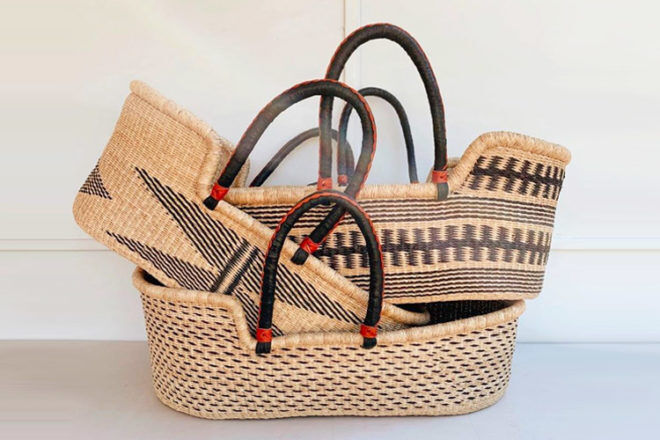 Handwoven by artisans in Ghana, these beautifully unique baskets are light as a feather with serious style to boot. Designed for optimum portability, keeping bub close (no matter where you are at home) has never been easier. With oodles of designs, patterns and colours available, the hardest part is choosing just one.
A reviewer online said "This Moses basket is beautifully woven and sturdy in construction. It has been a much used and loved piece – looks beautiful in any room."
---
Childhome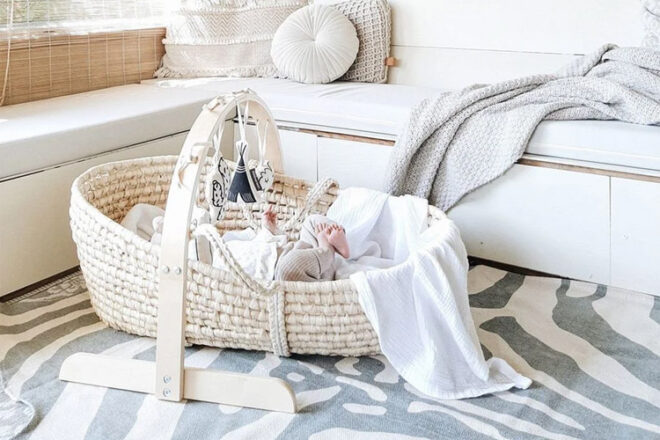 Sturdy yet lightweight, the Childhome Corn Husk Basket for babies looks beautiful in every room and makes the perfect resting pad for bubs who can't sit independently yet. It comes with a machine-washable mattress and removable cover and a rocking stand is available separately.
"Beautiful piece, love it in our nursery!" commented one happy customer.
---
Bebe Care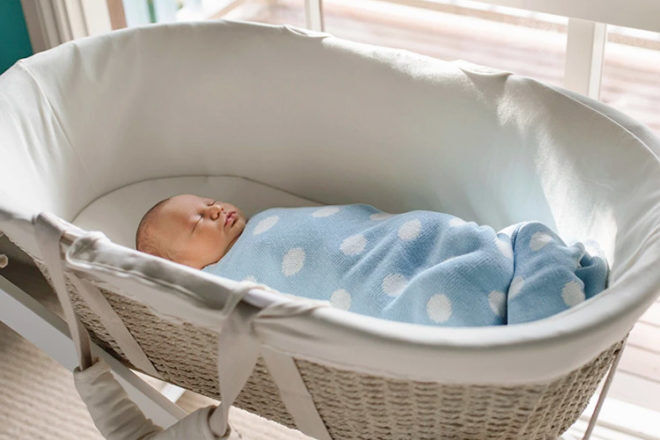 A luxurious baby basket that's all about making parent's life that little bit easier. Transporting the wonderfully light basket is effortless thanks to the sturdy carry handles, while a removable cover, fitted sheet and liner make for speedy cleaning and changing.
One parent left the comment "Beautifully made basket and so handy. I don't know how I went without this for my first baby! Loving it for my second."
---
The Young Folk Collective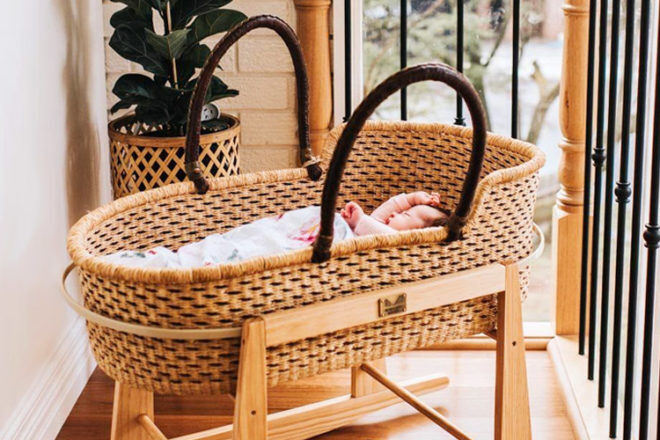 The Moses baskets from The Young Folk Collective make a special place for bubs to slumber. Made from durable, local elephant grass with double woven leather handles and natural dyes, each piece is truly unique, ready to be passed down for generations to come. Sustainable and eco-friendly, they really are a safe sanctuary for infant sleep.
One reviewer said "It was perfect for the first couple of months for our son. We could easily transport it from room to room. Perfect for day naps."
---

Know a baby basket we could add to our list? Contact us and let us know, we've been curating Australia's best baby products into helpful lists for over 15 years and we're always happy to support new brands and businesses.
Read next …
Ask other mums
Looking for a Moses baby basket and still not sure if any of these are right for you? Join the huge #MGVfam in one of our private Facebook Due Date Groups and ask thousands of other mums due at the same time as you which ones they recommend. Join today!
We want you to know
At Mum's Grapevine, we're a team of passionate mums (with 19 kids!) and over 15 years of experience researching and writing about all things baby and parenting. Our reviews of recommended products, like the ones in this post, may include paid inclusions, but we promise to only feature products that we truly believe in and have used or seen ourselves. We want to ensure that you, our readers have access to the latest and greatest products in the parenting world, and we're committed to maintaining our high standards of quality and honesty. See our Disclosure Policy.
Thank you for trusting us to be your go-to source for all things baby-related.