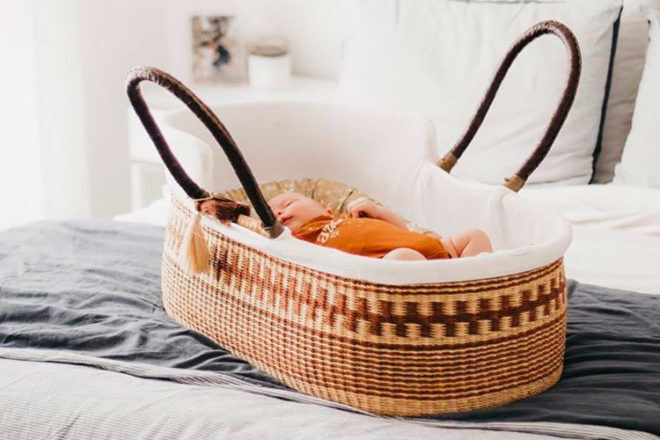 Practical and oh so pretty, a Moses basket ticks all the boxes when adjusting to life with a newborn at home. Complete with handles for convenience, a Moses basket allows parents to keep baby close, wherever they are, while bub sleeps soundly.
Having the ability to move freely from room to room along with constant visibility of little sleepy heads is what makes Moses baskets a perfect sleeping solution for newborns (and new mums).
What to look for when buying a Moses basket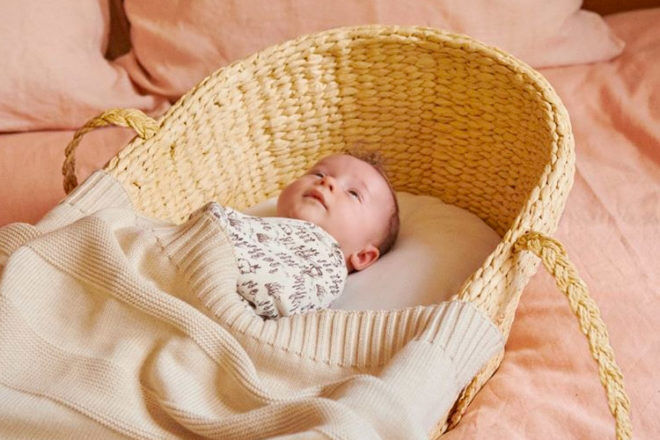 Here are some of the features to consider when buying a Moses basket:
Weight: Weight is incredibly important. With mum's muscles still in recovery and repair mode after birth, ensure the Moses basket isn't too heavy for the day-to-day lifting.
Handles: Moses baskets are designed with the intention to be moved around the house so parents can keep their precious new bundle close by. Ensure the handles are comfortable and allow for a good grip when lifting to a new location.
Stand: Some styles come with a stand included, others don't. Think about where the basket is likely to 'live' at home and if a stand is really necessary for the space.
---
7 Moses baskets for sleepy babes
To help you find the best Moses basket for your sleepy angel, we've compiled this handy list of brands to get you started in your search. In no particular order, they are:
1. The Young Folk Collective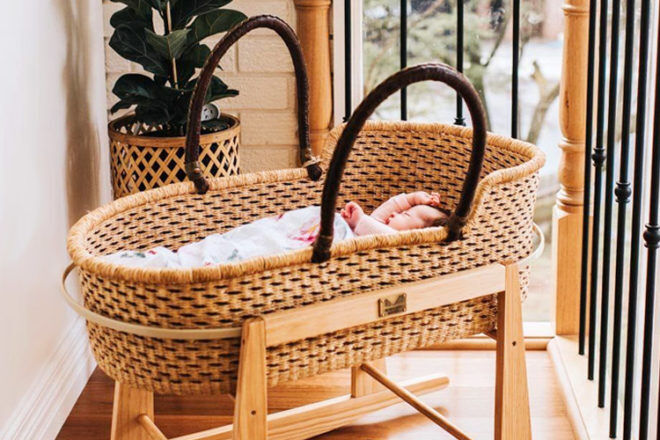 The Moses baskets from The Young Folk Collective make a special place for bubs to slumber. Made from durable, local elephant grass with double woven leather handles and natural dyes, each piece is truly unique, ready to be passed down for generations to come. Sustainable and eco-friendly, they really are a safe sanctuary for baby sleep.
---
2. Nature Baby
Lovely and soft to the touch, this Moses basket is made from natural paper rope with wire reinforcement to keep it sturdy and safe. Free from synthetics and nasties, the wholesome environment is a beautiful first bed for baby and a quaint little place for quiet time.
---
3. Adinkra Designs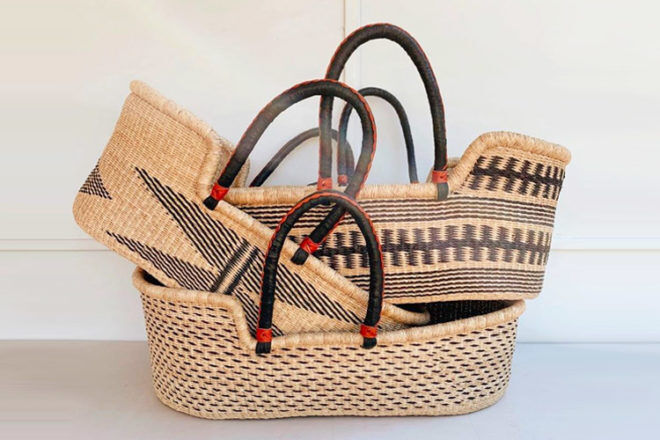 Handwoven by artisans in Ghana, these beautifully unique baskets are light as a feather with serious style to boot. Designed for optimum portability, keeping baby close (no matter where you are at home) has never been easier. With oodles of designs, patterns and colours available, the hardest part is choosing just one.

---
4. Shnuggle Dreami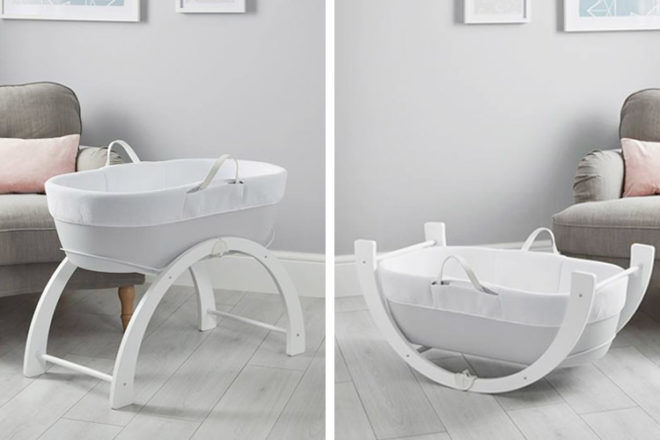 An award-winning design that combines comfort and motion for a baby sleep space like no other. Use the curved stand upright in a fixed position or turn on its edge to sway snuggle bunnies off to sleep with a gentle rocking motion. Ah… if only there were one for adults too.
---
5. Poppy's Little Treasures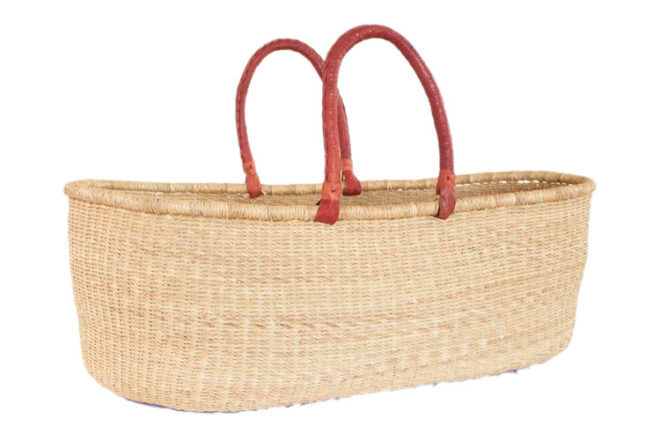 This flat style of baby basket is a modern take on the traditional shape and we're all for it. The effortless design and streamlined look pair beautifully with the clean lines of a contemporary home. Lightweight and ridiculously cosy, this natural basket gets a big thumbs up from both baby and mama bear.
---
6. Bebe Care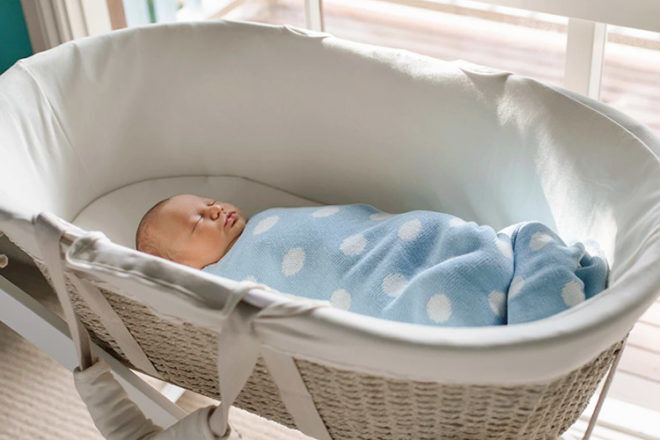 A luxurious baby basket that's all about making parent's life that little bit easier. Transporting the wonderfully light basket is effortless thanks to the sturdy carry handles, while a removable cover, fitted sheet and liner make for speedy cleaning and changing.

---
7. Childcare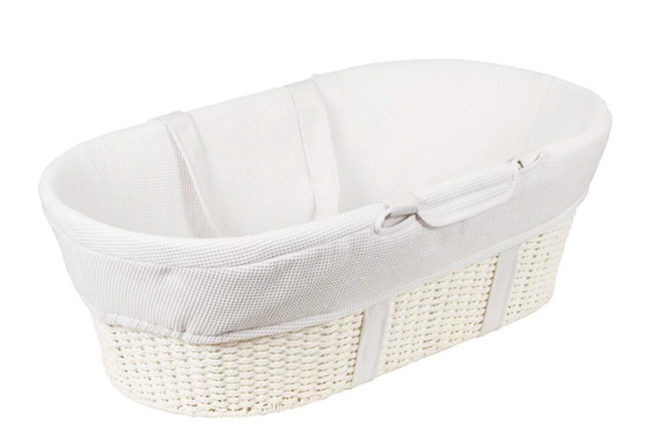 A pocket-friendly option for families wanting an additional space to put lovebugs to sleep. The wider top rim makes manoeuvring bub in and out of the basket a breeze and the removable linen means easy cleaning for all those unpredictable newborn accidents.
---
This article is curated by our Editors and includes affiliates and/or paid inclusions. See our Disclosure Policy.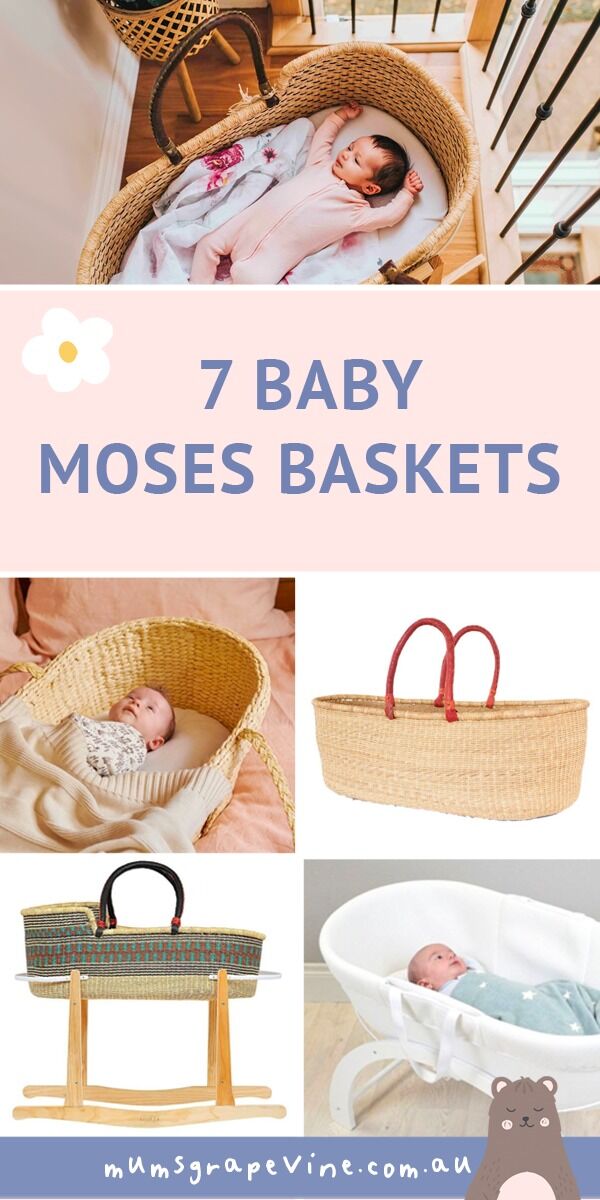 Know a brand of Moses basket we should add to our list? Contact us and let us know.
Read these roundups next ….
Continue your search for the best Moses basket
Looking for a Moses basket and still not sure if any of these are right for you? Join one of our Facebook Baby Groups and ask thousands of other mums what they recommend. They are grouped together based on your baby's birth date so everyone is going through the same stages at the same time.
Click here >> Mum's Grapevine Facebook Groups  << to find your group today!
Featured images: The Young Folk Collective, Nature Baby