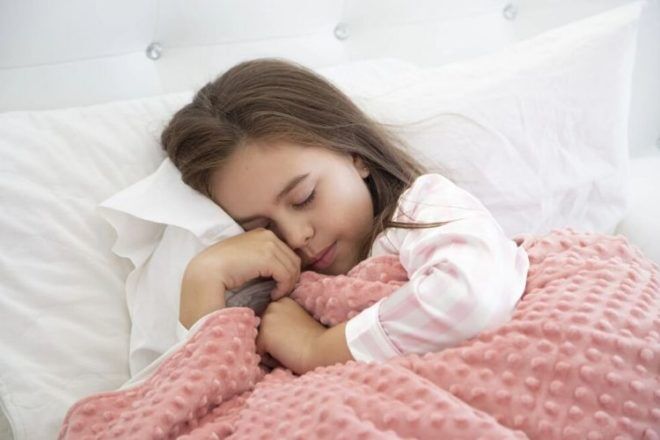 Weighted blankets are the calming sleepy-time saviours that help kids settle faster and sleep longer – otherwise known as the holy grail of parenting.
Quilt-like, cosy, and filled with evenly distributed weights, weighted blankets were originally developed to calm children with sensory processing issues. These days, they're widely sold in Australia and provide comfort to anxious and restless kids by working as a form of 'deep pressure therapy' – and the word is, they feel as delicious as a big warm hug.
While they all aim to soothe children, not all weighted sensory blankets are created equal, so we've put together a list of key points to ponder when you're scouting one out.
What to consider when buying a weighted blanket for kids

Choose the right weight for your child – Depending on the brand you go with, weighted blankets come in different sizes and varying degrees of heaviness. Always refer to the store's guide to ensure you choose a blanket that is safe for your child's body weight. The rule of thumb is that the blanket should weigh no more than 10% of a child's body weight.
Don't forget a cover – Like doonas, weighted blankets are designed to be used with a cover, and these are often purchased separately.
Check for ease of washing – Thankfully, many weighted blankets for kids are machine-washable, but it depends on how heavy the blanket is, and the type of filling used. Having extra covers may help to stretch out the washing intervals of the blanket itself.
Fabrics vary across brands – Minky covers provide the ultimate in cosiness, while bamboo and cotton breathe well and remain cooler. Some blankets come in a combination of both for an all-season solution.
Filling types also vary – In Australia, weighted blankets for kids are most commonly filled with either micro glass beads or plastic pellets. Glass beads tend to be the filling of choice for premium brands because they're noiseless, odourless and eco-friendly.
---
11 calming weighted blankets for kids
To help you tackle those sleepytime woes, we've put together a handy list of the best therapy blankets in Australia. In no particular order, here they are:
Calming Blanket

Filled with silent glass beads, kids won't be disturbed by any rustling as they settle in for a snooze with this one. It comes in a weight of 2.2kg for children and is available in three glorious shades that you'll never get tired of.

---
Neptune Blanket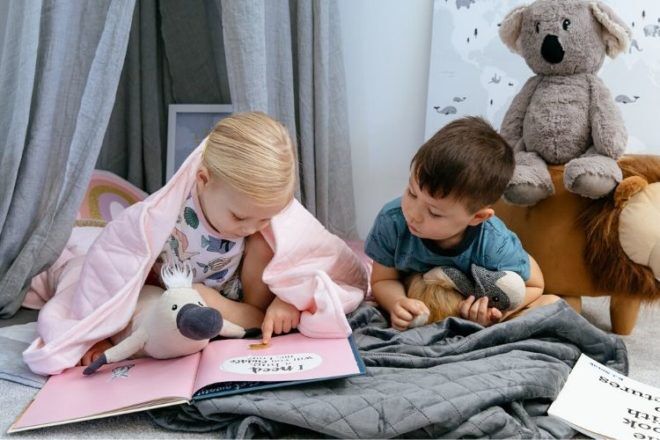 With a hypoallergenic filling and Minky cover that is oh-so-soft, these premium blankies are the ultimate in cosy cocoons. Entirely machine-washable, they come in contemporary hues and start at 2kg for children's blankets.

---
Calming Moments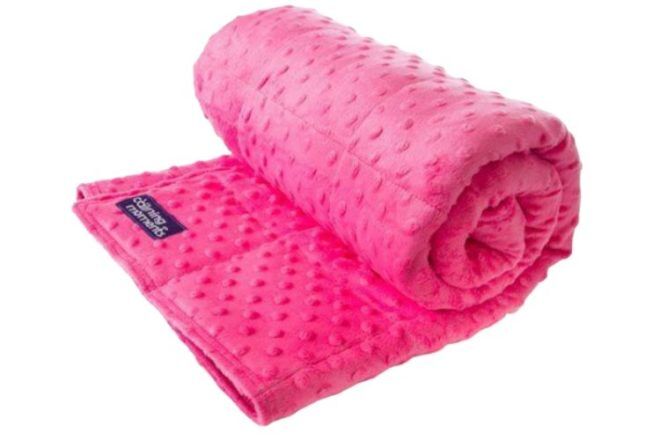 If it's colour they want, look no further. These bright handmade blankets from an all-mum team come in a choice of 12 different kid-friendly shades – and with the sensory addition of raised dots on each blanket, they're just asking to be snuggled.

---
Milky Sheets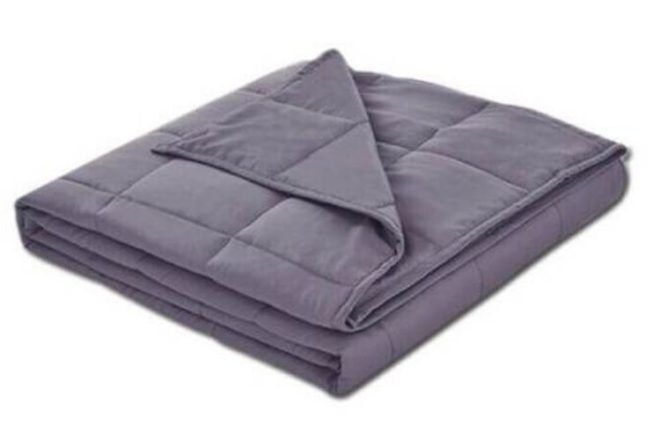 The 100% bamboo cover on this classic, Aussie-designed weighted blanket has a welcome cooling effect that makes it ideal for warmer climes, hot sleepers and an all-year use. They're available in 2.2kg and 3.2kg weights for littlies.

---
Changing Seasons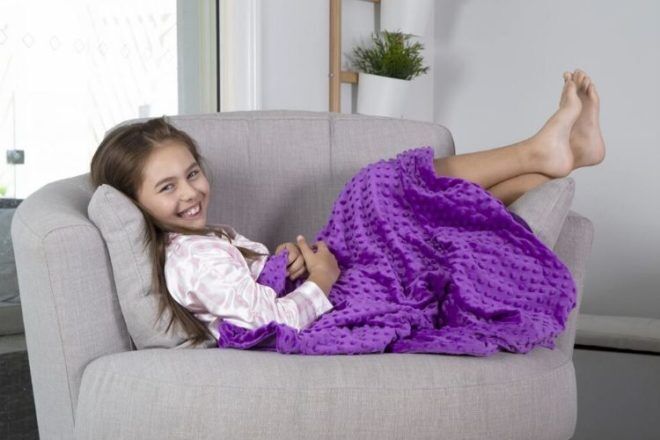 Heavily researched, and thoughtfully designed, these therapeutic blankets for kids come with their own sensory covers in a choice of pink or purple. For more convenience, blankets can be fully zippered into their covers so that they stay put.

---
Therapy Blanket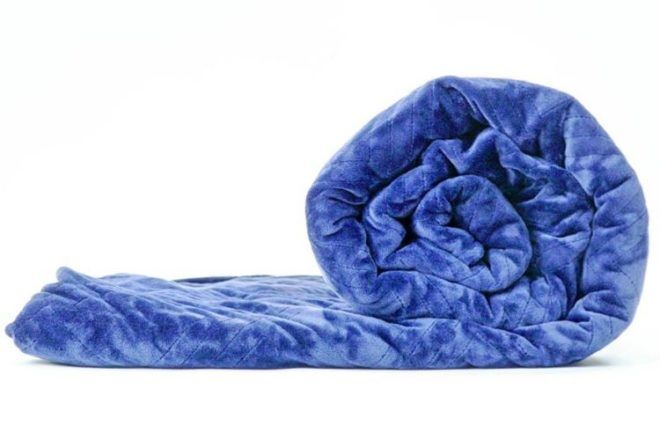 Packing oodles of cuddle-like comfort and advanced features, it's little wonder this brand's signature blanket is such a hit with Aussie kids. We're loving that it comes with a reversible cover in super-soft materials and that it's designed with smaller grids for even coverage of weight.

---
Gravid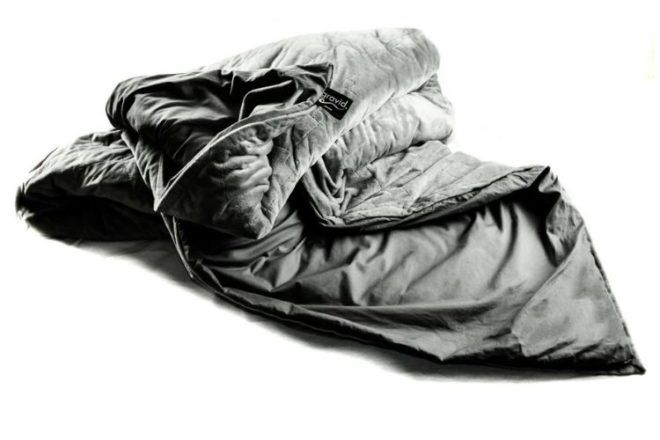 Pair this premium weighted blanket with a dual-function VERSA cover for a toasty-plush finish on one side and cooling cotton on the other. It has a ZipperTech securing system for no sagging or bunching – ever.

---
DreamZ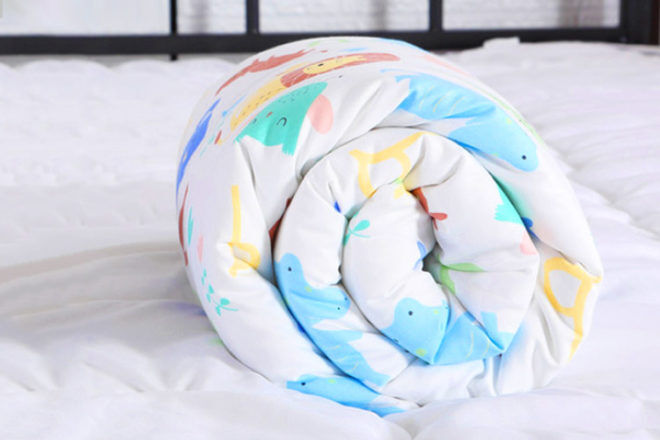 Affordability meets function with this breathable weighted blanket for kids. Filled with high-density glass beads, it's safe to be washed in the machine and it comes with a printed cotton cover for maximum cuteness.

---
Harkla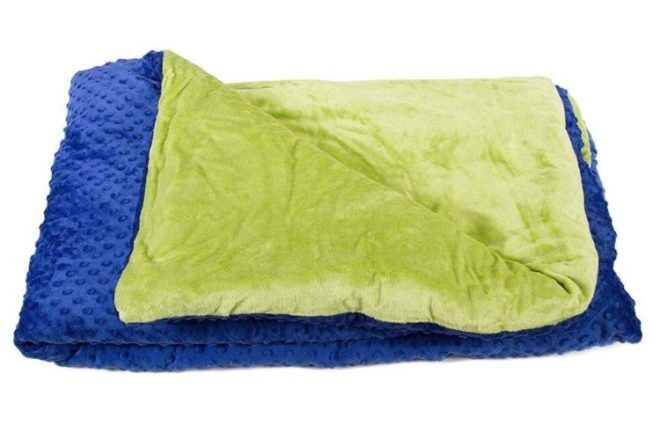 They'll be unwinding easier and drifting off sooner wrapped up in this Minky gem. Weighing in at 2.25kg, this popular weighted blanket is ideal for tots and preschoolers and comes with your choice of two-tone sensory cover.

---
Life Tree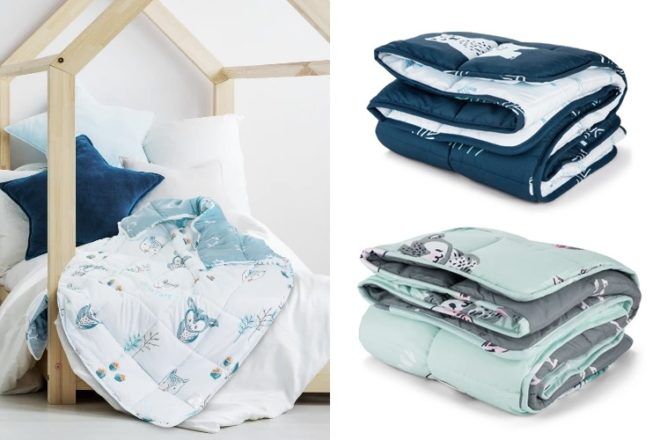 Uniquely, these machine-washable weighted blankets come as one single piece, meaning you don't have to concern yourself with covers or ties. Designed especially for kids, they weigh 2.5kg and come in a range of adorable prints.

---
Oodie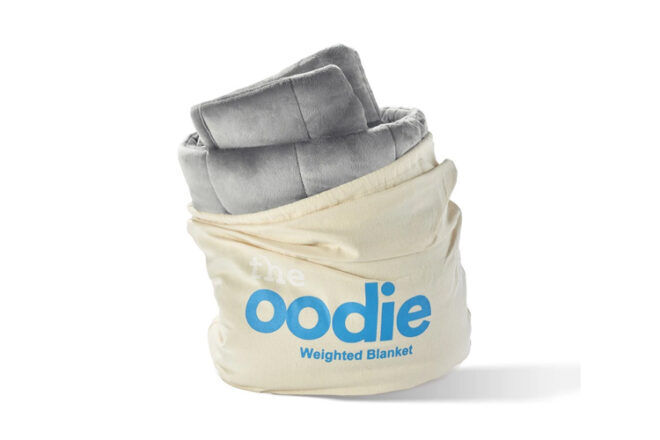 Like a big warm hug, the Oodie weighted blanket is a premium blanket filled with glass beads. Recommended for kids over three years, it comes in six different weights, started at 4.5kg, and it's hand-washable. Choose from grey or blue.

---
At what age can a child use a weighted blanket?
This can range from two to four years depending on manufactures. Children any younger than this may not be able to free themselves if they become tangled or their face becomes covered while they sleep. Be diligent and always check the individual brand's recommendation, and remember to chat to your occupational therapist and/or GP before using a weighted blanket for your little one.
What are the benefits of weighted blankets for children?
Because they work like a form of deep touch pressure stimulation, weighted blankets can help by calming unsettled kids, relieving stress and therefore helping them get higher quality sleep and more of it.
How heavy should a weighted blanket be for kids?
Most brands recommend that a weighted blanket should be no more than 10% of your child's body weight, but you should always talk to your health professional about the right weight for your child.
---
This post includes affiliates and/or paid inclusions. See our Disclosure Policy.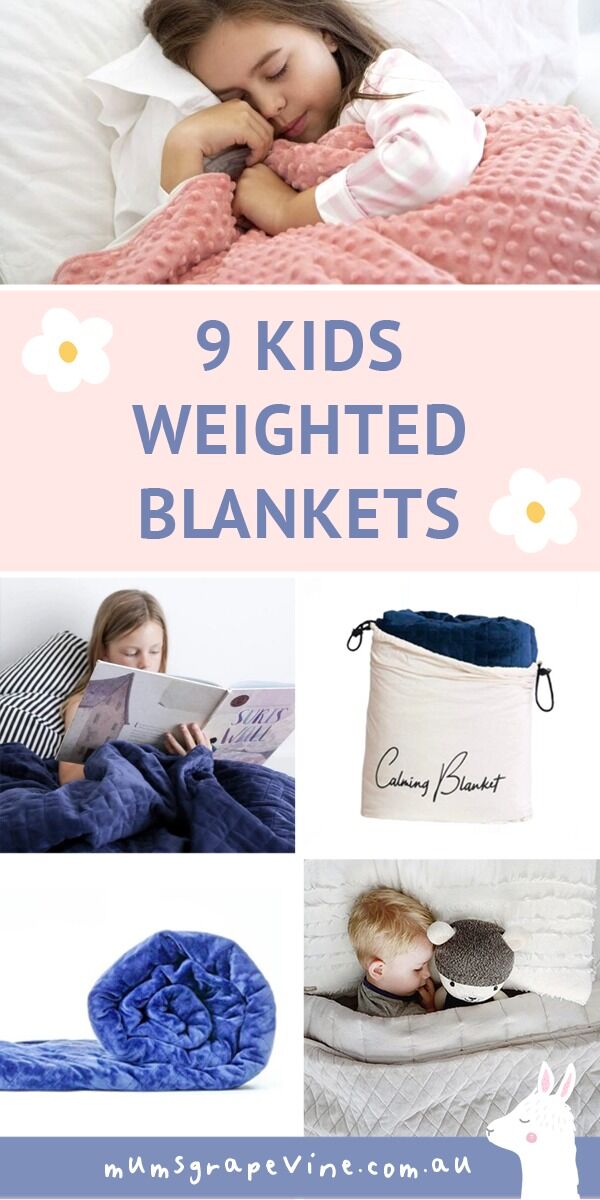 Know some weighted blankets we should add to our list? Contact us and let us know.
Read these roundups next …
Looking for more essentials for growing tykes? From soothing night lights to comfy armchairs, we list the most coveted kids' products in Australia.
Read this: 10 tips for a calmer bedtime routine