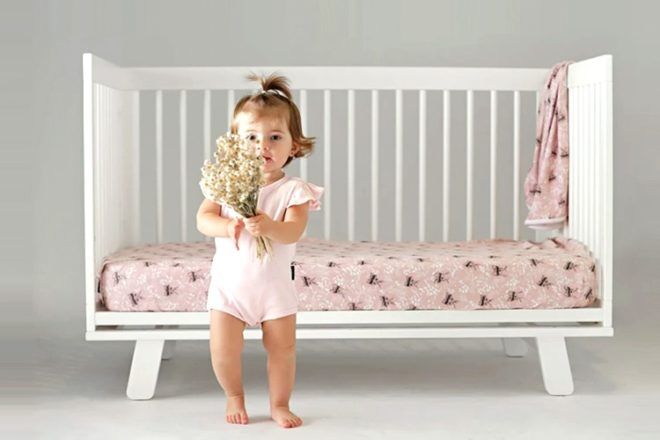 We all know the difference a good night's sleep can make for little ones. And while we can't be there to help baby settle, we can help you find the best fitted cot sheet sets for your sleeping beauty.
When it comes to baby's bed linen, breathable, high-quality fabrics are a must. Combined with a delightful print, fabulous colour and a few complimenting accessories, the right cot sheet sets can create a swoon-worthy space for babies big and small.
What to consider when shopping for baby sheets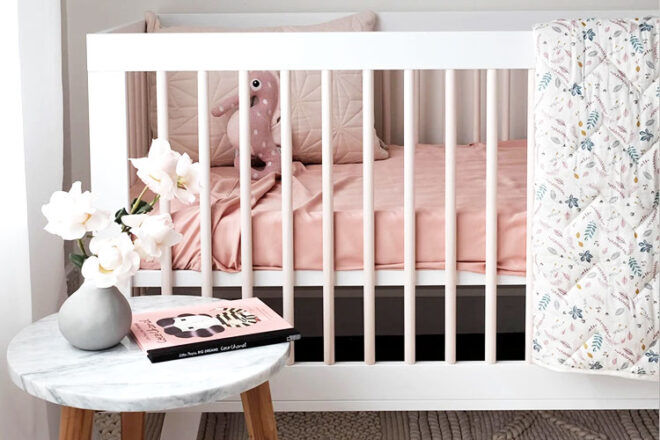 Softness: Babies have very sensitive skin, so avoid rough fabrics when shopping for bedding for your little one and go for ultra-soft, natural fabrics that are gentle on the skin and beautiful to touch.
Ease of washing: From all that teething dribble to nappy explosions at midnight, cot sheets get grubby and require changing very often. You'll need baby sheets that are tough enough to stand up to countless runs through the machine while retaining their softness and shape. Also, look for sheets that are quick to dry so that you can have them back on baby's cot tout de suite.
Fit: Loose bedding can be unsafe for babies, so before you buy, ensure the sheets you want will fit your little one's mattress snugly and can't be easily untucked by curious hands.
Design: With many parents opting to use sleeping bags instead of blankets, sheets are very visible in baby's room and provide a fab opportunity to add a big dose of fun to the space. From classic single colours to fantastic florals, you're spoiled for choice when it comes to Australia's top brands of cot sheet sets.
14 baby cot sheets for the nursery
To help you find the perfect bedding for your little one, we've compiled this handy list of brands to get you started in your search.
Some brands have offered exclusive offers for Mum's Grapevine readers. These offers may include exclusions and expiry without notice. Please direct all enquiries directly to the linked website.
In no particular order, here they are:
Mulberry Threads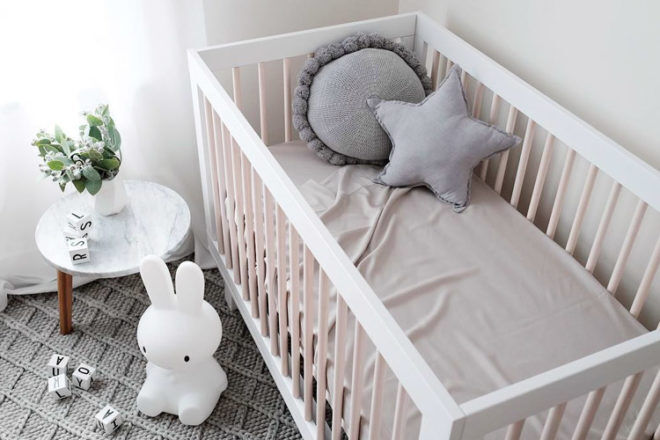 Combining their eco-friendly ethos with the luxury of organic bamboo, the cot sheets from Mulberry Threads are irresistibly soft on babe's delicate skin. Designed in Australia, the hypoallergenic properties are perfect for sensitive little sleepers.

---
Goodnight Buttercup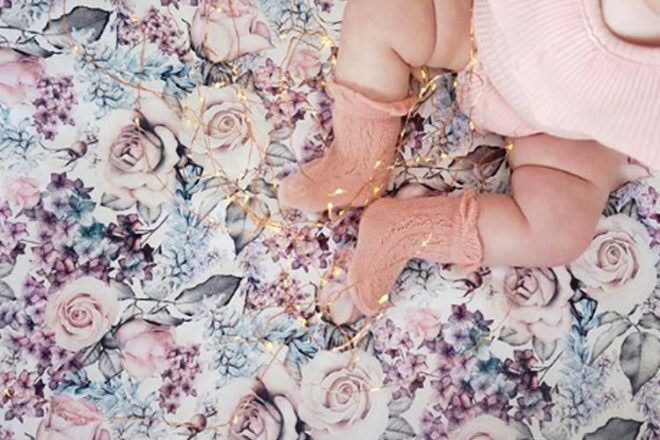 From this small family business comes beautifully handmade baby linen like no other. With whimsical designs and durable French seams to ensure they last, these sheets combine practicality and fairytale-like patterns just perfectly.

---
Living Textiles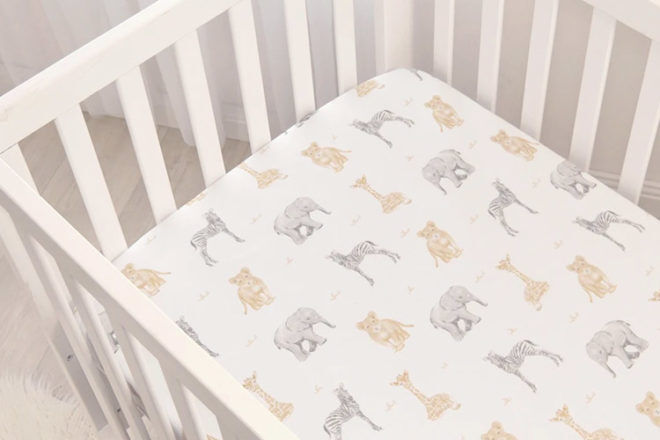 Made from a unique cotton jersey fabric, the sheets from Living Textiles are designed to retain their shape wash after wash. Perfect all year round, they feature extra deep sides to ensure a snug fit, even with the wriggliest worms around.
Living Textiles Discount Code:
Use code 'MGV25' for 25% off storewide.
---
Joey & Pup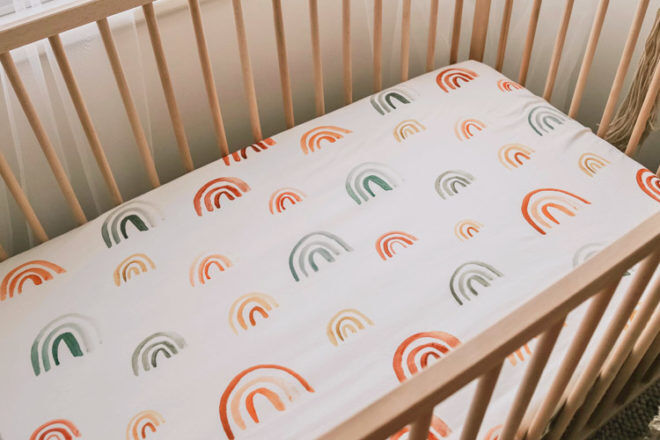 The team at Joey & Pup have a passion for premium quality and chemical-free products. Their collection of sheets are made from the finest certified organic cotton and every sheet sold helps supply a birthing kit to a woman in a Third World Country.
Joey & Pup Discount Code:
Use code 'MGV15 ' for 15% off storewide.
---
ergoPouch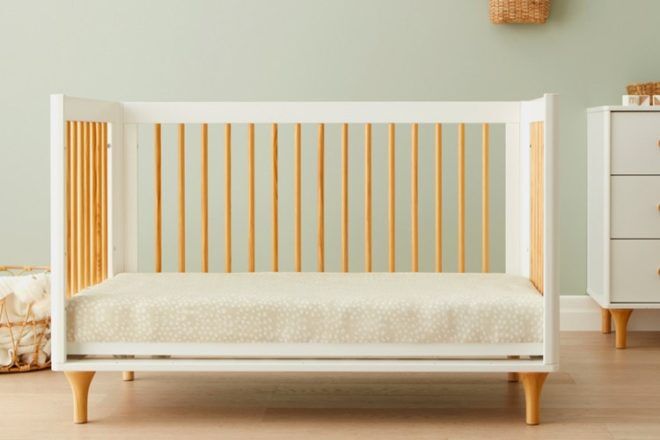 These super-stretchy sheets are made for tucking in tots big and small. The unique blend of bamboo viscose and elastane means they can cover a cot mattress as well as a single bed while being gentle on young skin. Clever and seriously cute in one.

---
Pop Ya Tot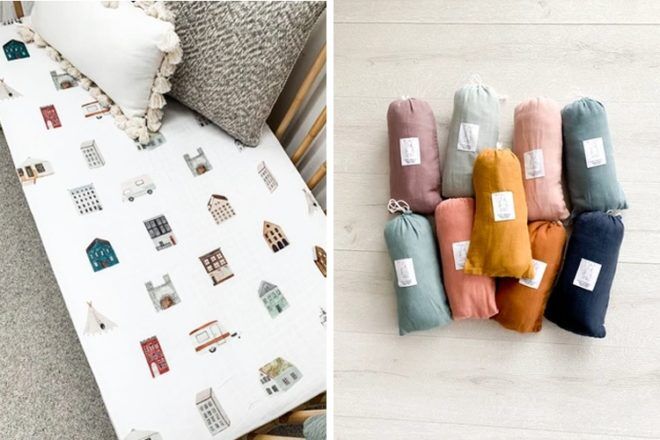 The muslin fitted sheets from Pop Ya Tot are soft, breathable and unbelievably lightweight, providing the optimum environment for a good night's sleep. Available in an array of patterns and dreamy soft hues, they're prewashed for softness and pretty as can be.

---
Burrow & Be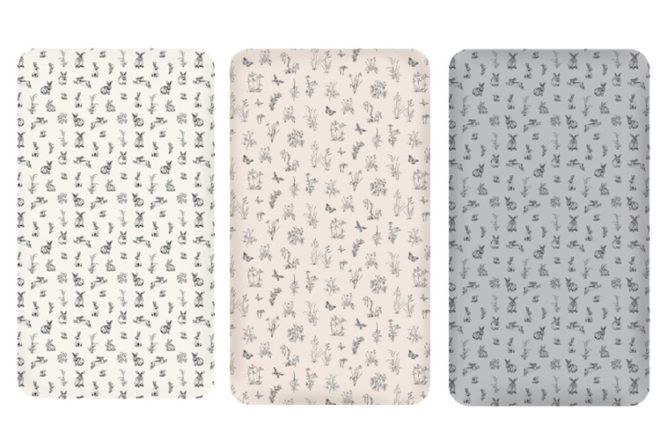 Let Burrow & Be's signature print settle little ones to sleep. Made from GOTS Certified Organic Cotton Sateen, these cosy sheets provide baby with a sleep space that's silky smooth and cosy – perfect for catching those all-important Z's.

---
Banabae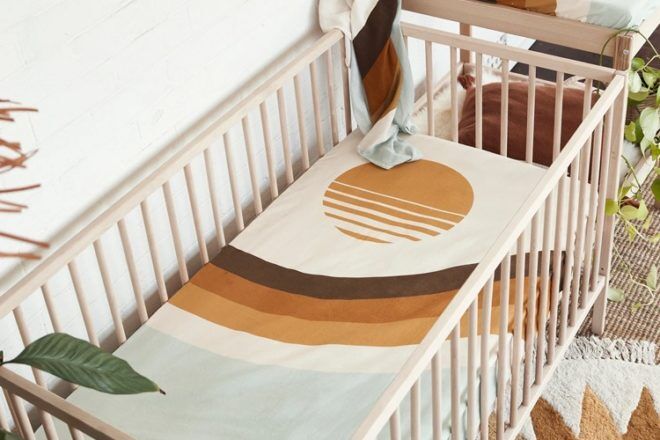 Specialising in sustainably made linen, Banabae uses a mix of hemp and organic cotton fibres to create their eye-catching sheets for bubba's cot. They're gentle enough for soft young skin, yet durable enough to withstand the tumbles and toddler years. Brilliant!
Banabae Discount Code:
Use code 'MGV15' for 15% off fitted cot and bassinet sheets.
---
Aster & Oak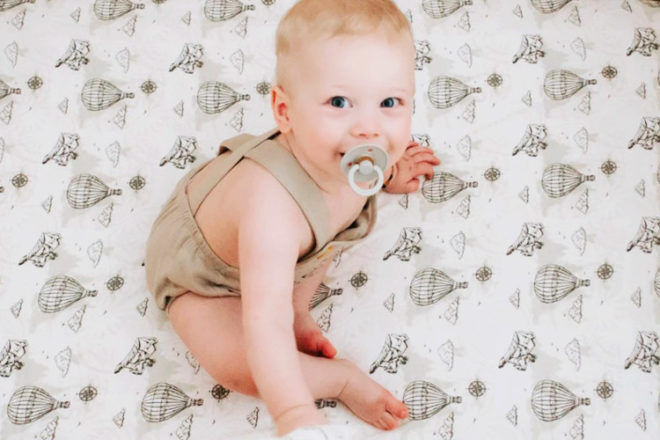 Offering a unique collection of bedding, Aster & Oak sheets feature a gorgeous range of hand-illustrated prints, all designed in-house. Made from the purest GOTS Certified Organic Cotton, they make a wonderful set for nighttime slumbers. Restocking soon.
Aster & Oak Discount Code:
Use code 'GIFT15 ' for 15% off storewide.
---
Blue Flamingo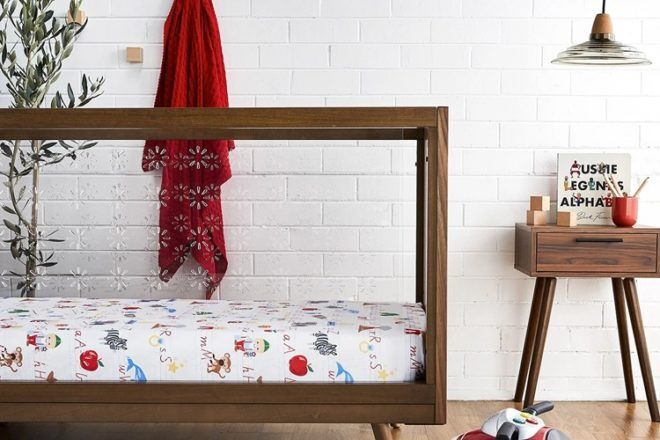 The sheets from Blue Flamingo come in a selection of styles to suit every love bug's room. Whether it be Space Animals and the Alphabet or Goldilocks and The Three Little Pigs, there's a fun-filled design for any dreamer.

---
Grubbee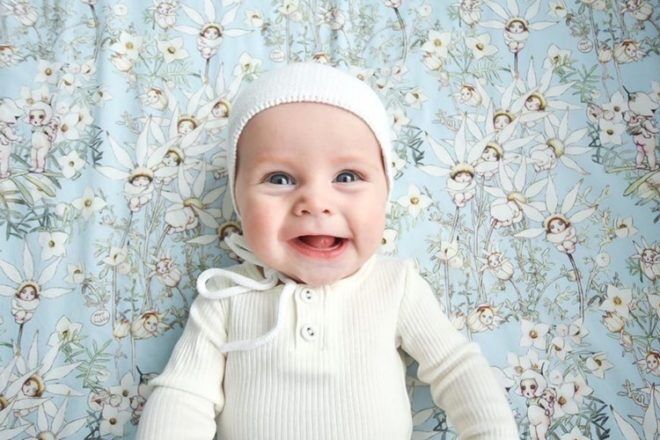 With whimsy prints whisking baby off to sleep, the cot sheets from Grubbee can do no wrong. Featuring the classic Blossom Babies by May Gibbs and other adorable designs, they're the ultimate accessory for your little love's special space.
Grubbee Discount Code:
Use code 'MGV15 ' for 15% off full-price nursery linen.
---
Baby Loves Sleep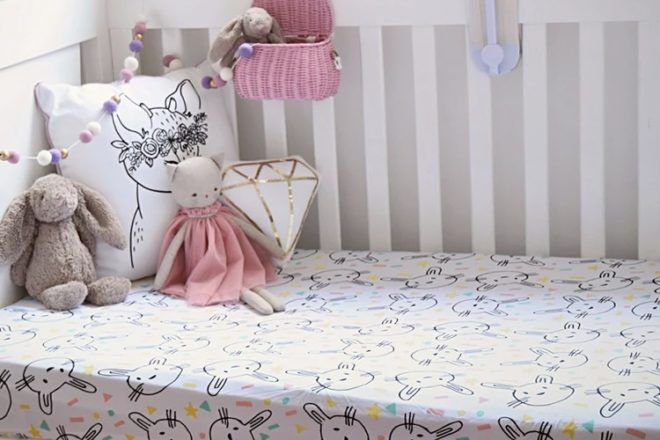 Made using 100% GOTS organic cotton, these jersey cot sheets are an absolute dream for bub to sleep on. Lightweight, buttery-soft and breathable, there are four contemporary designs to compliment poppet's nursery.
Baby Loves Sleep Discount Code:
Use code 'MUMSGRAPEVINE20 ' for 20% off storewide.
---
Tilly & Otto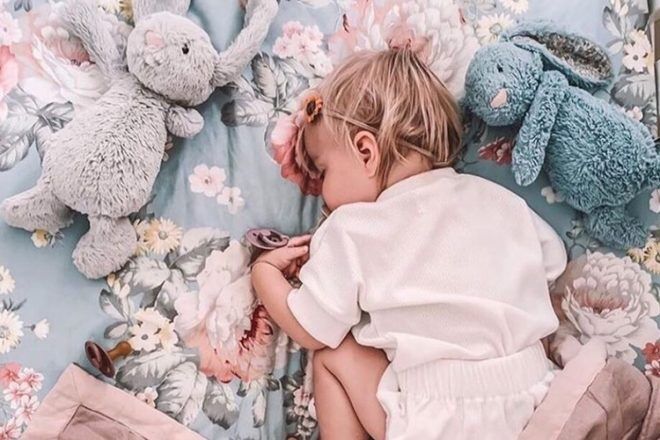 The collection of cot sheets from Tilly & Otto are the ultimate luxury for your little one's bedroom. With floral designs aplenty, they fill the room with summertime vibes all year round. Plus, each sheet has an enclosed elastic for the perfect fit, every time.

---
Twiddle & Winks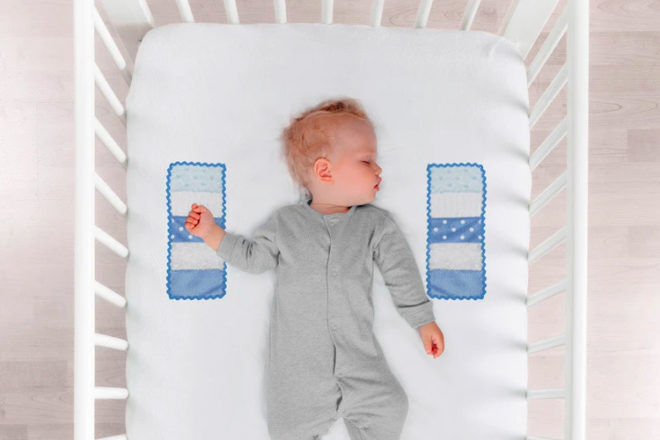 Combining the functionality of cot sheets with the sense of security that a comforter brings, LOVEY by Twiddle & Winks is a world first. The luxurious cotton sheets feature textured panels in every corner, encouraging snugabugs to self-settle with ease.

---
Danoah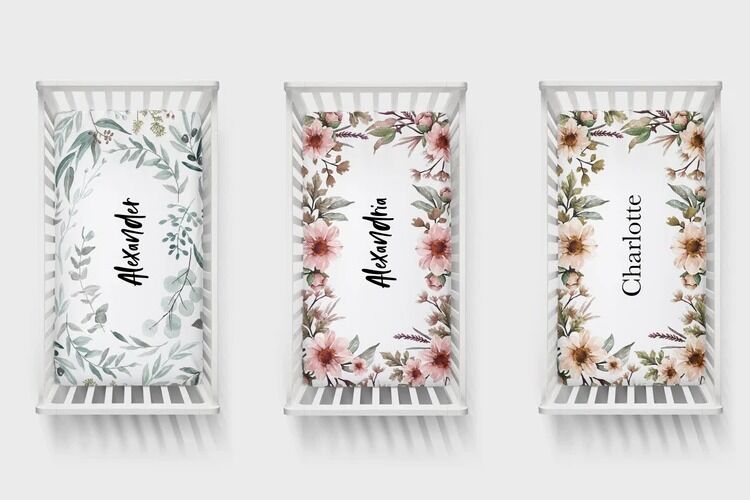 Take styling the nursery to the next level with the divine baby sheets from Danoah. There are designs to suit every sleepy bear as well as personalised styles and native Australian prints – the hardest part is choosing just one.

---
What size are cot sheets?
In Australia, most baby bedding is made to fit a standard cot mattress of approximately 130 x 70cm. But given that cots come in all shapes and sizes these days, be sure to check your exact mattress size before you begin shopping for a set.
How many cot sheets do you need?
Many mums suggest that you will need at least two sheets for baby's cot so that you can always have one in use while the other is being washed. Of course, this will depend a lot on how often you need to change your little one's bedding and how much time you have for doing the laundry.
Should cot sheets be fitted?
The most important factor with baby's sheets is that they are tucked in tightly. For this reason, fitted cot sheets are often prefered because they're quick to pop on and they fit snugly to the mattress.
---
This article is curated by our Editors and includes affiliates and/or paid inclusions. See our Disclosure Policy.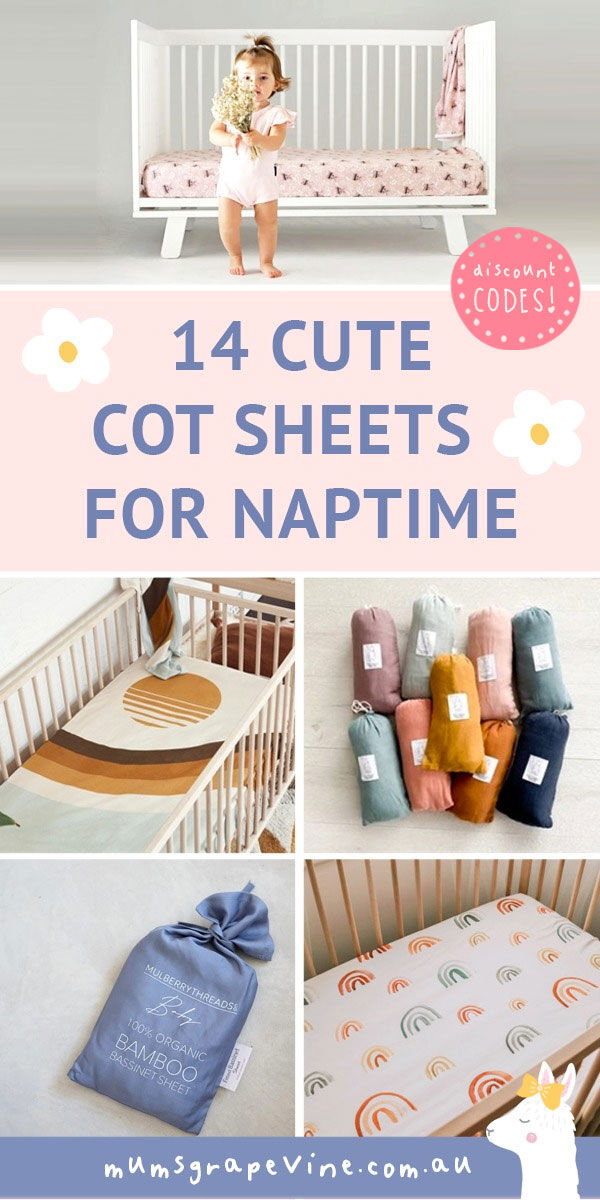 Know some cot sheet sets we should add to our list? Contact us and let us know.
Read these roundups next …
Looking for more baby products for bedtime? We have the largest suite of product roundups listing Australia's most coveted boutique baby brands – the ones you don't know about!
Read this: How to set up a cot for safe sleep
Continue your search for the best baby cot sheet sets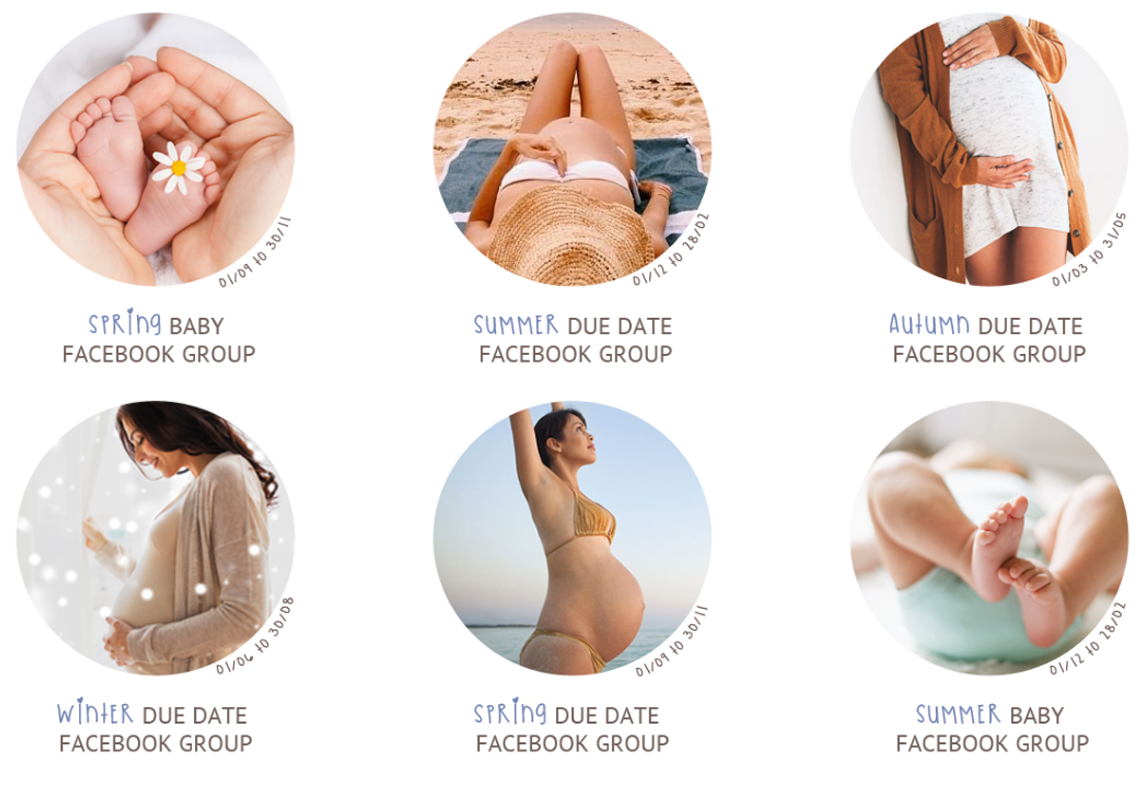 Looking for cot sheet sets and still not sure if any of these are right for you? Join one of our Facebook groups and ask thousands of other mums what they recommend. They are grouped together by baby's birth/due date so everyone is going through the same stages at the same time.
Click here >> Mum's Grapevine Facebook Groups  << and find your group today!