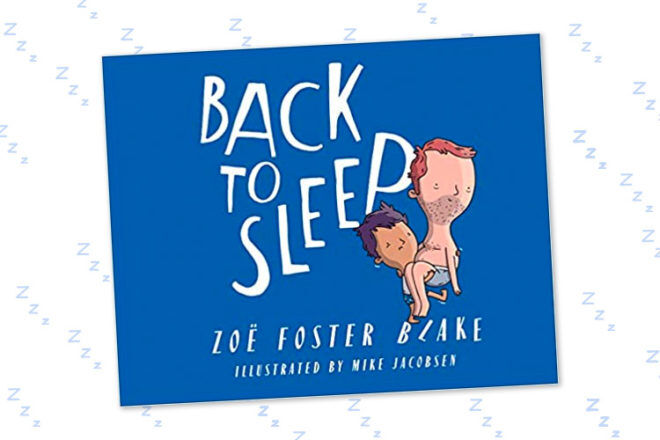 The impossibly talented Zoë Foster Blake has just released her second children's picture book, and just like the first it's a little rollicking tale to make kids and parents giggle their way to bedtime.
Following up her hugely successful first picture book No One Likes a Fart, Zoë says she took the 'bold and professionally risky' move of staying away from bum burps and focused instead on the nightly routine of bedtime with young children. Plot twist: it's not the child that won't sleep, it's his cheeky parents!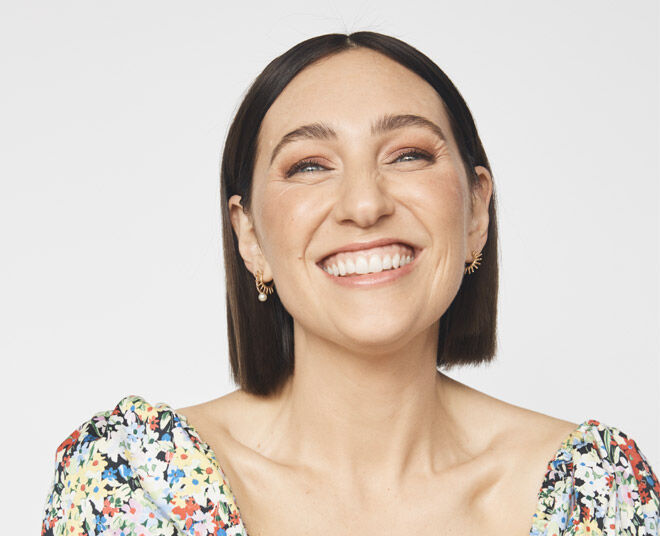 "Oh, I had fun," Zoë wrote on Instagram. "The test was reading the first draft to my (then) five-year-old son, who laughed uproariously. He got the joke. You'll get the joke. We'll all laugh. Then we'll cry cos we're so deeply, wholly tired.
"Back to Sleep features the illustrative magic of Mike Jacobsen, and I employ no hyperbole when I tell you that even at this stage of final-scary-off-to-the-printers-proofing, I am laughing out loud at his illustrations. What delicious comedy this man creates with his drawing.
"I love this book, and am very excited to picture you reading it with a wry smile to the four-year-old adorably waking you up twice a night for Very Important Updates on blanket positioning, beverages, or bad dreams. After all, we're the ones reading these dang books night after night, we need to enjoy them as well."
Keep your eyes peeled for the gorgeous illustrations which may or may not include a certain other member of the Blake family.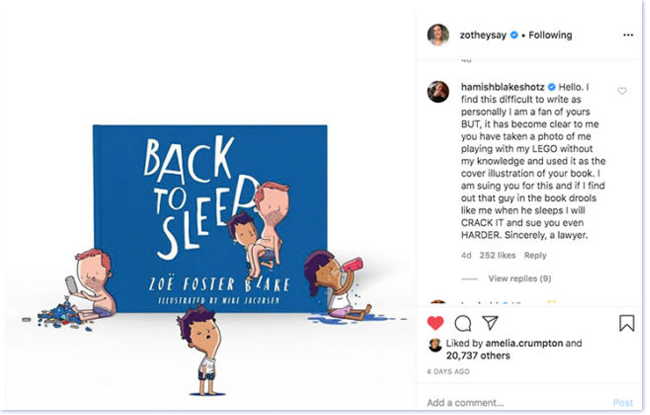 Back to Bed ($12) is due for release in September, but is available to snap up on preorder now.
Back to Bed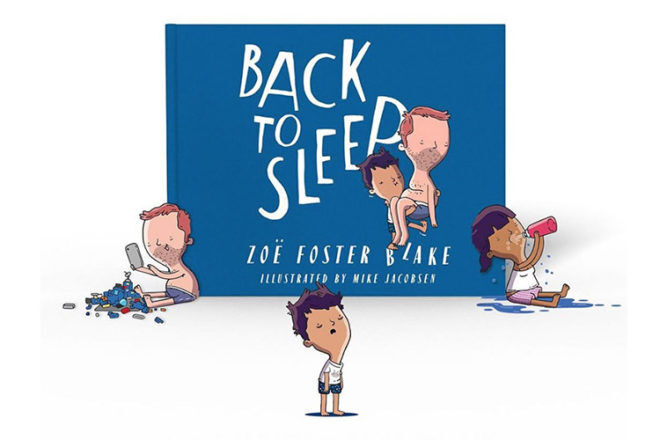 In a delicious twist, Back to Bed is a laugh-out-loud worthy tale of parents who won't go to sleep.
Finn is looking forward to drifting off to sleep in his cosy warm bed when Mummy appears wanting a drink. Finn resettles her and has just fallen asleep when he's woken again … this time by Daddy, who's had a bad dream. And so it goes. Just when Finn has one parent back to sleep, the other wakes up! When will these two sleep through the night?
Title: Back to Sleep
Author: Zoë Foster Blake
For ages: 3-5 years old
Publish date: 29th September, 2020
Format: Hardcover
ISBN: 9781760897901
Number of pages: 32