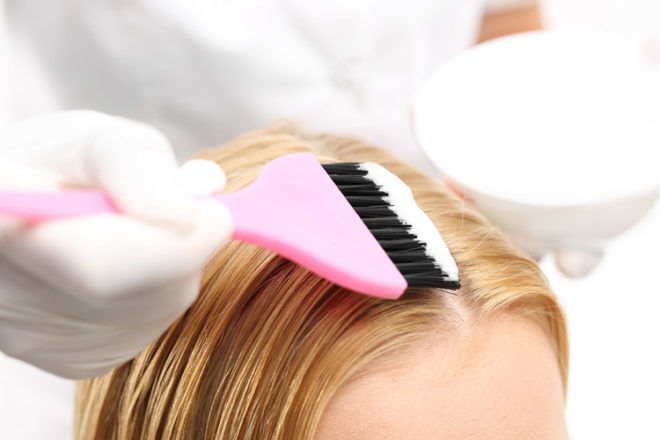 Luscious locks are a pregnancy hormones bonus but you may be wondering if you can keep dying your newly-lush hair once you've got a baby on board.
There's not a lot of research on dying your hair when pregnant, but the limited amount that has been done points to it being safe. Phew.
In really high doses the chemicals in hair dye can be harmful, but the dose is really teeny in the small amount of dye used to colour your hair. And the chemicals are actually absorbed through your hair, not by your scalp. If you are concerned, you can wait until your past the 12-week mark.
According to Health Direct Australia, there are a few things you can do to minimise your risk of chemical exposure when dying your hair at home:
wear gloves
just leave the dye in for the minimum amount of time
make sure you're in a well-ventilated room
You can also try using vegetable dyes, which are a safe alternative. And remember, your hair is different now that you're pregnant – it may be thicker, and may even react differently to treatments so it's worth doing a test first – and letting your hairdresser know you're pregnant.
Read next …
• Early pregnancy signs and symptoms
• Second trimester pregnancy symptoms
• Third trimester pregnancy symptoms
---

---
Expecting a baby?
Join one of the closed Mum's Grapevine pregnancy Facebook groups for non-judgemental support from other mums due at the same time as you.
Click below and join your group today.