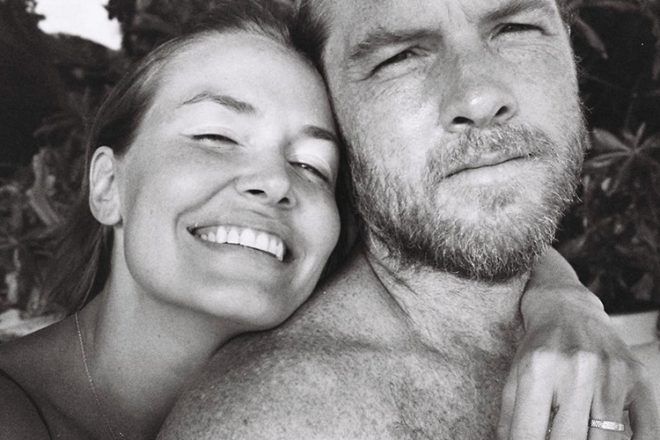 Surprise – one of Hollywood's most private couples has welcomed a third addition to the family, managing to keep their latest bub out of the spotlight until now.
The 32-year-old model Lara Bingle and her actor husband Sam Worthington, 43, were spotted with their new baby, a little boy, and their two other children, Rocket, 5 and Racer, 3, in California.
Lara confirmed to Vogue Australia in November that she had a third little bundle on the way, saying she was excited and 'very happy'.

"I think any addition brings joy and happiness to the family, but more so when you can share it with the other boys. It's such a boy's club in my house!"
Lara and Sam Worthington have stuck to a theme with their baby names, so guesses are that their youngest will also have a name starting with the letter R.
The couple started seeing each other in 2013, and tied the knot in secret a year later.
Read next …
Searching for just the right baby name for your new addition? Here's where you need to head next: