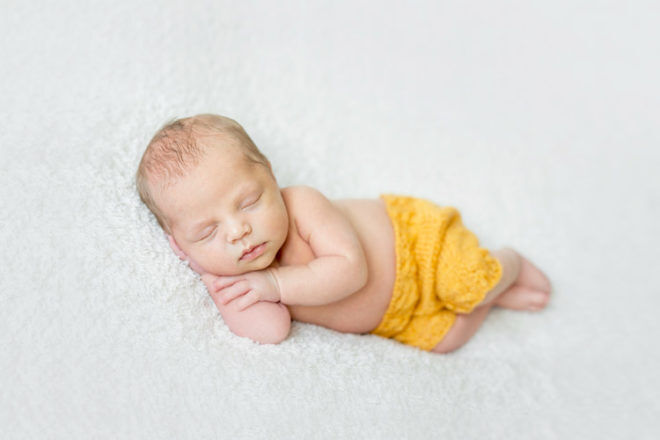 You've found the perfect name for your baby and now comes the fun part – choosing just the right middle name to finish it off.
A middle name helps give your little cub a sense of identity, and it also helps when you need to get their attention in a big group of other kids. Making sure it sounds like a match made in heaven with the first name you've chosen, and your bub's surname is also key.
Jump ahead for 127 boy middle names
Jump ahead for 136 girl middle names
Ways to choose a baby middle name
We went to our brains trust, otherwise known as the half a million women on the Mum's Grapevine Facebook page, and asked them for their sons' and daughters' middle names. They revealed how they chose their babies' middle names, and it's a good starting point if you're stuck for ideas.
Family tradition
Mum's maiden name
Honouring a friend or relative
A name that's on your baby name list that you love, but didn't use as a first name
Dad's/Mum's first name
Dad's/Mum's middle name
Grandfather's/Grandmother's name
Godfather's/Godmother's name
127 boys middle names
We were inundated with hundreds of gorgeous baby boy middle names, and we've popped them into a handy list so you can narrow down your decision.
Here are 127 middle names to give to boys.
Aaron
Acelin
Adam
Alexander
Alistair
Andrew
Arken
Art
Arthur
Ashley
Aubrey
Bailey
Barry
Billy
Blake
Bradley
Brian
Bryce
Cameron
Charles
Colin
Cooper
Cruz
Danny
Darcy
Dean
Demetri
Duke
Edwin
Eli
Elliot
Ellis
Eric
Ernest
Eugene
Evan
Evander
Floki
Flynn
Fox
Francis
Frank
Fredrick
Garret
George
Gordon
Harrison
Hart
Harvey
Henry
Hunter
Isaac
Jackson
Jacob
James
Jameson
Jay
Jeffrey
John
Jonathan
Joseph
Joshua
Jude
Kade
Kennedy
Kenneth
Kevin
Kirk
Leigh
Leon
Leslie
Levi
Leylan
Lionel
Llewellyn
Logan
Lucas
Luke
Mack
Macquarie
Malcolm
Malik
Mason
Mathew
Maurice
Maxwell
Michael
Milton
Mitchell
Murray
Myles
Naish
Nathaniel
Nicholas
Nielsen
Noah
Otis
Parker
Patrick
Paul
Phillip
Pieter
Rain
Ray
Reid
Rex
Riley
Ronald
Samuel
Seth
Shane
Simon
Stephen
Stuart
Tai
Theo
Thomas
Toby
Tommy
Ty
Vaughn
Vincent
Walter
William
Winston
Xavier
Zachary
---

---
136 girls middle names
We were inundated with more than one thousand adorable middle names for girls, and we've popped them into a handy list so you can narrow down your decision.
Here are 136 middle names to give to girls.
Abigail
Ada
Adele
Alaska
Alexandria
Alexis
Alison
Alora
Amber
Amelia
Angie
April
Ashlyn
Audrey
Aurora
Ava
Belle
Blossom
Blu
Bobbi
Bonnie
Brenna
Bronte
Carlita
Cherie
Chloe
Claire
Constance
Dawn
Delilah
Drew
Edina
Elaine
Eleanor
Elizabeth
Ella
Elliot
Eloise
Emily
Erika
Erin
Esme
Estelle
Eva
Evelyn
Everly
Faith
Faye
Florence
Frances
Francesca
Francis
Frankie
Gabriella
Georgia
Grace
Halle
Helene
Holly
Hope
Indianna
Iris
Isla
Isolene
Ivy
Jacinta
Jacqueline
Jaime
Jane
Jasmine
Jayde
Jean
Jocelyn
Joy
Juliette
Kara
Kate
Kay
Kenzie
Kirra
Kristina
Krystal
Lea
Lilian
Lotte
Lou
Louisa
Louise
Maddison
Mae
Margot
Marie
Marion
Matilda
May
Meadow
Monique
Myra
Niamh
Noelle
Nova
Odette
Oliva
Paige
Pearl
Peta
Phoenix
Pip
Poppy
Prudence
Rae
Raine
Raven
Rebel
Renee
Robyn
Rose
Roxanne
Ruby
Ruth
Sage
Selene
Siobhan
Skye
Snow
Summer
Tallulah
Taylor
Tilly
Victoria
Violet
Winona
Winter
Yvette
Zara
Zoey
---
Join the conversation
Looking for a gorgeous middle name and still haven't found one on our list? Head over to our social page, and take a look at the original post. There are more than 1000 middle names for girls and over 700 middle names for boys in the comments.
---
Read next …
Trying to choose the perfect baby name for your little one? Find hundreds of beautiful and unique baby names in these articles:
Expecting a baby?
Join one of the closed Mum's Grapevine pregnancy Facebook groups for non-judgemental support from other mums due at the same time as you.
Click below and join your group today.