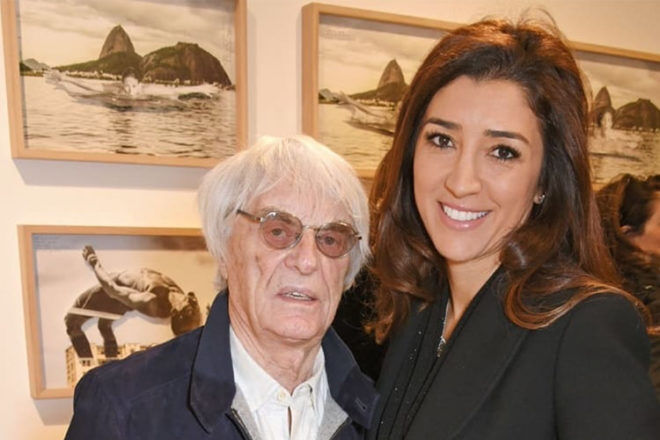 British billionaire Bernie Ecclestone has become a dad again at age 89, and he says he's not done having children yet!
The former Formula 1 boss has welcomed his fourth child, a baby boy named Ace. It's the first bub for his wife Fabiana Flosi, who is 44. Baby Ace has three older sisters – Petra, 31, Tamara, 36, and 65-year-old Deborah. He also has five grandchildren.
The fighting fit octogenarian says he's considering having another baby. "Now I have more time on my hands and I hope I can spend it with my son as he grows up. I don't know if we will stop here. Perhaps he should have a little brother or sister," he told The Sun on Sunday. Oh, and in case you're wondering, he also revealed he doesn't take Viagra.
Bernie, who turns 90 in October, says although he was much younger when he had his daughters, he feels like he'll be a better dad to little Ace. "I am really happy. When I had the girls in the first place, obviously I was much younger. But also I was more worried about running a business than running around after them."
View this post on Instagram
He says he promised Fabiana children when they first began dating eight years ago. "Fabiana said she wanted a ­family, and I told her, 'That's no problem for me. Half a dozen kids is great'."
Bernie, who's determined to be a hands-on dad, admits he's never heard of Peppa Pig, but will be helping his wife change nappies. "I want to be around as long as possible. My daughters say I will live until I am 120 but I don't think it's the sort of thing you can make plans for. When you're gonna go, you go."
Read next …
Want to read about more mature-aged parents? Head here next: