When tots aren't watching Bluey on TV, they're reading about Bluey in the ever-growing collection of Bluey books, because too much Bluey is never enough!
While each and every Bluey book in the current collection is a gem, if you're trying to narrow down which one to snap up for your blue-heeler pup-loving cub, there are a couple of rippers you should grab first to kick-start your collection.
But don't take our word for it, we asked the thousands of mums in the Mum's Grapevine Facebook Baby Groups and they voted for their favourite Bluey book.
1. The Beach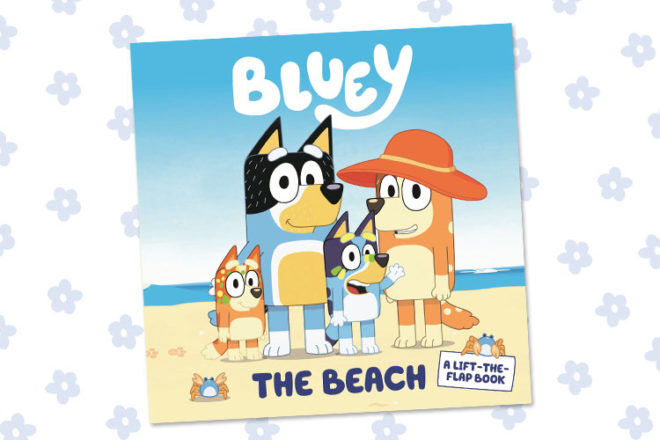 It's little wonder that Bluey The Beach was voted the best Bluey book by our mums, it also took out Australian Book Industry Awards Book of the Year. It was also the highest-selling Bluey book last year.
The lift-the-flap book is all about Bluey's fun day at the beach and all the things she discovers along the way. While Mum is off for a walk along the beach, Bluey discovers a beautiful shell. She runs to show Mum and has a series of encounters that will both excite and test her in unexpected ways.
---
2. The Creek
This gem is one of the latest releases in the Bluey book collection, and shot up into the top five Australian best sellers list with a bullet. What will Bluey find when she explores the creek?
---
3. Fruit Bat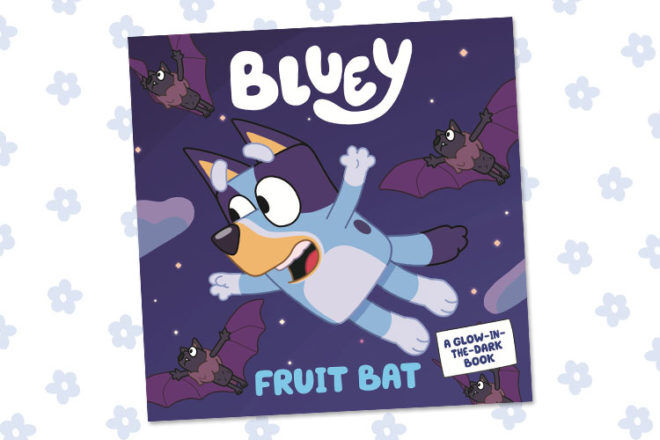 Join Bluey on a dreamy night-time adventure with this glow-in-the-dark book, perfect for bedtime. Not wanting to go to bed, Bluey wishes she was a nocturnal fruit bat that stays up all night. Soon she finds herself flying through the night sky.
---
4. Bob Bilby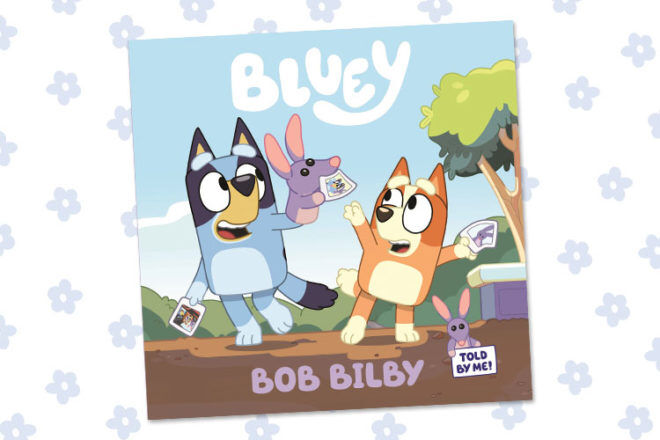 It's Bingo's turn to take Bob Bilby home. Will they have fun times?
---
5. All About Bingo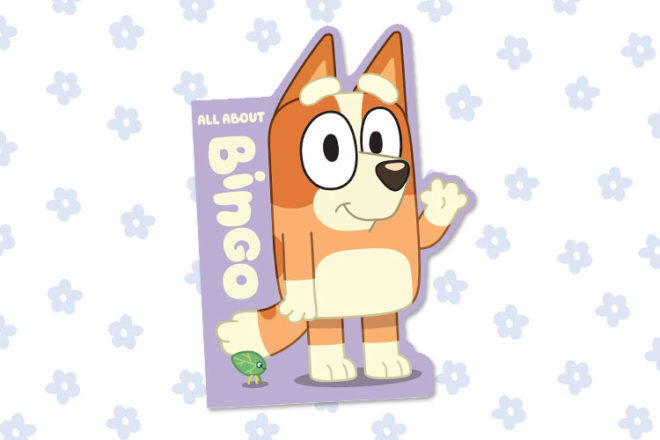 Meet Bingo! Bingo Heeler loves getting lost in her own world, talking to tiny bugs and, of course, relaxing in her relaxing chair! Get to know all about Bluey's little sister in this fun shaped board book for kids of all ages.
---
6. All About Bluey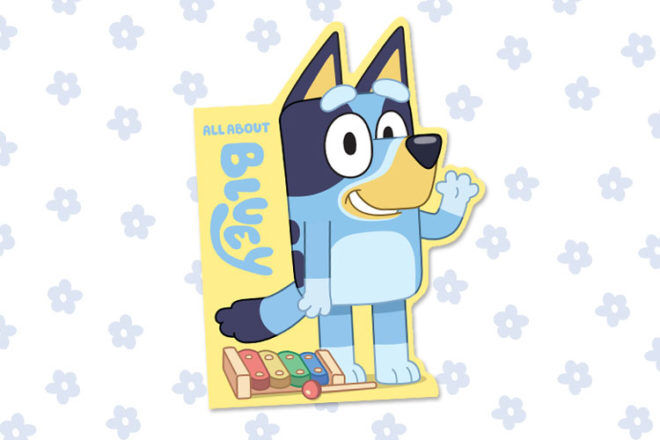 Bluey Heeler loves to play, explore and use her imagination to turn everyday life into an amazing adventure.

---
Coming soon – pre-order now
There are more books set to be released in the Bluey range, in time for Christmas and Father's Day – and they're available for pre-order now.
My Dad Is Awesome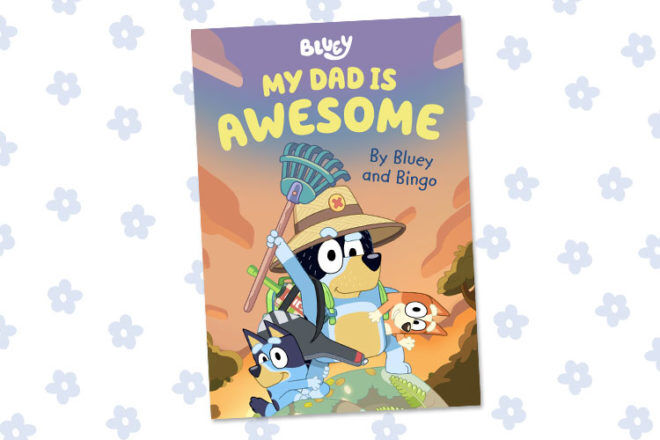 Everyone loves Bandit, especially Bluey and Bingo! Find out what makes this true blue dad so special in this hilarious and heartwarming book. A gorgeous hardback book that will make the perfect Father's Day gift.
---
Grannies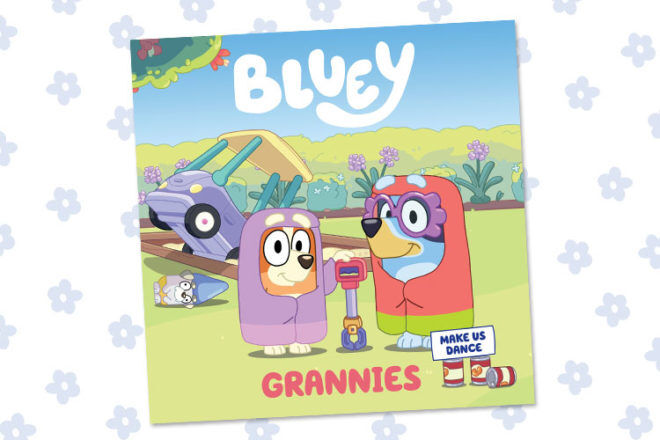 Join Bluey and Bingo as they try to answer the question- can grannies dance? Look out for the lenticular page to make the grannies floss!
---
Verandah Santa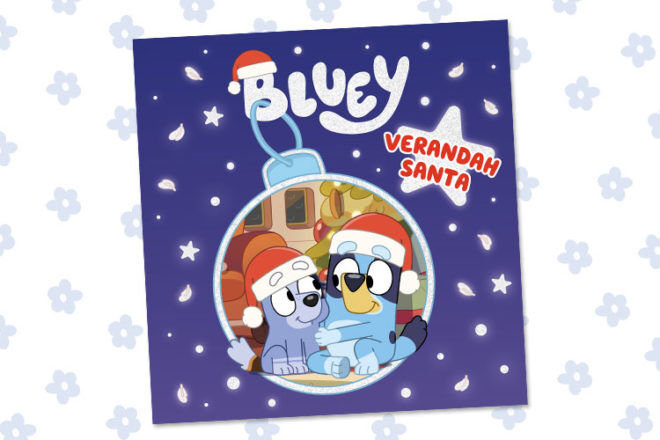 It's Christmas Eve and Bluey, Bingo and Muffin decide to play a game called Verandah Santa. What will Santa bring them?
---
Read next …
Got a Bluey-obsessed tot in your house? Hop on over to these few articles next …