Stuck On You Bluey collaboration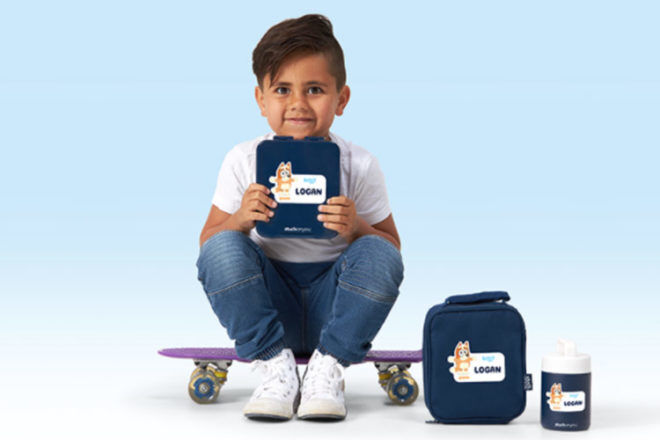 No need to pinch yourselves, this is for real life: Stuck On You and Bluey have teamed up to make sure fans of Australia's favourite blue heeler pup have a bit of Bluey wherever they go.
Since hitting Australian screens in 2018, Bluey has captured the hearts and minds of kids not just here, but all over the world. The six-year-old blue heeler and her sister Bingo, mum Chilli and dad Bandit are completely loveable and totally Aussie.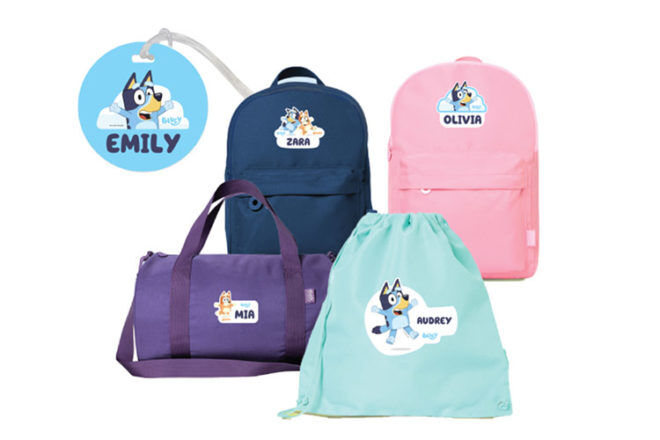 Stuck On You is releasing a Bluey range over several weeks, and today has launched personalised Bluey backpacks, after last week launching personalised Bluey food jars.
The Bluey bag collection includes large and mini backpacks, duffle bags, book bags, pencil cases and bag tags.

---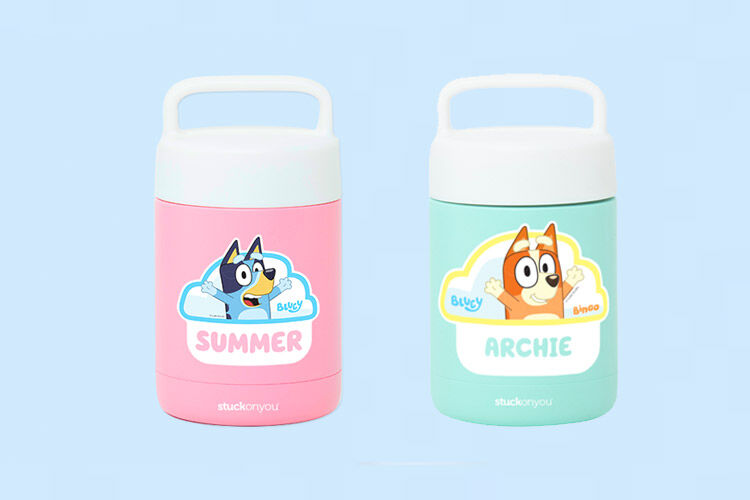 The personalised food jars are insulated and leak-proof and are perfect for keeping food at just the right temperature.

---
Personalised Bluey Name Labels
Also available are Bluey personalised name labels which include Bluey and Bingo design options. Wackadoo!

---
We're so enamoured with Bluey that there has been everything from Bluey clothing to Bluey books and even Bluey hacks. And now there's personalised Bluey everything!
Oh, and if you're a fan of another friendly dog, Hey Duggee, the pooch is also part of the new Hey Duggee Stuck On You range.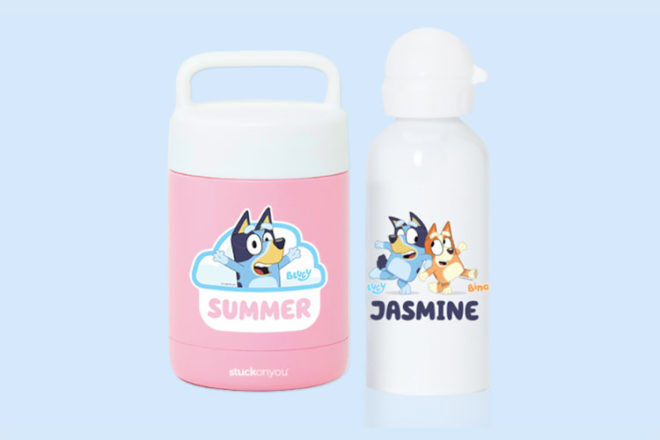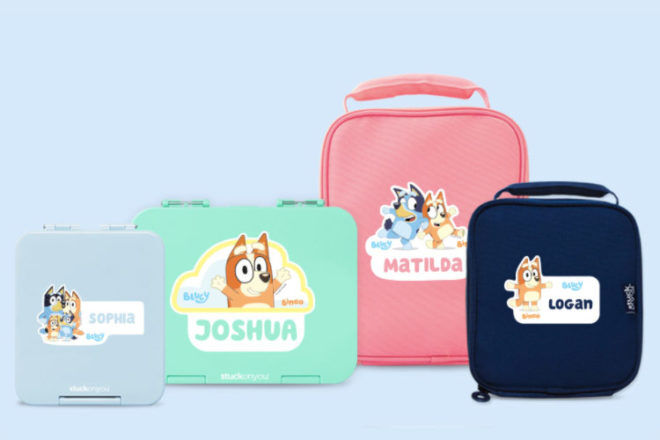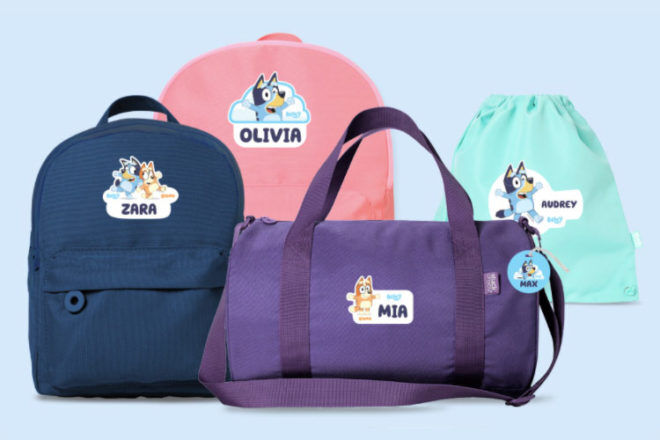 The Stuck On You Bluey range can be purchased online, while stocks last.