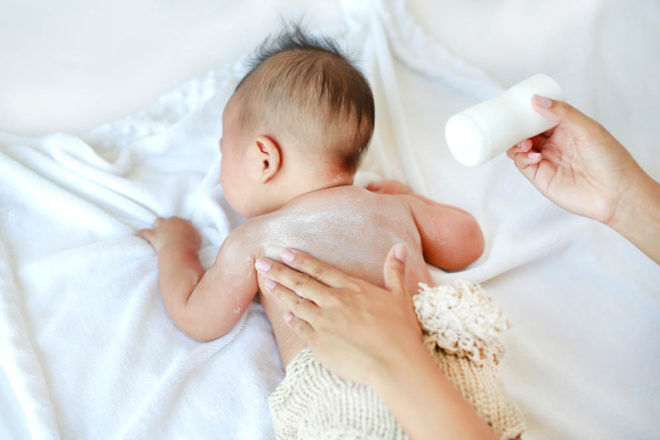 Traditionally used to keep baby's bot nice and dry after baths and nappy changes, talc has long been a changing table essential for many parents. With lots of chemical-free alternatives becoming more and more available, talc-free baby powder is making a big comeback and we've hunted down the best of them.
Whether it be for protecting little ones from nappy rash or simply for keeping moisture at bay, the aim of baby powder is to keep the skin comfortable and ultimately, baby content.
7 talc-free baby powders
To help you find the right natural baby powder for your tot, we've compiled this handy list of brands to get you started in your search. In no particular order, here they are:
Gaia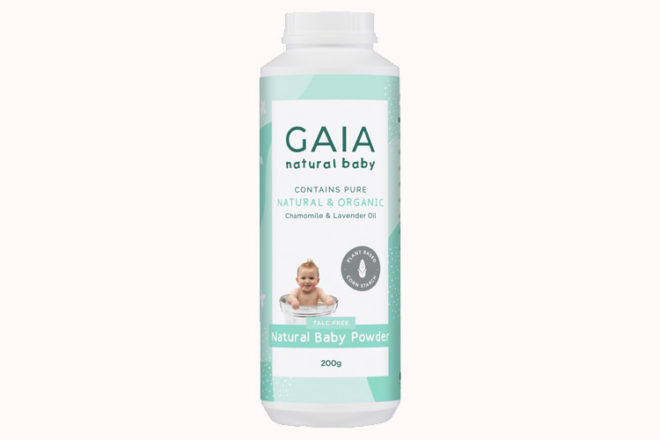 This cornstarch-based baby powder helps absorb excess moisture, leaving baby's bottom fresh and dry. Talc-free, it's completely safe for newborns and those chubby-bubby baby rolls.

---
Little Bairn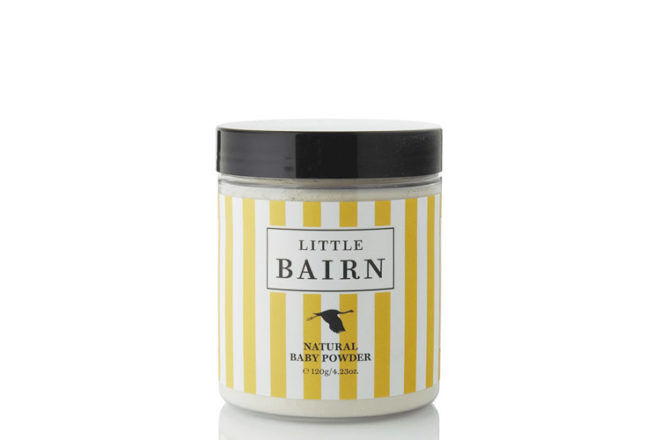 A little sprinkle of this natural baby powder calms baby's skin, keeping it dry and silky-soft. It's made from a base of white clay which is then combined with lavender and mandarin for a fresh and sweet smell after every use.

---
Bondi Wash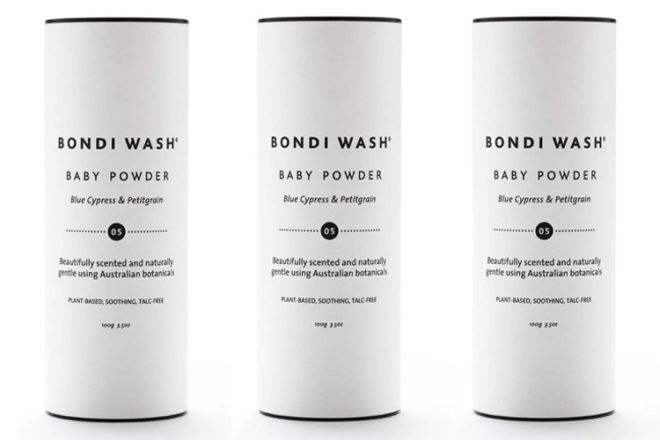 Enriched with Emu Apple, this talc-free powder protects little tushes from irritation caused by excess moisture. Made with a beautiful blend of Australian botanicals, it freshens the skin leaving bub comfortable and happy.

---
Aromababy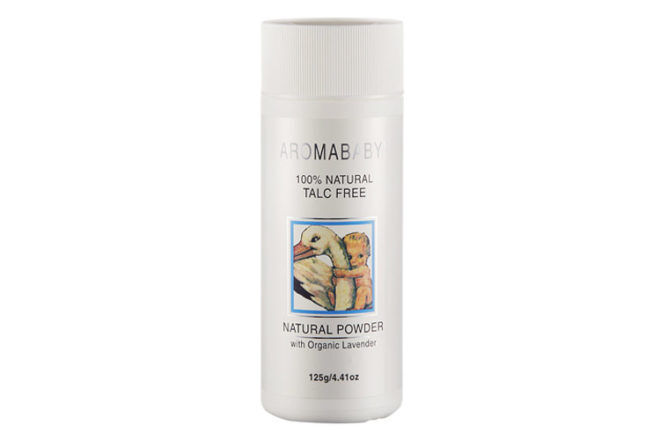 Edible cornstarch and essential lavender oil come together in this talc-free powder for baby's bottom. A little dusting is all it takes to prevents chafing and keep that nappy area clean and dry.

---
Burt's Bees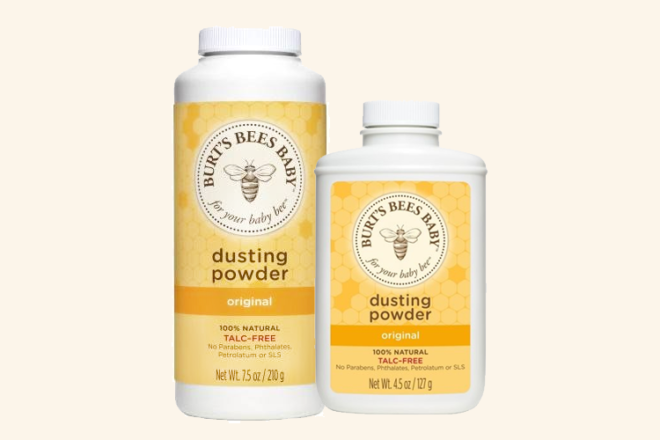 Paraben and phthalate-free, the natural formula of this talc-free baby powder is completely safe for newborns. Simply dust onto baby's skin after a bath or changing their nappy to leave skin feeling dry and soft.

---
Onea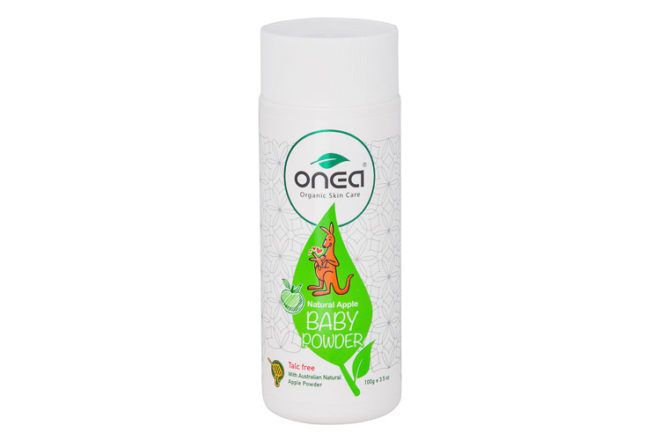 With no harmful chemicals in sight, this Australian-made baby powder helps calm irritation and keeps uncomfortable rashes at bay. Perfect for babes with sensitive skin with ingredients such as Kakadu Plum, Jojoba Oil and Apple Peel powder.

---
Nature's Child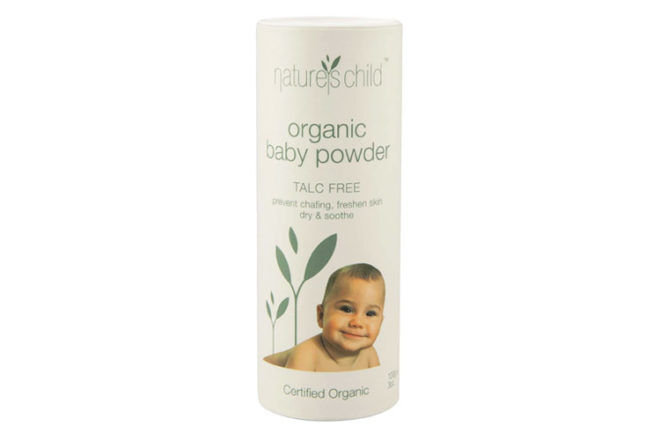 For little one's prone to nappy rash and irritation, this 100% organic and talc-free formula is ideal for keeping moisture at arm's length with its blend of tapioca starch, Australian white clay and organic lavender oil.

---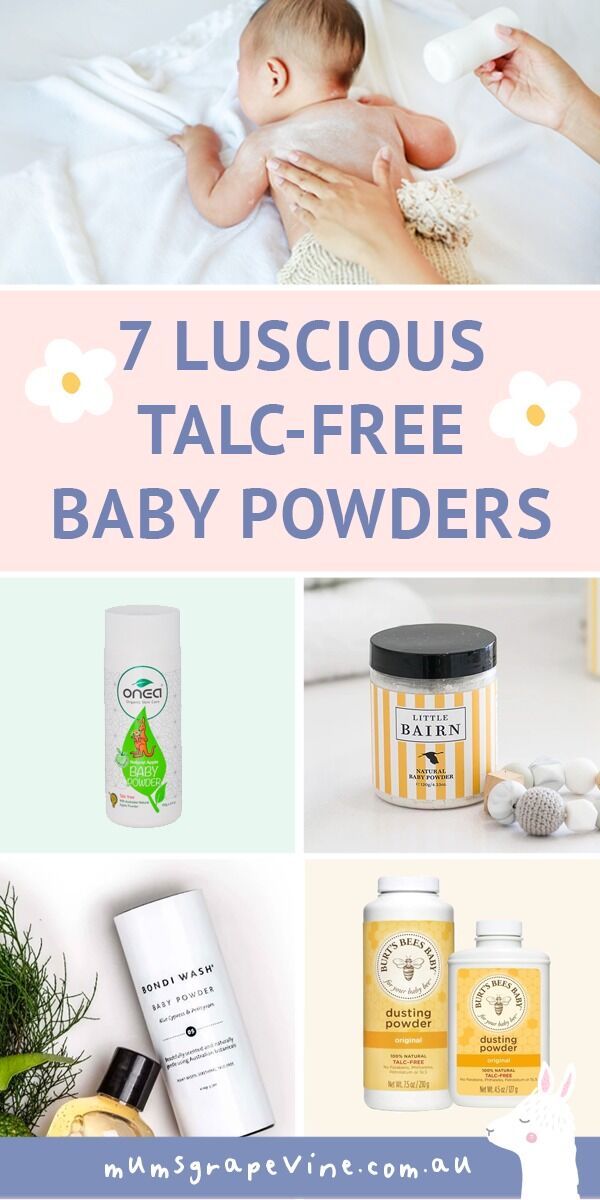 Know a brand of talc-free baby powder we should add to our list? Contact us and let us know.
Read next …
Looking for more bathtime essentials for little ones? We list some of of our favourite brands in the articles below:
Continue your search for the best talc-free baby powder
Looking for a talc-free baby powder and still not sure if any of these are right for you? Search online by jumping into one of our closed Baby groups and ask thousands of other Australian mums what they recommend – 'What to buy' is the most talked-about topic.
Click and join your group today!