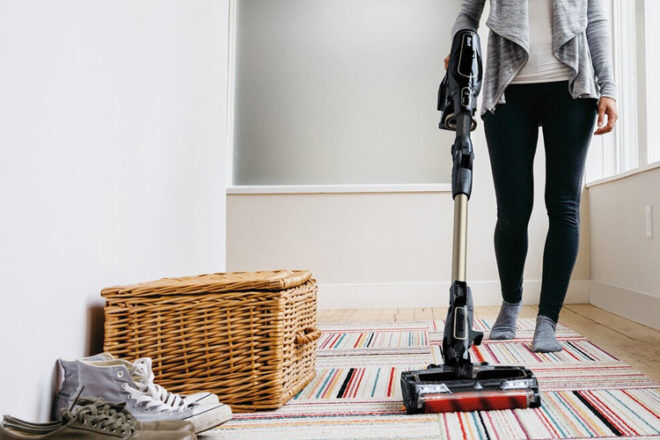 Packed with flexibility and convenience, the best stick vacuums in Australia are the key to suck-cessful clean-ups in busy homes.
Significantly more lightweight that their cumbersome barrel-style cousins, stick vacuums are easy to move around and a cinch to store – and many-a-parent is singing their praises for keeping pet hair under control and making tidy work of toddler crumbs.
From cult-faves in the budget arena to top-end Dysons, we've searched high and low to round up 19 stick vacuums that have the country talking.
What to look for in a stick vacuum cleaner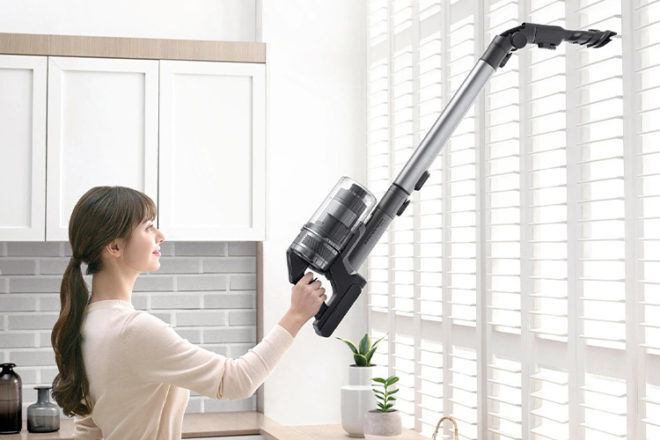 A stick vacuum can be a big purchase, so to make sure you find the right model to suit your needs, consider the below points when scouting one out.
Weight: After a sleepless night with Bub, the last thing anyone wants to do it lug around a vac that weighs a tonne. Before committing to a purchase, check the weight of a vacuum so that you know if it will be comfortable to use regardless of how sleep deprived you may be.
Corded or cordless?: While most high-end stick vacuums facilitate cable-free cleaning, some models still need to be plugged into the wall. If you plan on vacuuming large areas, cordless is the way to go.
Running time: Will you be spot cleaning or taking on the entire house? From 25 minutes of charge to 80 minutes, cordless stick vacuums vary massively when it comes to their running time. Save yourself the annoyance of having to charge the vac mid-clean by picking a model that will suit your needs.
Accessories: Are you itching to capture that hard-to-reach cobweb? The right accessories can help. Some stick vacuums come with flexible attachments for reaching up and over, others come with various crevice and brush tools.
Bin capacity: Pet hair, human hair and toddler shenanigans can make for a lot of floor clutter. Consider how often you want to vacuum as well as the size of your family and home when selecting a stick vacuum as the capacity of dust bins can vary greatly between makes and models.
Allergy filters: Some stick vacuums use a HEPA (High-Efficiency Particulate Air) filter to capture tiny particles such as dander and dust. This is definitely a feature to consider if allergies are an issue in your home.
---
19 best stick vacuums for fuss-free cleaning
Ready to farewell your ancient barrel vac? In no particular order, here are 19 of the best stick vacuums in Australia that will transform the way you clean the house.
1. Dyson V11 Outsize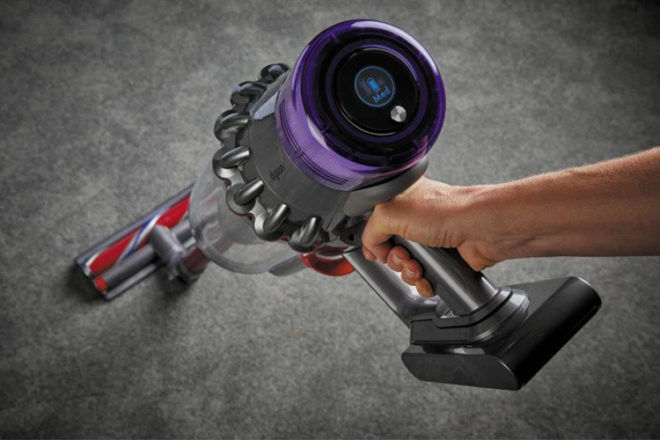 This powerhouse of a vacuum can run for an entire hour and comes with a 25% wider head than previous V11 models for more effective cleaning. The LCD display will keep you up to date on the battery capacity, while the Fluffy Cleaner Head attachment will erase the tiniest of particles on hard floors.
"We have a Dyson V7 and have always been happy with it but we just borrowed the in-laws Dyson V11 and OMG the suction was awesome!" – Rhianna H
---
2. Xiaomi Dreame V9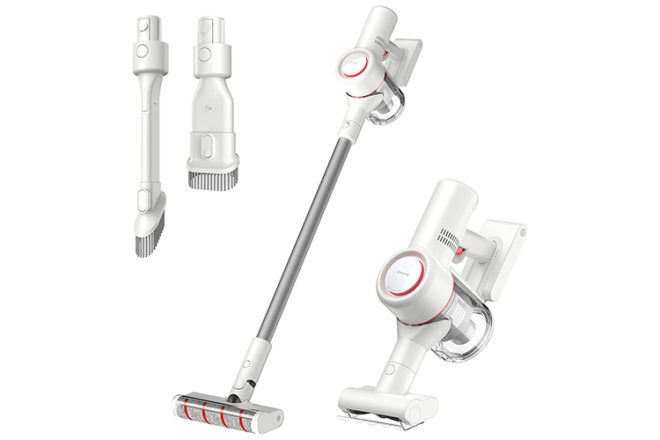 Dreaming of an allergen-free home? At just 1.5 kilograms, this is one of the lightest stick vacuums around and it has a five-stage HEPA filtration function to remove contaminants from floors and surfaces. Use it with the wand for a full clean of the house or in compact format for car and couch.
---
3. Kmart 2-in-1 Cordless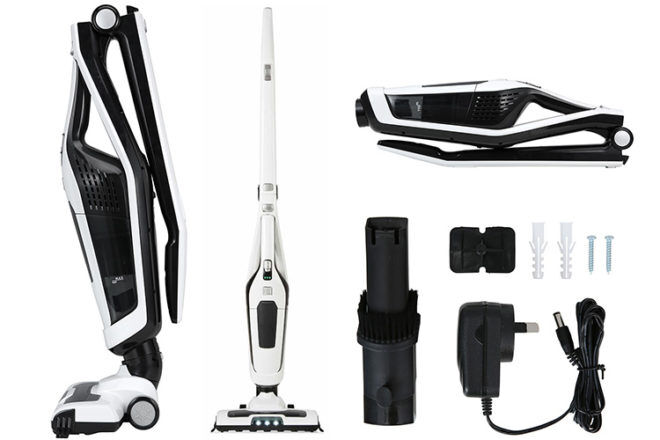 Meet the cult-favourite giving the big brands a run for their money. Features include 40 minutes of run time, a folding handle, crevice tool, and motorised brush. If your cleaning budget doesn't extend to a Dyson, this Kmart winner is well worth a look-see.
"Before I lashed out and purchased an expensive one, I got this one from Kmart. It has been amazing! I have four kids, and this makes life a whole lot easier." – Maddison H
---
4. Vax Blade Pet Pro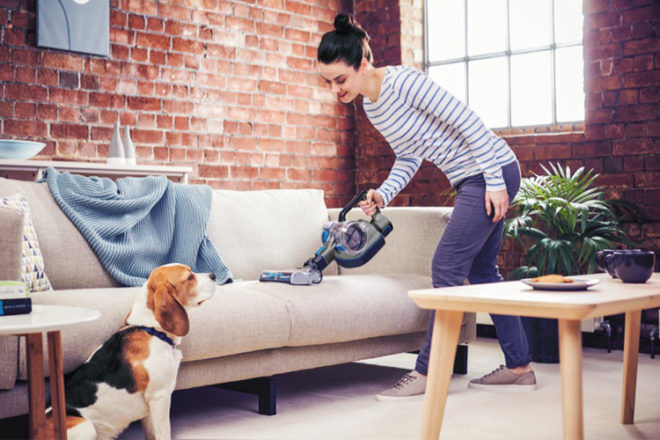 It's the answer to pets that shed…and shed! This purpose-built stick vacuum is lightweight, slim, and designed specifically for keeping pet hair under control. It boasts 45 minutes of run time and comes with a docking station and dusting brush.
"VAX blade is awesome, have tried others and still didn't have the suction that the VAX has." – Lauren B
---
5. LG CordZero A9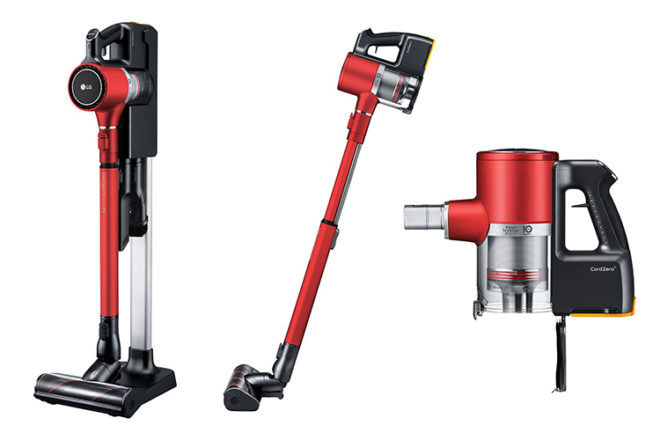 A godsend to busy families, this CordZero model has a dual power pack for up to 80 minutes of use, and unique AEROSCIENCE technology for an optimum clean. With washable filters and three modes of use, this one is totally ticking all the boxes.
"I recently bought the LG Cordzero, it has amazing suction and 2 battery packs, so I never run out of charge. Really happy with it!" – Kathleen S
---
6. Dyson V7 Motorhead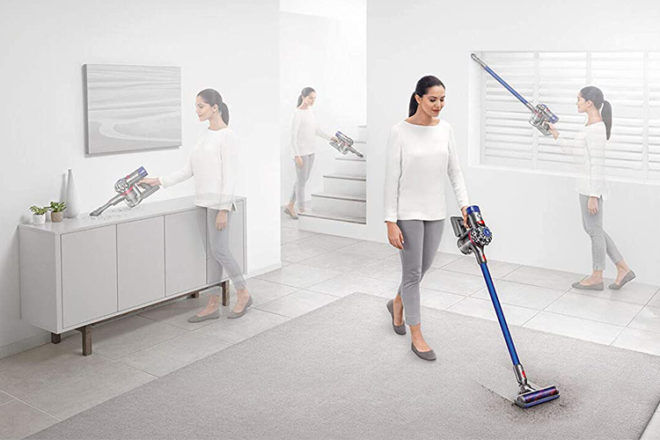 While it has the same sized waste bin as its big brother, the Dyson V8, this edition has a slightly lower running time, so it's better suited to quicker clean-ups. It comes with both a brush and crevice tool, and it can transform from a stick to a hand-held vac in seconds.
"I LOVE our Dyson V7. We have a full-size vacuum cleaner but find this is easy to whip out daily to get those things you would normally sweep with a broom into the corner (I'm sure we all have 'that corner'.)" – Kirsten N
---
7. Bissell Featherweight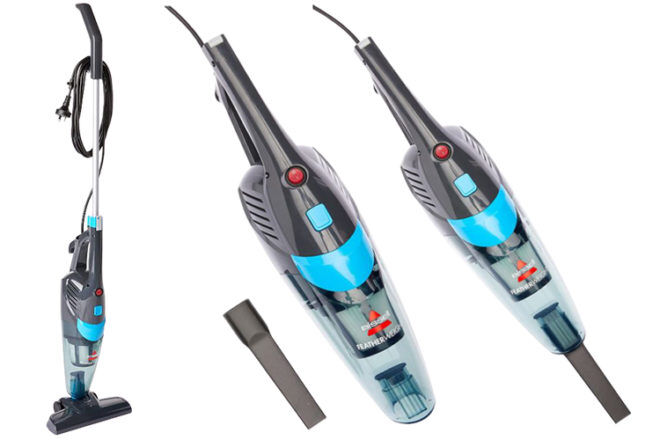 This trusty helper is compact, lightweight and tough. It converts easily to a handheld for vacuuming couches and elevated surfaces, and comes with a washable filter for ease of maintenance. This is a hands-down winner for small living spaces or quick clean-ups.
---
8. Electrolux Ergorapido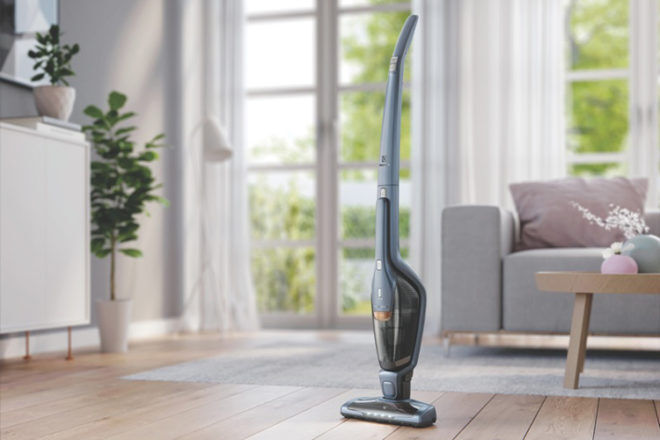 Forget stacking up the kitchen chairs to vacuum, this flexible vacuum has a nozzle that swivels up to 180 degrees to get in and around furniture and household items effectively. Features include an allergy filter, pet power nozzle, and brilliant 'BrushRollClean' technology to cut hairs and fibres before they enter the dust cup.
"I got an Electrolux Ergorapido when my bub got old enough to start leaving crumbs everywhere. I like that the heavy part is at the bottom not the top, because it makes it very light to use." – Lizzy M
---
9. Dyson V8 Animal Extra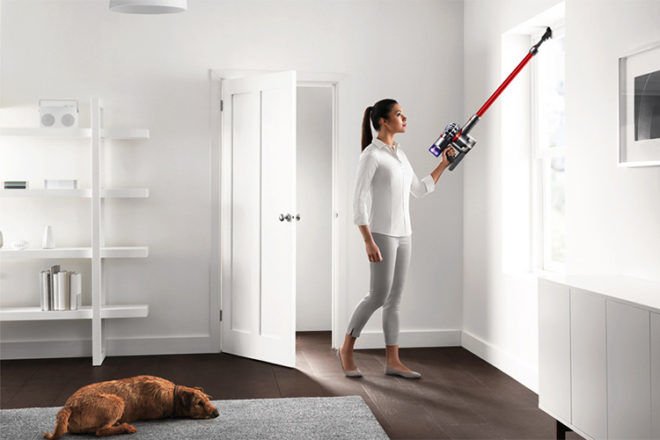 With a long-reach wand that can be angled up to 90 degrees, you'll have shutters and cornices spick and span in no time.  It has two power modes, a motorised brush bar for pet hair, and it can be docked away neatly for recharging and storage.
"Great suction, gets my whole 4 bedroom house done on normal suction and brings the rugs up like new. Easy to empty, easy to change attachments and not awkward to use…I've had multiple stick vacs and this is by far the best." – Makayla M
---
10. Samsung Jet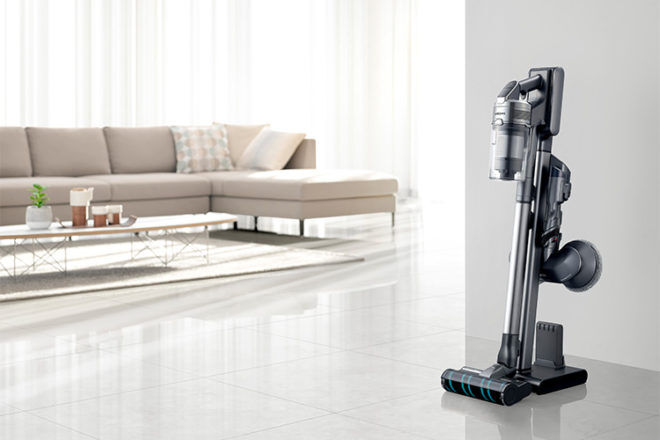 The five-layered HEPA filtration system on this sleek home helper is designed to remove 99.9% of household allergens and micro-dust particles. It has a super-flexible nozzle for getting into nooks and crannies, and it comes with a washable dust bin and free-standing charge station.
---
11. Hoover Zenith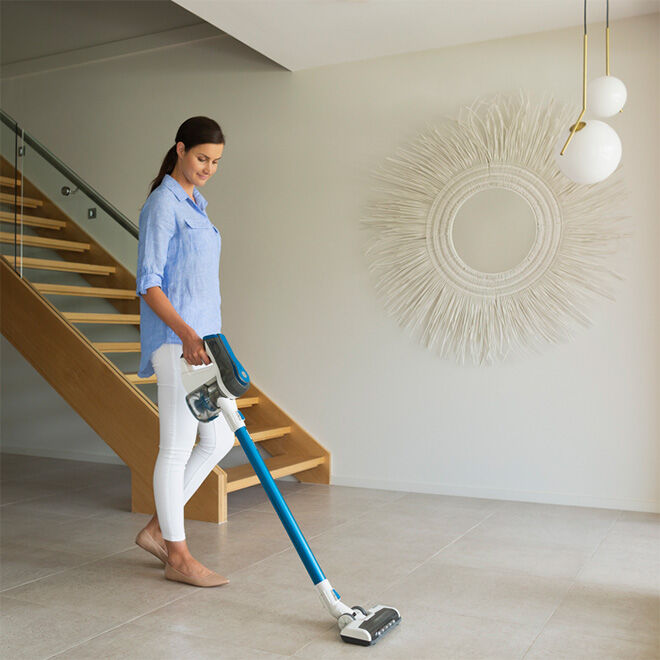 From erasing the dog hair to tackling the crumbs in the car, this mid-range handstick is going to get loads of use in and around the home. The HEPA filter offers peace of mind that allergy-causing nasties are removed from surfaces, while the flexible adapter will make cobweb clean-ups a cinch.
"I have a Hoover and love it." – Kassie S
---
12. Bosch Athlet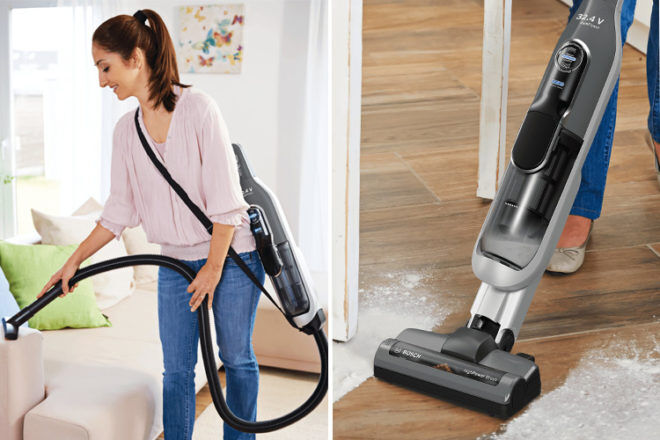 This tough stick vacuum comes packing 75 minutes of run time and integrated sensors that ensure you get great suction every time. We're dishing out bonus points for the shoulder strap attachment for hand-held cleaning – anything that saves our backs!
"Charge lasts of over an hour, super easy to use and charge, not too heavy so the toddler can help." – Mel M
---
13. Dyson V10 Animal+
With a run time of 60 minutes and a jumbo waste bin, this is the dependable family cleaner you'll wonder how you ever did without. It has three power modes, a hygienic bin-emptying system that will keep your hands off the muck, and it comes with six cleaning tools.
---
14. Black & Decker Powerseries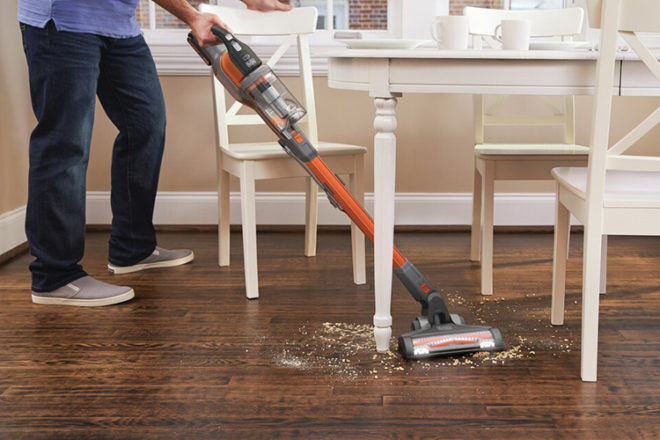 Tangled hair begone! The anti-tangle bar on this stick vacuum offers the deep clean you want without accumulating wads of hair and other fibres. It has three speed settings and an easy-clean dust bin.
"If you're on a budget the Black & Decker 4-in-1 is amazing…It has a swivel head to get around furniture, lights on the front and better yet my 3-year-old can use it." – Melissa K
---
15. Bellini Handstick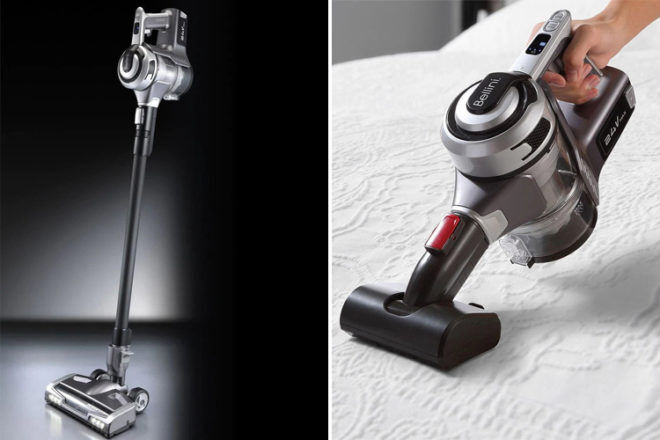 Exclusive to Target, this is another multi-use budget buy that is holding its own against big brands. It's suitable for both carpeted and hard floors, features LED displays, and it can run for up to 60 minutes continuously.
"I just bought the Bellini cordless vac from target for $199 and works just as good as my Dyson!" – Elyssa B
---
16. Tineco Pure One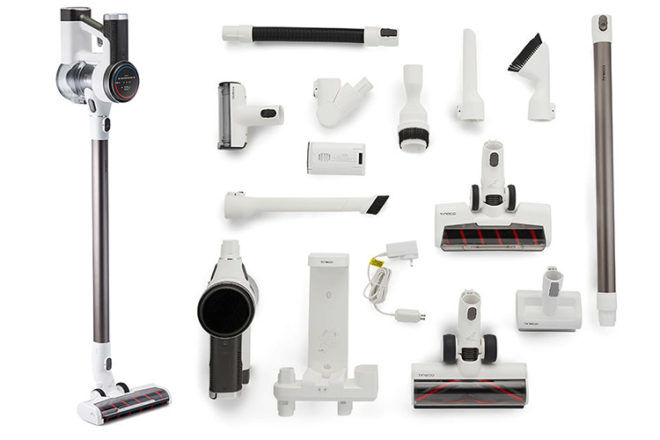 Meet the vacuum that thinks for you. Thanks to genius of iLoop Dust Sensor technology, this vacuum automatically adjusts its suction levels depending on the levels of surface dust present. Clever, right? Better still, it comes with ten accessories and can run for 80 minutes.
"I just bought a Tineco Pure One S12. It's Uber cool!" – Hannah M
---
17. Wertheim Evolution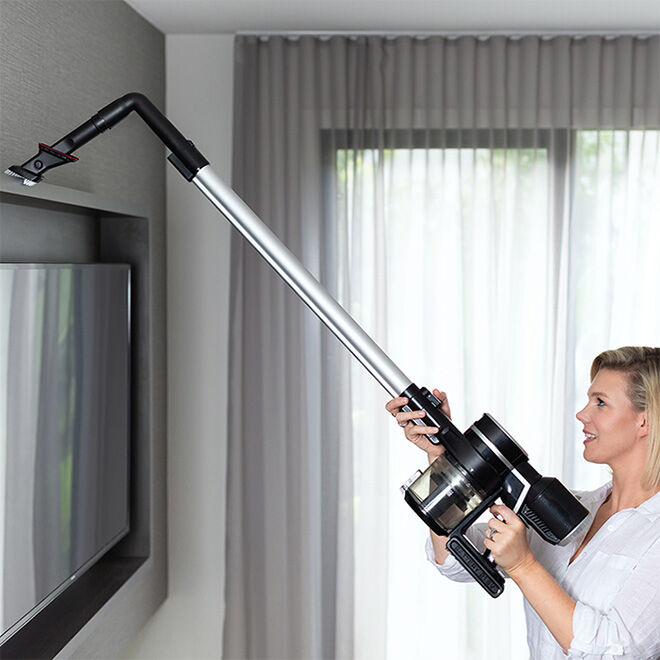 The continuous trigger function, flat-to-floor manoeuvrability and huge range of tools bundled with this vac makes it an excellent option for busy homes with pets. Two rechargeable batteries offer a total running time of 50 minutes, and the charging stand keeps everything tidy. Love it.
---
18. Kogan T10 Pro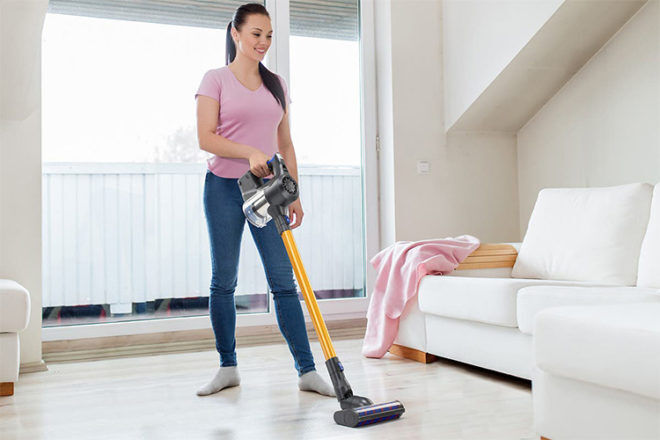 For a no-fuss vacuum that's allergy-friendly and packed with features, this Kogan number is right up there as one of the most popular. It comes with a charging dock, crevice and brush attachments, and it has as very handy boost function for tackling the worst of the mess.
---
19. Shark Rocket Cordless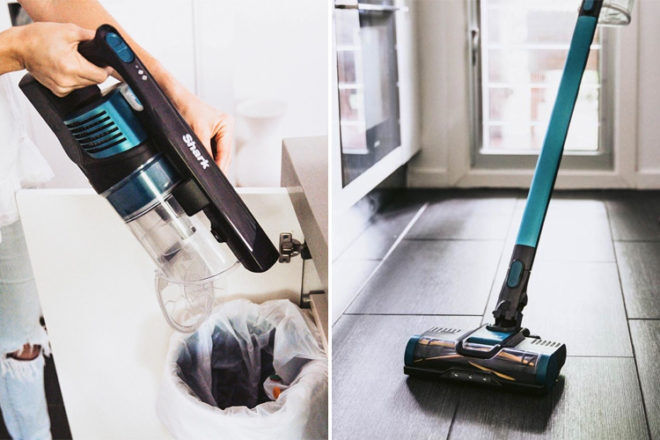 It's the vacuum that cleans…itself! The self-cleaning brush roll on this Shark removes hair and fibres as it cleans, which means you can get the vacuuming done faster without having to pause to unravel the nozzle. It comes with two attachments and uses a HEPA filter for a healthier clean.
---
Continue your search for the best stick vacuum in Australia
Looking for the best stick vacuum in Australia and still not sure if any of these are right for you? Search online by jumping into one of our closed Baby groups and ask thousands of other Australian mums what they recommend – 'What to buy' is the most talked-about topic.
Click and join your group today!