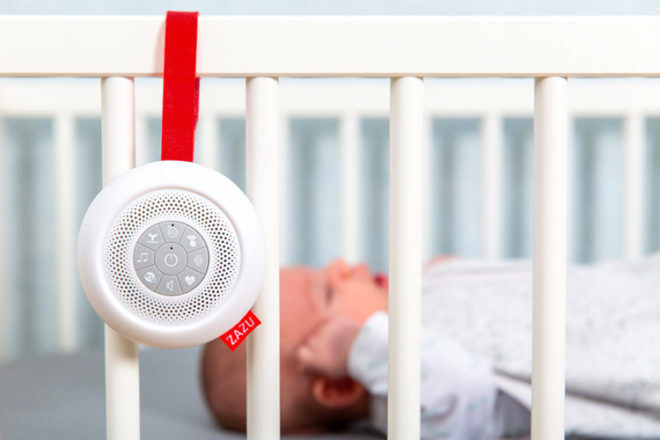 White noise machines are the genius gadgets helping bubs to drift off faster, re-settle easier and catch all the precious zeds they need.
Based on the premise that newborns are actually quite accustomed to repetitive noise from their months spent in the womb, white noise machines (and apps) emit constant sounds to help soothe and settle babies. They're also a lifesaver when it comes to drowning out sudden noises that can startle little cherubs.
10 white noise and sound machines for babies
In no particular order, here are ten sanity-saving white noise machines to help get sleep routines on track.
Skip Hop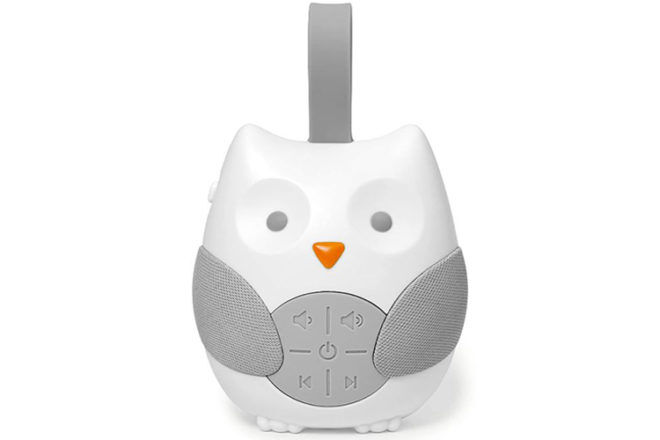 Stand it, hang it, or take it with you. This clever little helper plays two well-known lullabies and two nature sounds – each of them dreamy, relaxing and conducive to snoozing. It's compact, yet equipped with the features you'd expect in a full-sized unit, like volume control and auto shut-off for various intervals.

---
MyBaby Homededics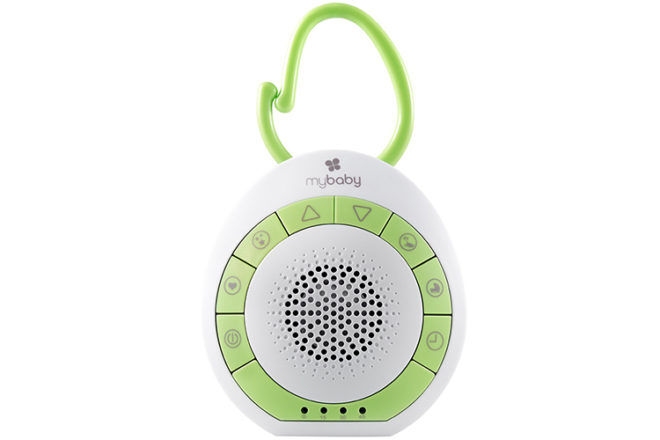 This battery-operated sleep saviour has four built-in sounds: heartbeat, white noise, lullaby and ocean. It has adjustable volume, an automatic shut-off feature, and it comes perfectly sized for handbags and pram pockets.

---
WavHello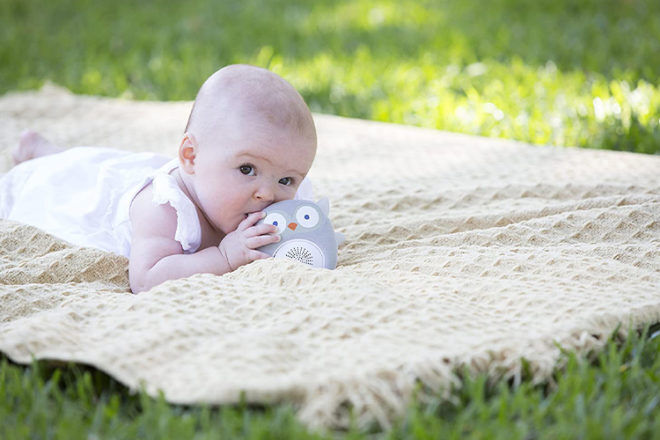 Got a teething baby on your hands? Not only are these naptime companions a source of gentle sounds to help settle babies and mask external noise, they're also chew-safe! In a choice of Bunny, Bear or Owl, each unit has Bluetooth connectivity for playing your own music and comes with a travel clip for on-the-go soothing.

---
Project Nursery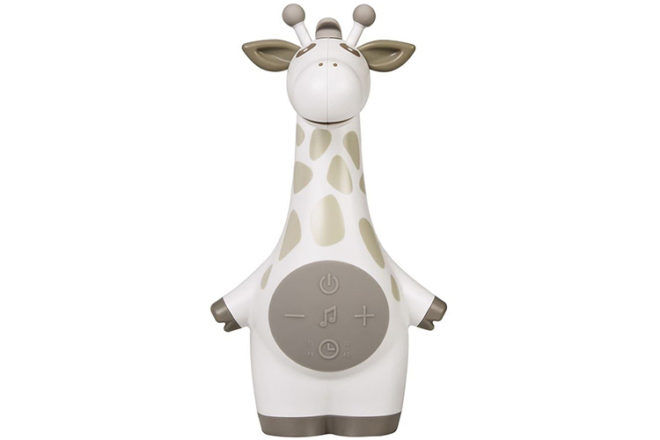 Aww! This playful sleepy-time pal is going to make an adorable addition to nurseries while providing hours of dulcet lullabies and natural tones to gently lull babes to sleep. Use it with batteries when you're on the move, or with the included AC adapter at home.

---
Zazu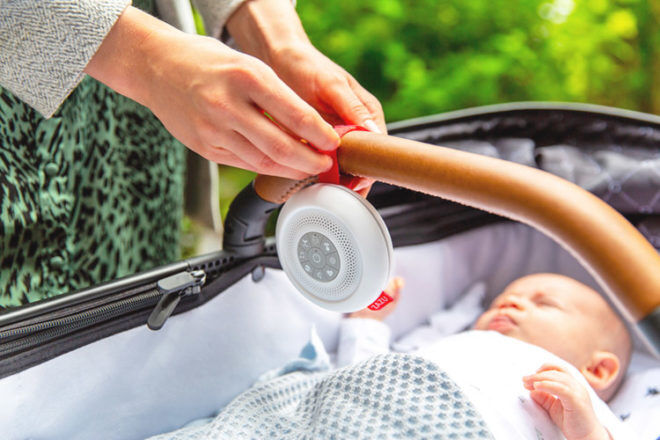 It's compact, cute and portable. This on-the-go helper runs on batteries and plays six different sounds to mimic all that constant activity heard in utero. But the best bit? With a built-in sensor, this white noise device will start playing gentle sounds as soon as baby starts to cry. Genius.

---
Dreamegg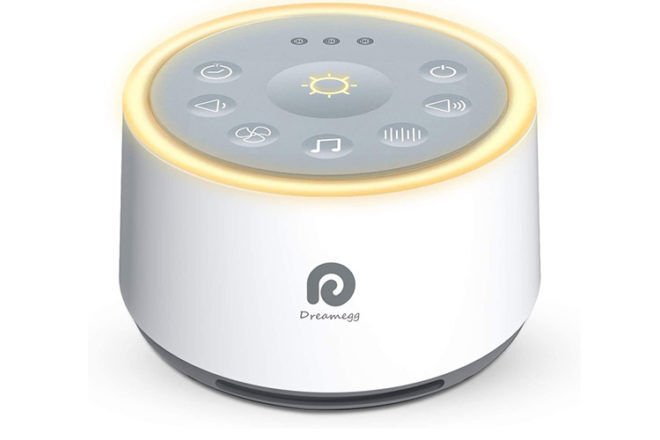 With high-quality speakers and 21 tracks — including seven different household fans — it's little surprise this smart gadget is helping people of all ages to fall asleep soundly. Conveniently, this one has a rechargeable lithium battery, so there's no need to have it plugged into the wall all night.

---
Marpac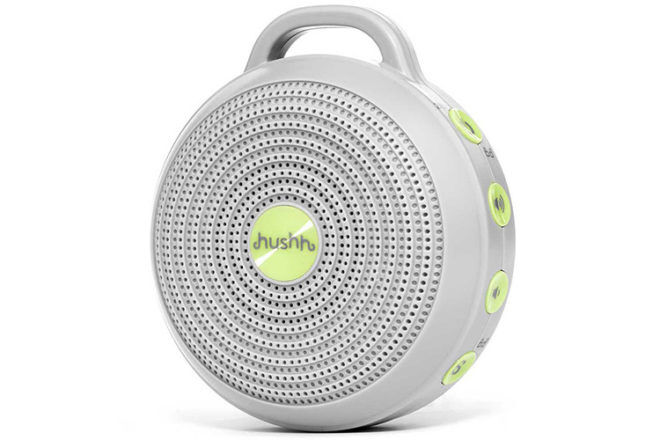 Portable and simple to use, this handy sleep soother is just the gadget to help Bub fall into a restful sleep, and stay asleep when you're on the move. It's powered by a USB cord and programmed with bright white noise, deep white noise and ocean sounds.

---
Baby Shusher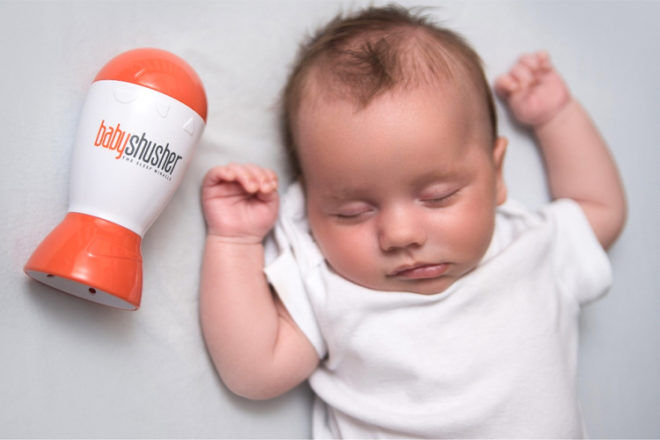 Known as 'the sleep miracle', this award-winning device uses an actual human voice to 'shush' unsettled little ones into a tranquil slumber. We're dishing out bonus points for the addition of a removable wrist strap on this device, which means you can carry, rock and cuddle Bub as the mellow sounds work their magic.

---
Sound Oasis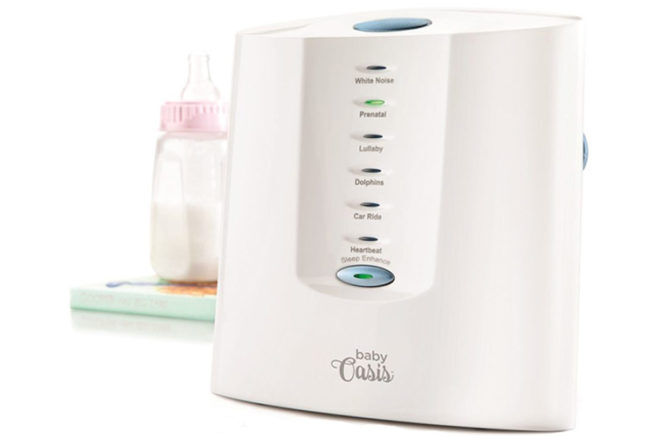 The patented sleep enhancement technology used in the making of this white noise machine means there's no looping of sounds, and tracks gently slow down, helping babes to fall into a blissful slumber sooner and catch those zeds for longer. Designed by doctors, this unit comes loaded with six different sound themes.

---
Welcare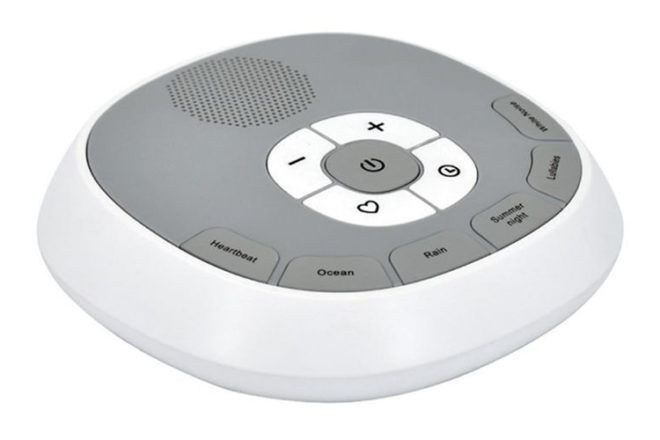 Is there a sound more familiar and comforting to newborns than Mum's heartbeat? In addition to playing white noise and lullabies for Baby, this device allows parents to record and play their very own heartbeat – and with up to 20 hours of battery life, it offers constant comfort to Baby throughout the night.

---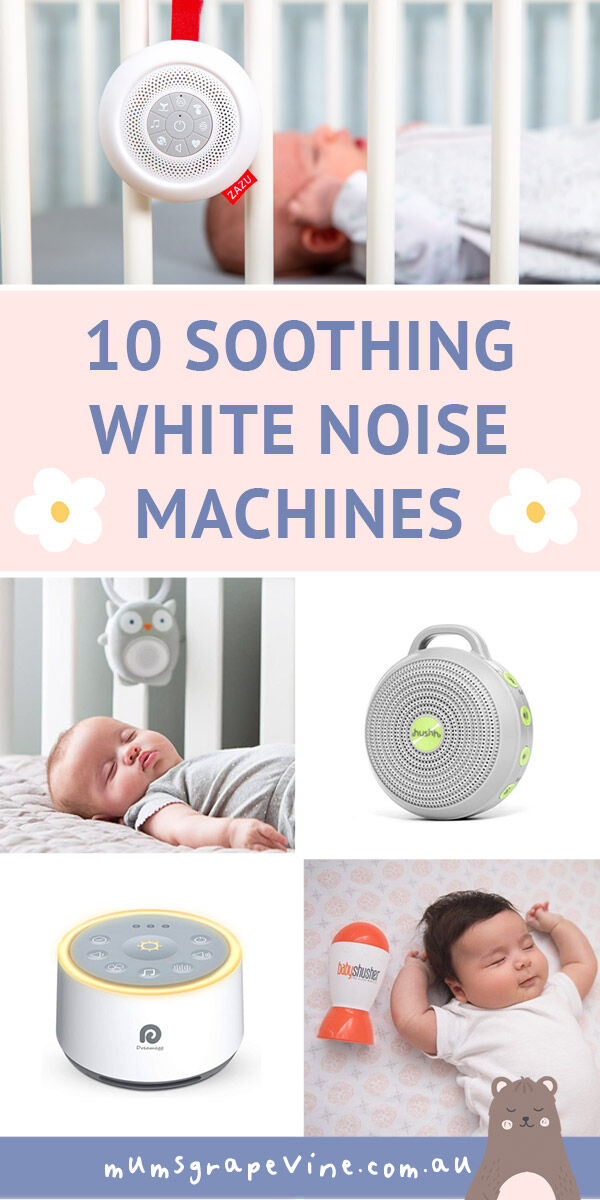 Know a portable white noise machine we should add to our list? Contact us and let us know.
Read next …
Looking for more ways to help little ones settle to sleep? We cover everything from blankets and sleeping bags to clever toddler clocks in the articles below:
Continue your search for the best white noise machine
Looking for a white noise machine and still not sure if any of these are right for you? Search online by jumping into one of our closed Baby groups and ask thousands of other Australian mums what they recommend – 'What to buy' is the most talked-about topic.
Click and join your group today!