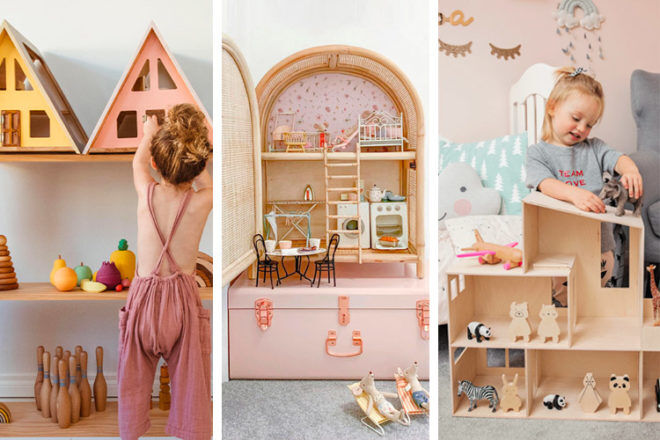 The good old wooden dolls house is still rather a big deal for kids in Australia, and if there is anything sweeter than watching growing boys and girls re-create family scenes in one, it's knowing that they are learning so much about the world as they do.
And while the old-world styles of dolls houses that have been famously facilitating pretend play for centuries are still a big hit today, contemporary playhouses are bringing new levels of fun to the classic toy.
Whether you're after a cool rattan beach shack, a wall-mountable home or a castle fit for a queen, there's a dolls house out there to suit every little personality and every space.
19 wooden dolls houses for pretend play
To help you find the perfect backdrop for years of imaginary play, we've gathered up 20 divine dolls houses that are perfect for little boys and girls (and you'll be totally excused for wanting to play with them yourself!).
Here are 19 unique dolls houses for kids:
Pretty in Pine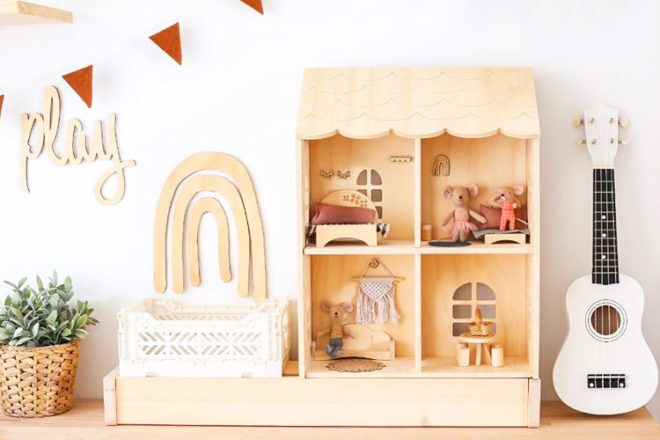 There's so much raw, natural goodness to appreciate here – we'd happily stare at it for days! Handcrafted right here in Australia from Queensland timber, the doll house features four equal-sized rooms for hours of creative play. It can be purchased with or without matching furniture.
---
Tiny Harlow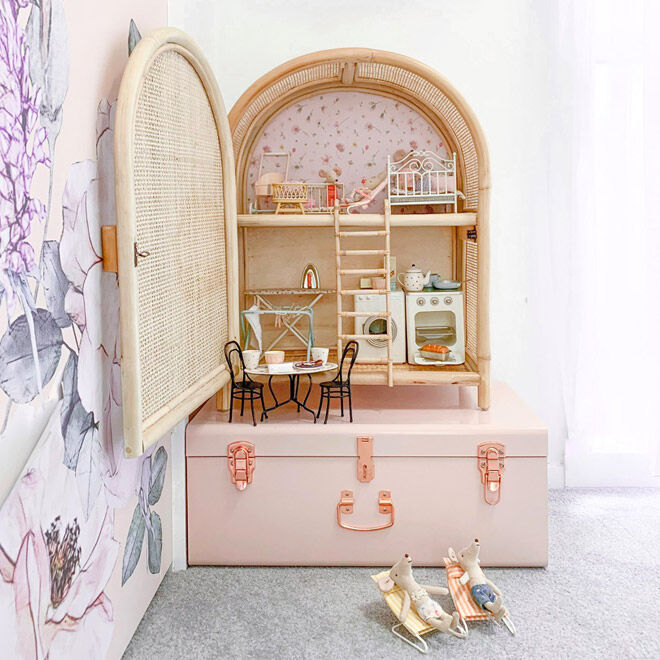 Sure, it looks like a little storage cupboard, but inside is a whole world of teeny creatures and goings-on. It's impossible not to fall in love with this stunner – the use of wicker brings warmth and texture to rooms, and the two levels of play provide kids with hours of entertainment.
---
Plan Toys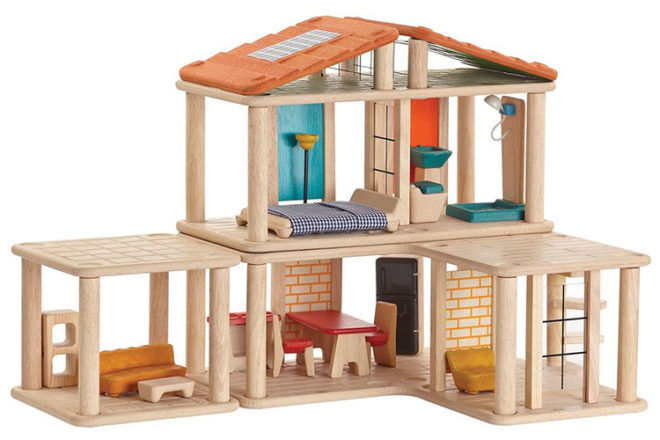 Got little architects in your midst? With three sections that can be arranged in ten different ways, this house couldn't be more perfect for minis with a passion for design. There are 28 pieces in the set, including furniture, moveable walls, and solar panels.
---
Ferm Living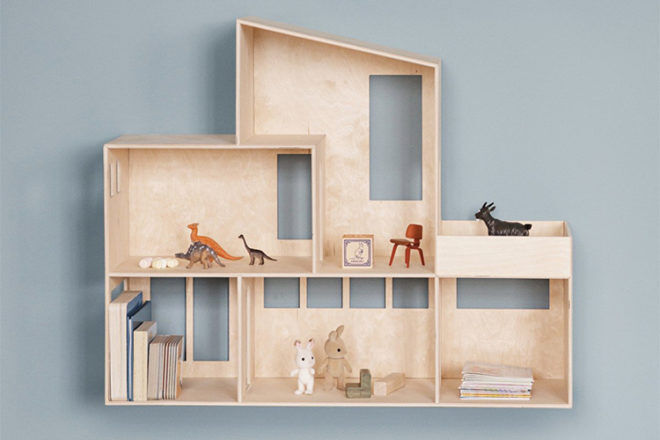 This contemporary Scandinavian dolls house is like a blank canvas, ready to be made completely unique with your child's choice of decorations, accessories and tiny friends. Made entirely of plywood, it comes fully assembled.
---
Such Great Heights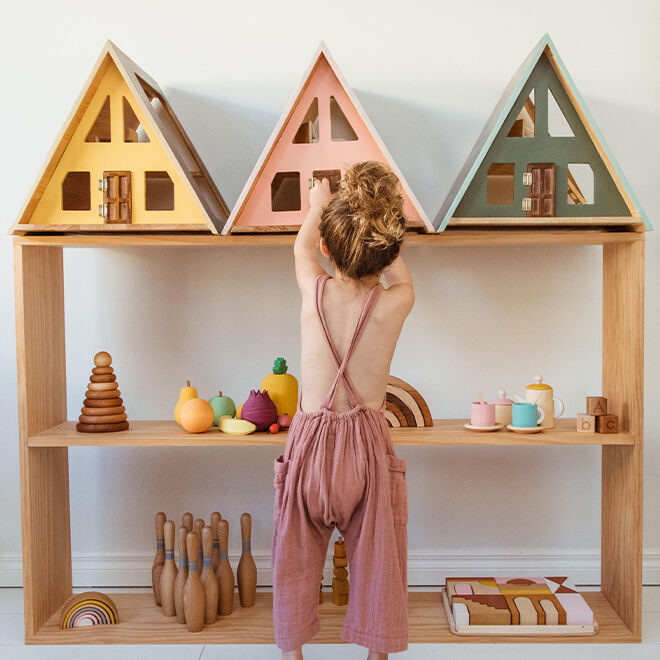 Designed in Byron Bay, this iconic A-frame dolls house is one of the coolest in Australia. It has a teeny-tiny door, oversized windows, and two levels of play. You can grab this one in a number of shades, including sage, peach, sunshine and natural pine. Furniture is sold separately.
---
Q Toys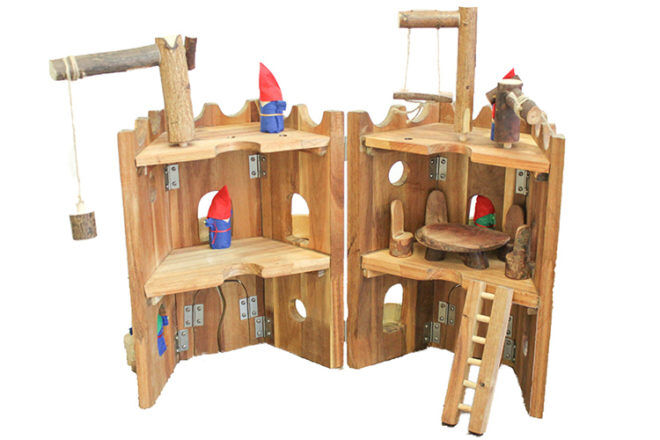 Lychee tree and acacia wood have been used in the making of this magnificent medieval dolls house, and with plenty of interactive, rustic elements, it's right up there as one of our favourites in Australia. There are 23 pieces including a round table for the knightly gnomes.
---
Olli Ella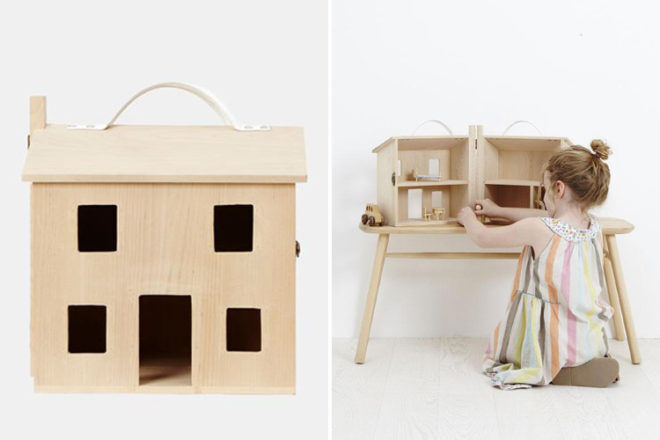 With a sturdy built-in handle and open-up design, this ridiculously sweet dolls house is perfect for boys or girls and it's ready to take here, there and everywhere. It is crafted from FSC-certified birch and features vegan handles and miniature latches.
---
Djeco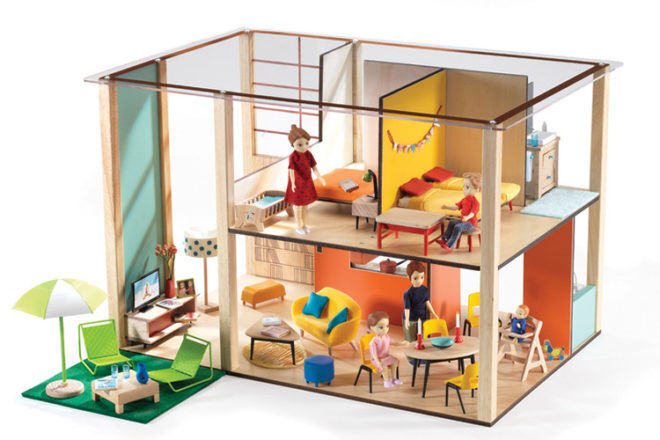 With a little bit of luxe and a whole lot of wow, this is possibly the most impressive contemporary dolls house around. Soaring voids give the feeling of space, and open-plan living means kids can set up rooms however they like. It's an A+ from us.
---
Maileg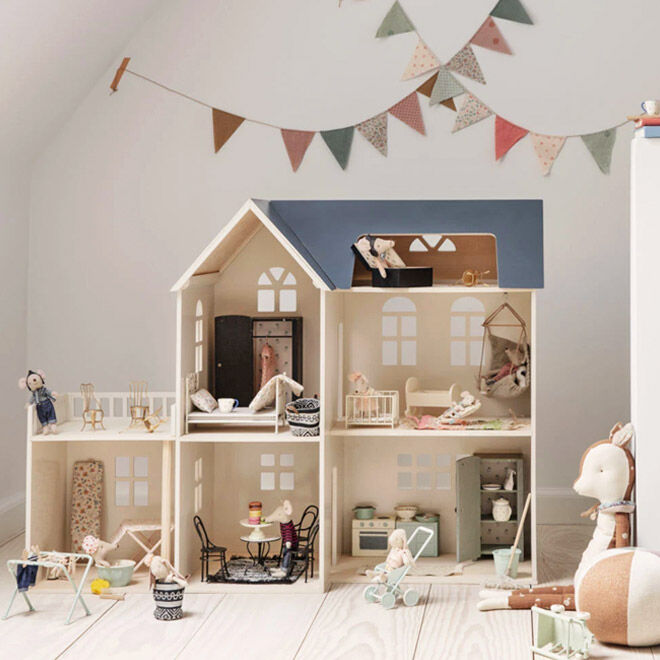 This stunning wooden house provides the perfect backdrop for years of pretend play. It has five play zones and can be paired with famous Maileg toys for a truly ahh-mazing set. Can we just pause to appreciate the cuteness of the loft for a moment?
---
Hape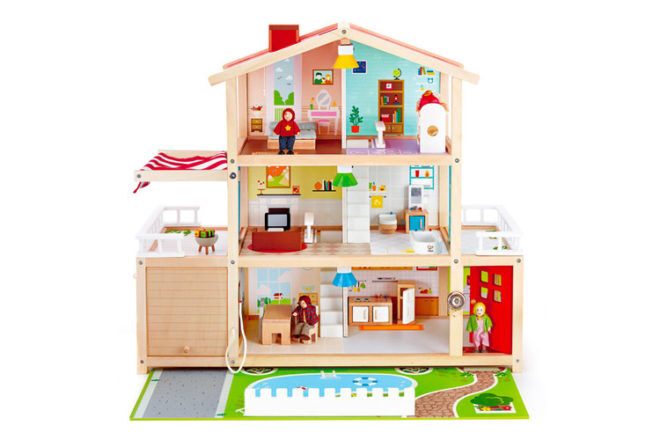 Two patios, modern kitchen, garden and a pool – this is the ultimate contemporary family pad. With fab pops of colour and 28 pieces (including furnishings), it's going to keep the kids engrossed all day long.
---
Hip Kids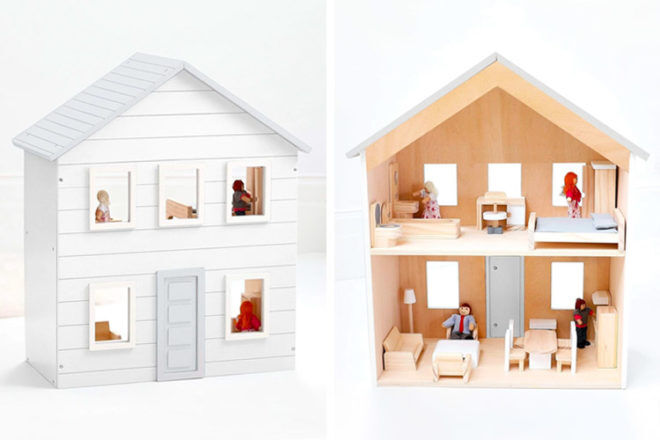 With beach-house vibes, this modern weatherboard-style abode is as charming as it is functional. It comes as a complete playset, with furniture and a family of adorable wooden dolls. Personalise it with your child's name for the ultimate gift.
---
Le Toy Van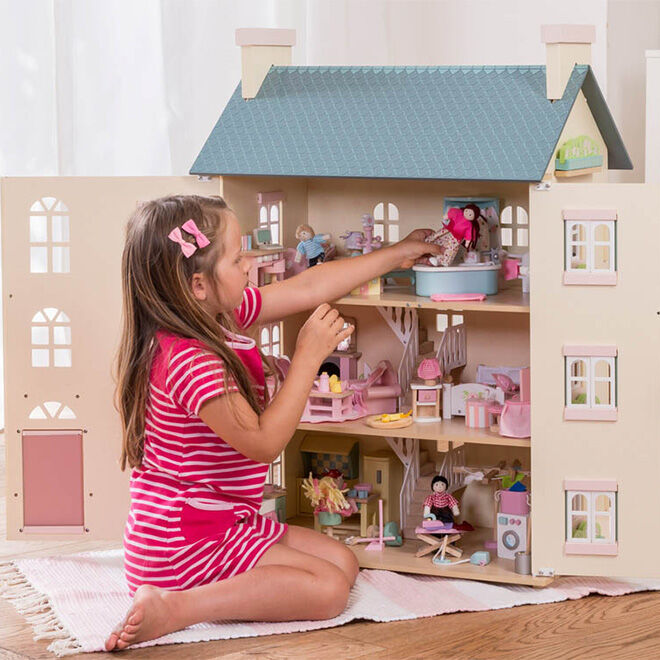 At 92 centimetres in height, this four-storey dolls house is as tall as many tots! It has loads of open-up windows for natural light and a fab design that enables 360-degrees of play.
---
Goki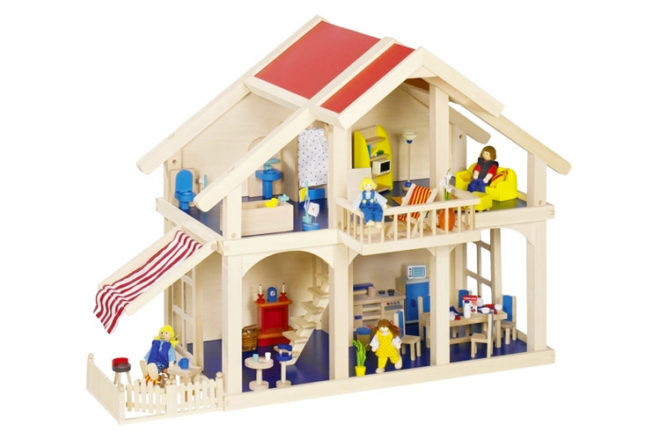 With a completely open-plan layout, the imagination is the limit with how kids can use the spaces of this one. We adore the tiny patio area with red awning – alfresco lunch, perhaps?
---
Lottie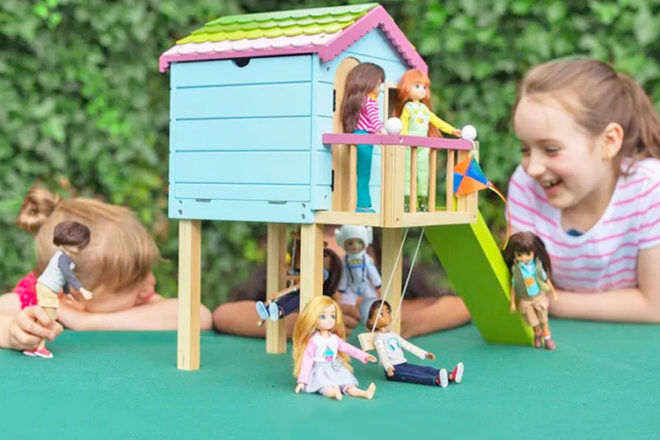 It's impossible not to get lost in the outdoorsy charm of this wooden treehouse; it's the perfect choice for kids who love to climb, swing and slide whenever the chance arises. Add this one to an existing doll house, or play with it on its own. Either way, it's a winner in our book.
---
Drewart
Handcrafted in Europe, Drewart toys ooze old-world magic. This house has open-up doors, two play levels and plenty of tiny windows for letting in natural light. Matching accessories (including a catapult!) are available separately.
---
IKEA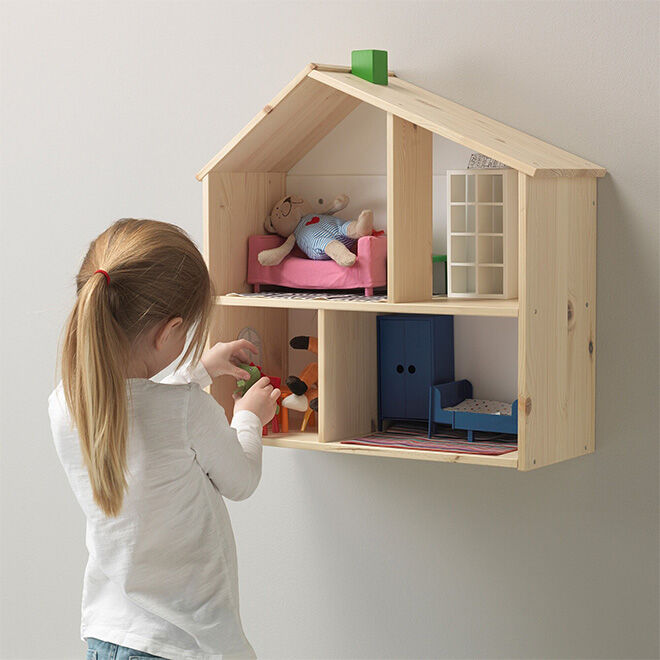 In true IKEA style, this dolls house is not only fun but versatile. Use it on the floor as a dolls house in the younger years, and later, wall mount it for stand-up play or extra kiddie storage. It's made entirely of pine and looks fabulous with the rest of the FLISAT range.
---
Verneuer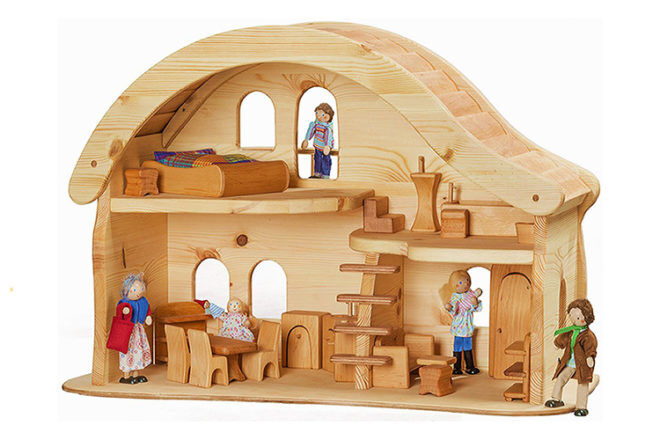 German-made from exquisite materials, this cosy playhouse celebrates the curved lines and round shapes found in nature. With five zones, including a balcony at the rear of the dolls house, it's one that multiple boys and girls can enjoy at once.
---
Poppy's Little Treasures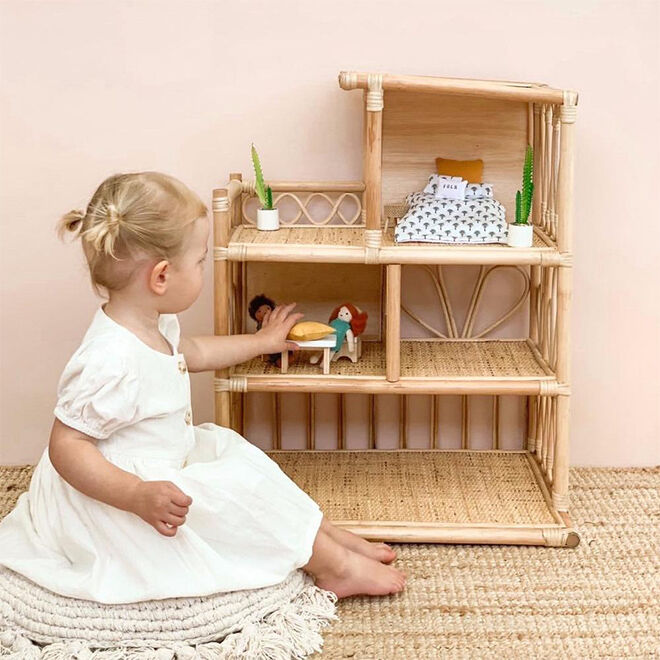 This multi-storey rattan dolls house is lovingly handmade to order, so each and every unit is completely unique. With five spacious living zones, including an outdoor terrace, kids have the space to play out the most elaborate of seaside narratives with their favourite toys. Love it!
---
Know a brand of children's swimmers we should add to our list? Contact us and let us know.
Know a brand we should add to our list? Contact us and let us know.
Find more fun gear for kids …
Looking for more timeless toys? We've rounded up a few of our favourites in the articles below: