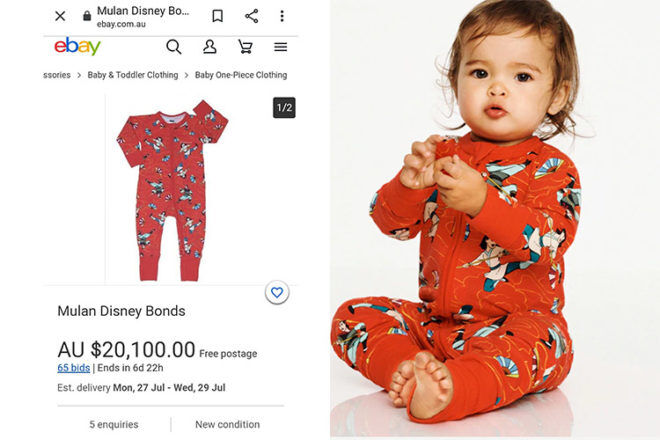 How much would you pay for a Bonds Wondersuit? Apparently, some mums are happy to pay over twenty grand for a pair of just-released, limited edition Disney Mulan Wondersuits. For real.
Bonds has just dropped its latest Disney Wondersuit collection, featuring Mulan – an animated film released in 1998. The first drop is just for members, who received an email linking to the pre-sale of the Wondersuits, sleep set and hipster dress.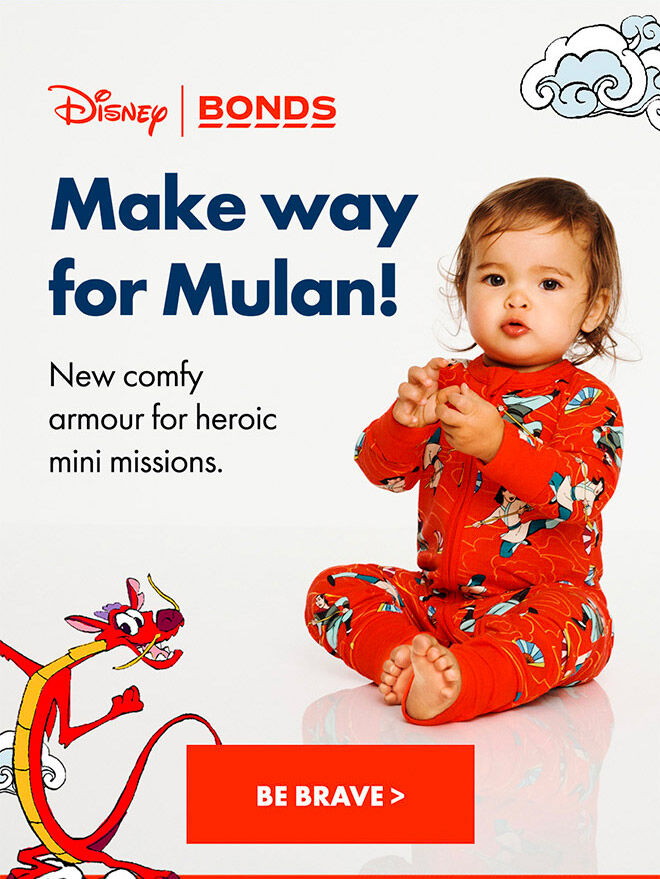 According to mums in the Mum's Grapevine Pregnancy & Baby Groups, the items sold out within minutes, and there were fears they would soon appear for re-sale. Mum's Grapevine did a quick search on eBay and discovered a pair of Bonds Mulan Wondersuits in size 000 currently at $20,200 with 65 bids. Yep, you're not seeing things. And there's still more than six days to go on the auction.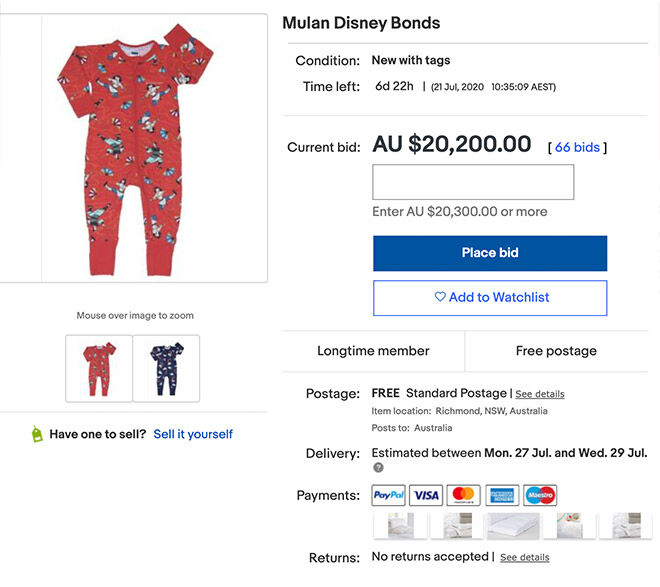 Another Bonds Disney Mulan Wondersuit in size 00 is currently at just over $300. And this isn't the first time that popular Bonds collabs have fetched a pretty penny on eBay – Bluey Wondersuits were resold for hundreds of dollars.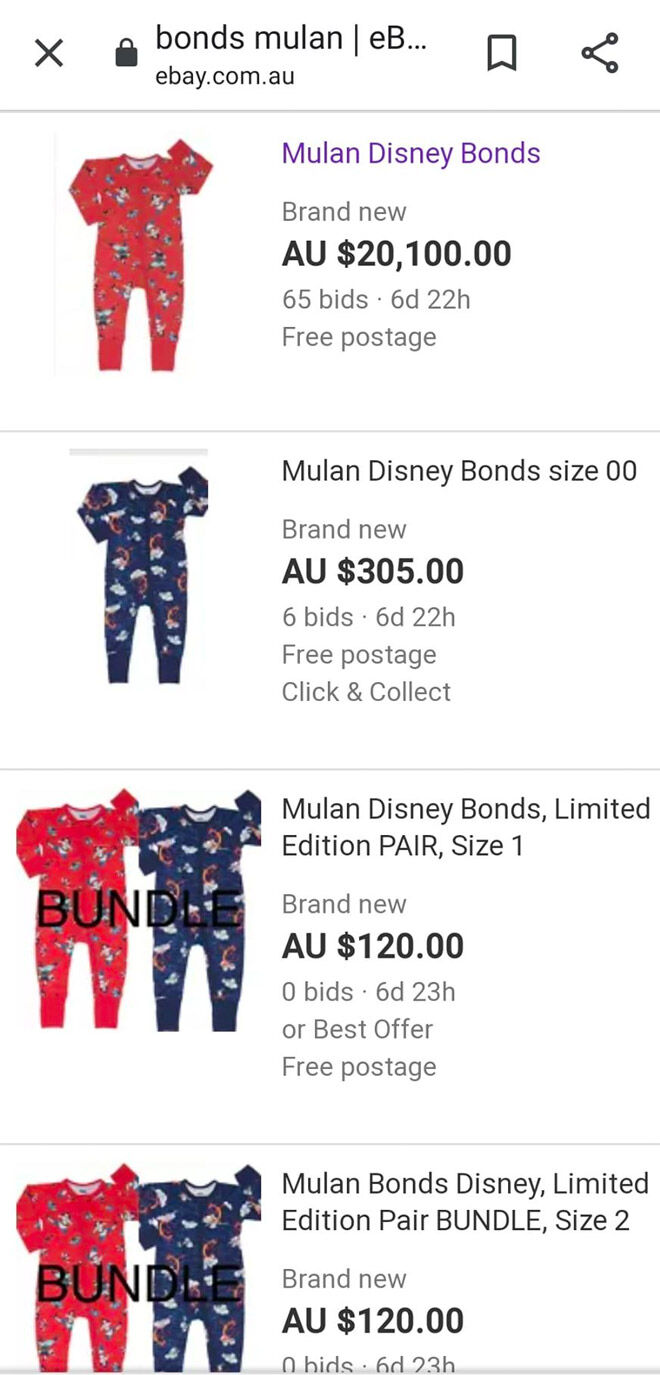 Bonds has been releasing its Disney range over the past few weeks, which has included The Little Mermaid and The Lion King.
---
Join our Pregnancy & Baby Groups
Be the first to know about recalls, alerts and baby-related news – nothing gets past the mums and mums-to-be in our Facebook groups! Join one of the closed Mum's Grapevine due date or baby Facebook groups for non-judgemental support from other mums with babies born around the same time as you.
Click below and join your group today – don't miss out!