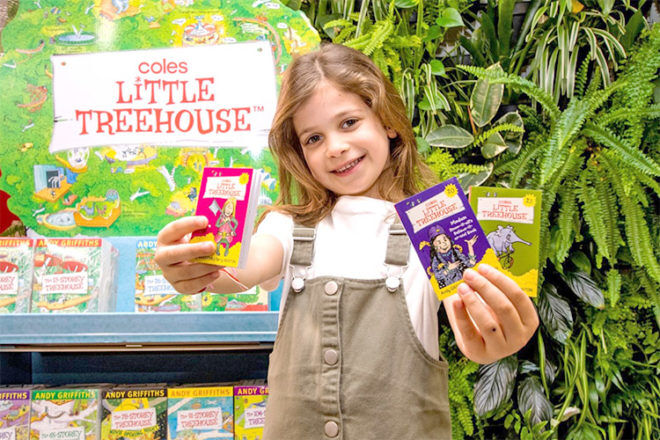 Hold onto your shopping trolley, Coles is releasing its latest mini collectible range this week, ditching plastic minis for tiny books.
Coles has joined forces with uber-popular Aussie author Andy Griffiths and illustrator Terry Denton to release 24 pocket-sized books inspired by the award winning Treehouse series. The books are based on the characters from the series, which is Australia's most popular kids' book series of the past decade.
Coles mini books collectibles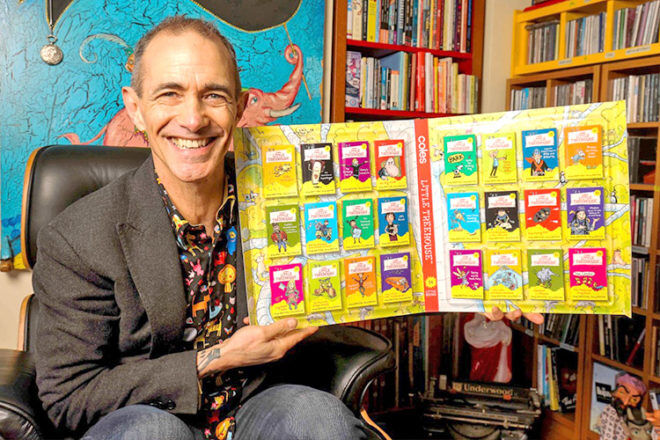 From this Wednesday, July 29, you'll be able to collect a free Coles Little Treehouse book with every $30 spent in one transaction at Coles, both in store and online.
Coles says this latest collectible series is aimed at encouraging a lifelong love of books for little readers, as they explore the continually expanding treehouse with new titles including Jill's Little Big Book of Animals, Madam Know-it-all's Believe-it-or-not Book, Vegetable Patty and Elephant on a Bicycle.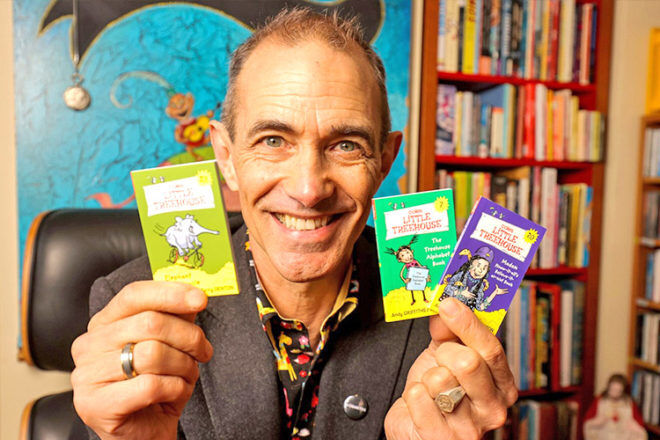 Author Andy Griffiths says he and illustrator Terry Denton are excited to share their stories with Coles customers.
"We have always been committed to creating books that capture the hearts, minds and funny bones of children in order to foster a life-long love of reading," Andy said.
"This partnership with Coles means children across the country will be able to collect a miniature library of books aimed specifically at encouraging them to read. It's an unprecedented literacy initiative and we're delighted to be working with Coles to deliver such a significant and tangible benefit to the kids of Australia.
"Sharing books as a family is not only a profoundly pleasurable experience, it's also a powerful introduction to the wonder of books. One of the features that we are most proud of with the Treehouse Series — apart from the fact that they appeal equally to both boys and girls — is that they are capable of being enjoyed by the whole family."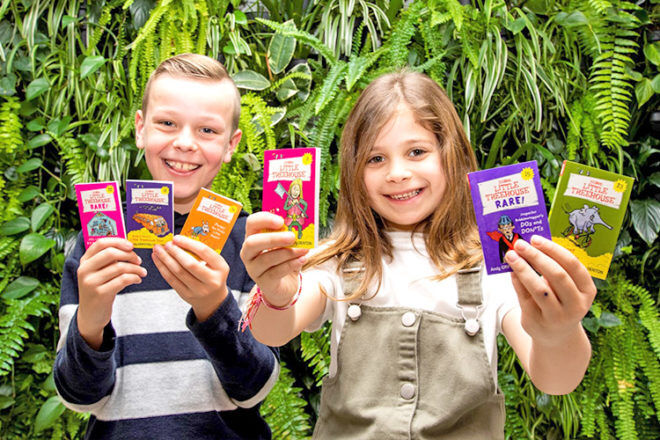 Every Coles Little Treehouse book includes pages of activities and jokes, and the paper and packaging is produced using FSC responsibly sourced materials and can be recycled.
Collector's Cases will also be available for $5 each as well as copies of the original Treehouse Series from $4 to $8 each at all Coles supermarkets.
Read next …
Want to encourage a love for reading in your little book worm? Check out these articles next: