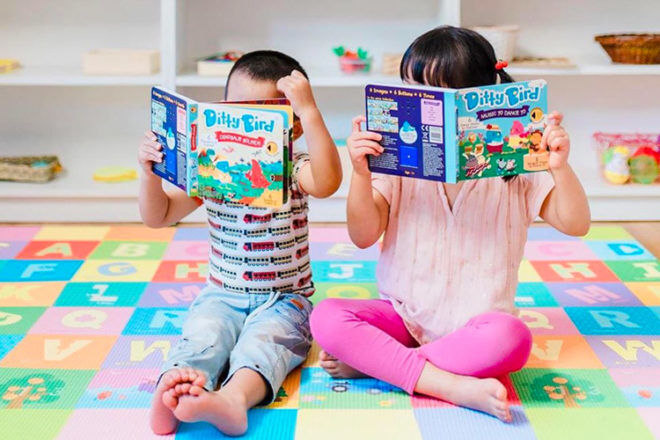 There's nothing like a story to ignite the imaginations of little ones before being tucked into bed for the night. And when the stories are paired with sweet music and melodies, even better.
Ditty Bird is a range of interactive musical board books for budding bookworms as young as six months of age. Designed to help kids strengthen their language and literacy skills through playful learning, these award-winning books feature sound dots on every page for inquisitive fingers to find and touch.
Ditty Bird Review: music, melodies and so much more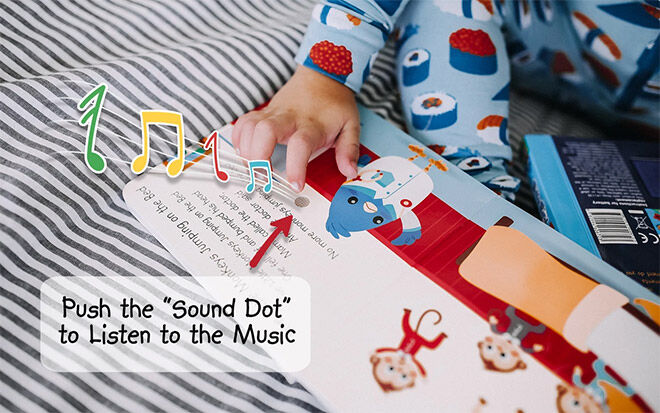 A great introduction to singing along, each title from the Ditty Bird range has six sounds to listen to. As eager readers go exploring from page to page, there are six things for them to discover along the way. Dinosaurs, dances, animals and instruments – there's an engaging tale for every youngster to dive into.
The latest releases from the Ditty Bird range tick all the boxes for reading-time fun. Join Ditty on an action-packed adventure as he journeys through the outback and into big cities, exploring the sounds of Australia.
Discover the Sounds of Australia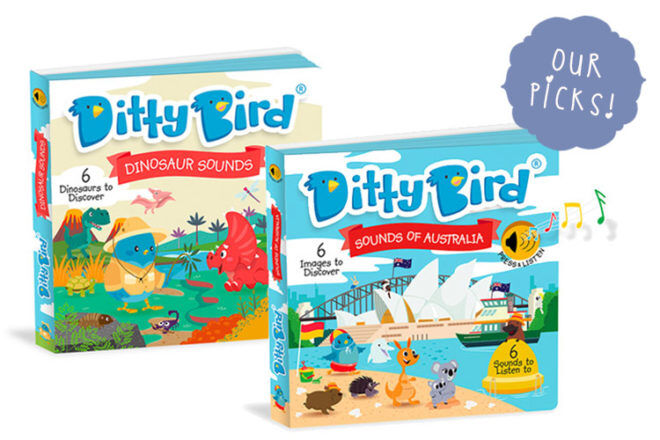 'Sounds of Australia' is a story filled to the brim with Aussie character and charm – a great gift for friends overseas with their own little Joey on the way. They'll learn 'Kookaburra', 'Kangaroo, Skippy-roo' and many more Aussie anthems as they work their way through the pages.
There's also 'Dinosaur Sounds' for budding palaeontologists, 'Music to Dance To' for toe-tapping tots and 'Action Songs' to help them learn the moves to classics like Simon Says and Dingle Dangle Scarecrow.
A joy for parents and children alike, Ditty Bird is more than a range of books for babies and toddlers to play with. Each book has been specifically put together to stimulate their senses and aid fine motor skills in a truly unique way.
The picture-perfect illustrations and loveable blue songbird are just the cherries on top.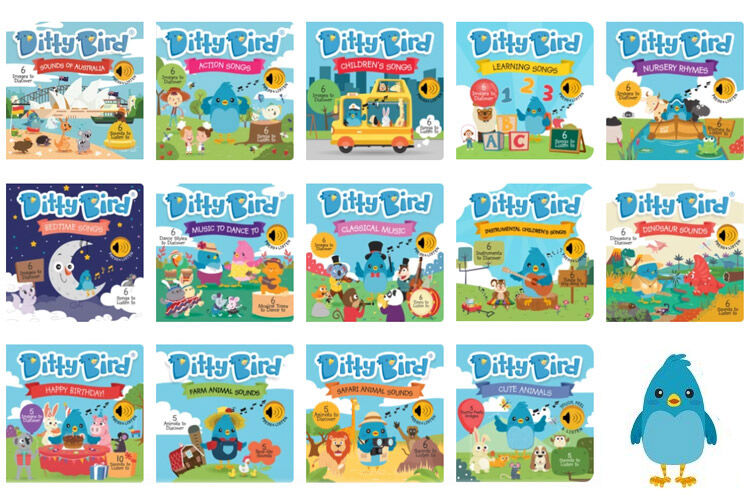 There are 14 fabulous books in the Ditty Bird range, creating an engaging and stimulating collection your baby will love. Start collecting today at independent toy, gift, and book stores throughout Australia, as well as online stores, including Amazon.
---
This review of the Ditty Bird range of musical board books was sponsored.