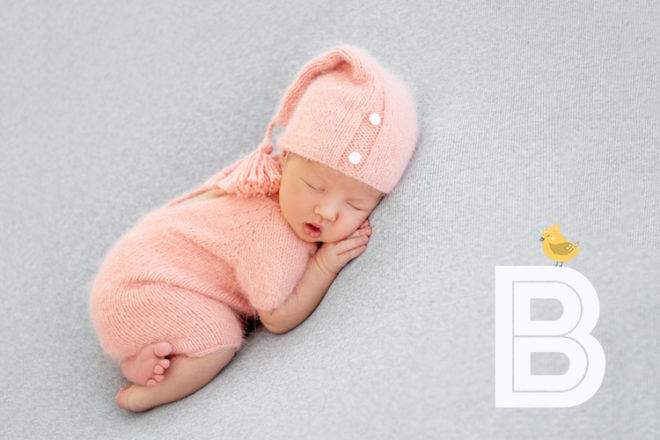 In our quest through the alphabet to find the perfect name, we haven't had to travel far – the second letter was brought a bevvy of beautiful options for your little girl.
To help you name your baby, and to narrow down our search for the most exquisite names beginning with B, we asked the huge online Mum's Grapevine community to share their favourite girl names that start with B.
There's classics a-plenty with a vintage vibe like Beatrice, Blanche, Bianca, Beth, Betsy and Bernadette.
And then there's modern and uber-cool options like: Bijou, Billey, Blaire, Bridie and Beah which might be more your thing.
For parents who really want their daughter to stand out, and don't mind confirming the pronunciation now and then, the letter B has some seriously unique names such as Beulah, Ribianna and Blysse.
Celebrities have also given B the stamp of approval with Rachel Bilson and Hayden Christensen's Disney-inspired Briar-Rose, Queen B Beyonce's daughter Blue Ivy which doubles as a colour name of course.
Whether you're looking for something with old-school charm or to raise an eyebrow (Bionca anyone?) we've got 272 options to suit all tastes. Let's dive in:
Babbett
Babe
Babette
Babita
Babs
Bader
Baila
Bailee
Baja
Bali
Ballona
Bambi
Banita
Barbel
Barbie
Barbra
Barinda
Barri
Barta
Bartha
Basha
Basille
Basima
Bastia
Bailee
Brownwen
Brandi
Breeta
Bexley
Batilda
Batista
Battina
Batya
Bauby
Bayda
Bayla
Bea
Beah
Beatrica
Beatrice
Beatris
Beau
Bebe
Bec
Beckah
Becky
Beatrice
Beatrix
Beeja
Begonia
Beige
Beki
Bel
Beliarosa
Belinda
Belisse
Belita
Bella
Belladonna
Bellanca
Bellette
Bellina
Bellissa
Bellita
Belva
Bena
Benadette
Benetta
Benicia
Benita
Benjamina
Benni
Benoite
Bente
Bentleigh
Berdie
Beret
Berna
Bernadett
Bernadina
Bernadotte
Bernetta
Bernice
Bernina
Bernise
Bernita
Berri
Berti
Bertina
Bertrice
Beryle
Beryn
Bess
Bessie
Beta
Beth
Betha
Bethanee
Bethanne
Bethie
Betia
Betiana
Betsy
Bette
Bettina
Bettine
Beulah
Buny
Belen
Bridgette
Brisa
Beckett
Bodhi
Braylynn
Brighton
Bonne
Bosede
Brione
Brendolyn
Beyla
Beverley
Broda
Banks
Barra
Becca
Bardot
Bariah
Batul
Behati
Benthe
Blaine
Blaze
Bleu
Boheme
Brio
Bríet
Bevany
Bevlyn
Bevvy
Beyonce
Bianca
Bibi
Bibianna
Bibyana
Biddy
Bidella
Biffy
Bijou
Bilee
Biljana
Billey
Billie-Jean
Billina
Bina
Bindi
Binny
Bionca
Bionda
Birdie
Birgitta
Birta
Bitta
Bizzy
Blaire
Blaise
Blake
Blanca
Blanche
Blanka
Blayre
Blessing
Blinny
Blondie
Blossom
Bluebell
Blysse
Blythe
Bobbie-Jo
Bonita
Bonnebell
Bonnie
Bora
Blue
Bowie
Bradi
Bradyn
Braelyn
Brandise
Brandy
Breana
Breanna
Breanne
Bree
Breehan
Breelyn
Breezy
Breiann
Breila
Breina
Brenda
Brendette
Brendie
Brenna
Breona
Brettany
Brettnie
Bria
Brianna
Briar
Bridee
Bridgot
Bridie
Brielle
Brienne
Brietta
Bright
Brigid
Brinley
Brinkley
Briona
Briony
Bristyl
Britania
Britany
Brittina
Bronnie
Bronte
Bronwyn
Brookanne
Brooke
Brownyn
Brya
Bryana
Bryce
Brystol
Buffy
Bula
Bunny
Byna
Brynn
Bliss
Blessing
Bobbi
Briar-Rose
Brooklynn
Bevvie
Bryton
Brunelle
Britta
Bright
Bader
Bluma
Bennie
Belkis
Bridges
Bathsheba
Braide
Boo
Bia
Bua
Brynhilda
Bay
Baylee-Rose
Bean
Beauty
Berry
Betoni
Bexley
Bjork
Brie
Bex
Bristol
---
Head over to our social page, and take a look at our original post, there are over 500 comments.
---

---
Read next …
Looking for more baby name inspiration? Make your way through our alphabet of baby names:
Expecting a baby?
Join one of the closed Mum's Grapevine pregnancy Facebook groups for non-judgemental support from other mums due at the same time as you.
Click below and join your group today.