Planning a whimsical unicorn-themed birthday party calls for an enchanting unicorn cake that's both sweet and a show stopper. The possibilities are almost endless when it comes to capturing all the charm of these magical creatures into magical morsels of deliciousness.
From decorating store-bought cakes with crafted horns and winking eyes, to towering rainbow-covered professional unicorn cakes with impossibly cute fondant toppers, unicorn cakes come in all shapes and sizes. They can be stunningly simple or elegantly extravagant, but they're all just a little bit magical.
Here are 26 magical unicorn cakes.
26 best unicorn cakes
From muted pastel buttercream delights to bright and bold rainbow creations, here are the unicorn cakes that have every little boy and girl in a flutter.
Pretty in pastel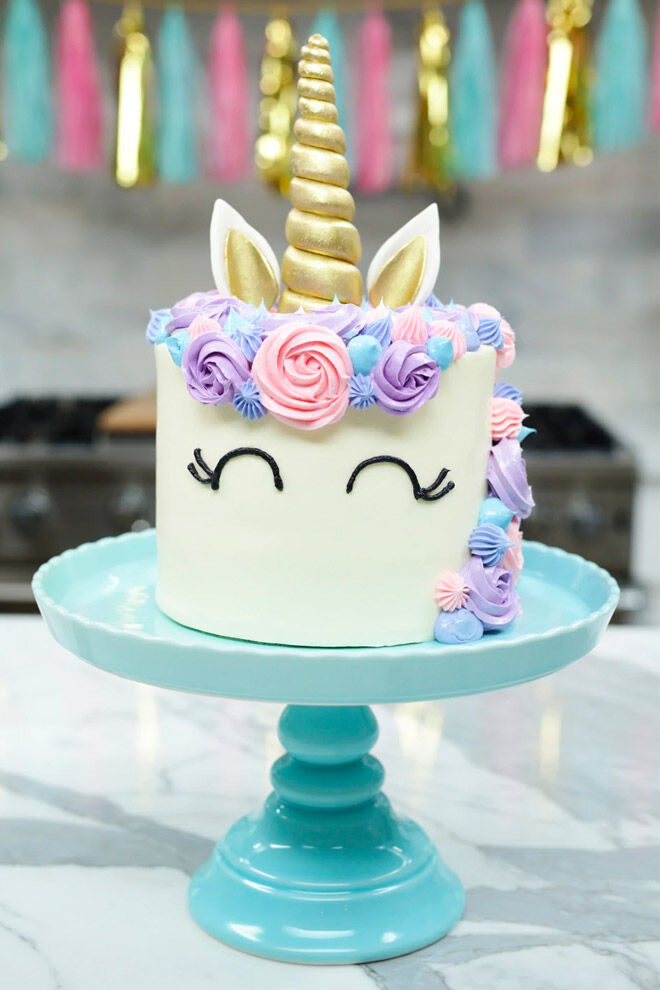 A golden horn and pastel hued mane make this one of the most popular unicorn cake designs. (via Rosanna Pansino)
Rainbow tears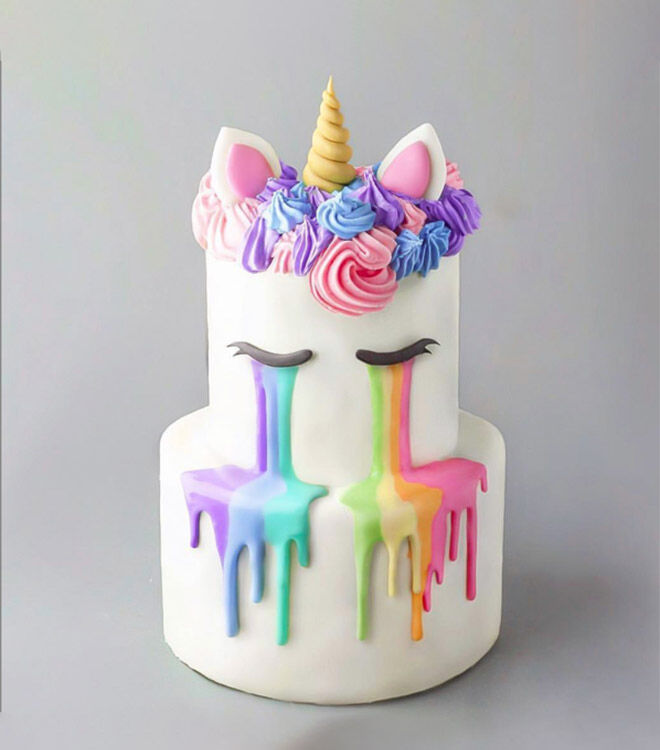 Nope it's not the tears of the clown, it's the rainbow tears of a unicorn and it's hauntingly beautiful. (via Naturally Jo)
Playful treat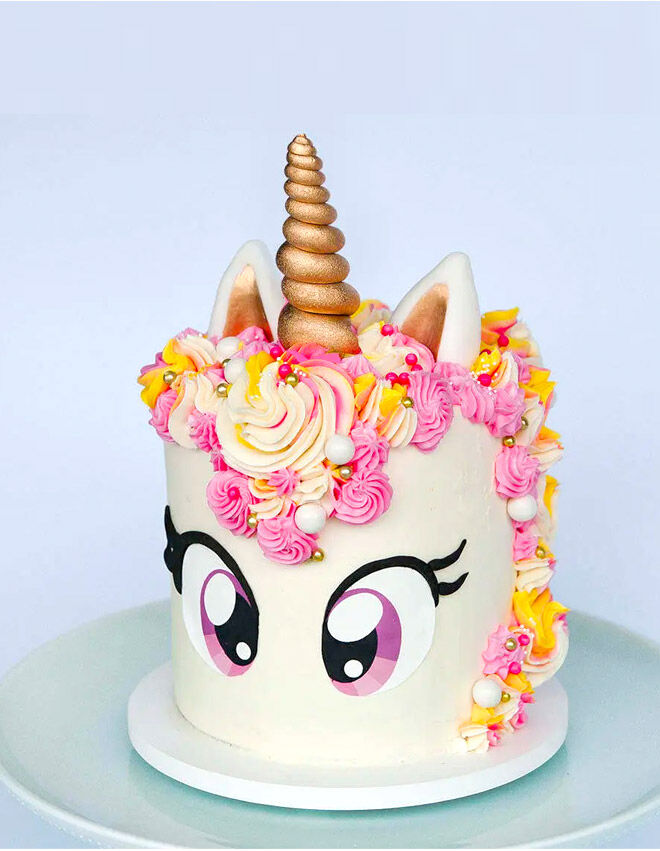 With her big eyes and perky ears this unicorn cake is a birthday party centrepiece to envy. (via Sugar Geek Show)
Meringue mane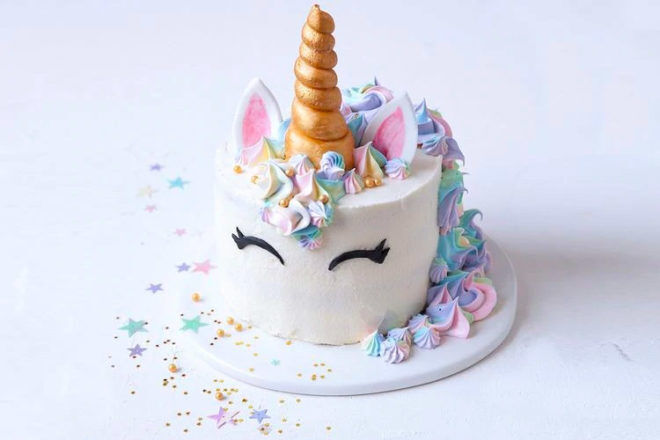 Rainbow meringues in different sizes help create this rather lush pastel mane. (via Delicious)
Unicorn rainbow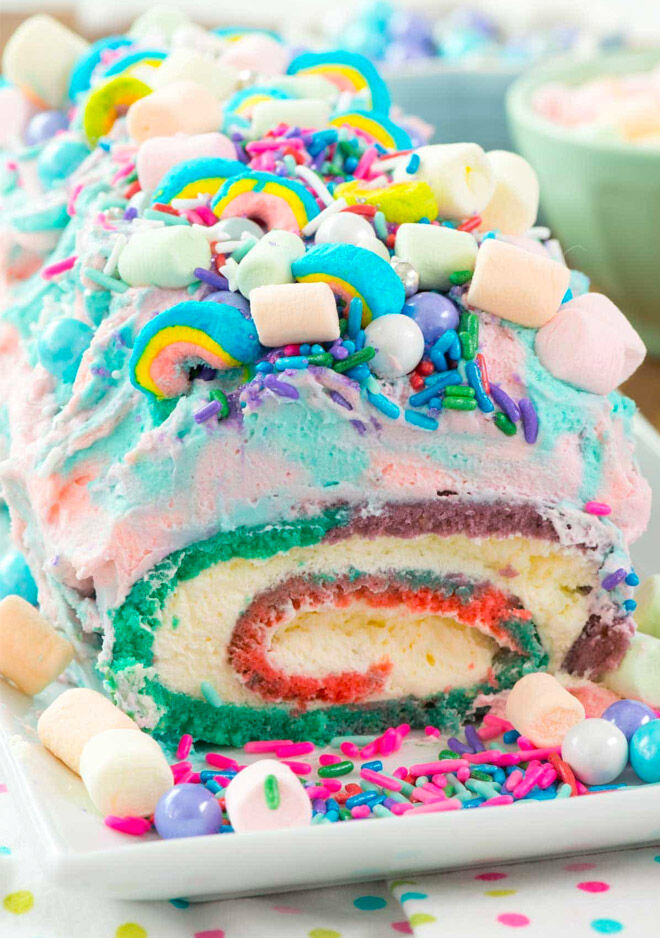 Dress up a cake roll with a smattering of unicorn-inspired decorations for a different take on a unicorn cake. (via Crazy For Crust)
Simply sweet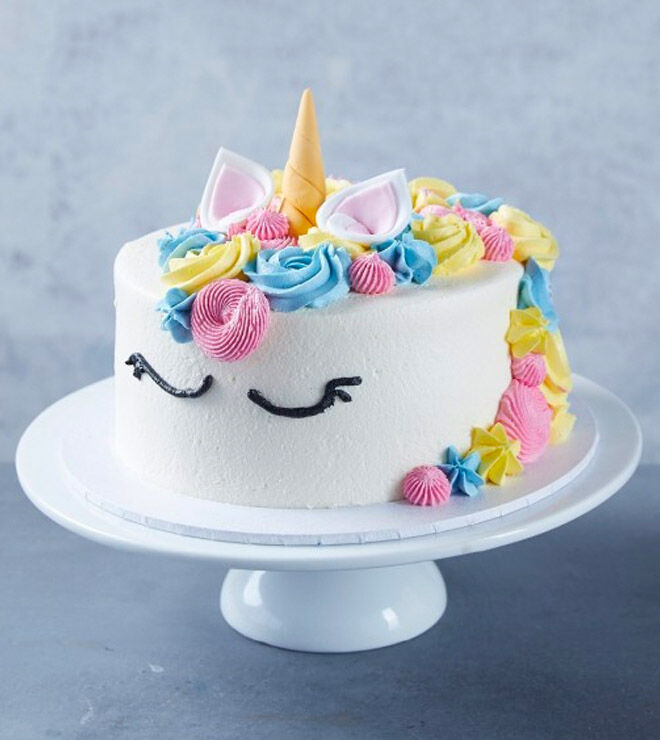 This unicorn cake isn't as tall as some others, but can be recreated with two store-bought cakes if you're pressed for time. (via Ferguson Plarre Bakehouses)
Rainbow surprise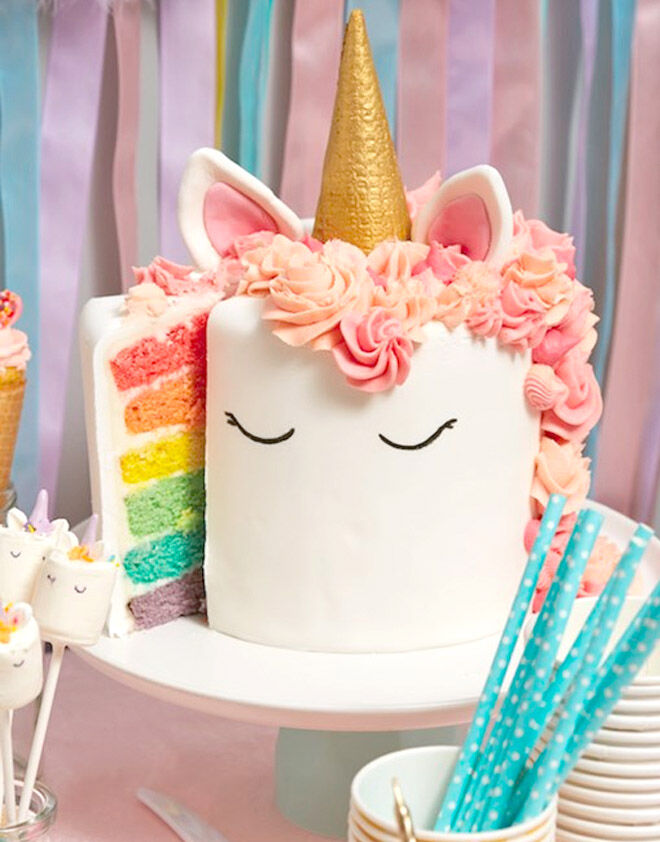 When it's not just the outside of the cake that's magical! (via Treasures)
Adults only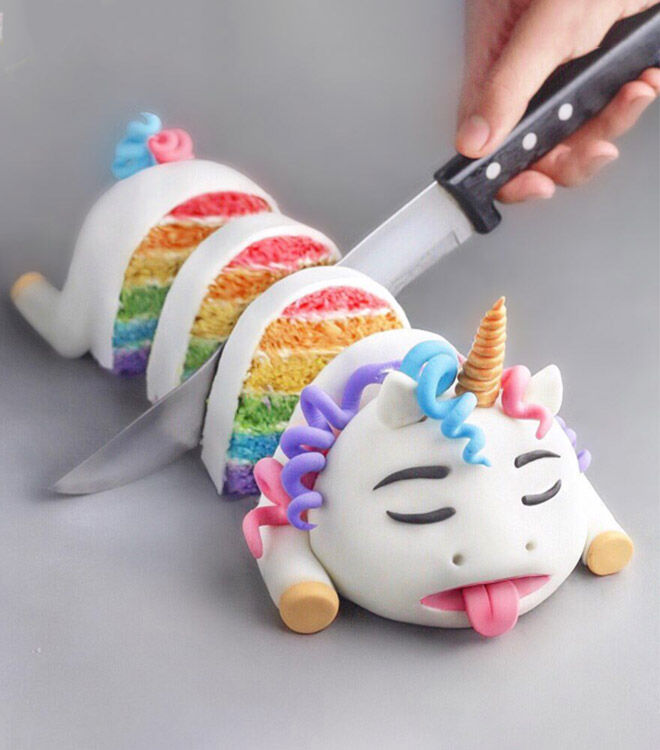 So wrong, but so incredibly right – maybe save this one for the adults. (via Naturally Jo)
Rainbow delight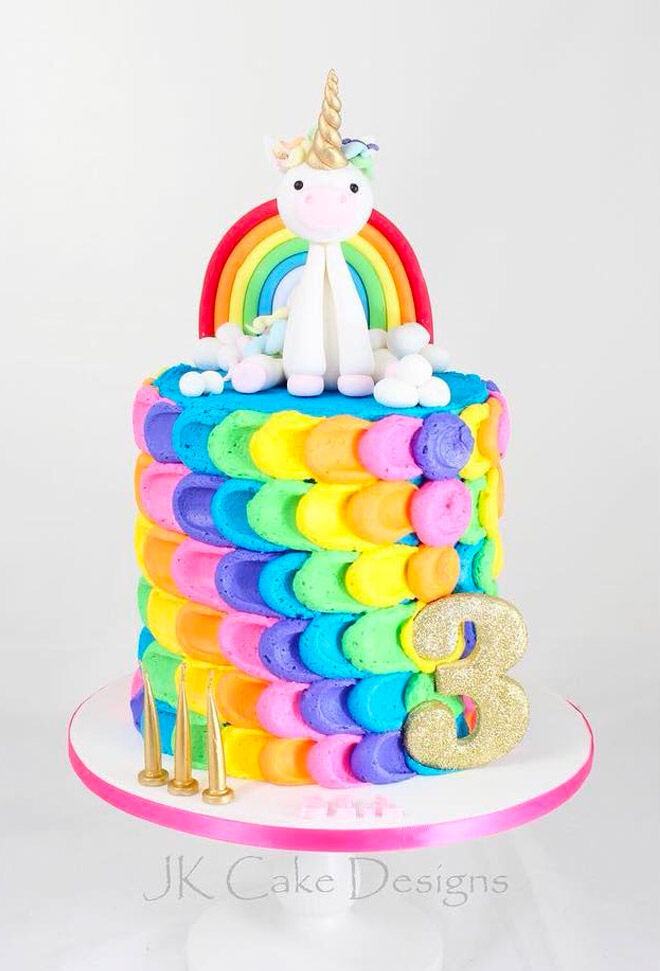 Using a simple buttercream technique creates this rainbow wonder. (via JK Cake Designs)
Colourful mane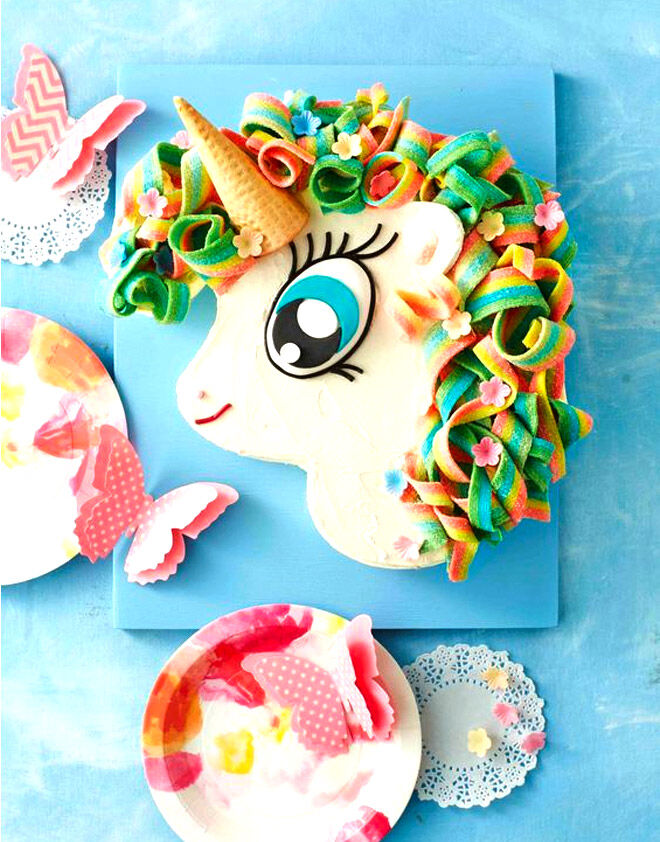 How effective does a mane made from sour strap lollies look?! (via Taste)
Clever cutout

A cardboard drawing covered in a fondant mane creates a knock-out unicorn cake. (via Nasa Mala Zavrzlama)
Mini unicorns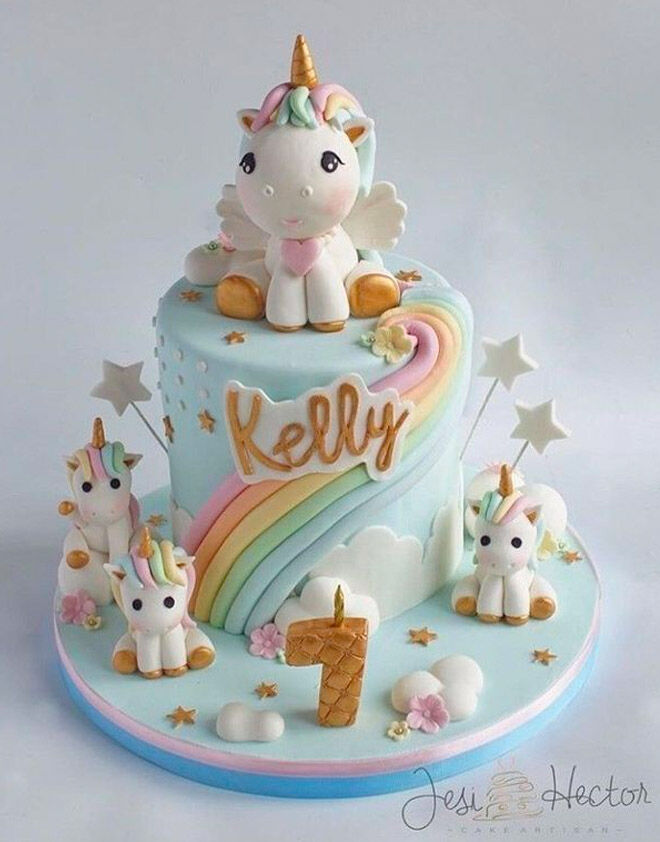 What's cuter than one fondant unicorn? A heap of fondant unicorns! (via Jesi Hector Cake Artisan)
Easy peasy unicorn cake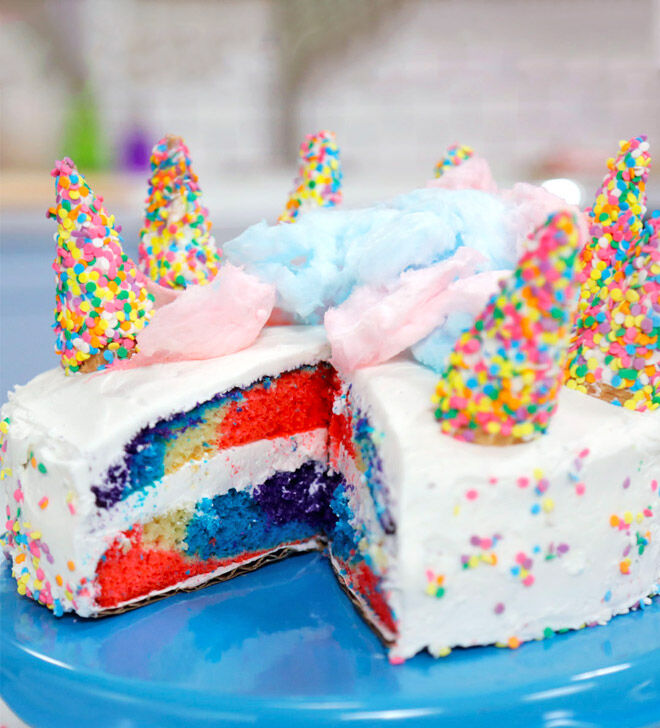 Dubbed the 'Easy Unicorn Cake' this uses a packet cake mix and store-bought decorations. Easy peasy. (via Tastemade)
Stack 'em up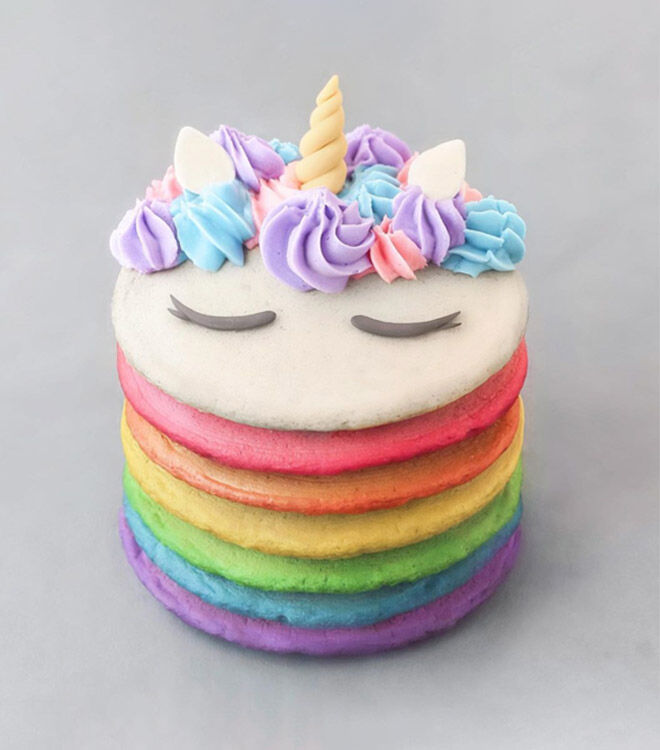 Breakfast unicorn pancake stack anyone? (via Naturally Jo)
Pukey-corn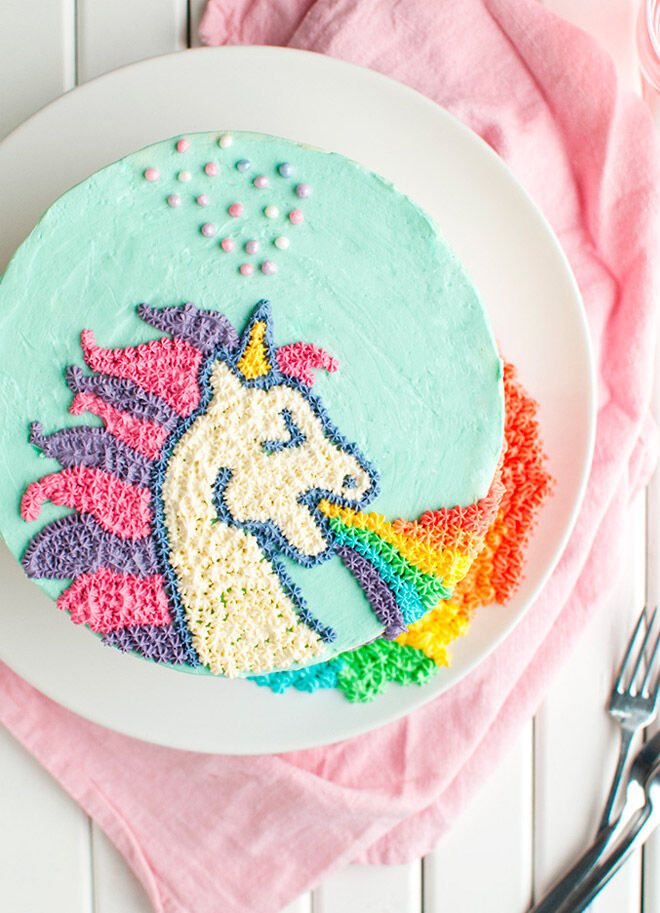 Ok, a puking unicorn isn't everyone's cup of tea, but it's pretty funny, and if you've got a steady hand and a bit of time, not too difficult to do. (via The Tough Cookie)
Slab cake simplicity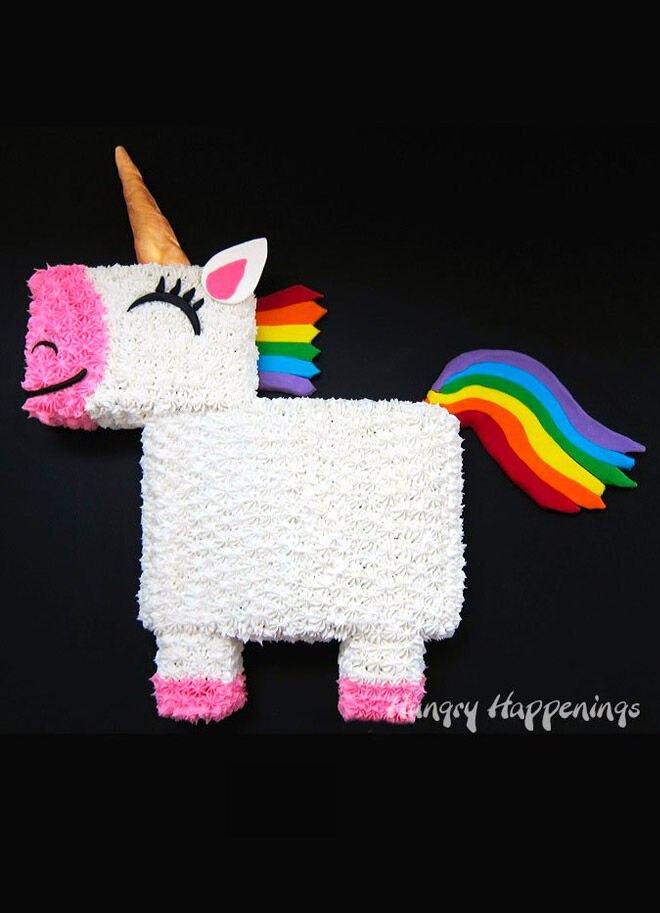 This clever cake is made using just one slab cake cut in just the right way. (via Hungry Happenings)
Unicorn ice-cream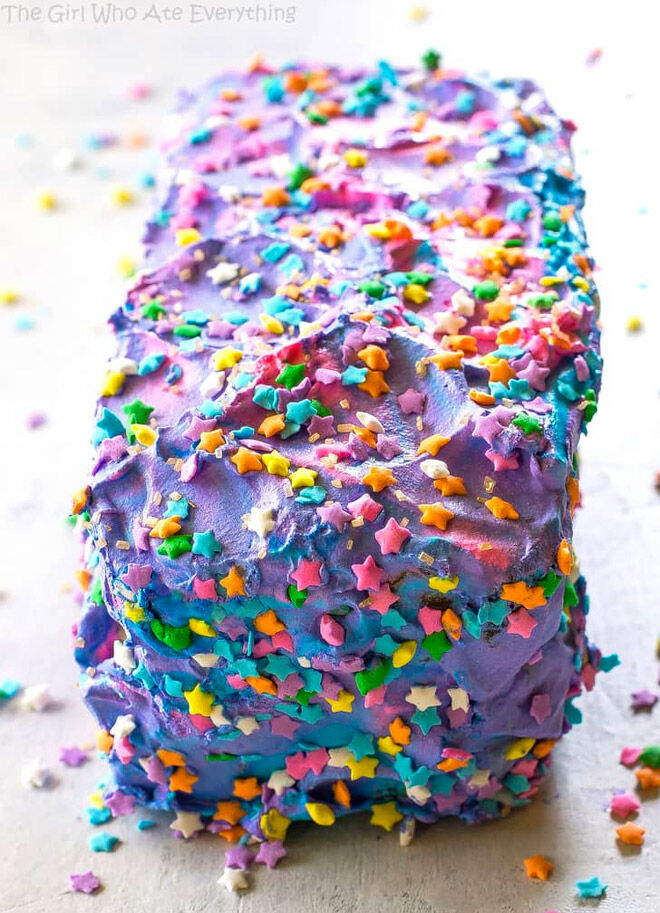 Have you ever seen anything so deliciously beautiful as this unicorn ice-cream cake? (via The Girl Who Ate Everything)
Horse transformation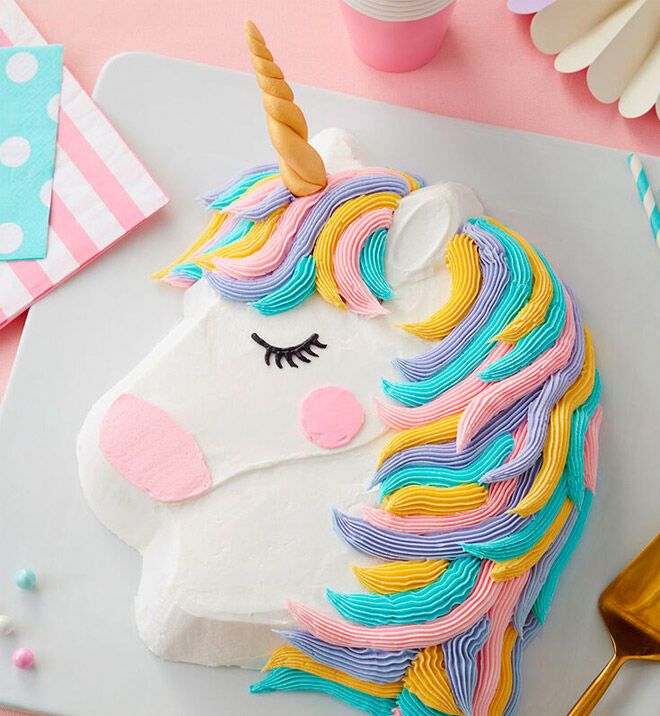 Grab yourself a Horse Cake Tin for this little beauty and get those piping hands ready. (via Wilton)
Drunk on sugar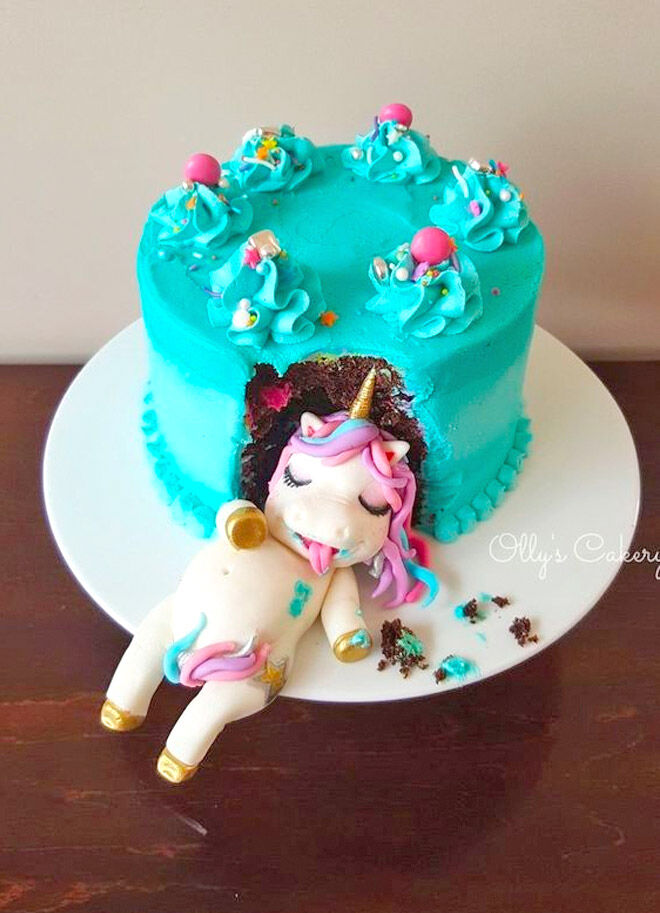 Because unicorns can't be good all of the time. (via Olly's Cakery)
Harry Potter magic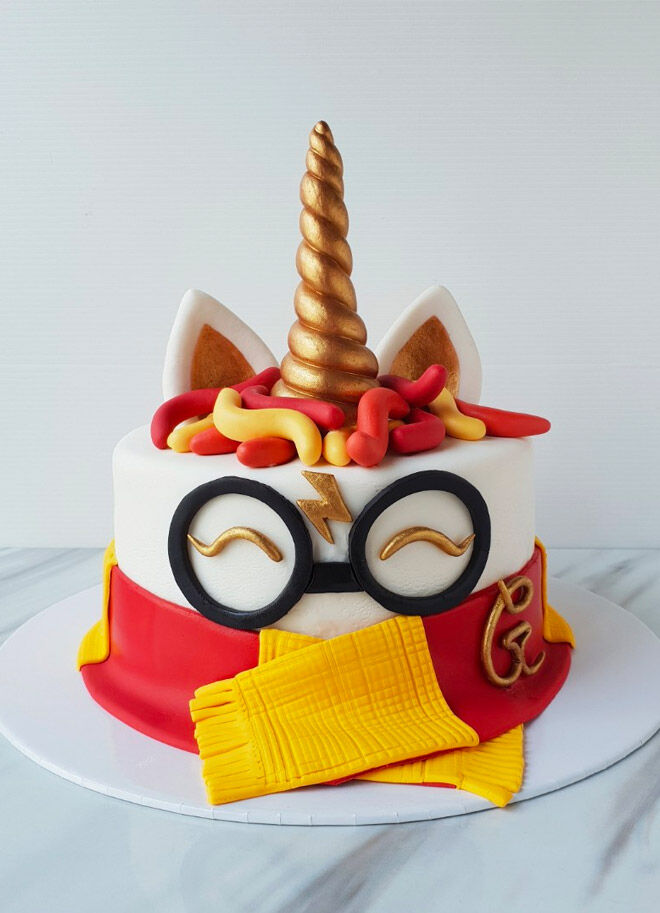 When two magical things collide, it just somehow works. (source unknown)
Unicorn topper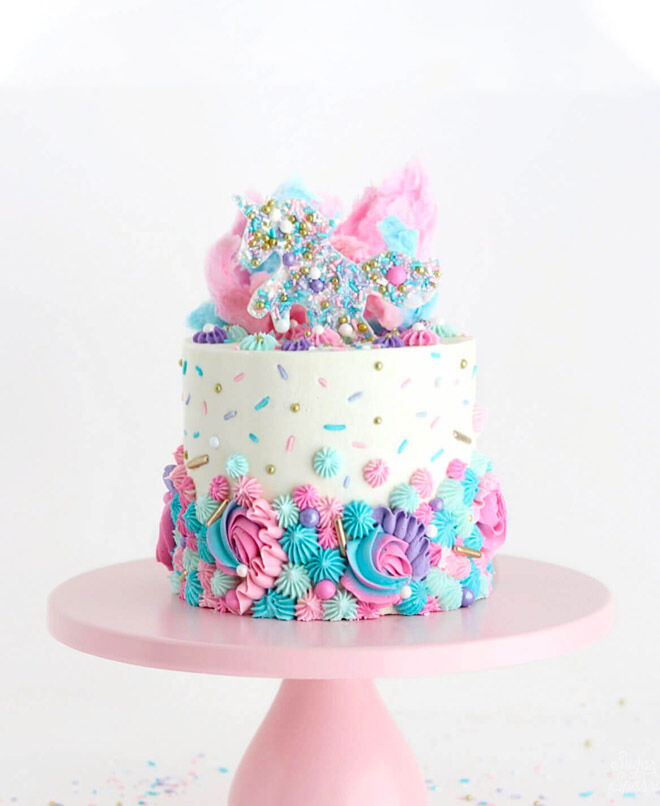 The unicorn topper is made using a really simple technique, then go to town with the rest of the decorating. (via Sugar & Sparrow)
Rice crispy cake
Not only does this cake hold a treasure trove of sweet treats – it's not actually cake! It's made from rice cripsy and is perfect for kiddos who aren't big cake fans. (via Campfire)
15 minute cake hack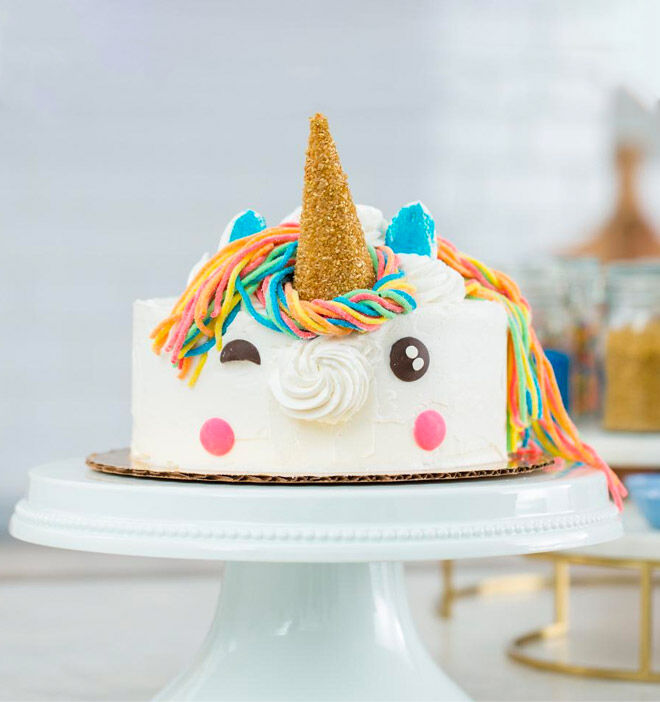 This cutie takes just 15 minutes to decorate – really! It's the unicorn cake hack we all need. (source Food Network)
Let them eat … donuts
Donut get me started on how adorable these unicorn treats are. (via Pinterest)
A dark delight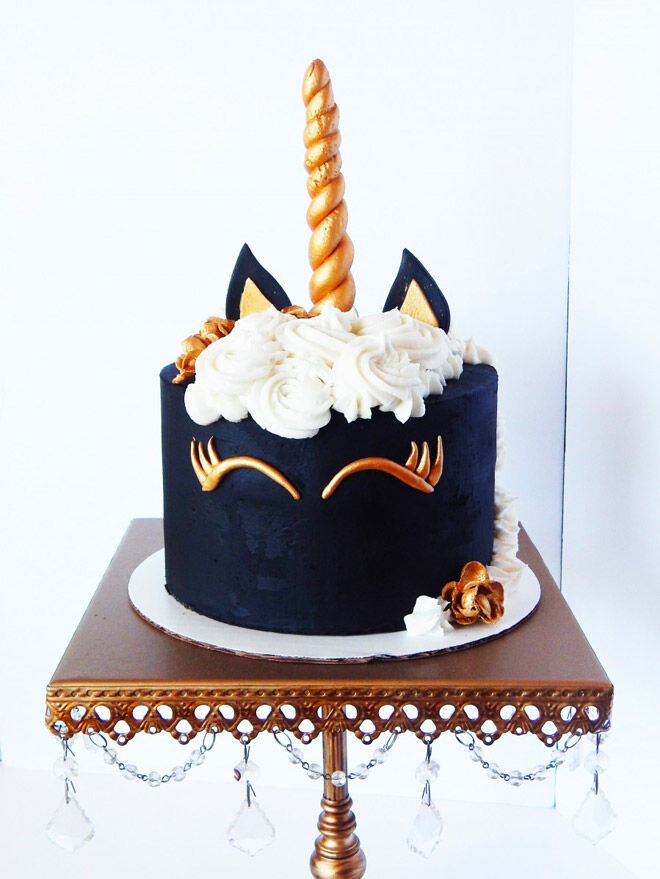 This eye catching creation pairs black fondant and gold accents for a touch of luxe. (via Say It With Cake)
End of the rainbow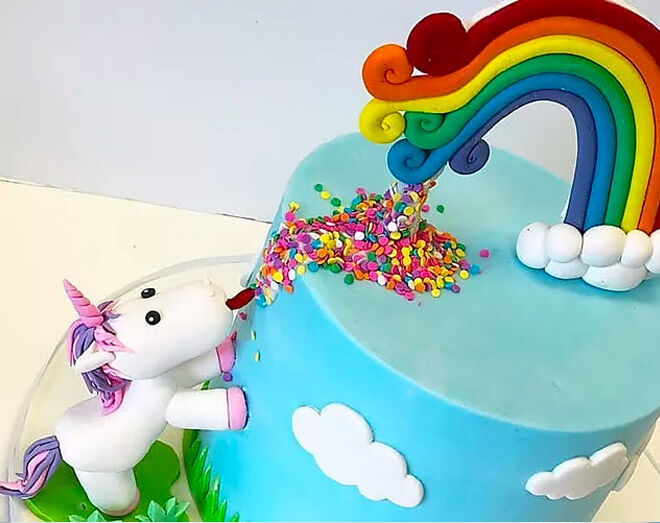 Adorable just isn't enough to describe this whimsical unicorn cake. (via A Cake Life)
---
Party shopping list

Know a cake we should add to our list? Contact us and let us know, we've been curating Australia's best baby products into helpful lists for over 15 years and we're always happy to support new brands and businesses.
Find great gifts for babies & kids:
We've collected a treasure trove of amazing gift ideas, from the latest baby toys from leading brands to quirky boutique finds. There's something for every little Jessie, Otto and Evie.
Gifts for kids are based on play and development, not gender.
Become a Grapeviner mum by joining one of our private Facebook Baby Groups and meet thousands of other Australian mums with kids the same age as yours all recommending their favourite baby products and unearthing hidden baby shops. And you can too!
We want you to know
At Mum's Grapevine, we're a team of passionate mums (with 19 kids!) and over 15 years of experience researching and writing about all things baby and parenting. Our reviews of recommended products, like the ones in this post, may include paid inclusions, but we promise to only feature products that we truly believe in and have used or seen ourselves. We want to ensure that you, our Grapeviner mums have access to the latest and greatest products in the parenting world, and we're committed to maintaining our high standards of quality and honesty. See our Disclosure Policy.
Thank you for trusting us to be your go-to source for all things baby-related.
xoxo