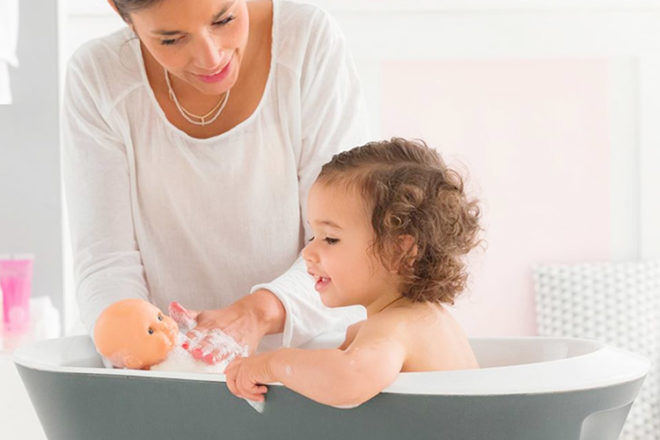 A warm bubble-filled bath is a haven for imaginative play, and it's only natural that water-loving kids would want their dolls in on the action. But, as many-a-parent has discovered, not all dollies are built for bathing.
Enter bath dolls: the cute companions specifically designed for water play. Kids can splish-splash and play out endless tub-time adventures with them, and parents have peace of mind knowing they'll be able to get them dry by bedtime.
11 bath dolls that are perfect for tub time
We've scoured the country to bring you a complete list of the best bath dolls for fun in the tub.
Corolle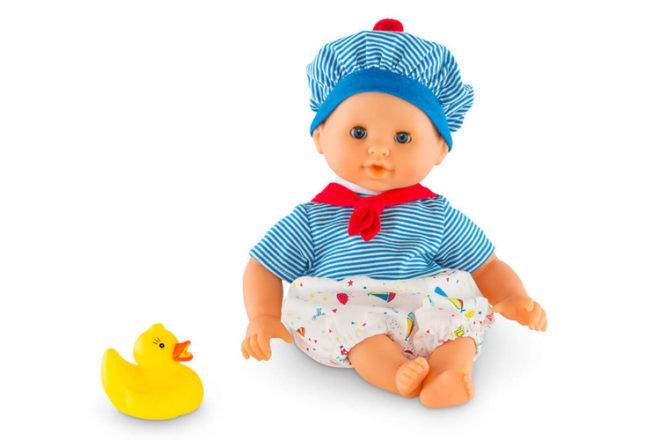 Boy oh boy – this little bath buddy is too cute for words. Vanilla-scented, and perfectly sized to be hugged by little arms, he has movable arms and legs, a soft body, and eyes that close when he's laid down for naps. He comes with his own ducky toy and even has a sewn-in tab on his back for hanging and drying.
---
Adora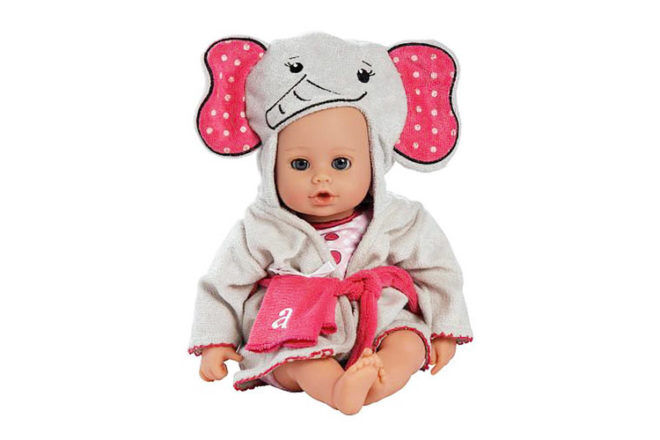 Swimmers? Check. Bathrobe? You bet. Washcloth? Of course! This sweet little babe is all set to swim, and with an exclusive Quikdri body that's oh-so-huggable, she'll be dry in a jiffy and ready for sleepy-time snuggles.
---
Skrållan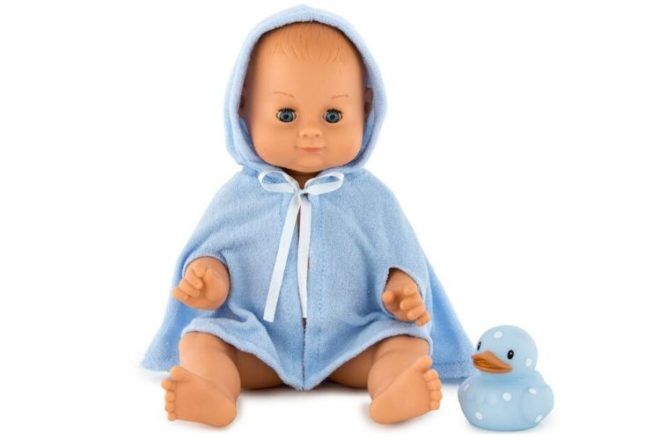 With classic features, adorable sleepy eyes and plenty of old-world charm, there's loads to love about this little lad. He comes with his own tie-up bathrobe and pale-blue rubber ducky, and he's perfectly sized for kids as young as 12 months.
---
Götz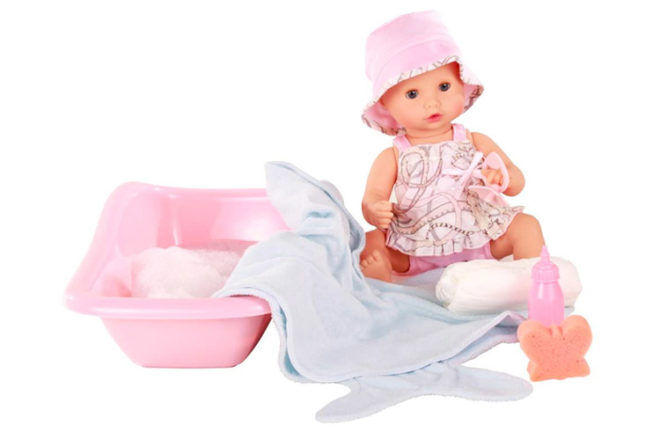 Full of heart and beautifully packaged in her own box, this bath doll makes a stunning gift for children who love to lose themselves in imaginative play. With a sculpted vinyl body, the doll can be fully immersed in water, and she comes with plenty of extras to keep kids preening and playing for hours.
---
Disney Princess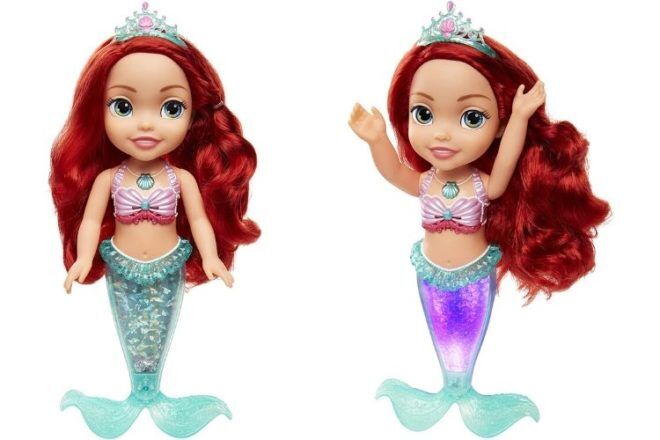 Ariel is rather a huge deal to Disney-loving tots, and this sparkling bath doll is the perfect companion for adventures 'under the sea'. She sings two of her most famous songs and speaks 20 phrases; she also has a light-up tail, removable tiara, and brushable red hair. Dinglehopper at the ready!
---
Baby Born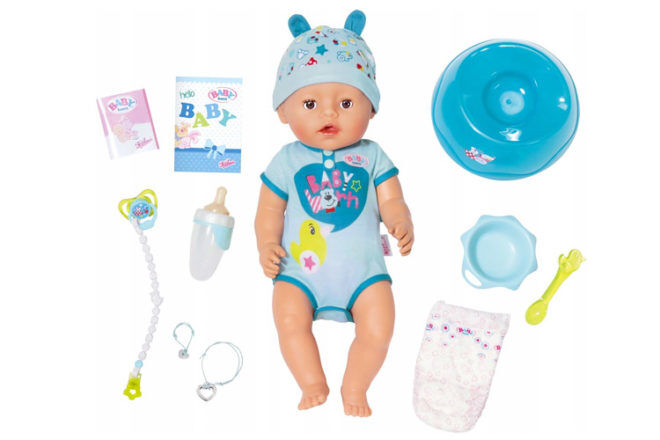 Bathing is just the beginning when it comes to these super-soft little boys and girls. In fact, considering that they can also cry, sleep, wee, and even poop, these dolls are going to keep little mummies and daddies busy from morning 'till night.
---
Barbie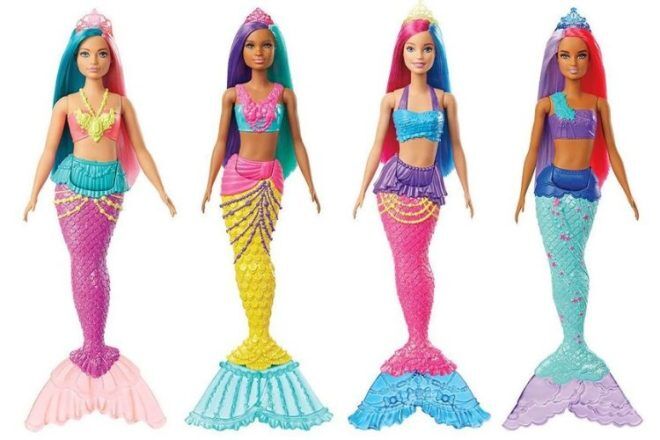 These magnificent mermaids are the ultimate bath time beauties for Barbie fans. In true Dreamtopia style, each doll comes with her own unique look that includes long hair, removable tiara and vibrant tail. There will be royal-adventures-a-plenty with these dolls in the tub.
---
Dolls World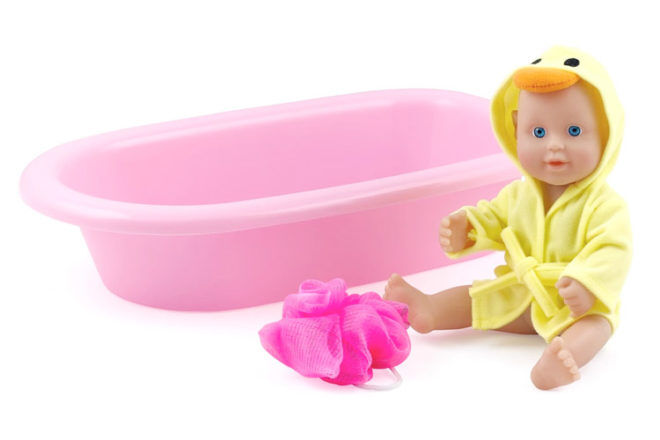 With a ducky-themed robe and traditional features, this huggable bath doll has cuteness in spades. It comes packaged with a bright-pink loofah and dolly-sized tub for endless fun and games, with and without water.
---
Baby Alive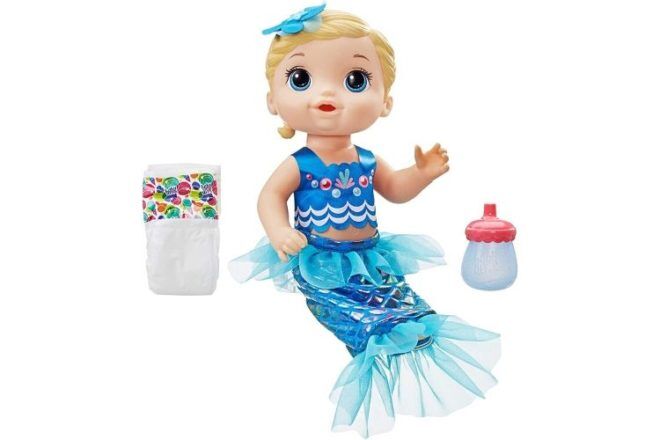 One minute she's a nappy-clad toddler doll who drinks from her bottle and wees in her nappy, the next she's a shimmering mermaid, ready to take on bathtub adventures. This transforming bath pal is going to keep kids entertained all day long.
---
Kmart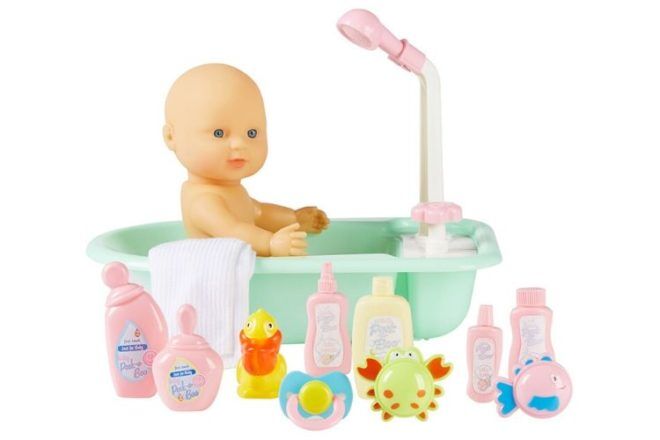 When it comes to value for money, this bath doll set is tough to beat. It includes everything littlies need to dive right into bath play, including pretend shampoo and lotion bottles for Dolly. The included toy tub — complete with working shower — means that play doesn't have to end when bath time does.
---
Baby Secrets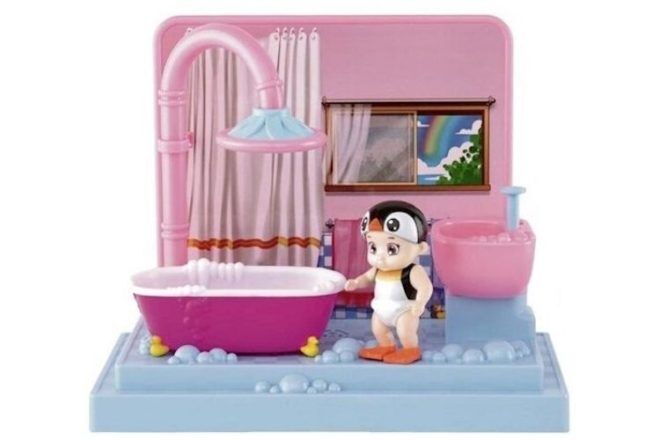 Baby Secrets dolls are itty-bitty collectable dolls with a huge surprise element: when they're dipped in their tubs, their nappies change colour and reveal their gender! While these water-safe dolls can be purchased individually, we love that this set offers kids a feature-packed bathroom backdrop for extended play out of the bath.
---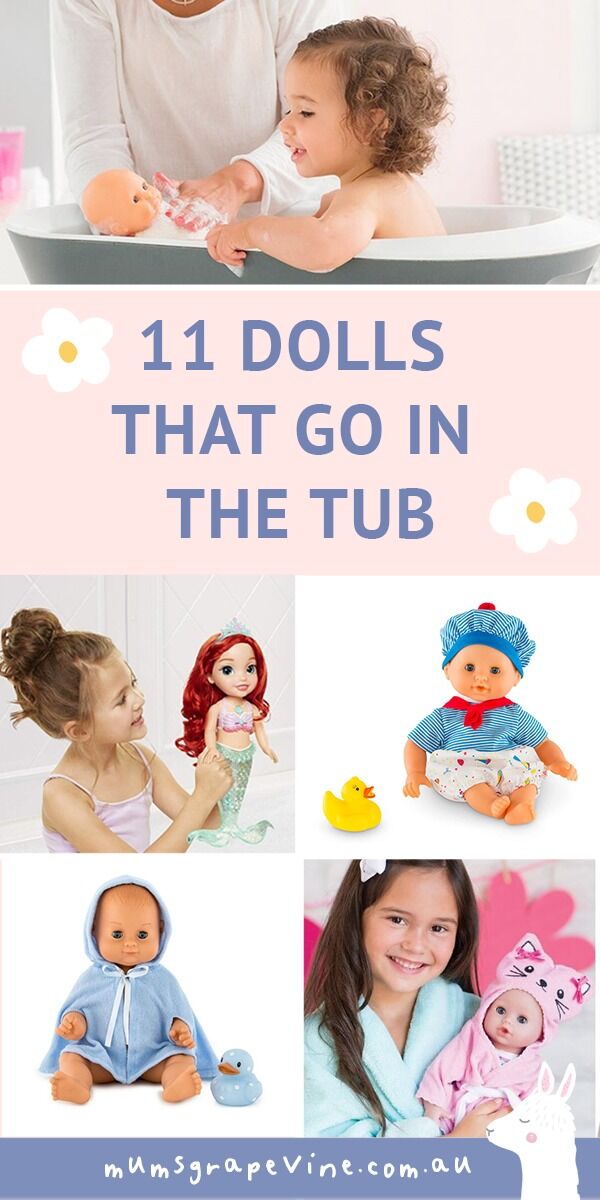 Know another bath doll we should add to our list? Contact us and let us know.
Read next …
Looking for more bathtime essentials? From adorable bath toys to baby-friendly skincare, here are a few articles that you might like to read next:
Continue your search for the best bath dolls
Looking for a bath doll and still not sure if any of these are right for you? Search online by jumping into one of our closed Baby groups and ask thousands of other Australian mums what they recommend – 'What to buy' is the most talked-about topic.
Click and join your group today!