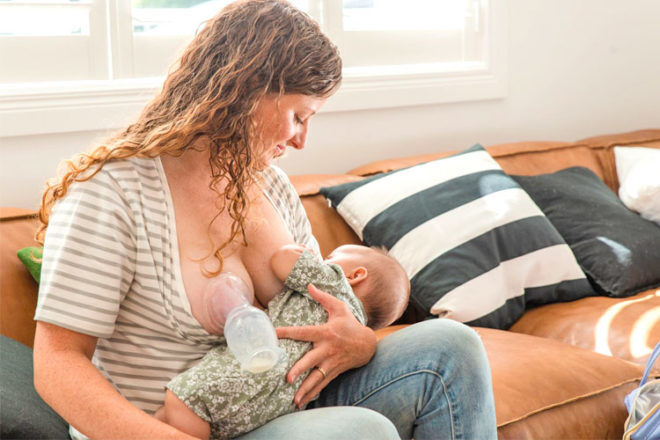 Catching every drop of precious breast milk is as easy as using a milk catcher – a handy device that collects breast milk instead of it being soaked up by breast pads.
A breast milk catcher is a breastfeeding mum's best friend – it's a completely silent and easy way to capture breast milk that would otherwise be wasted. It's as simple as attaching it to one breast, while you're feeding or pumping from the other breast. Whether it's a breast pump-style collector or collection shells, the aim is to capture every drop of breast milk, which can then be stored in baby bottles and used for other feeds.
What to look for when buying a breast milk catcher
When selecting the right breast milk catcher, there are a few considerations to take into account:
Type: There are two main types of breast milk catchers, a pump-style (which looks like a traditional breast pump without the motor) and collection shells. The pump-style relies on suction to help with letdown and hold it in place on the nipple. Collection shells fit neatly into your bra and have an opening for the nipple, capturing any breast milk that leaks from your breast while you're feeding on the other side.
Accessories: There are a few accessories available for the pump-style milk collectors, including stoppers and lids to stop milk spilling and stands to keep the pump upright. There are also straps available that help to catch the pump if baby accidentally kicks the breast milk catcher off.
Materials: Look for a breast milk catcher made from soft, food-grade silicone and are BPA-free.
How to use a breast milk catcher
If you're not quite sure how to use a breast milk catcher, this little demo shows it perfectly:
---
11  breast milk catchers for pumping mums
We asked the mums in our baby groups to reveal which milk catchers they use and recommend. From suction-style pumps to collection shells that fit neatly into bras, here are the best breast milk catcher other mums are using.
Here is a list of 11 top breast milk savers available in Australia:
Haakaa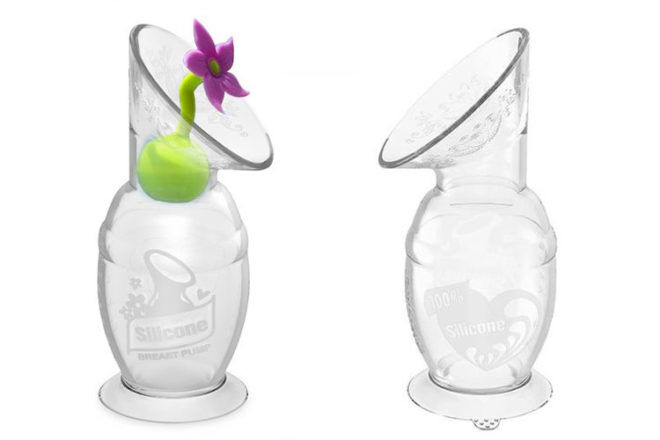 One of the most popular recommendations from our groups, the Haakaa Silicone Breast Pump draws breast milk from the breast using gentle suction. Soft and comfortable, it's made from food-grade silicone and is easy to clean.
"Love the Haakaa. Have even used it while driving because they are hands-free." – Ebony
"My Haakaa works better than my breast pump!" – Alicia
---
Medela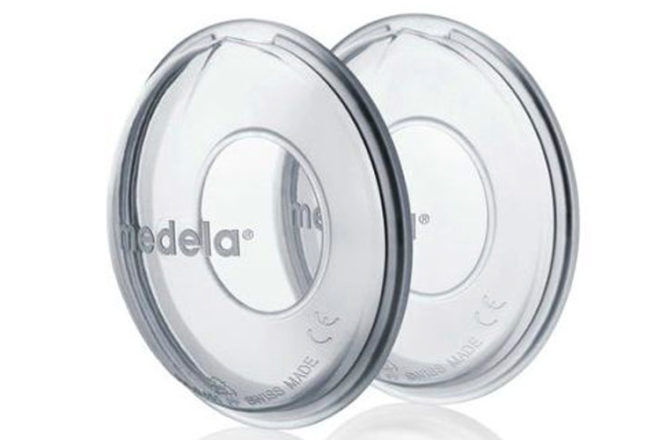 Just pop these shells into your bra, either while you're feeding or expressing, or in place of breast pads, and they'll collect milk. There's a handy spout at the top so pouring the milk out is a cinch.
"I way prefer these collection shells. These just sit inside your bra and collect the letdown." – Catherine 

---
NatureBond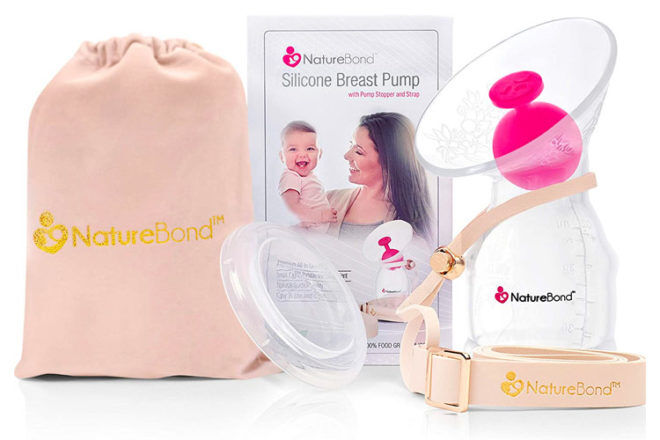 An all-in-one pack that includes a breast pump milk saver, strap, silicone stopper, dust cover and pouch.
"Comes with stopper, lid, carry pouch and strap for $18. Great suction, easy to use and great price." – Georgi
---
Made Milk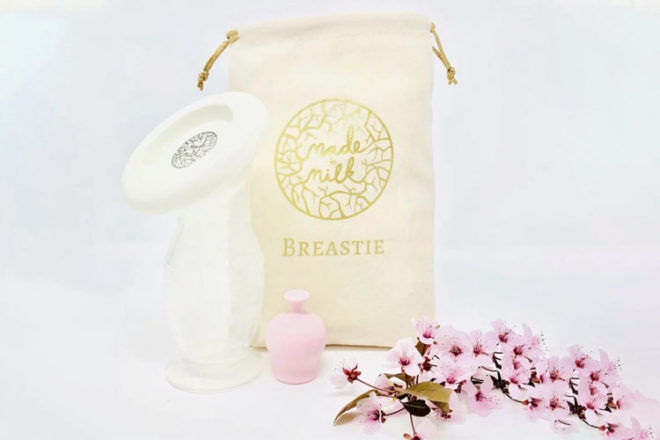 Saving every last drop of liquid gold is what the Breastie is all about. Made from 100 per cent food-grade silicone, it has a handy suction base so if you need to put it down with one hand free, it's going to stay put!
"Love it. It has great suction, has a suction cap at the bottom to avoid spills, a little stopper to go in the neck of the pump and a lid for added security." – Lisa
---
Mumasil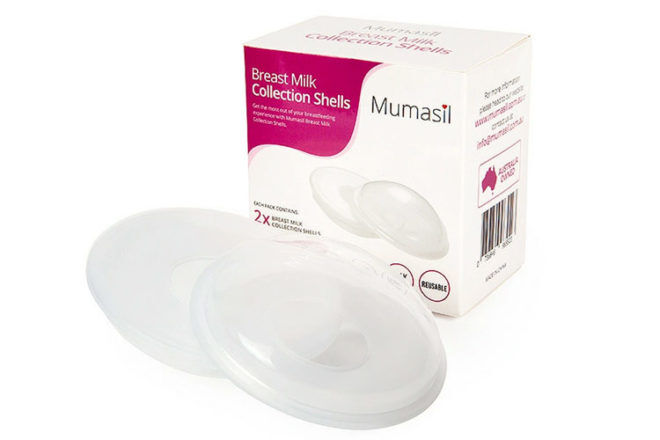 Catch excess milk when you're out and about, instead of it going straight into breast pads with these handy milk collection shells. Each shell holds up to 30ml of milk.
"Love how low profile they are, can shove them in your bra without anything getting in the way." – Lydia
---
Haakaa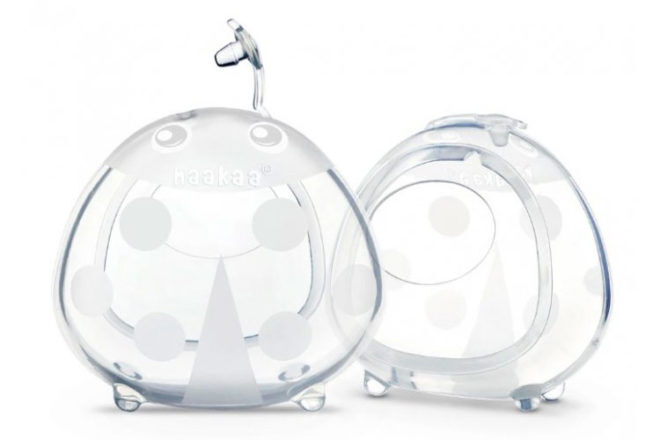 These discreet and incredibly adorable milk collectors fit in your bra and catch breastmilk, and are easily emptied by opening the plug at the top. They also have little fit so they can be placed down without losing a drop.
---
Pigeon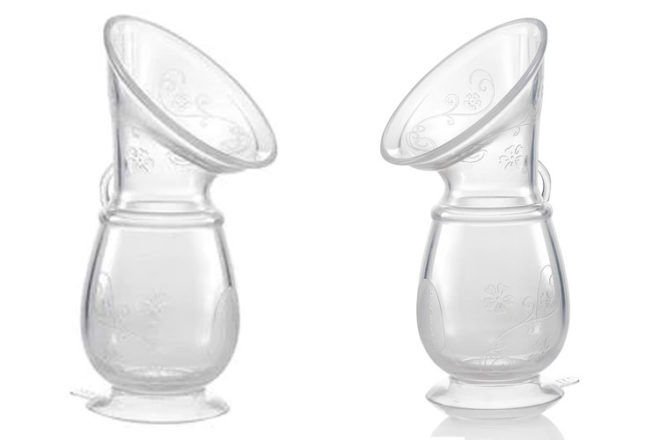 A simple milk saver with suction on the bottom to prevent it from being knocked over once full.
---
BumbleBee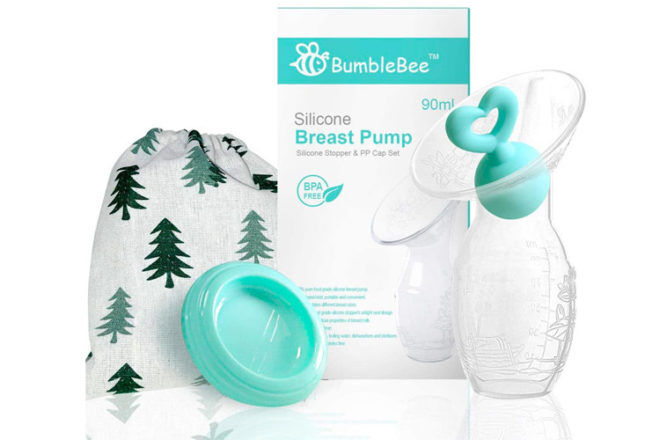 Complete with a pump, stopper, dust cover lid and pouch this on-the-go set makes it easy to catch milk wherever you are.
---
Tommee Tippee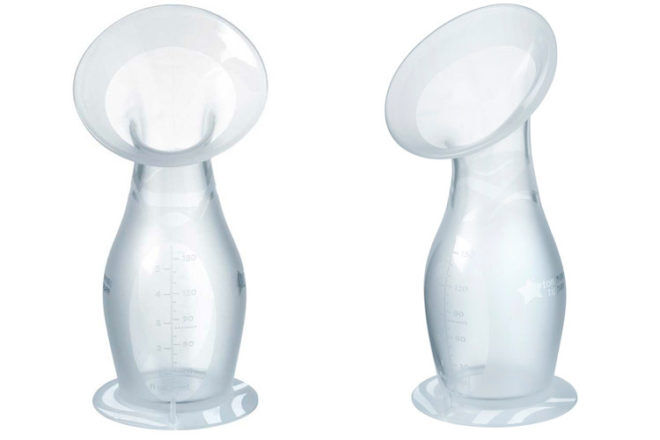 Handy for use as a manual pump, let-down catcher or relieving engorged breasts, it's small enough to be stowed away in your nappy bag.
"I'm getting around 90-100mls out a day and doing one bottle feed with it. This is the best invention ever. So glad I purchased it. Otherwise, all this precious milk would be on my clothes." – Mandy
---
Mumasil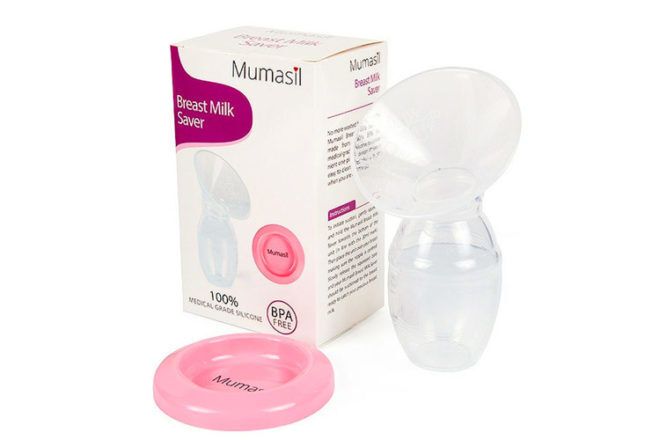 A hands-free way of collecting breast milk that otherwise goes to waste – genius! Made from medical grade silicone it holds 100ml of milk and is dishwasher and steam steriliser safe.
"Honestly life-changing and wish I had it for our previous child. It easily was catching 150ml each breast while I fed off the other one. Also recommended it to my sister who has had other children and she is still using it, her bub is 18 months." – Abbey
---
Milk Mate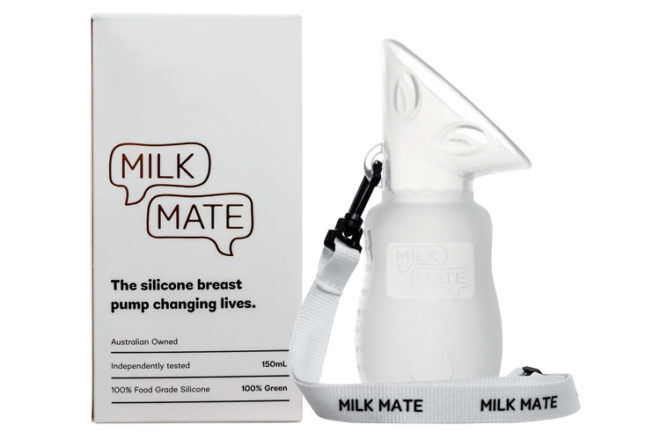 This eco-friendly silicone breast milk saver has 110ml capacity, is steriliser and dishwasher safe, and is free from BPA, PVC, phthalates and heavy metals
"Australian owned and operated small, family-run business based in rural NSW. Works well and is safe, non-toxic and sustainable." – Shelby
---
This article is curated by our Editors and includes affiliates and/or paid inclusions. See our Disclosure Policy.
Know a milk saver we should add to our list? Contact us and let us know.
Read this: How to stop baby kicking off a Haakaa milk catcher
Thousands of Aussie mums in our Mum's Grapevine Facebook Groups are asking each other for recommendations on what to buy right now. And you can too! Join today.