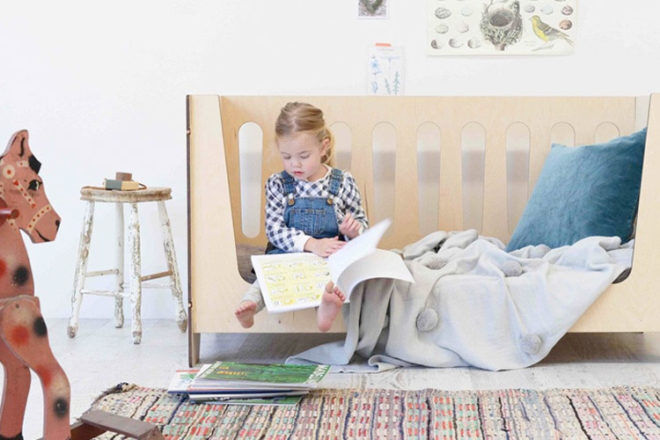 A good night's sleep helps recharge our little ones, and it all starts with a top-notch bed set up. When it comes to cots, it pays to invest in items that have longevity.
Cots that convert to toddler beds not only save parents money in the long run but also provide a sense of comfort to toddlers transitioning from their safe and comfy cot to the independence of a 'big' bed.
What to look for when buying a convertible cot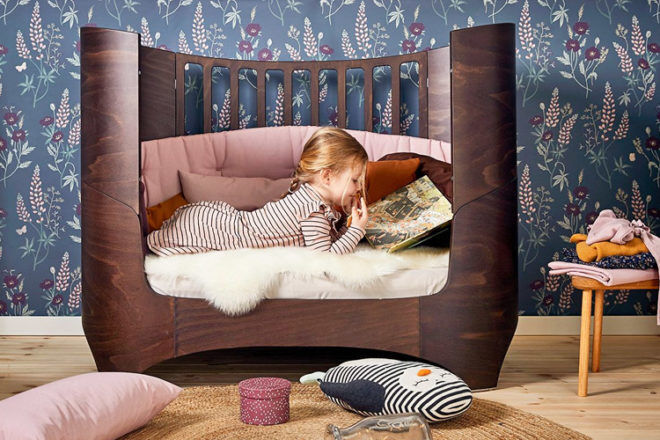 Here are some of the key things to consider when buying a convertible cot:
Quality: Look for a well made, sturdy cot that has been built to last. The quality will impact both the safety and durability of the cot, both of which are a priority in those early years.
Side Guards: Side guards come in very handy when transitioning baby bears into bigger beds. The additional safety feature not only gives parents peace of mind but also helps babes adapt to a new style of sleep space.
Length Adjustable: Not all convertible cots are created equal. Some convertible cot beds fit a standard cot mattress whereas others have the option to adjust the cot length to accommodate kids as they grow.
Alternate mattress positions: All cots should have two mattress height positions. The bassinet height makes it easier to bend down with newborns and smaller babies, while the lower height is ideal for when bubba is able to sit up unassisted.
---
9 convertible cots for growing kids
To help you find the best convertible cot for your sleeping babe, we've compiled this handy list of brands to get you started in your search. In no particular order, here they are:
Mocka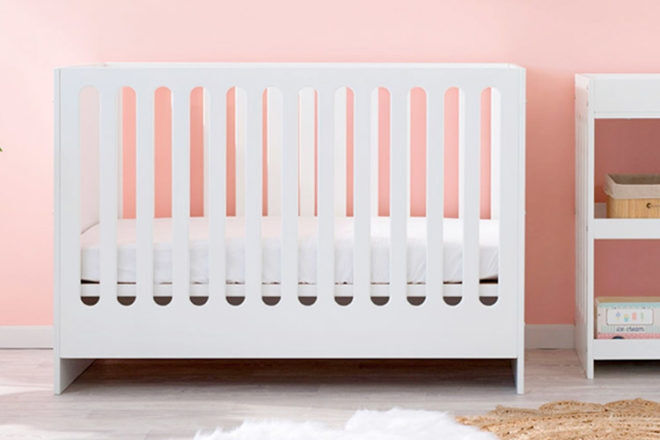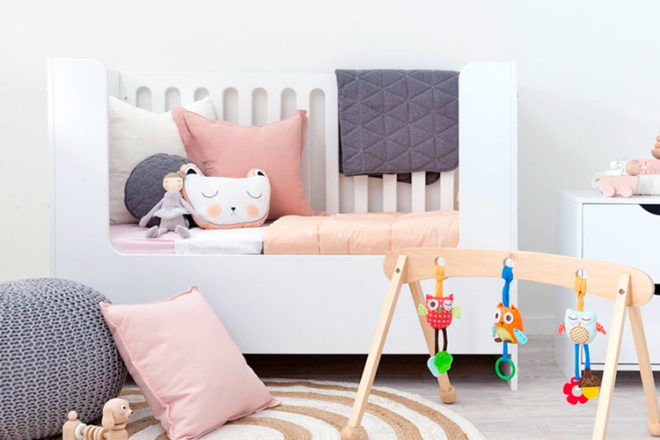 Sleek, contemporary and seriously good at multi-tasking, the Amalfi is a pocket-friendly purchase designed to last. With two mattress base settings and a toddler bed conversion kit available ($99.95), it's an affordable choice for a modern nursery that doesn't skimp on style.
---
Leander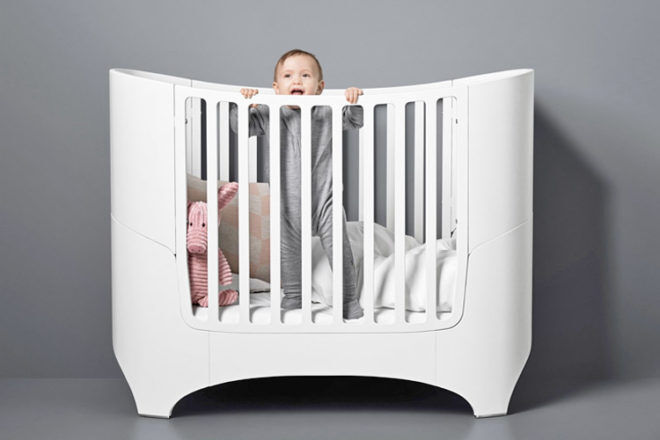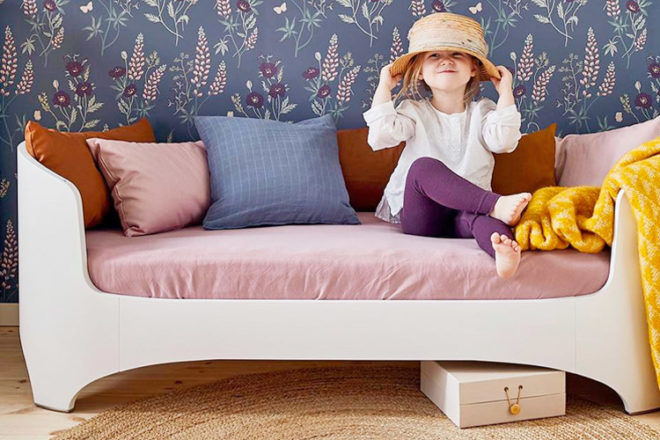 This classic beauty is a perfect example of Danish design; it adapts to the needs of growing kiddies by transforming from a cot to a junior bed in five stages using the classic junior kit ($249.95). It's paired-back colourways and smooth, curved edges give this convertible cot a soft and gentle feel that's perfect for poppet's nursery.
---
Babyletto
A few simple steps are all it takes to convert this swoon-worthy cot into a dreamy daybed or sleeping space for older kids. It's small, yet significant style details such as the timeless natural spindles, curved corners and delicate feet make it a stand-out in any neutral nursery. A must for design-savvy parents.
---
Troll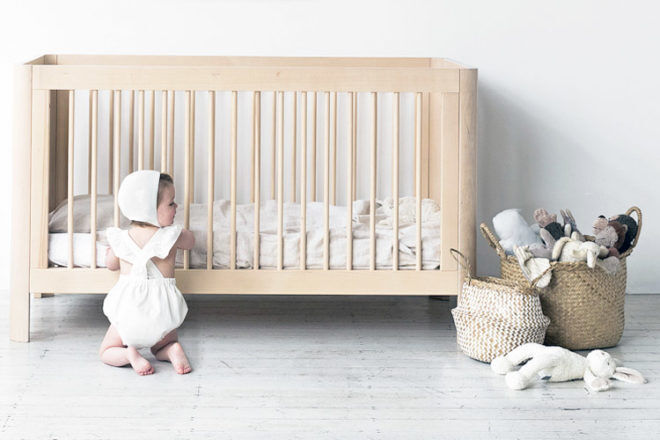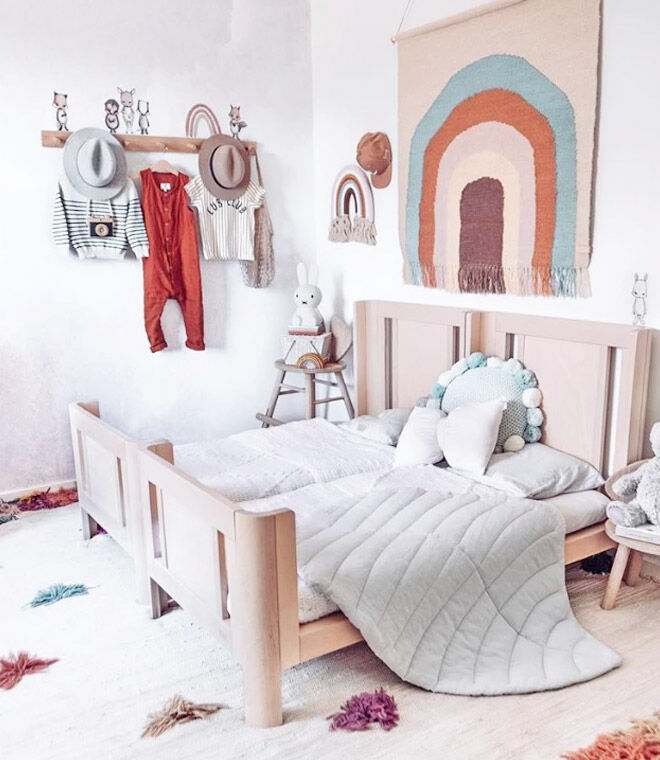 Oozing Scandinavian style from top to bottom, this sturdy cot gives baby a comfortable place to sleep through to the toddler years and beyond. Position the base high or low as your little lamb grows, and extend the life of the cot even further with the junior bed conversion kit ($259.95).
---
Ubabub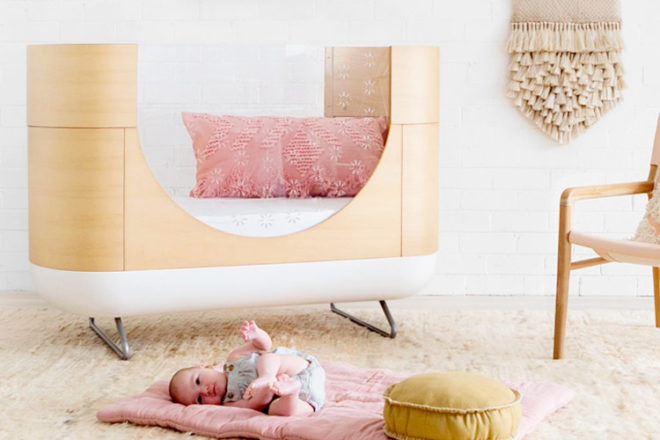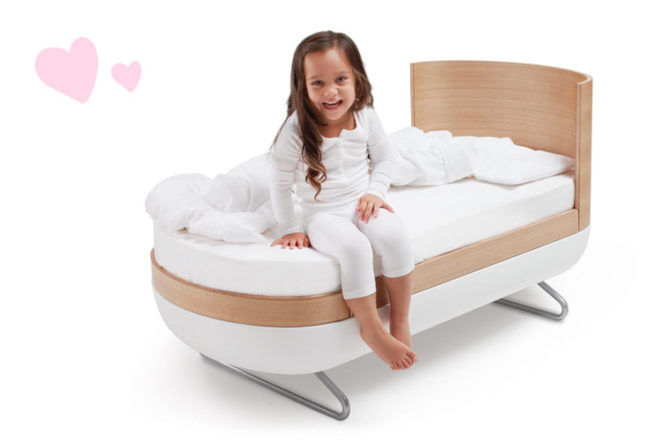 The Pod is a seriously clever cot with more than just good looks. Its bar-free design and star-shaped cutouts provide baby with optimum airflow while allowing parents to gaze at their little ones as they slowly fall to sleep. Plus, there are no extra parts needed for this convertible cot bed when snuggle bunnies are ready to transition. Winning!
---
IKEA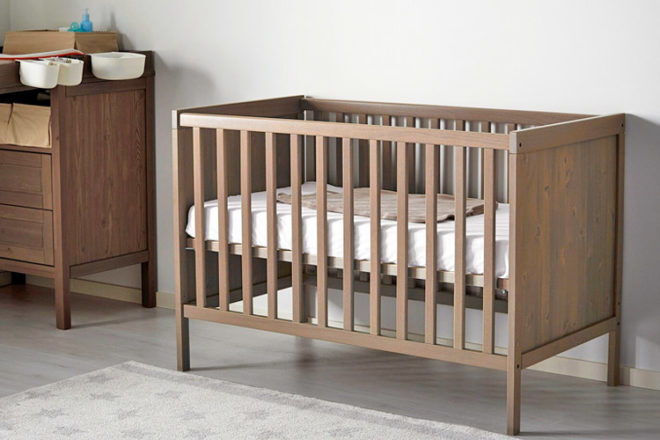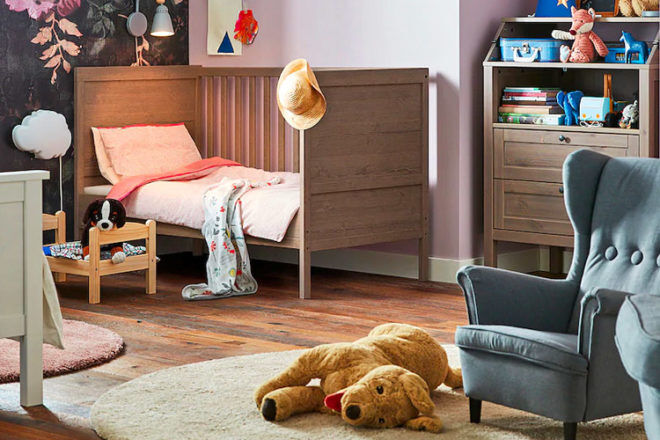 We can always trust the Swedes at IKEA to provide super style at a mega-budget price. Also available in white, this Nordic number includes the conversion kit at no extra cost and has oodles of coordinating furniture available to complete the nursery look.
---
Boori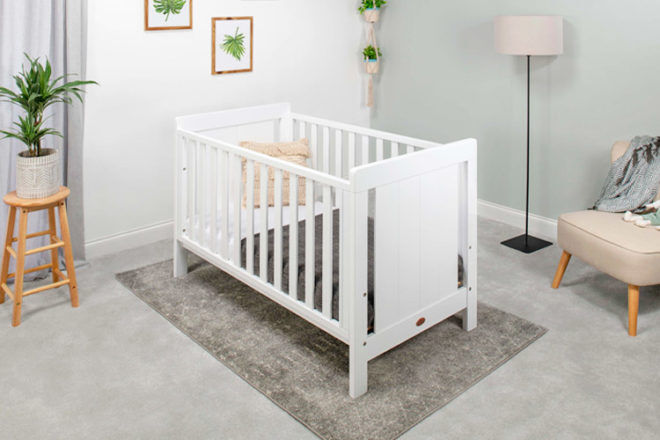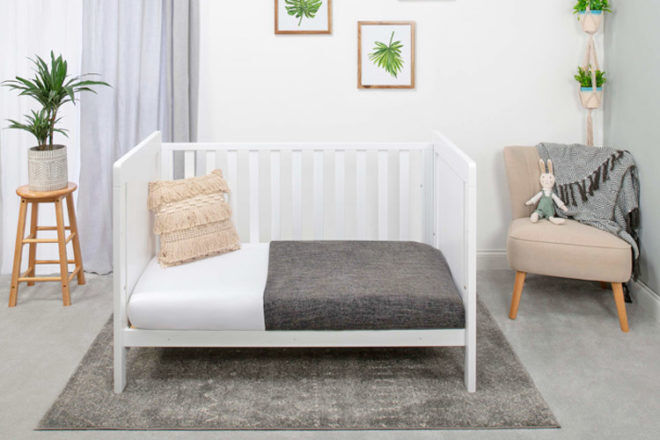 Suitable from birth right up to five years of age, the Noosa is a cot that easily converts into a big kids bed using the toddler guard panel ($99.95) for added safety. Available in Almond or Barley White and made from sustainable solid wood, this convertible cot is strong, long-lasting and incredibly lovely to look at.
---
Incy Interiors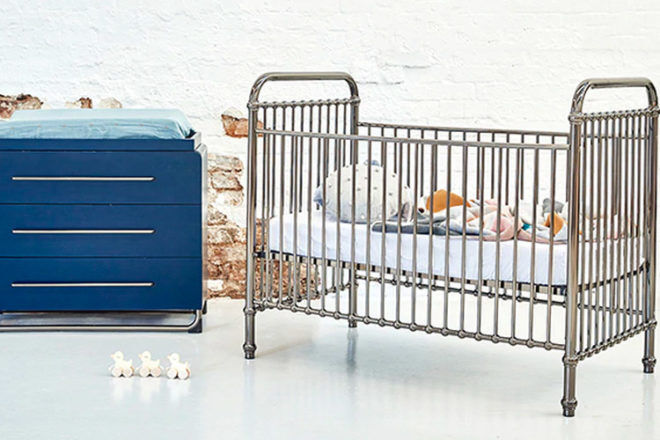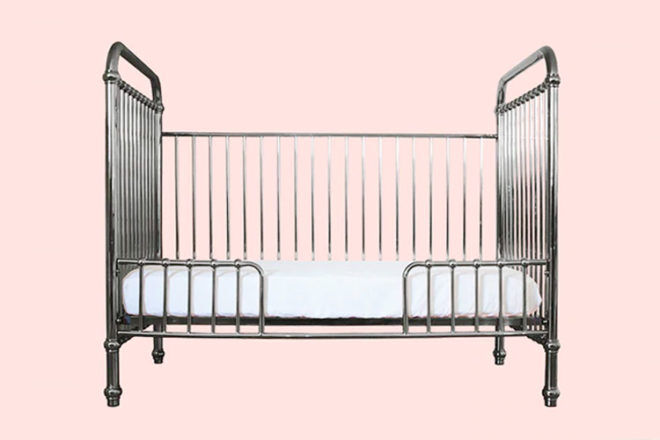 Bringing a touch of luxe into the little one's bedroom, the Ivy cot is classically beautiful thanks to its sparkling Nickel finish. Perfect for both boys and girls, simply use the Ivy conversion kit ($149) to make their oh-so-special sleep space last that little bit longer.
---
Plyroom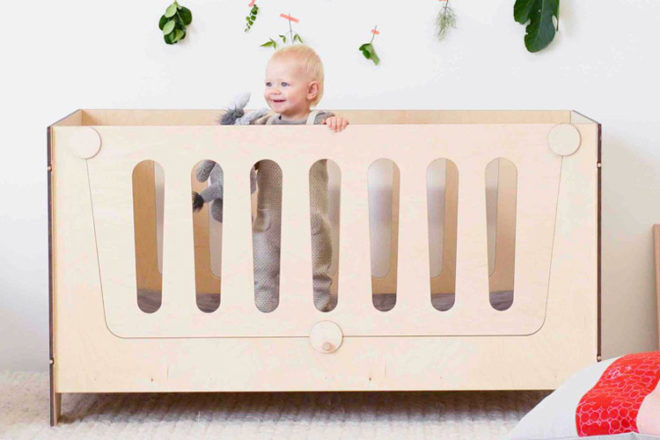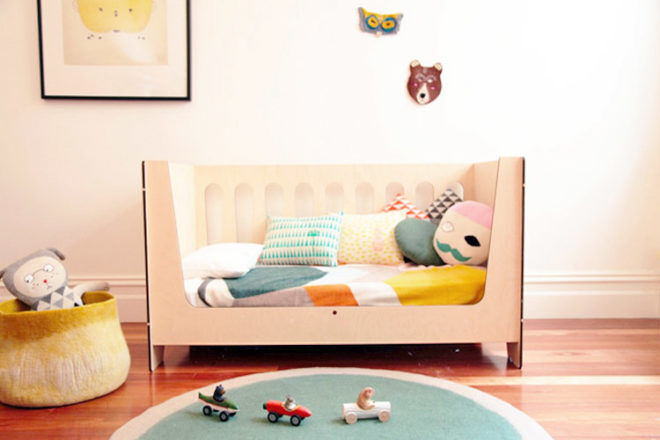 This easy to assemble Aussie cot converts into a toddler bed without the need for extra components – brilliant! It doesn't stop there though. Plyroom have designed this cot so that it even turns into a desk for your little love once they've outgrown the toddler bed. Now that's smart.
---
Know a brand of convertible cot we should add to our list? Contact us and let us know.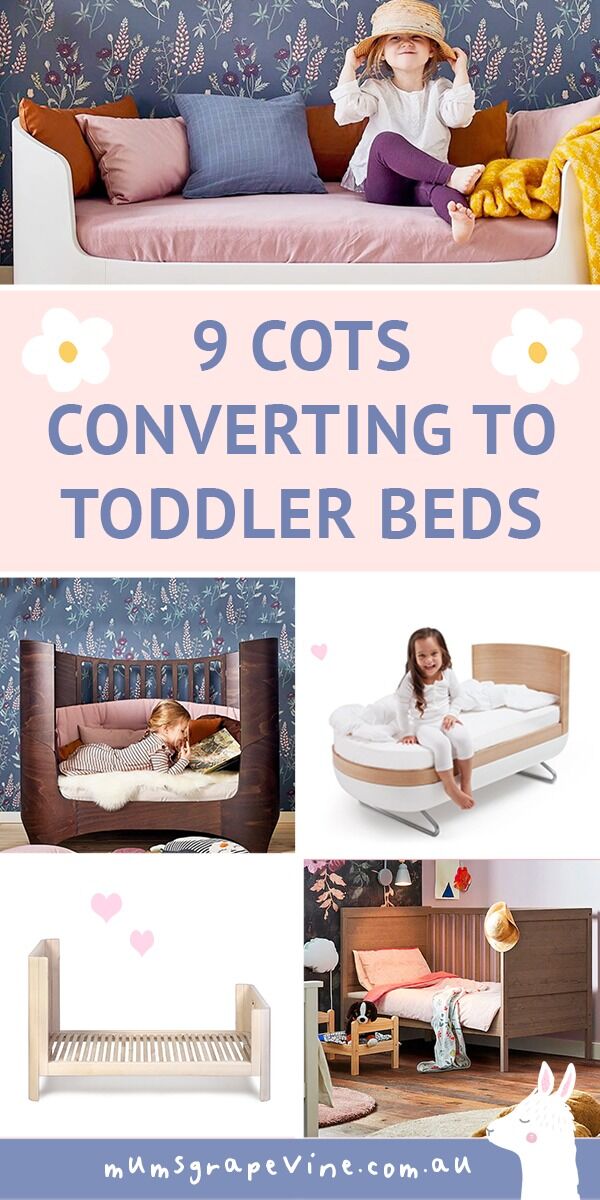 Read next …
Looking for more clever additions to the nursery? From soothing night lights and white noise machines to multi-tasking baby monitors, here are a few handy articles that you might like to read next:
Continue your search for the best convertible cot
Looking for a convertible cot bed and still not sure if any of these are right for you? Search online by jumping into one of our closed Baby groups and ask thousands of other Australian mums what they recommend – 'What to buy' is the most talked-about topic.
Click and join your group today!