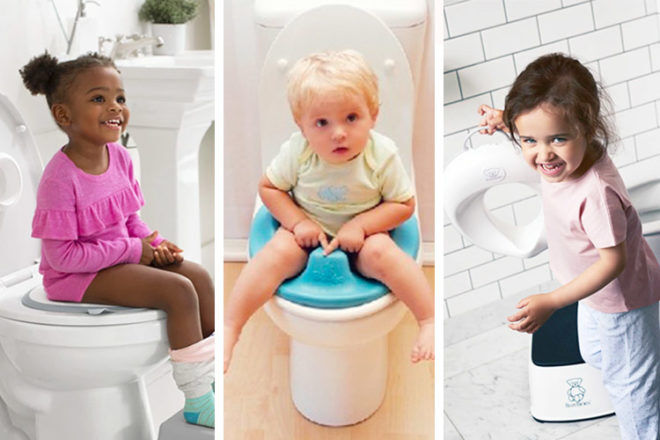 All the signs are there: a fascination with undies, the insistence on watching you go to the toilet, and the constant questions, like "Mummy, what's poo made of?". Toilet training is imminent, and when it comes to your list of survival gear for the job, a kids' toilet seat should be on it.
Kiddie toilet seats are designed to be comfy for tot bots and help make the 'real' toilet look less cavernous and terrifying. They also help little learners to feel big.
11 toilet training seats for kids
To help you find a kids toilet seat that's right for your tot, we've compiled this handy list of brands to get you started in your search. In no particular order, they are:
Bumbo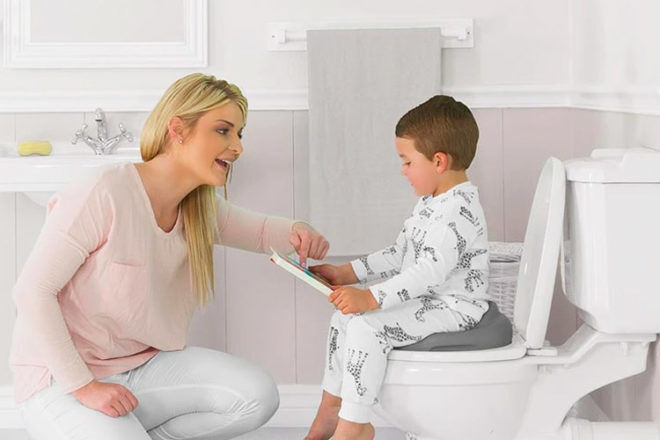 Just like its predecessor, the Bumbo Baby Seat, this chunky foam toilet seat has been specifically moulded to provide optimum support for little bods while being a cinch to clean. Colours include lime, magenta and grey.
---
Elite Bubs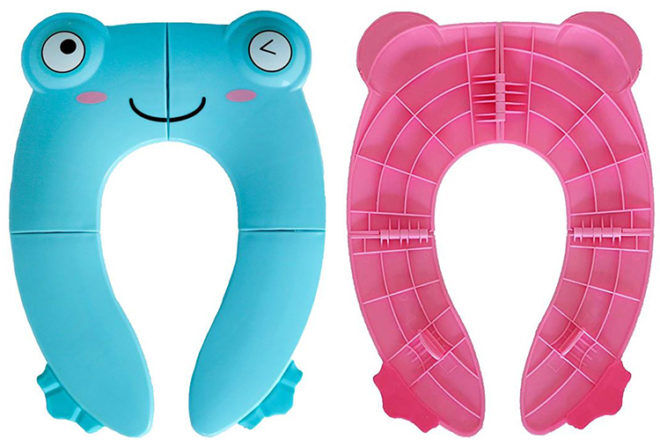 After a kids' toilet seat to take on your travels? These colourful froggies are the answer. Not only are they perfectly sized for toddler bots, but they protect against the germs that lurk in public toilets. Fold them up, stow them in their own little pouch – and take them everywhere.
---
BABYBJÖRN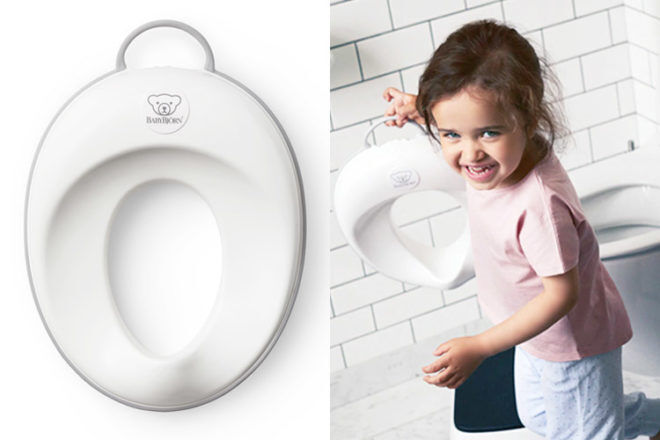 This ergonomic kids' toilet seat is getting loads of love for being a simple product that just works. It fits almost all toilets, has a built-in splash guard, and thanks to the kid-friendly carry handle, tiny tackers can take it from toilet to toilet with ease.
---
Oxo Tot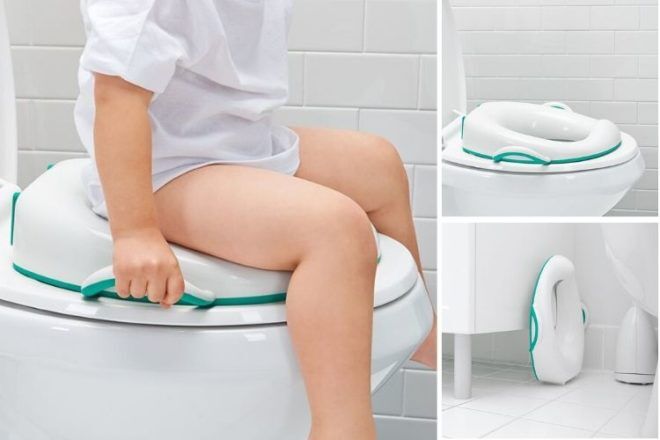 This flat-backed kiddie seat has a non-slip base and sturdy gripping handles on each side, so it's a great choice for tots who are reluctant to use the big toilet for fear of toppling off. The seat is angled to ensure good posture and the right position for toilet time.
---
My Carry Potty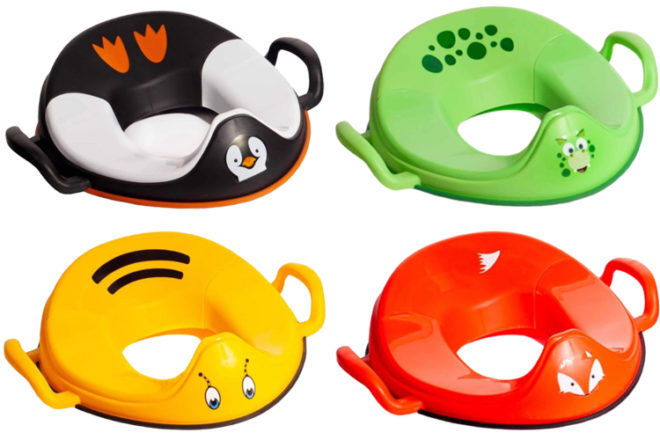 A good dose of colour and cuteness can go a long way in helping to get littlies enthused about daunting tasks, and that's just what these kiddie seats bring to toilet training. In a choice of seven characters, seats are comfy, secure and come with extra-high splash guards. Matching step stools and potties are available for a complete toileting set that is completely adorbs.
---
Skip Hop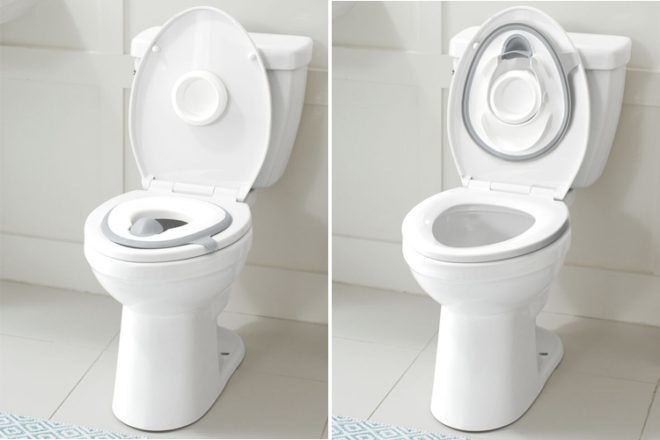 With a genius magnetic stow-and-go feature, this gem will be right there when littlies need it. It has a cushy and contoured seat for lots of comfort and comes with a nifty tab that helps keep the seat in place when the lid goes up.
---
FOME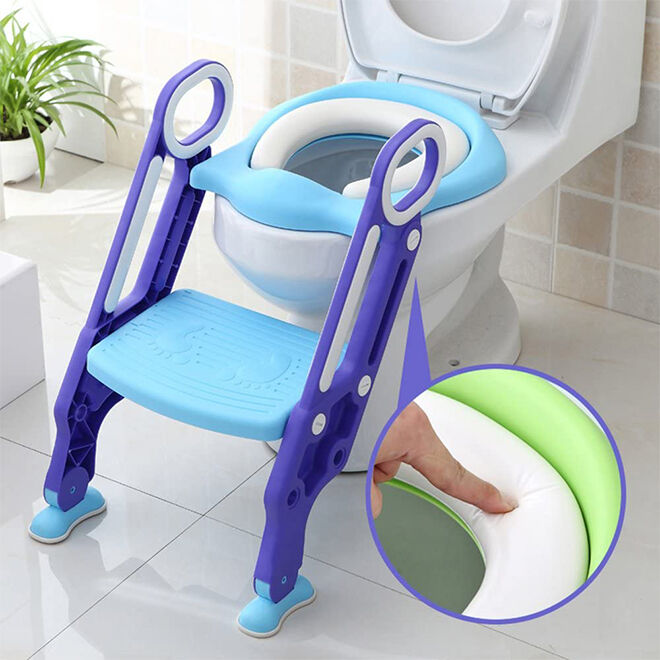 This lightweight toilet training system is as colourful as it is convenient. The non-slip, waterproof seat is extra soft and free of odours, and the easy-hold handles are perfectly sized for toddler's hands. In a choice of different colours, each comes with an adjustable footrest and anti-skid base.
---
Dreambaby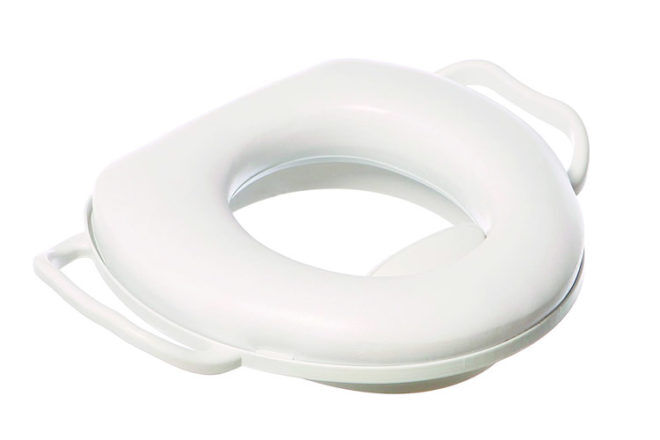 Designed to fit most Australian toilets, this easy-use toilet training seat is soft, lightweight and easy to wipe down when splashes occur (and they do!). With easy-grip support handles, littlies can easily steady themselves during toilet time.
---
Roger Armstrong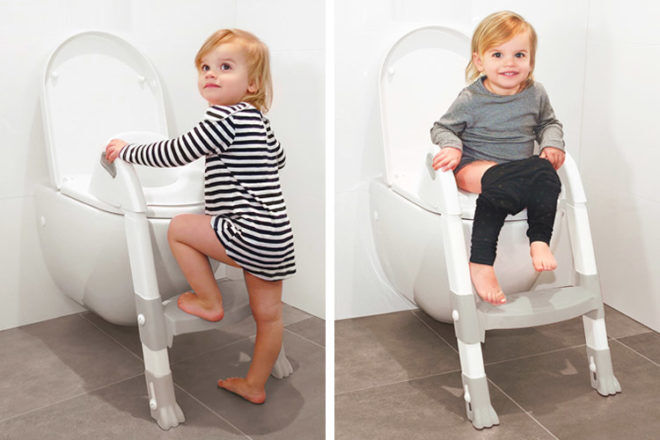 This fold-away toilet seat has height-adjustable legs that be arranged to suit most modern toilets. It has an ergonomically designed seat with a nice high back for extra support and side supports to help little ones feel secure.
---
Target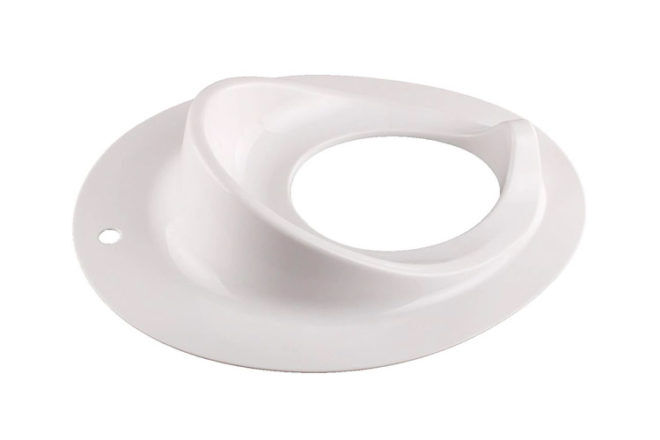 If you're after a no-fuss toilet seat at a rock-bottom price, look no further. This great-value option is designed to fit most toilets, has a high splashguard and a contoured shape for supporting little backs and bots.
---
Childcare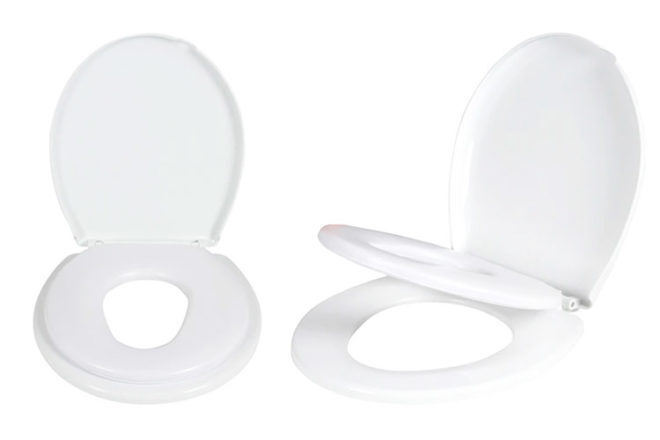 Both a padded toddler seat and regular adult seat in one handy unit, this gem is a fab option when the whole family is sharing one toilet. Rather than having to constantly remove and replace a toddler seat, simply flip it up and out of the way. Love that.
---
This article is curated by our Editors and includes affiliates and/or paid inclusions. See our Disclosure Policy.
Know a brand of toilet training seat we should add to our list? Contact us and let us know.
Read these roundups next …
On the hunt for more brilliant products for your mighty tot? From the coolest booster seats for little foodies to height charts for tracking their growth, here are some roundups to check out next:
Read this: How to teach kids to poo in the toilet