Old Man Emu
by John Williamson
Legendary Aussie song 'Old Man Emu' has been turned into a picture book to celebrate 50 years since John Williamson first released the classic hit.
The iconic song regales the tale of an emu and all the fantastic things he can do – and the one thing he can't – fly. 'He can't fly but I'm telling you, he can run the pants off a kangaroo!' With galahs, cockatoos, wedge-tailed eagles and of course emus and kangaroos, it's a song that so many Australians have grown up with, and now they can read it to their kids and grandkids.
Old Man Emu was the song that launched John Williamson's career in 1970, when he performed it on TV talent show 'New Faces' and won first place. It's still one of his most popular songs, which is why he's teamed with illustrator Simon McLean to release it as a picture book.
Old Man Emu is set for release on September 29, 2020 and can be pre-ordered now.
Old Man Emu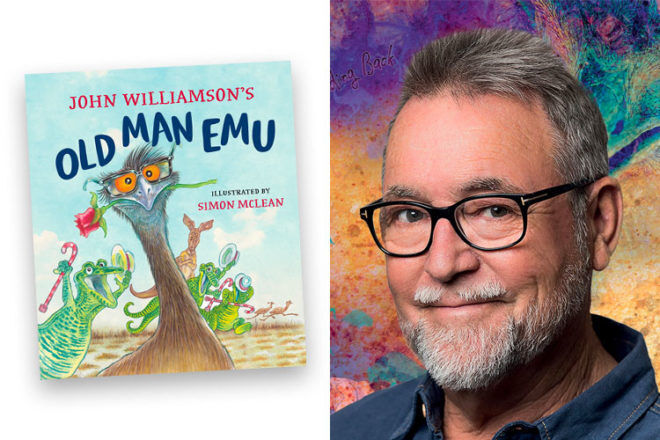 With catchy phrases and a laugh-a-minute on every page, Old Man Emu introduces a whole new generation to an Australian classic, written by an Australian legend. Good luck getting the song out of your head after reading this gem!
Title: Old Man Emu
Author: John Williamson, Simon McLean
For ages: 5+ years old
Publish date: 29th September 2020
Format: Hardcover
ISBN:9781760898793
Number of pages: 32
Meet the Author
John Williamson is an Australian icon, with an entertainment career spanning more than 50 years. He's written two other children's books: My Dad Snores and Christmas in Australia based on songs from his popular JW's Family Album.