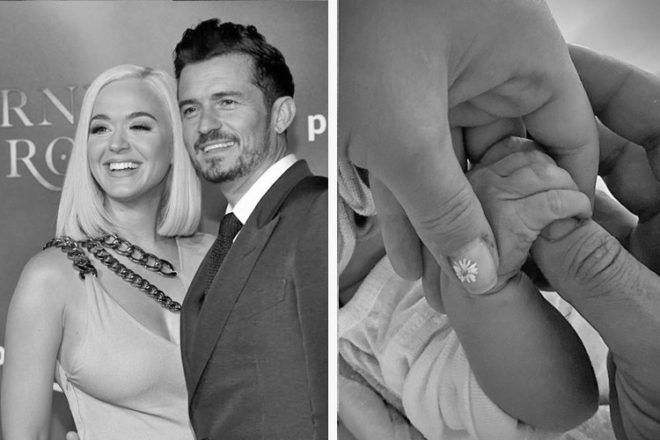 Katy Perry and fiancé Orlando Bloom have welcomed their precious little girl, with an unusual birth announcement.
The celebrity couple haven't yet shared the arrival of their daughter, Daisy Dove Bloom, on their own social media, instead allowing UNICEF to announce the birth.
Daisy is the first baby for 35-year-old singer Katy, and actor Orlando's second child. He shares son Flynn with former wife, Australian model Miranda Kerr.
Welcome to the world, Daisy Dove Bloom! We are honoured to introduce Goodwill Ambassadors @KatyPerry and Orlando Bloom's new bundle of joy.

"We are floating with love and wonder from the safe and healthy arrival of our daughter."

— UNICEF (@UNICEF) August 27, 2020
In a statement on the UNICEF website the couple said, "We are floating with love and wonder from the safe and healthy arrival of our daughter. But we know we're the lucky ones and not everyone can have a birthing experience as peaceful as ours was. Communities around the world are still experiencing a shortage of healthcare workers and every eleven seconds a pregnant woman or newborn dies, mostly from preventable causes. Since COVID-19, many more newborn lives are at risk because of a greater lack of access to water, soap, vaccines and medicines that prevent diseases. As parents to a newborn, this breaks our hearts, as we empathise with struggling parents now more than ever.
As UNICEF Goodwill Ambassadors, we know UNICEF is there, on the ground, doing whatever it takes to make sure every expecting mother has access to a trained health worker and access to quality healthcare. In celebration of the heart we know our daughter already has, we have set up a donation page to celebrate DDB's arrival. By supporting UNICEF, you are supporting a safe start to life and reimagining a healthier world for every child. We hope your love can bloom with generosity.
Gratefully,
Katy and Orlando"
Katy has been incredibly busy over the past few months, sharing dozens of bump images with her fans since announcing her pregnancy in March as well as releasing a new album. Katy and Orlando were planning to tie the knot this year, but have had to postpone the wedding due to the uncertainty surrounding the Covid-19 pandemic.
"'You can't plan anymore in 2020 because those plans are ­always cancelled," Katy told The Mirror. "We just want to ­deliver a healthy child. Everyone has to take life one week at a time right now."
View this post on Instagram
The superstar singer says she's felt more powerful as a woman during her pregnancy.
"Being pregnant is amazing because my level of appreciation for women has grown exponentially and given me this powerful feeling, like I can do it all while still creating another life," she told The Sunday Times Style. "I feel really powerful."
Katy revealed her pregnancy in the music video for her song 'Never Worn White', which you can watch below:
---
5/3/20
Katy Perry expecting baby with Orlando Bloom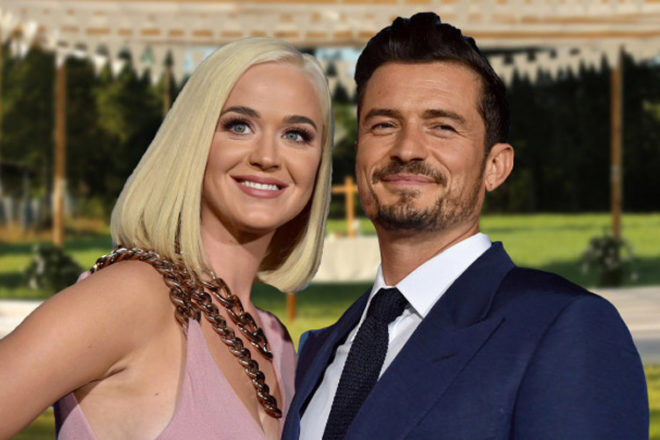 Katy Perry has confirmed she is expecting her first child with fiance Orlando Bloom, 43, via an Instagram live. The US singer revealed the news in the music video for her latest single, Never Worn White.
The singer announced that she and Orlando Bloom, 43, are expecting after three years together. "Let's call it a reveal – there's a lot that will be happening me this summer. Not only will I be giving birth — literally," she confirmed while snacking on dried mangos, adding that she and Orlando are "very excited" about the news.
"Go watch the music video to watch what's very true," she continued, referencing the on-display bump in the video.
The romantic ballad appears to have been inspired by her relationship with British actor Bloom. Perry, dressed in a white dress, sings "see us in 60 years with a full family tree".
The video ends with a side-on shot of Perry cradling a baby bump.
Writing on Instagram, the pop star said:  "I am excited, we're excited, and happy. It's probably the longest secret I've ever had to keep."
California-born Perry got engaged to Pirates of the Caribbean star Bloom on Valentine's Day last year.
She was married to British TV presenter Russell Brand for two years from 2010. Perry wore a grey wedding dress for the ceremony.
Bloom was previously married to Australian model Miranda Kerr, and they share a son, Flynn.
Read next …
Expecting your own little superstar? Here are the articles you need to read next: