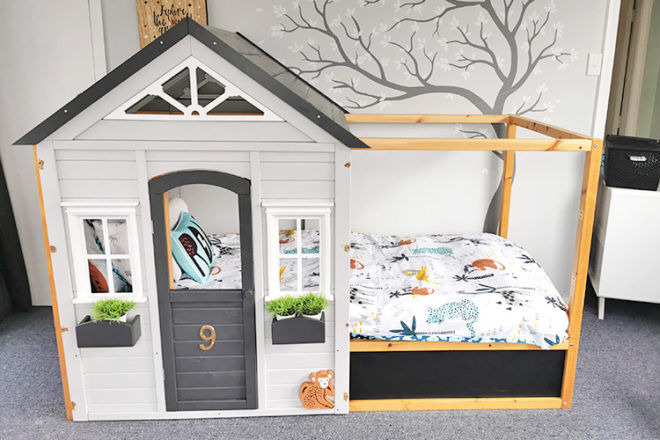 A New Zealand mum has crafted the ultimate Kmart cubby hack, transforming the wooden playhouse into an epic bed for her toddler.
Trina combined the popular Kmart cubby house with the equally popular Ikea KURA bed to create an indoor wonderland for her two-year-old son Ollie, to help him transition from his cot.
"I came up with the idea because two-year-old Ollie needed to go from a cot to a bed but I wasn't ready to just transfer him," Trina told Mum's Grapevine. "I wanted to create a place where he feels safe and secure but also have a cool bed, not just the boring usual bed. The kids cubby house from Kmart looked amazing so I thought if I could somehow attach it to a bed frame I could get both a playhouse and a really cool bed."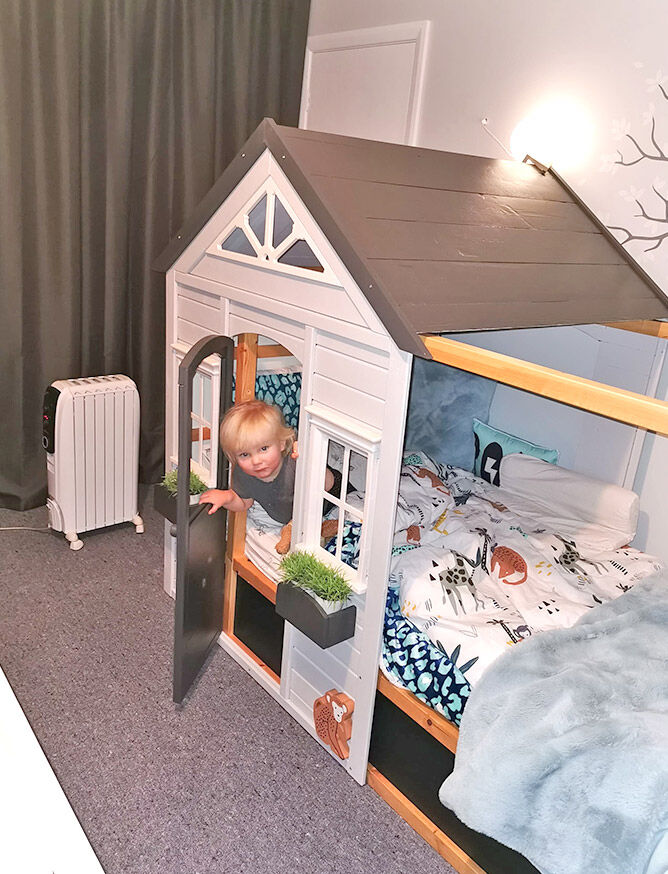 Trina says she's no builder, but the hack was relatively easy. "It wasn't difficult at all. I'm not a builder, nor very handy with tools but I did know how to use a paint brush so knew I could transform the cubby house into a cool bed."
Kmart cubby Ikea Kura bed hack cost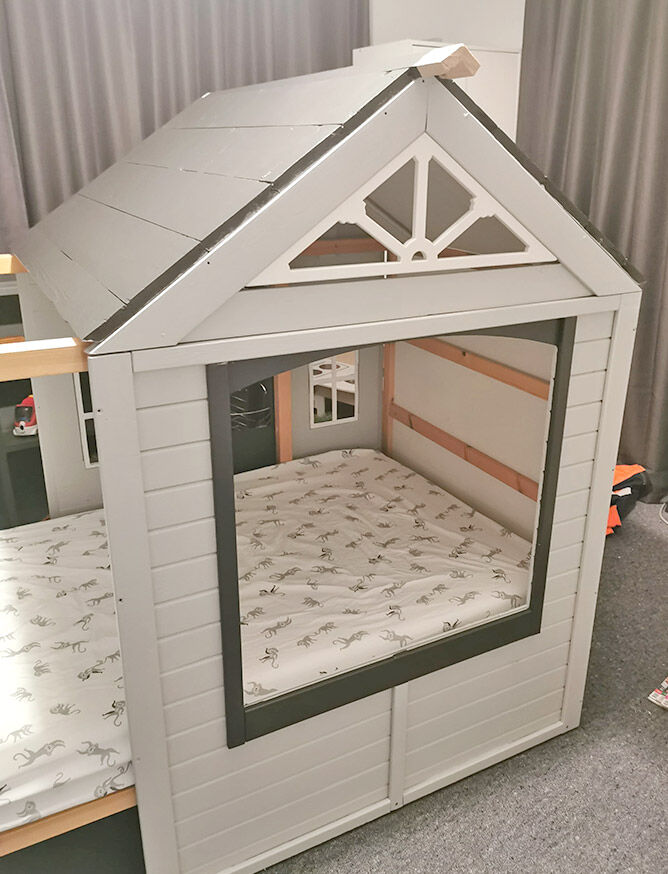 For a few hundred dollars, and few hours of elbow grease, Trina was able to whip up a bespoke toddler bed for her son.
"I picked up the bed frame from a second hand site for $50 after a few internet searches I discovered the Ikea KURA bed frame and knew this was the ideal bed frame to structure the cubby house on. The cubby house was $180 from Kmart New Zealand. Wood filler for the staple hole in the cubby was $10 and sand paper $5. Paint was fairly cheap – 1 litre light grey and 1 litre dark grey about $70. I also managed to find a second hand cast iron bell that I spray painted gold for the front of the house.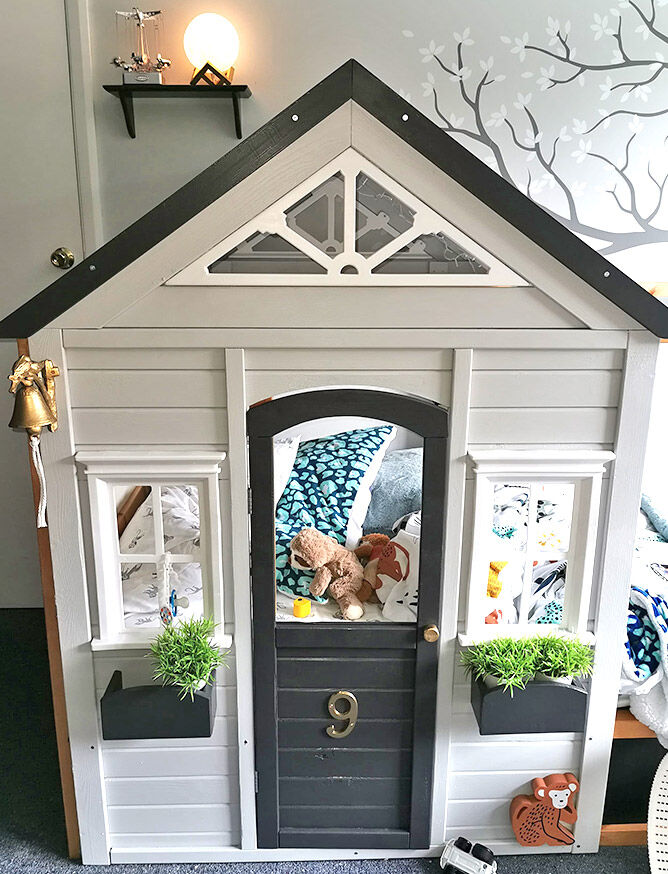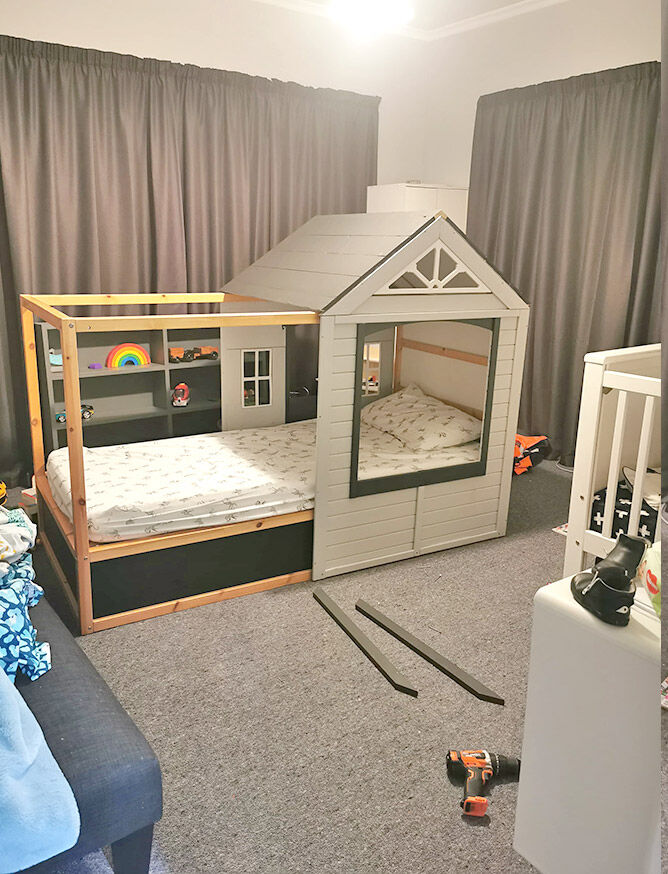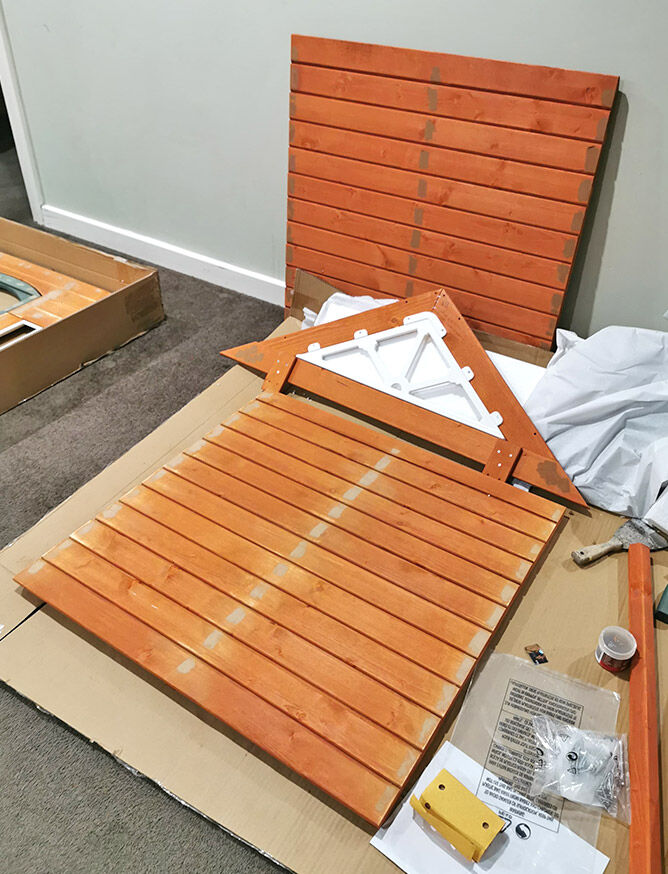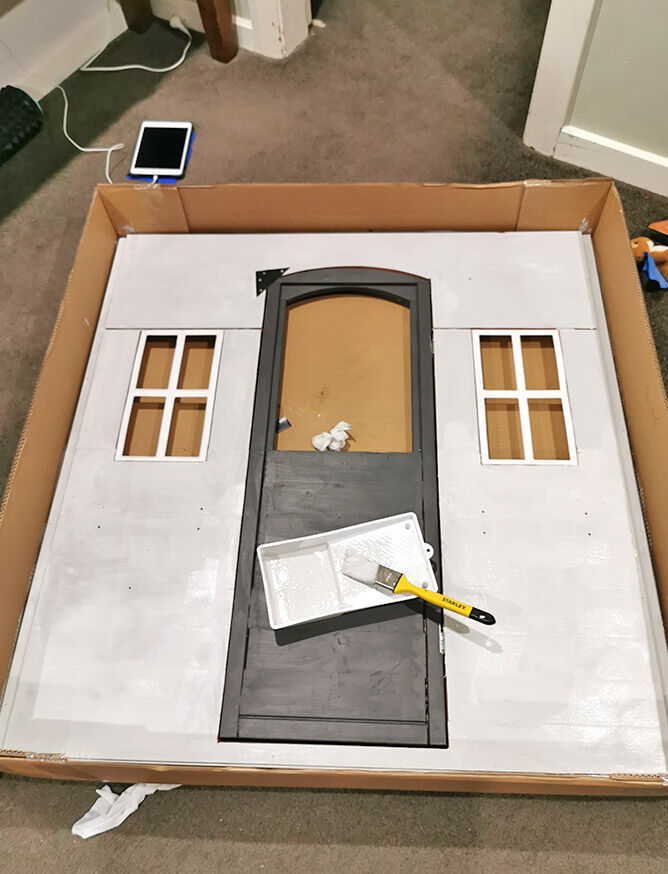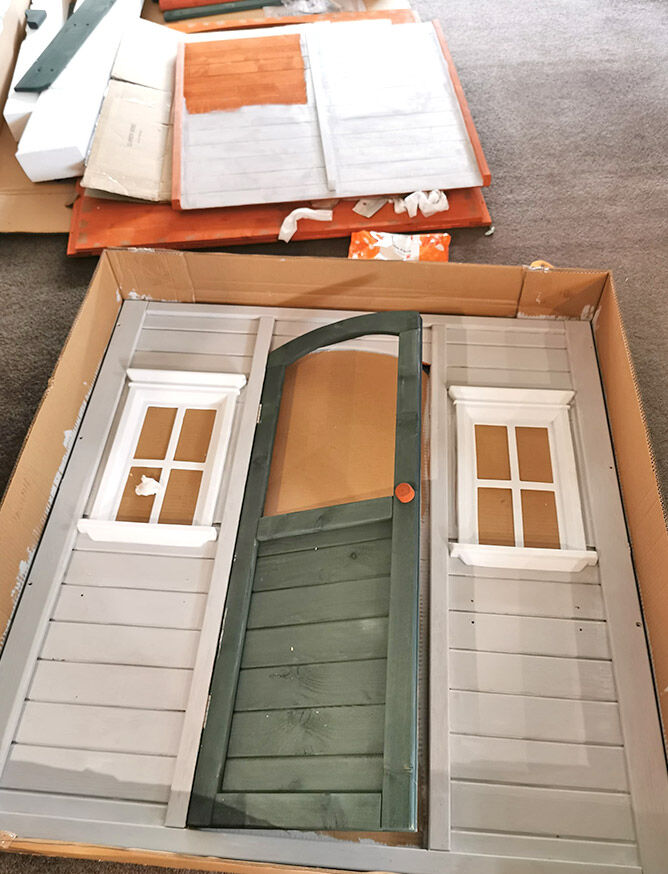 "Fake plants from hardware store were $6 each. Fairy lights were $16 from Kmart and they plug in so no batteries. The bed frame panels were blue so I had some spare blackboard paint lying around and painted these. New mattress was $250."
A bedtime wonderland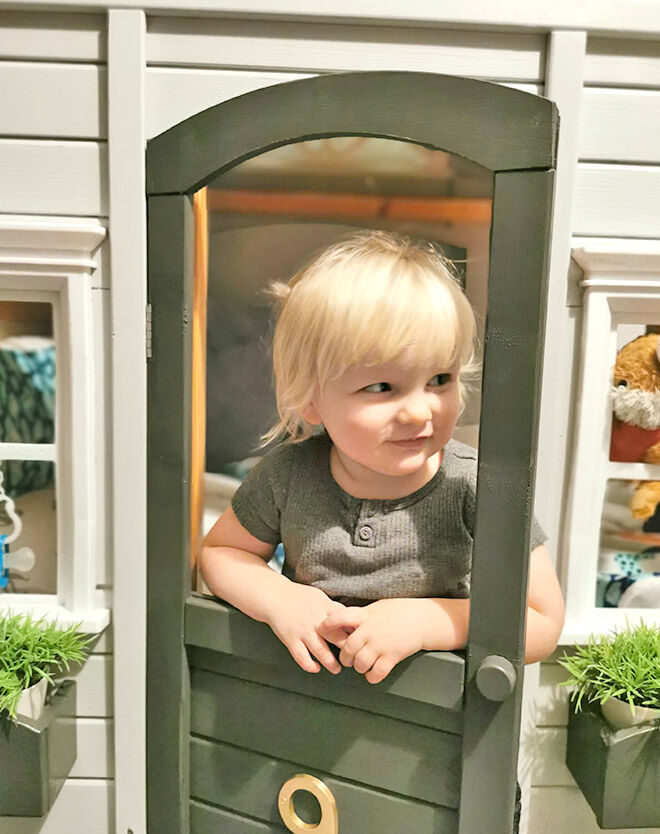 Trina says all of her hard work was worth it when she saw her son's reaction.
"Ollie was so excited in fact I've not seen him more excited in his life. He was overwhelmed with the lights, the door, the bell, the comfort of his new bed. He's a happy wee chappy at the best of times but this blew him away and was worth all the effort in creating it for him"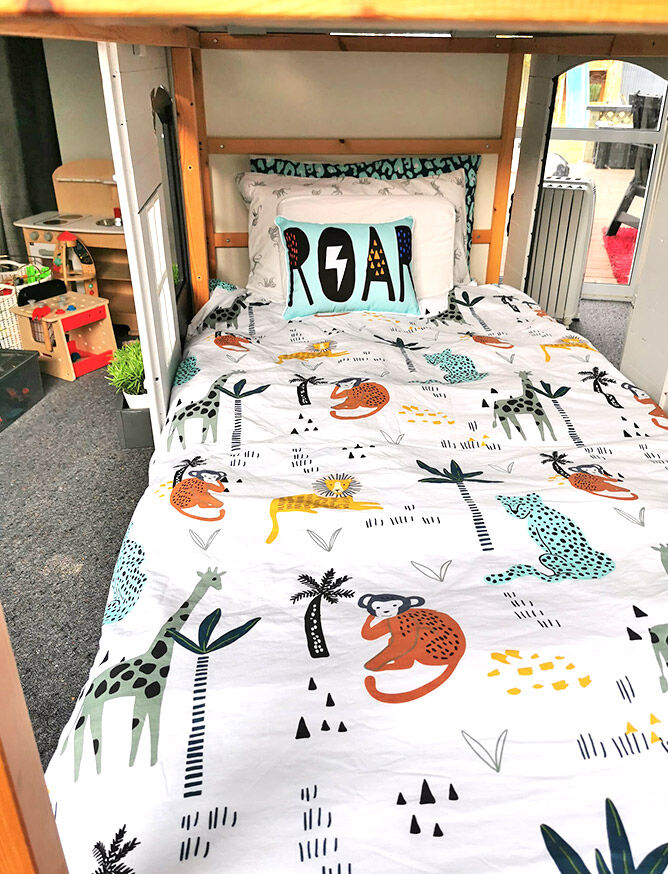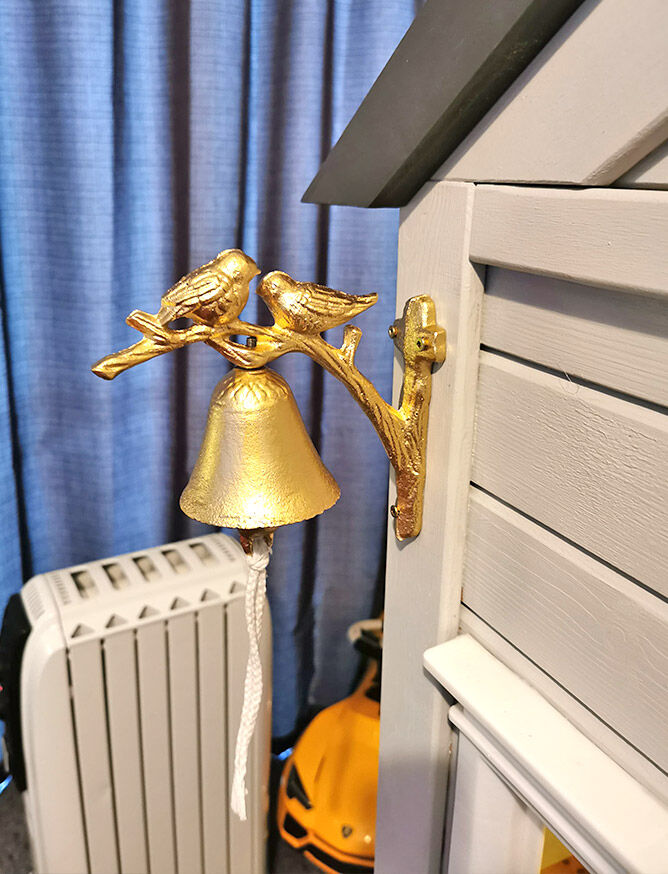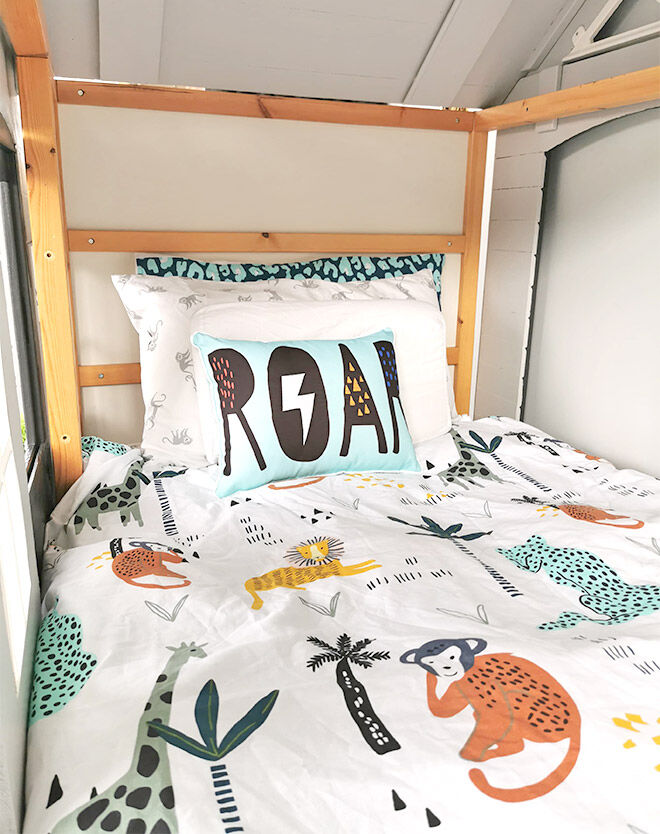 And Trina says it's helped make his transition from cot to bed a cinch, saying he's slept through every night since getting his epic bed.
"Naps have turned into afternoon play time but often that's him in his bed reading books or sneaking hot wheels cars into bed with him."
Trina shared her creation with the Kmart Home Decor & Hacks Australia Facebook group, sending parents into a frenzy.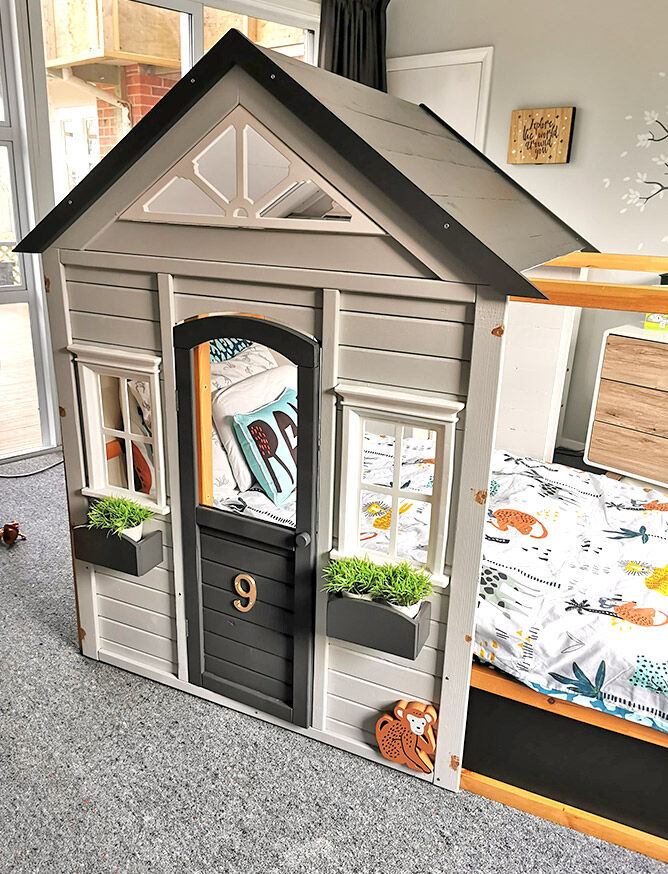 "I think every child deserves great childhood memories and this cubby bed will be one that Ollie will talk about for years. It was a real joy to make and to share with everyone."
We're taking our hats off to you Trina, this is the stuff of childhood dreams!
Read next …
Want to see more sensational Kmart cubby house hacks? Here's some of our most popular: