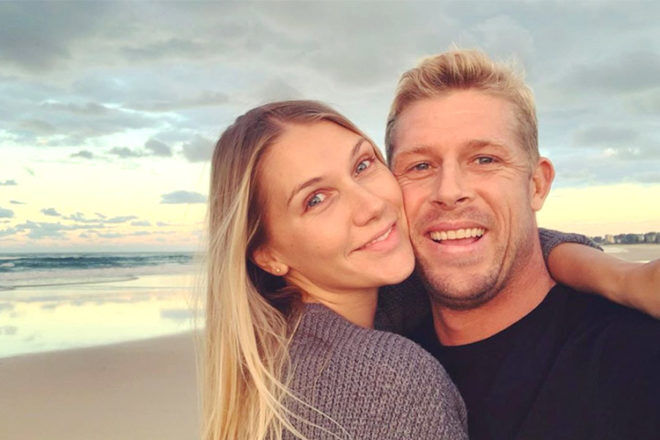 Aussie surfing legend Mick Fanning and his fiancée Breeana Randall have welcomed their first bundle of joy together.
38-year-old Mick and 26-year-old American model Breeana took to Instagram to share their happy news, revealing the arrival of Xander Dean Fanning.
"Hi, my name is Xander Dean Fanning and I came into the world on 10th August 2020 at 2:14pm. I weigh 3.31 kg or 7.045 lbs," Mick wrote.
"I'm extremely strong, healthy and calm all because of my beautiful Mama Breeana is a full on superhero. Mama was so calm, relaxed and in the zone. Dada calls her his Zen Wonder Woman and is so in awe of how strong and amazing she is. Dada thought he could focus but he's got nothing on Mama. She rules. Dada loves you beyond words. Can't wait to meet all my family, friends and all my Uncles and Aunties around the world that gave us so much support. But until then I'm going to get to know Mama and Dada so would love some quiet time with them."
View this post on Instagram
Breena wrote on Instagram: "Mick and I are beyond in love with our strong, healthy cub. It was you all along mate.. I dreamt of you always. We're all doing so well and soaking in all the cuddles. I've fallen in love with you all over again @mfanno.. My rock, my support, my everything. Cheers to this beautiful journey with you my lover xx"
The pair announced both their pregnancy and their engagement in February, with Mick surprising Breeana with a proposal during their baby announcement photo shoot.
View this post on Instagram
Breeana has relished in her pregnancy, posting dozens of images of her growing bump on Instagram over the past few months.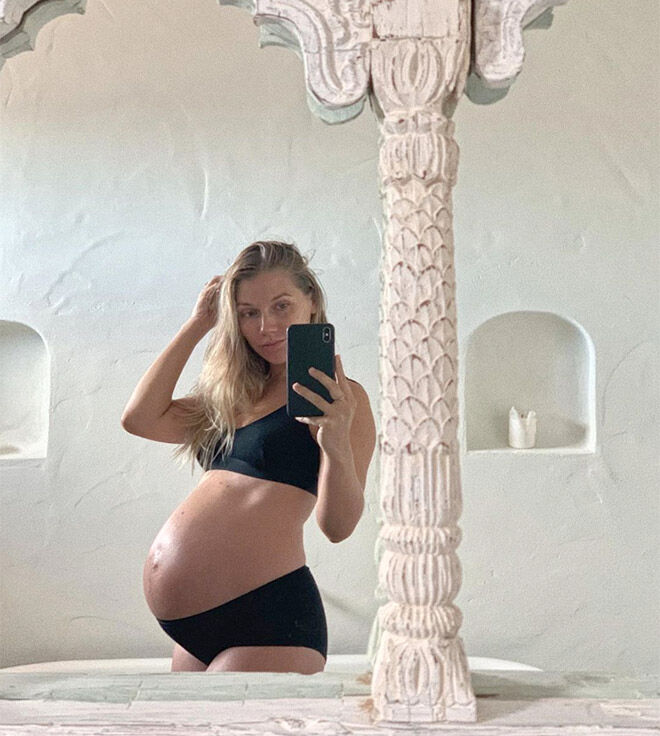 The couple went public with their relationship in November 2017, two years after former professional surfer Mick split from his ex-wife Karissa Dalton.
Join our Facebook pregnancy groups
Expecting a baby? Join one of the closed Mum's Grapevine pregnancy Facebook groups for non-judgemental support from other mums due at the same time as you.
Click below and join your group today.