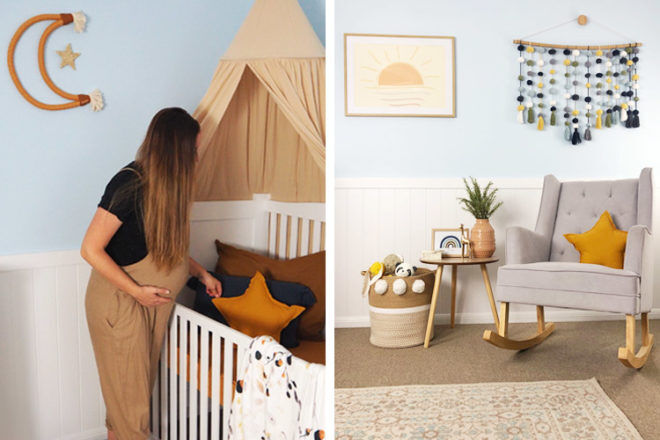 Interior designer Emma-rose always knew she wanted something a little different for her baby shower. So she put a unique twist on the concept, hosting a baby-que nursery gender reveal, combining three concepts into one!
The event was a baby shower, gender reveal and nursery unveiling – with guests having to guess the baby's gender, before walking into the nursery where all would be revealed.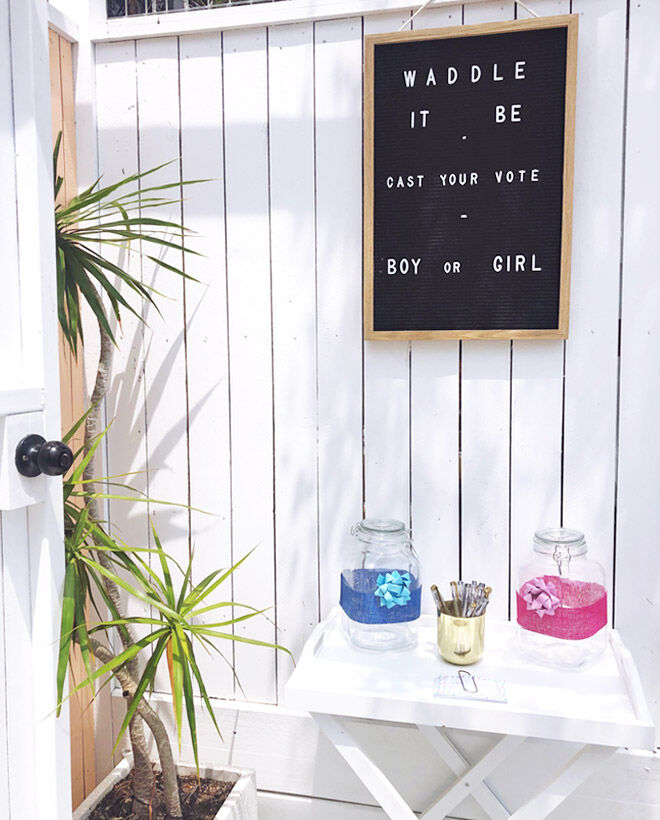 "Being an interior designer, completing a lot of renovations myself and watching a lot of The Block," Emma-rose told Mum's Grapevine. "I knew I wanted to reveal our baby's gender in a unique way. Coming from someone who had an engagement party turned surprise wedding. You could say we like to do things differently.
"Around seven months pregnant we completed our baby's room, after months of shopping and planning! We hosted a 'Baby-que room gender reveal'. We had our closest friends, family and children around, threw on a barbie and supplied lots of cheese and sweets in our front yard.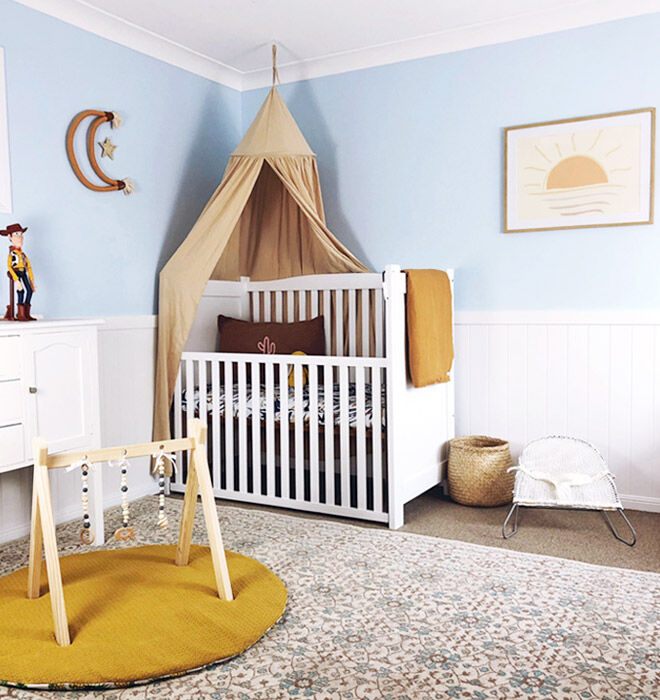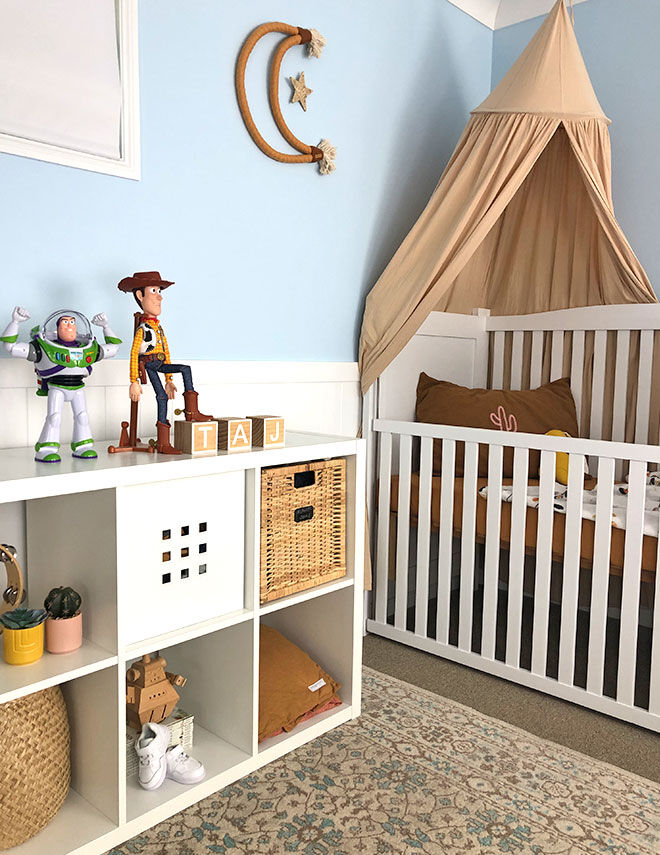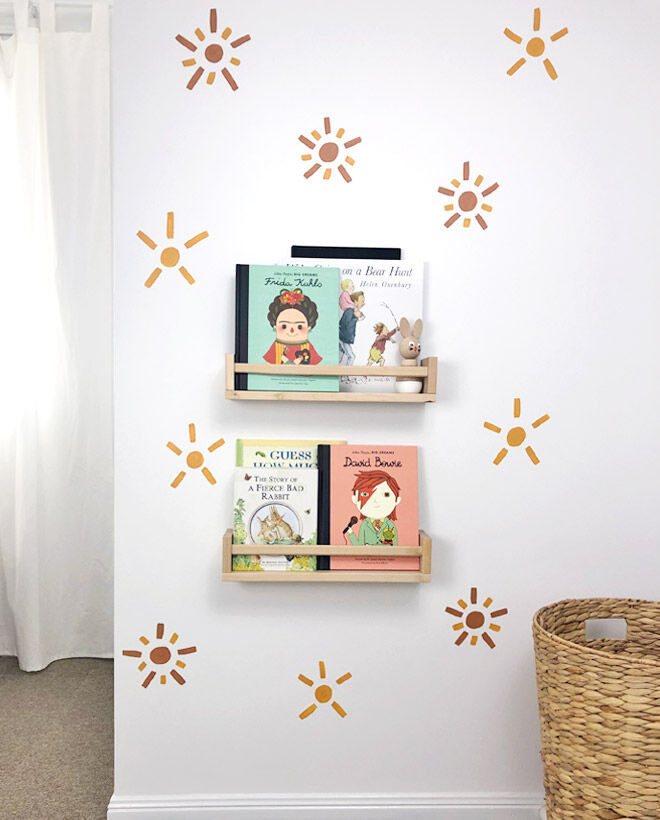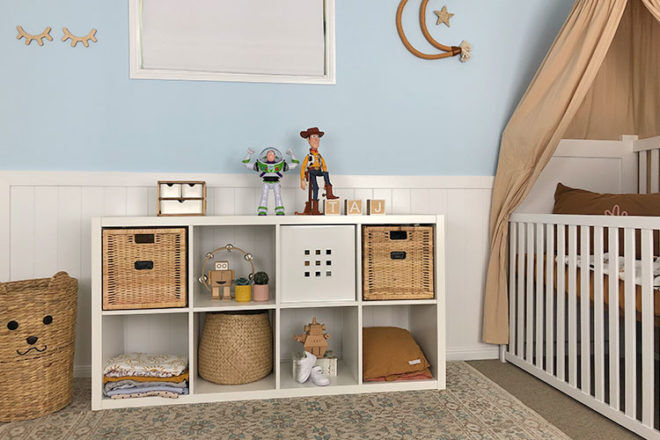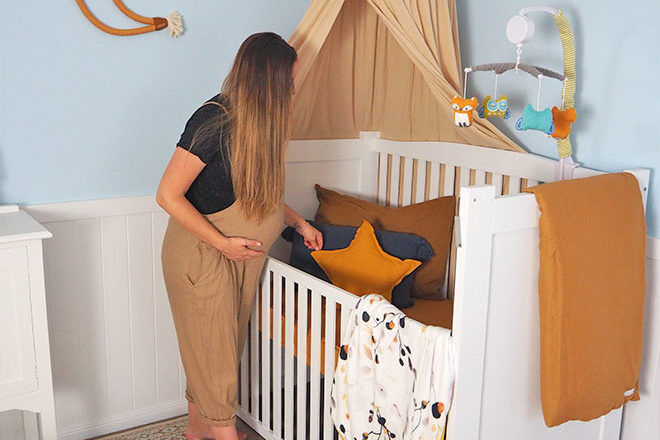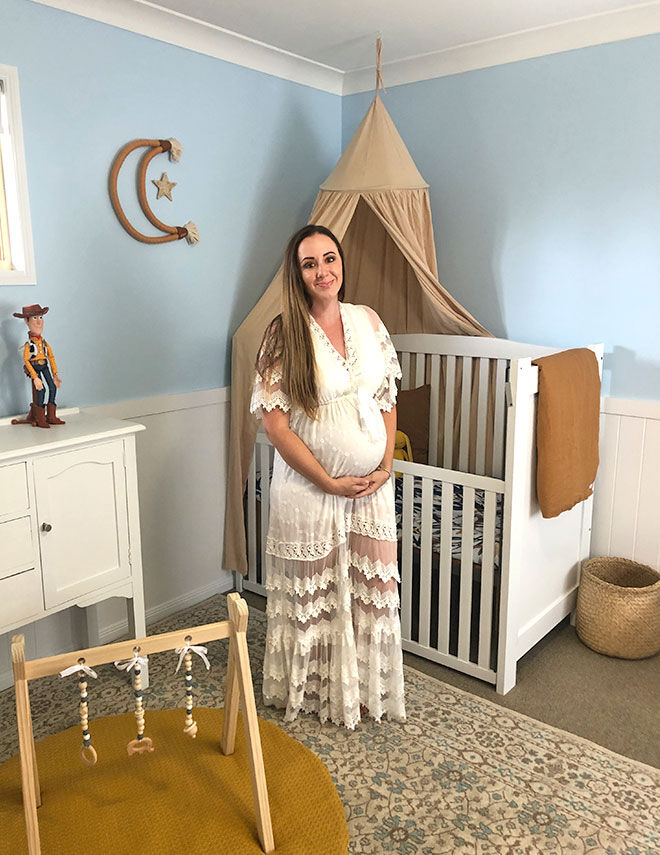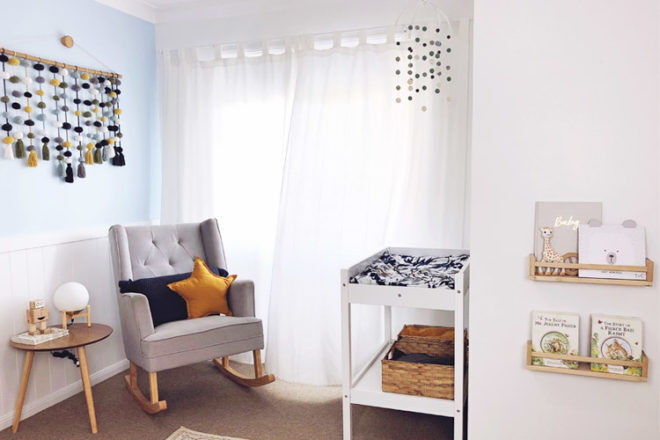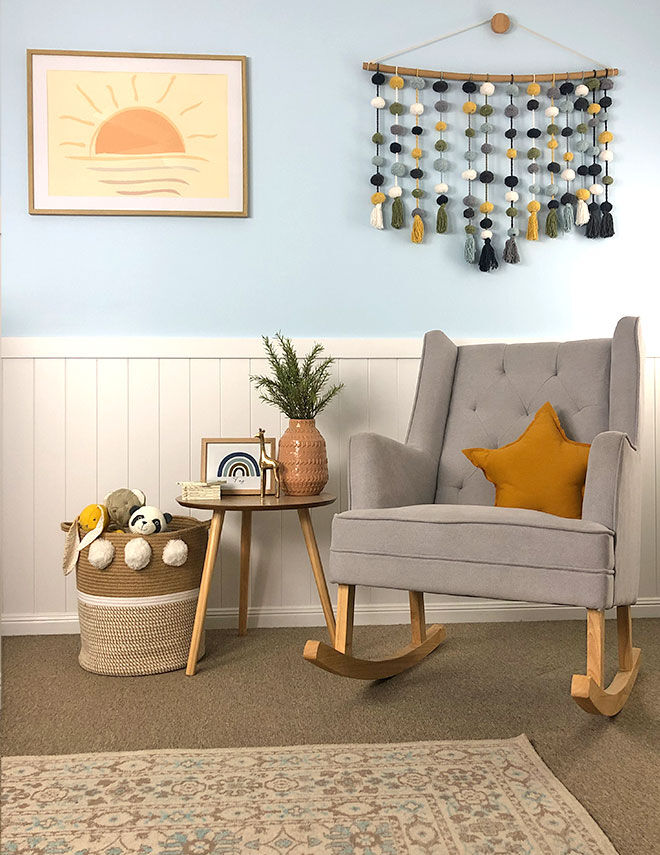 "Upon entry, everyone had to write down their gender guess before heading upstairs to reveal the baby's gender. It's pretty clear when you enter the room that we were expecting a beautiful baby boy. I had so much fun dreaming up and styling our boy's Toy Story/boho room.
"Safe to say a fun day was had by all. Even though 70 per cent of the people guessed the baby was going to be a girl. Some even thought twin girls!"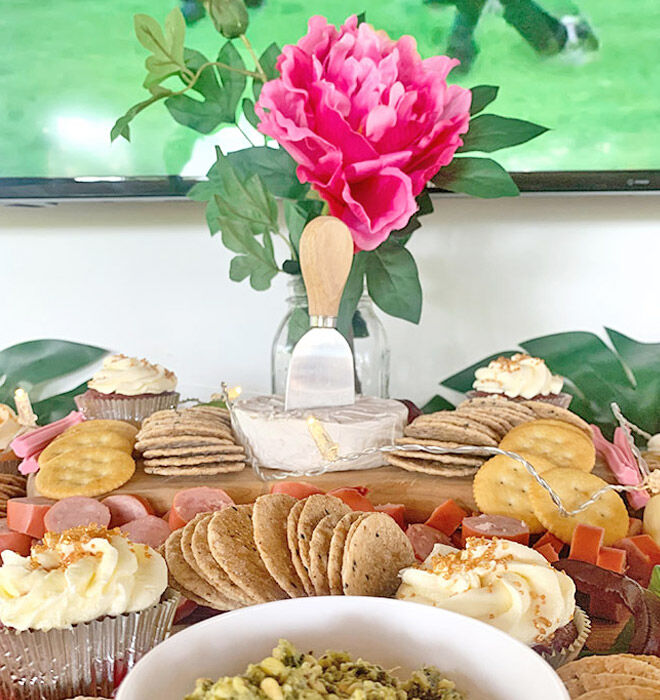 A Toy Story – boho nursery reveal
The baby boy nursery was lovingly styled by Emma-rose, with key pieces handmade by family.
Cot – Handmade by Emma-rose's dad
Rug – Rugtastic
Rocking chair – Adairs
Play mat – made by Emma-rose's mum
Bedding, blankets and wraps – Luna Treasures
Canopy -no longer available, similar available Raspberry Lane Baby
Decals – Handprinted
Moon – Iron and Cub
Ball hanging – Freedom
Art – Seascape Living, Floral and Fern
Sleepy eyes – Pretty in Pine
Shelving cube unit – Ikea
Wooden toys – Happy Go Ducky
Wooden letters – cmc gold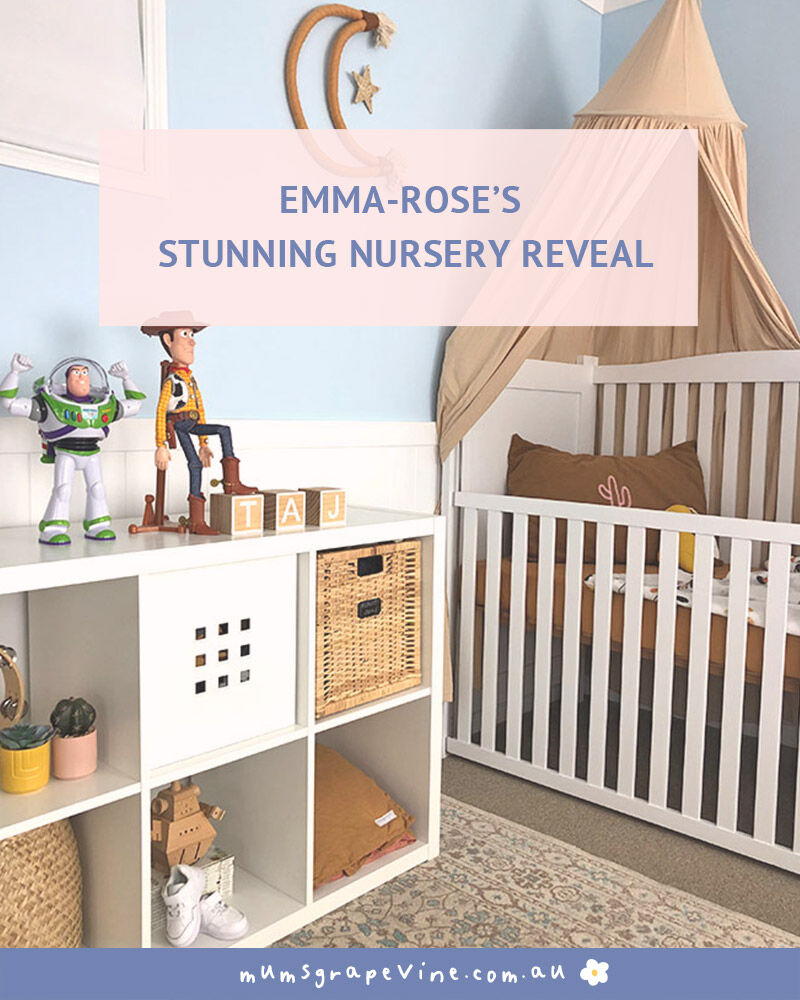 Read next …
Planning a baby shower? We've got all the inspiration you need in these next articles: