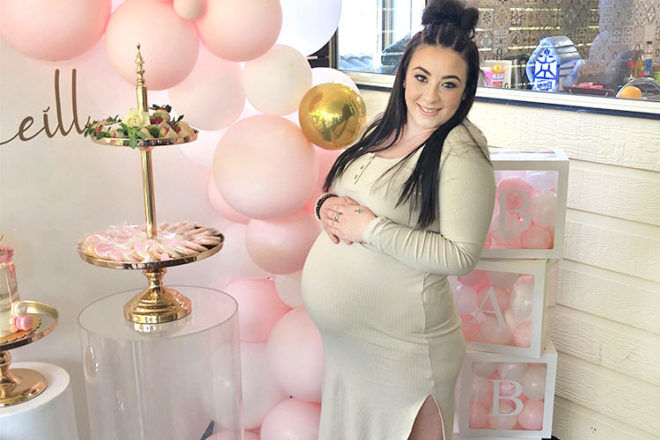 A sweet surprise awaited mum-to-be Annalise at her beautiful baby shower, where the decadent treats abounded, and every detail was carefully planned by excited family members.
The New South Wales mum had no idea what was in store for her, with her sisters and mum planning the whole baby shower in secret.
A sweet, surprise baby shower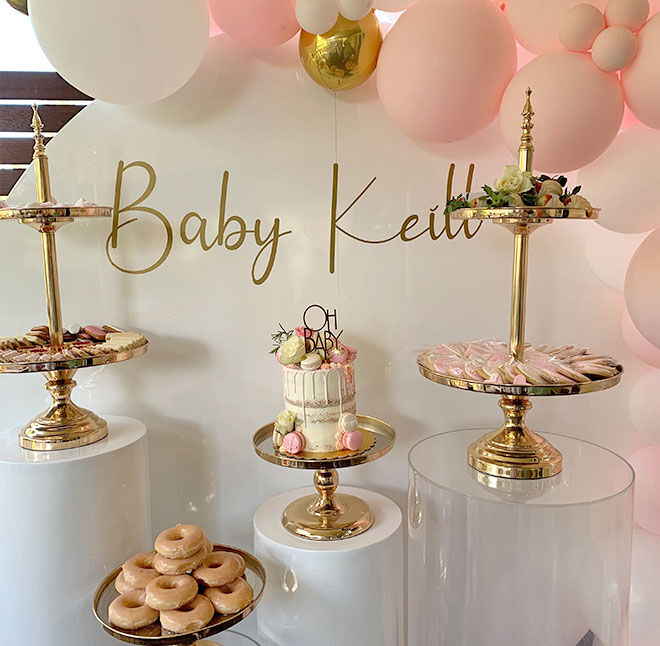 Annalise was 33 weeks pregnant when she was surprised by her sweet baby shower, and says she felt completed spoilt by what her friends and family had managed to put together.
They'd chosen a pink, gold and white theme to celebrate Annalise welcoming her third baby girl, and chose to host an intimate afternoon with close family and friends.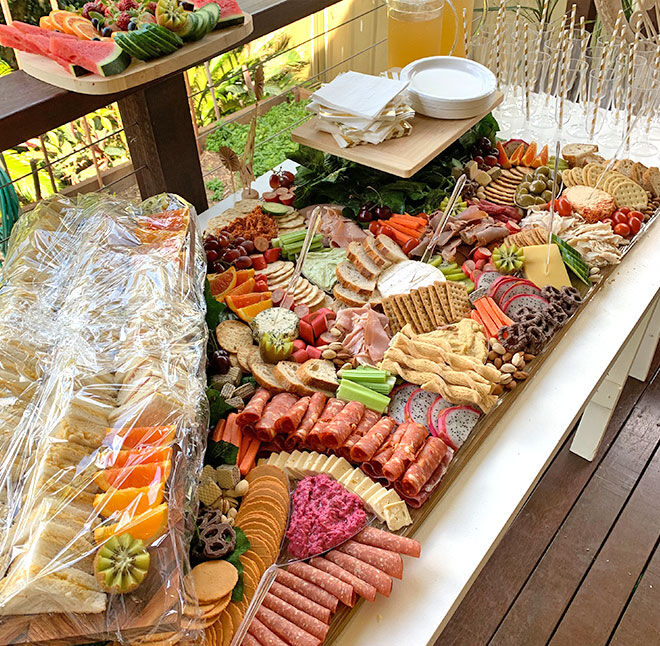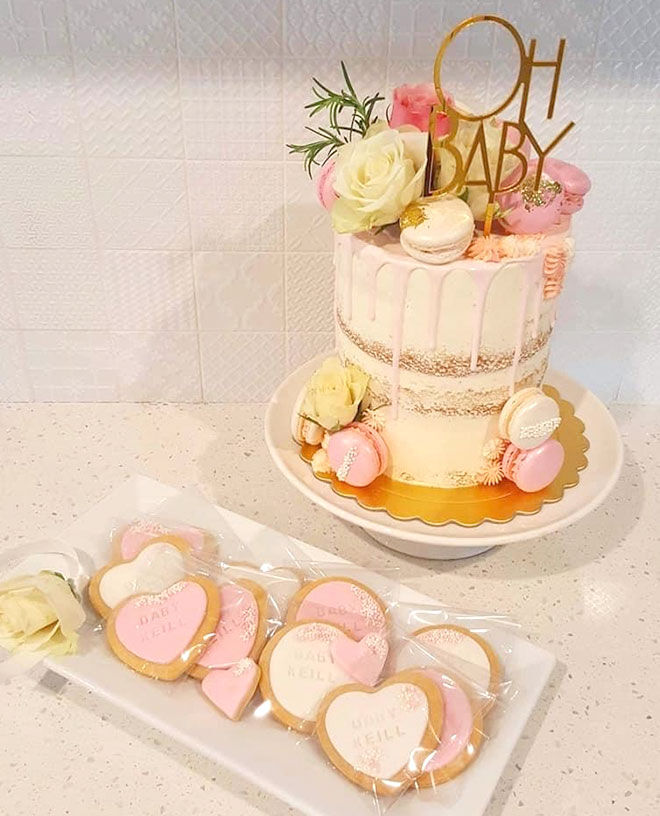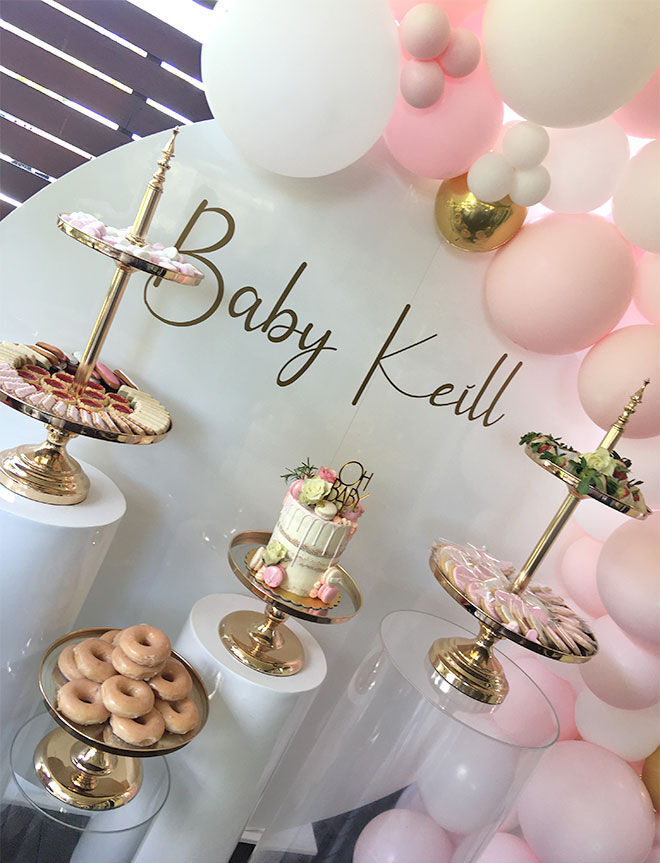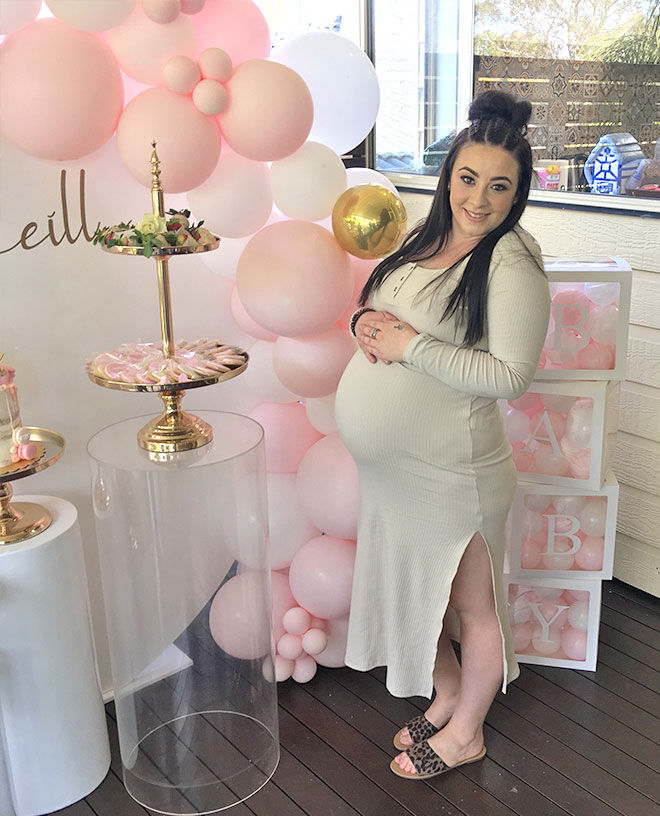 They created a grazing platter heaving with delights, as well as sweets and donuts, personalised cookies and a cake centrepiece.
"The whole afternoon was incredible and I feel so blessed," said Annalise.
Read next …
Planning a baby shower? We've got all the inspiration you need in these next articles:
Share your baby shower …
Got a wow-worthy baby shower you'd love to share with us? We'd love to see it, just click below.