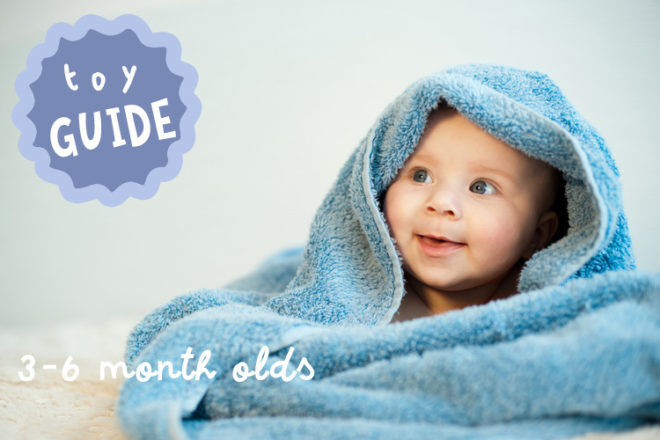 What a delightful age. Three to six-month-olds are smiling, cooing, social creatures who are just starting to connect with and enjoy what's going on around them.
Get them some new toys to practise their burgeoning skills for swatting, grabbing and chewing – or a play mat for tummy time and rolling.
Here's our guide to gifts and toys for 3 month olds boys and girls.


Smiling And Giggling
Swatting And Swiping
Babbling
Tummy Time
Reaching And Grabbing Things
Learning To Roll
Discovering Their Hands And Fingers
Mouthing Objects And Toys


Teething Ring
Pram String
Baby Safe Mirror
Rattle or Shaker
Squeaker


15 gifts and toys for 3 month olds
Here are our top gifts and toys for 3-month-old girls and boys.
Tactile play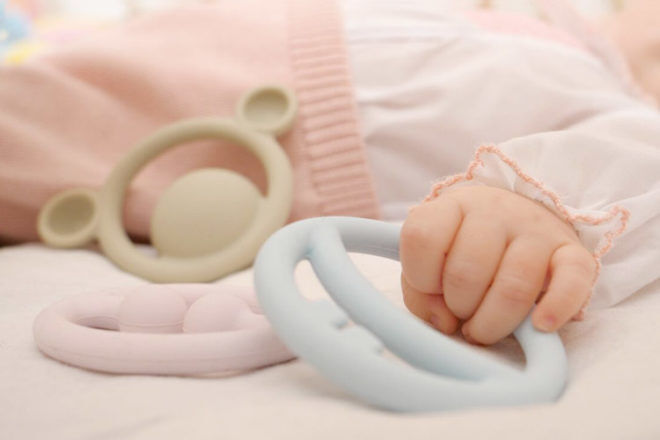 Soothe sore gums and stimulate their sense with these playful teething rings. The food-grade silicone feels soft to touch and as baby gets bigger, they become great toys for nimble fingers to explore.
---
Friends to go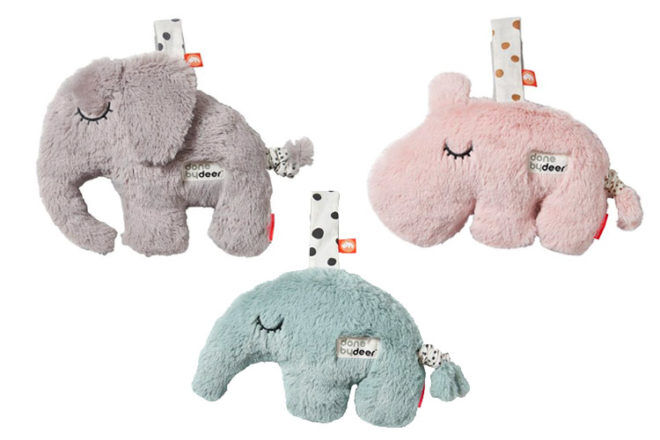 Designed for sleep and play, this loveable herd of musical cuddle toys are perfectly sized for baby to hold and squeeze. Simply pull their tail to hear a sweet and soothing tune. Choose from Elphee the elephant, Antee the anteater and Ozzo the Hippo, or take one of each and start your own tribe!
---
A cot companion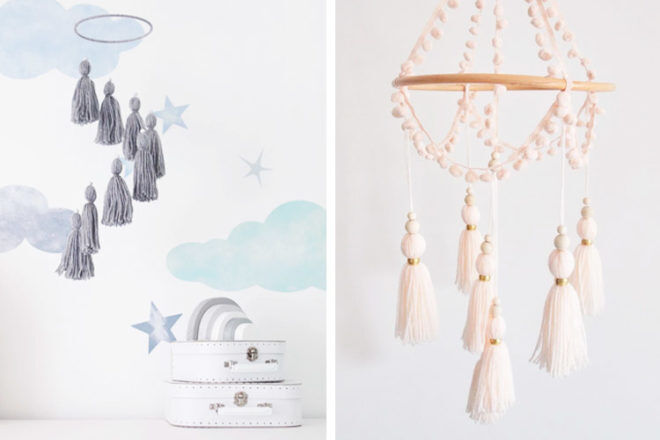 More than just nursery decor, these stunning handmade mobiles transfix tiny bubs with tassels that twist and turn in the breeze. Hang above the cot or nearby the change table and keep little ones entertained while they look up to the sky.
---
A dainty deer
From the same folk who brought us Sophie the Giraffe comes Fanfan the Fawn. His contrasting spots catch baby's eye and those lovely long legs are perfect for bubba to grab and chew. Made from 100% natural rubber and edible paint, he's completely safe for babies of all ages.
---
An exciting world awaits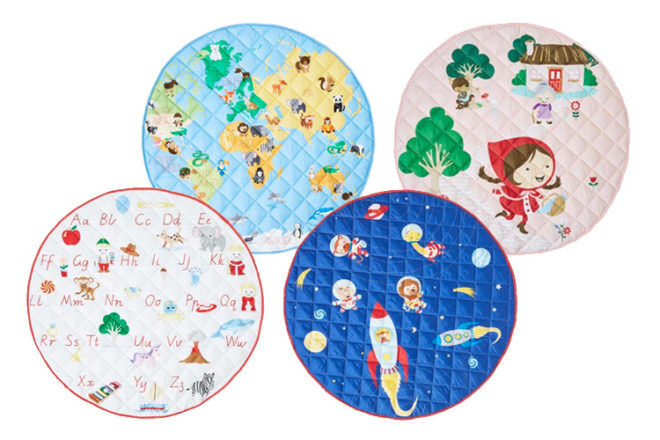 Eager explorers can travel the world while testing out their rolling skills. Perfect for tummy time or taking a tumble, this adorable play mat showcases the seven continents and their oh-so-cute native creatures.
---
Lending a hand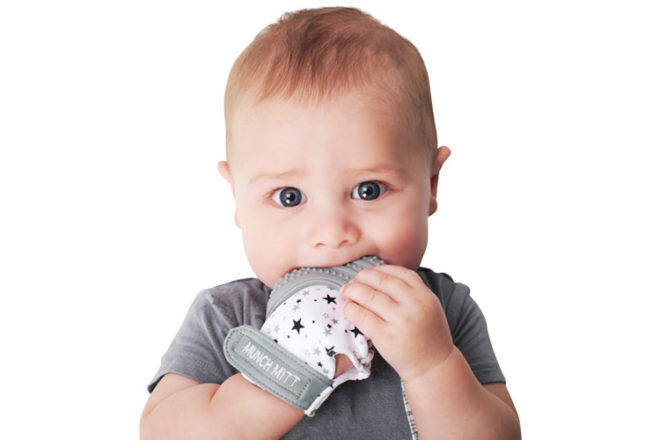 A wearable teething toy that doesn't fall off. Perfect for the car or stroller, the textured silicone massages gums while the crinkle of the glove stimulates hearing. We love that it's machine washable too! Available from Coles.
---
Night Lights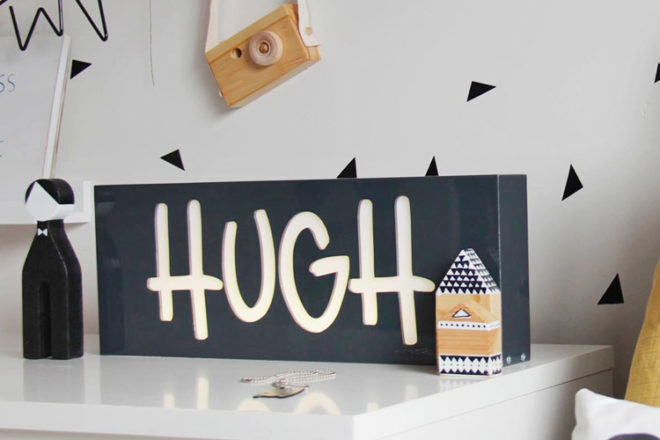 What better way to personalise bubbas nursery than with a nightlight made just for them. Customise everything from the colour of the lightbox to the font style and fun emojis that suit your starry-eyed tot.
---
Teethers take a healthy turn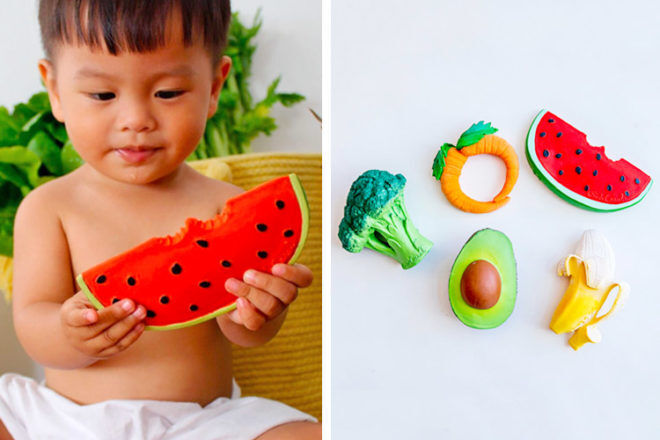 Encourage healthy eating habits from a young age with the fun and fruity teethers from Oli&Carol. Made from natural rubber and food-grade dyes, these beauties work wonders as a teether to relieve sore gums and their fully-sealed design means their brilliant for the bath too!
---
House of fun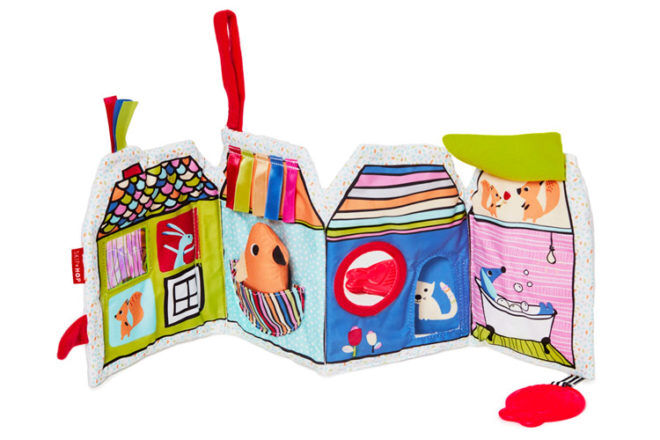 An activity book that's packed to the rafters with features for baby to explore. There's tactile ribbons, a baby-safe mirror, peek-a-boo windows and soft flaps for bubba to open and close. With crinkle pages and contrasting colours galore, it's a brilliant toy for your 3 month old's sensory development.
---
Prickly pram toy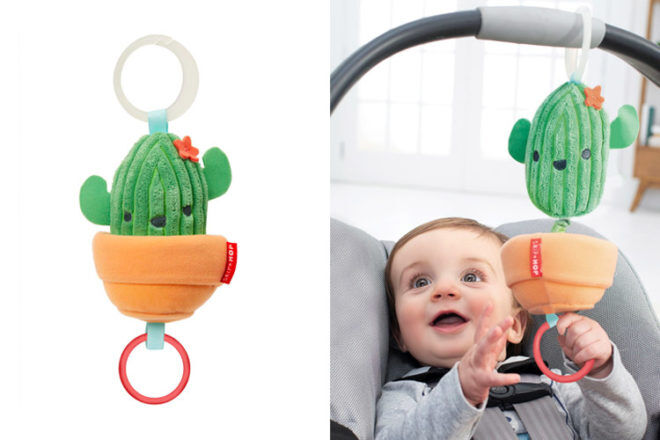 There's nothing prickly about this oh-so-cute cactus. The plush, potted cactus vibrates and shakes when the ring is pulled. A handy stroller ring makes it this green guy the perfect friend to tag along on any adventure.
---
Rad rattles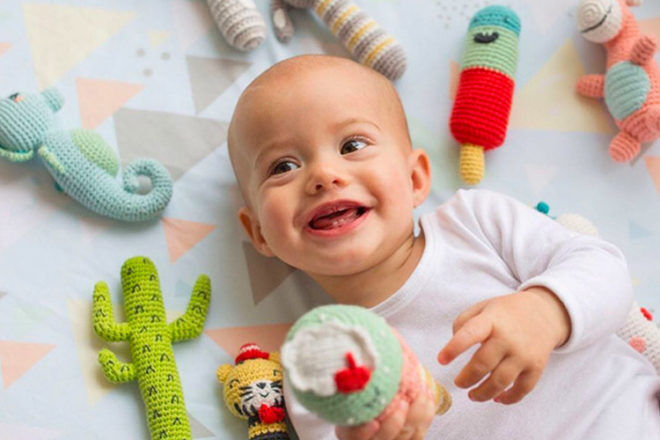 A treat for gummy smiles and curious hands, a beautifully crocheted rattle makes for a sublime baby gift and one of our fave toys for 3 month old babes.

---
Teeny tiger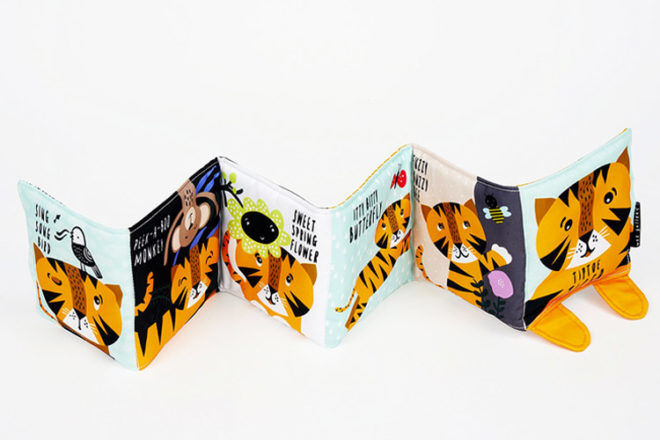 The adorable new series from Wee Gallery features colourful artwork on one side and an illustrated narrative on the other. We love that it comes in a box, ready for gifting.

---
Mouth puzzle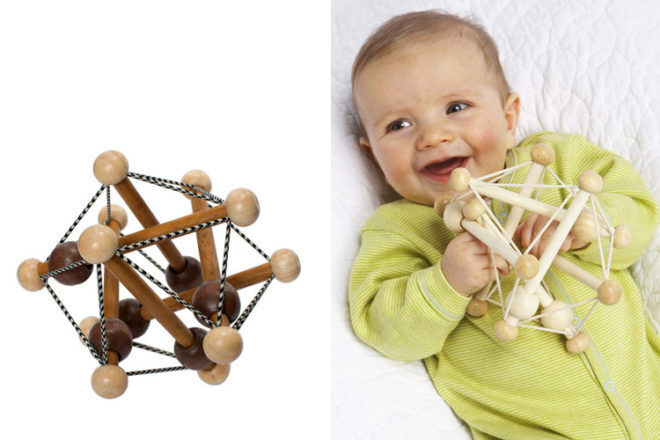 A tangle of web, rods, strings and beads the Skwish is endlessly entertaining. Tapping into multi-sensory play the rebounding elastic teaches cause and effect.
---
Bed buddy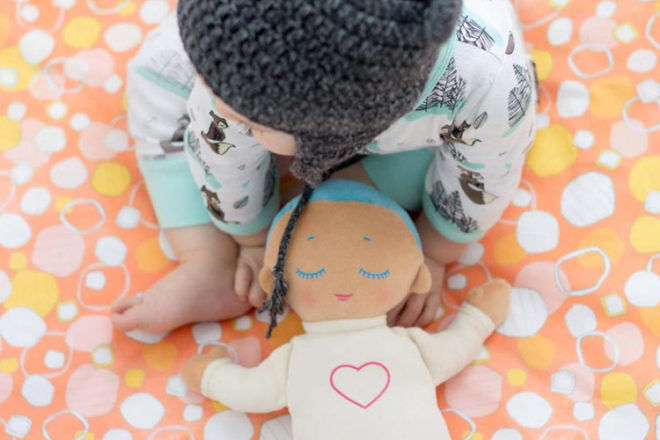 Designed to help baby wind down to sleep, the Lulla Doll plays a real-life recording of breathing and heartbeat and adsorbs the smell of a parent. Now that's clever.

---
A wonderful workout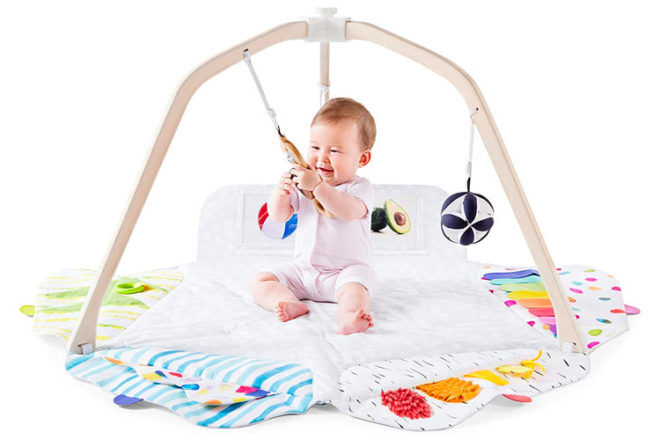 Go from tummy time to play fort with a clever activity gym that grows with your baby. The five development zones open up for bubba to focus on sounds, colours, textures and more and can be hidden away to prevent overstimulation.
---
This article is curated by our Editors and includes affiliates and/or paid inclusions. See our Disclosure Policy.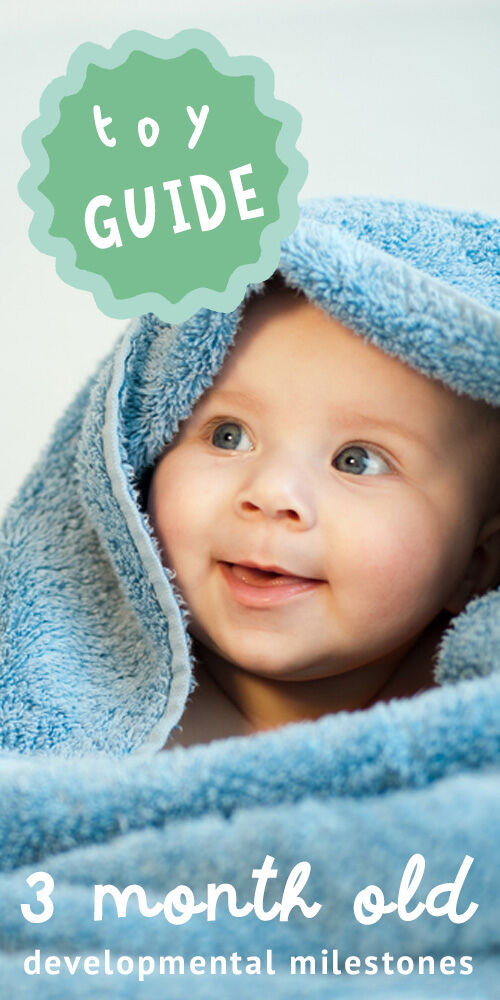 ---
Know more toys for 3 month olds that we should add to our list? Contact us and let us know.
Find more great gifts for kids:
We've collected a treasure trove of amazing Christmas gift ideas, from the latest baby toys from leading brands to the quirky boutique finds. There's something for every little Piper, Noah and Charlotte.
Gifts for kids based on play and development, not gender.
---
This curated gift guide includes sponsored and affiliate inclusions. See our Disclosure Policy.