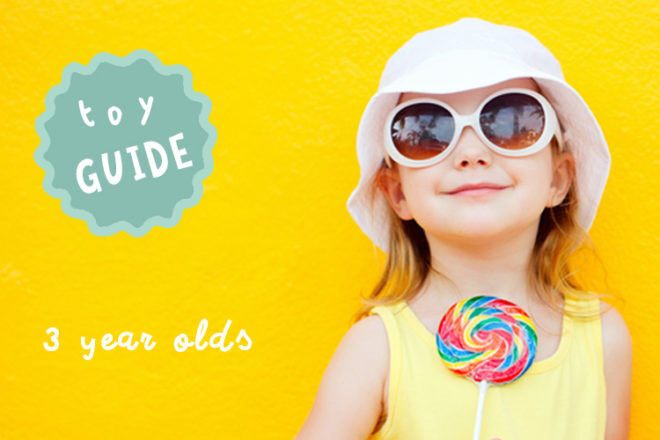 Imagination and pretend play really comes to the fore for three-year-olds, so they will love playsets with animals and characters (from farm sets to princess castles) as well as pretend tools, doctor's kits and lots of other accessories to enhance their make-believe games.
Check out our favourite toys for 3 year olds, based on what they're doing, loving and learning at this stage in their development.


Painting And Drawing
Riding And Pedalling
Laughing At Silly Jokes
Playing Co-Operatively (Sometimes!)
Playing Make-Believe
Dancing
Dressing Up
Playing Ball Games
Talking (A Lot)
Asking 'Why?'


Magnetic Games
Sand And Water Play
Puzzles
Dress Ups
Imaginative Play Sets
Basic Matching Games
Duplo
Tea Set
Play Food
Craft Supplies
Toy Tools
Bubble Machine


19 gifts and toys for 3 year olds
Here are our top gifts and toys for 3-year-old boys and girls.
The ultimate wheels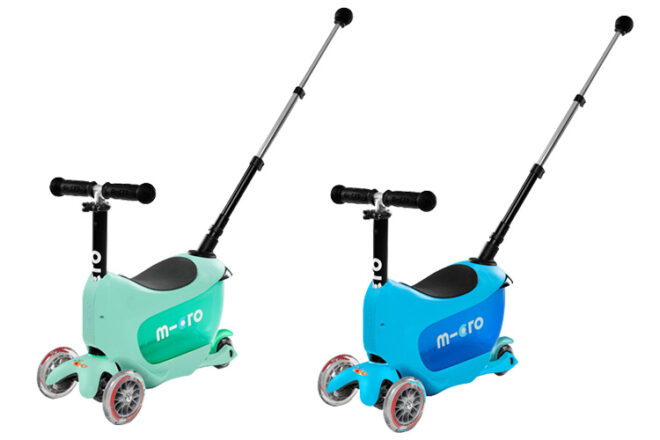 Stable and simple to ride, the award-winning Mini2Go Deluxe Scooter comes with a parent handlebar and removable seat to expertly see kids through their preschool years. We love that it has a storage compartment for carting Teddy.
---
A home of their own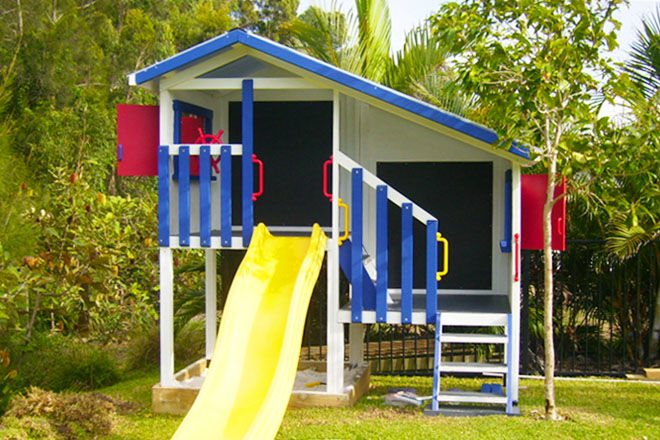 A backyard delight, the layout of this clever design can be changed around to suit your backyard and kids. Complete with a cubby house, handles, stairs and balustrades, add slides and accessories for a bespoke finish.
---
Take a sweet seat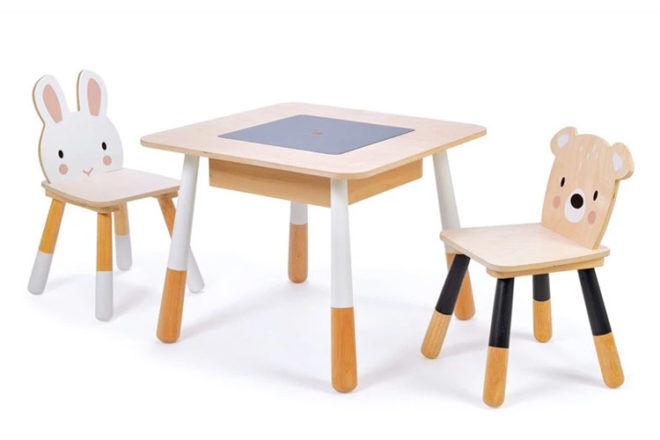 With its adorable bear and bunny character seats and talented table with a hidden compartment for storing treasures, this set is the ultimate set-up for three-year-olds itching to craft and create. We love the chalkboard central panel for extended play.
---
Everything in its place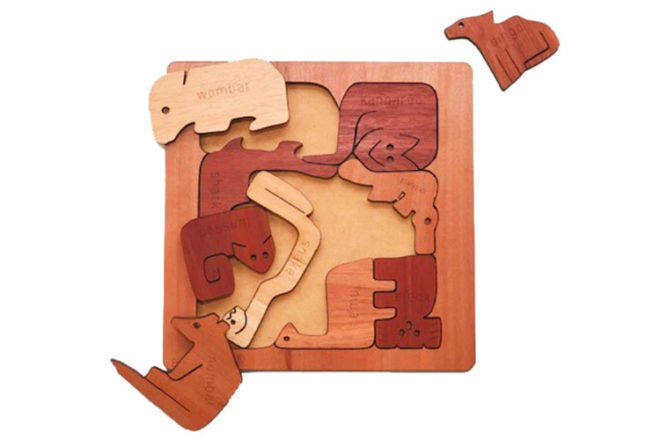 A timber teaser with 10 tricky Australian animals to pop in their rightful place. Each square critter is crafted from a different type of timber, so just like their real thing, each is unique!
---
Sleep tight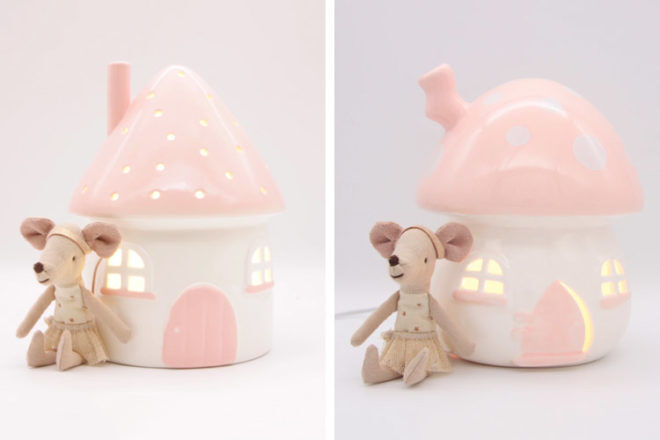 These comforting handmade night lights make stunning decorative pieces, and they couldn't be more perfect for adding a touch of magic to kids' rooms. Choose from mushrooms, toadstools, Elfin and fairy houses in pastel shades.
---
Instant cubby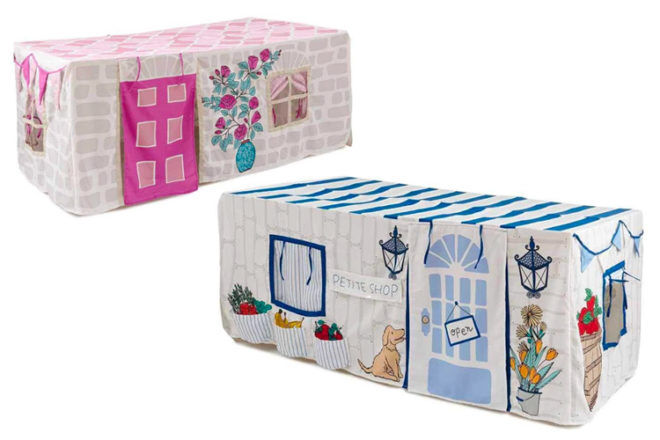 Drape the beautifully detailed Petite Maison Play Tablecloth over the dining table and it's instantly transformed into a world of pretend play. With ties to hold it in place and sweet details like windows and doors, these indoor cloth cubbies are designed in Australia.
---
Flexible fun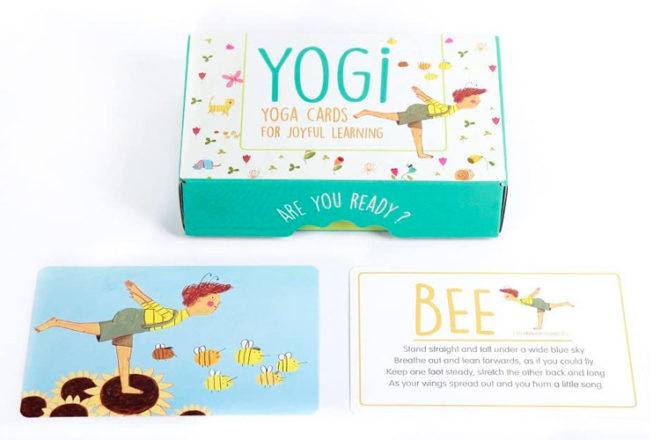 A joy-filled way to encourage self-confidence, focus and flexibility in a calm and relaxed way, these 40 beautifully illustrated cards have rhyming instructions to help young yogis tap into their emotions and physical skills. Namaste.
---
Babushka birdies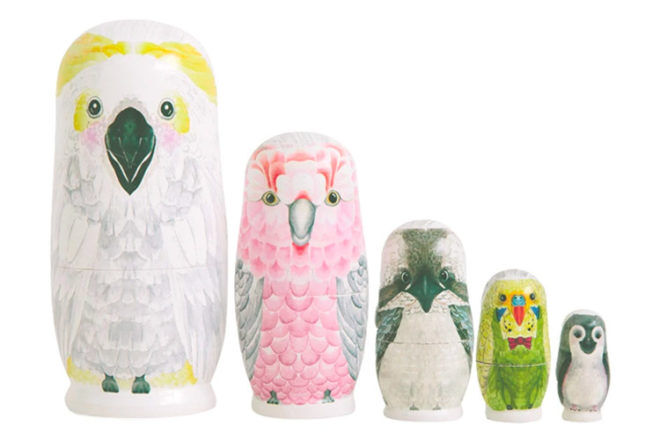 Just as pretty atop the shelf as they are in the curious hands of a three-year-old, these exquisitely hand-illustrated Australian birds nest one into the other, from the largest cockatoo to the smallest little penguin. How 'tweet'!
---
Open wide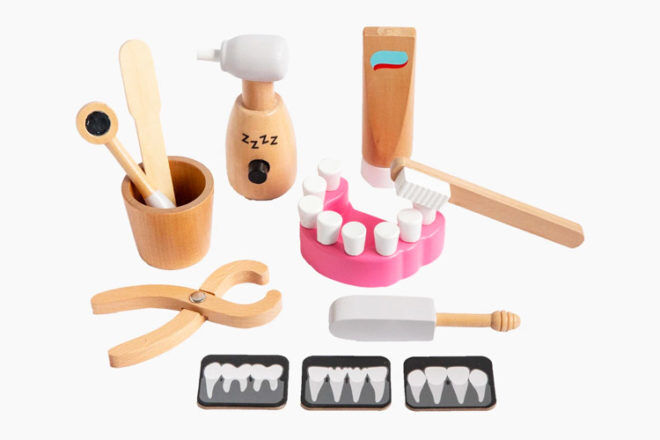 A role-play delight, this dentist kit is bursting with dental tools including forceps and x-rays and even a mouth model complete with teeth that can be pulled out. Perfect for promoting healthy habits, and gently soothing a fear of the dentist.
---
A balancing act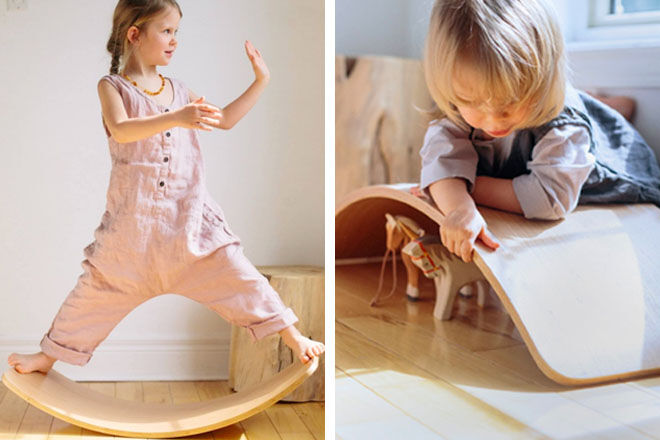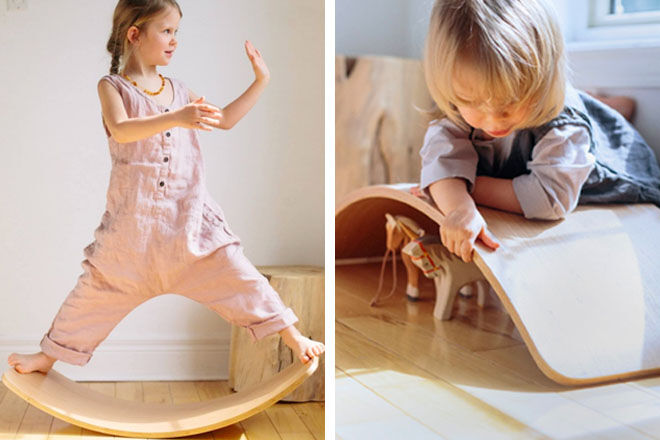 Rock, balance, step, flip and hide – the play possibilities of the multi-use balance board are endless. Made from 100% beechwood, it's sturdy and strong enough to withstand hours of fun. We love that the only limit with this toy is your three year old's imagination.
---
Colour in the tub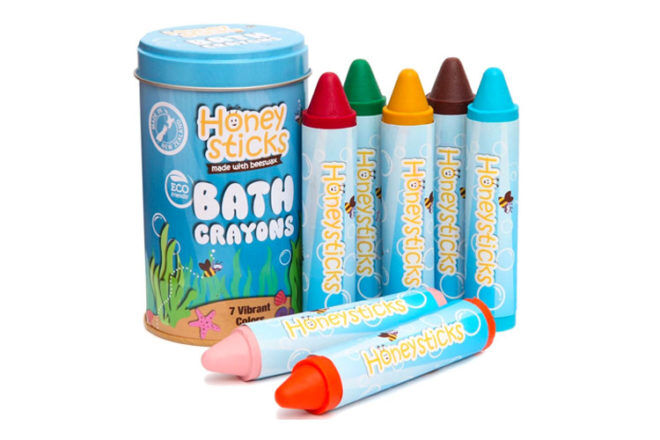 Bathing isn't boring when there are bath crayons to play with. Draw on the tiles and sketch in the shower, then simply rinse off the doodles when they're done.
---
Mechanic at play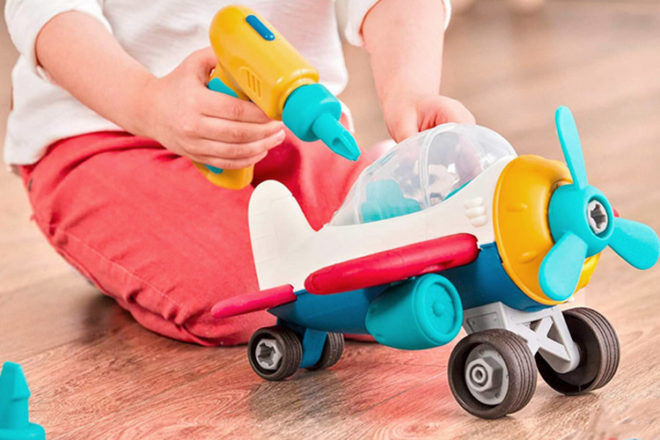 Drill the propeller into place and screw the wheels on nice and tight. This adorable set features wheels, wings and screws for mini pilots to play with. And when the flying fun is over, set the drill into reverse and do it all again!

---
Doorway delight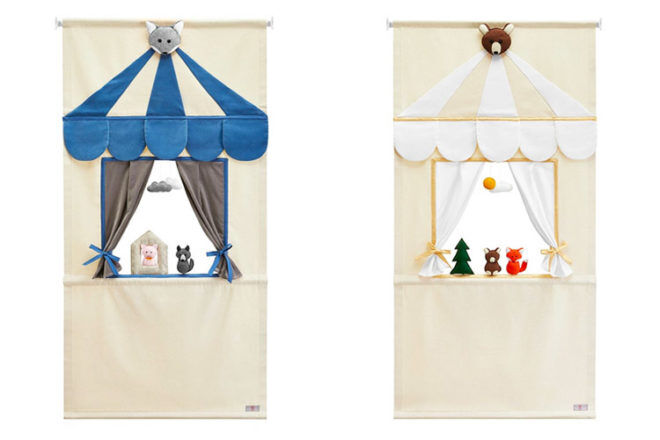 Bring stories to life with their very own theatre set that easily fits into a doorway using the adjustable aluminium bar. Complete with handmade puppets, this heirloom piece looks just as magnificent as room decor when not in use.
---
Easy as ABC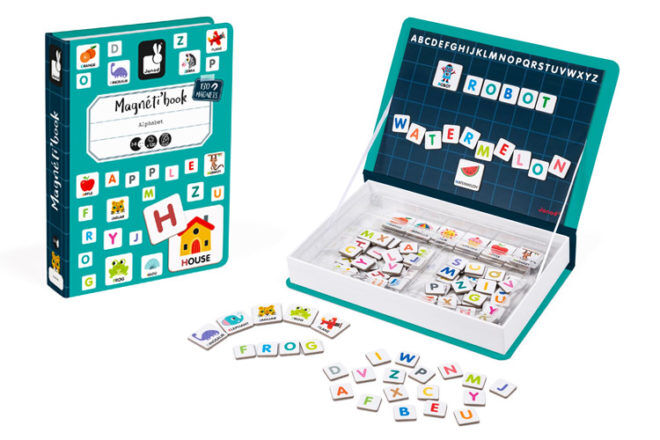 Help young learners grasp their ABCs with a magnetic educational pack and play game, which includes 26 illustrated magnets and 104 letter magnets. Simply pop an illustration magnet onto the board, and spell out the word using the letters.
---
All the feels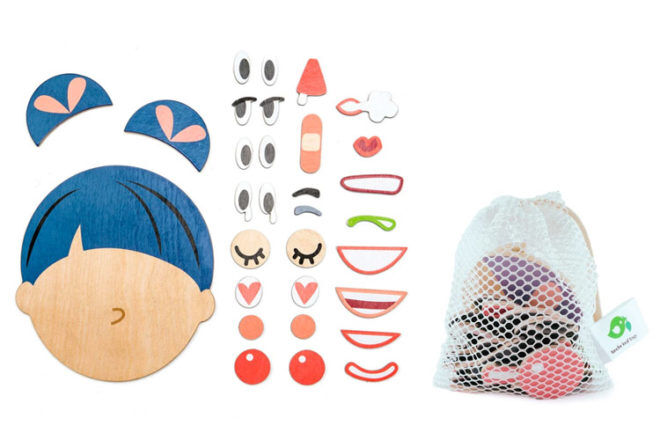 Help your threenager express their feelings using the What's Up face, complete with various eyes, mouths and eyebrows. Little people can create their big feelings with the 32 pieces, that come in their own drawstring bag.
---
What's up Doc?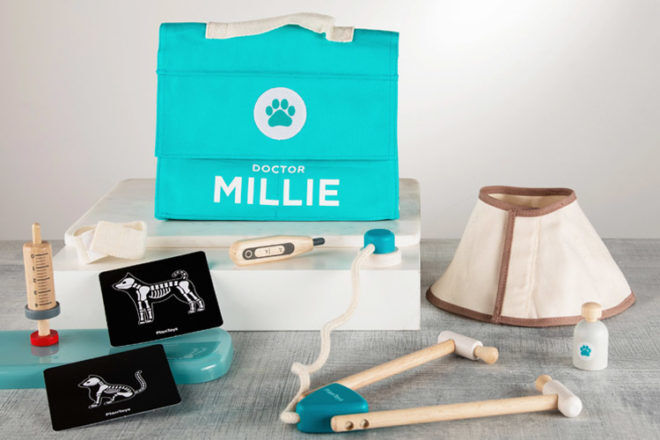 Pint-sized animal lovers get their very own vet set, complete with their name and everything to treat their furry friends. The set includes a thermometer, x-rays, bandage, collar, syringe, vaccine bottle and stethoscope.
---
Jazz up Jemima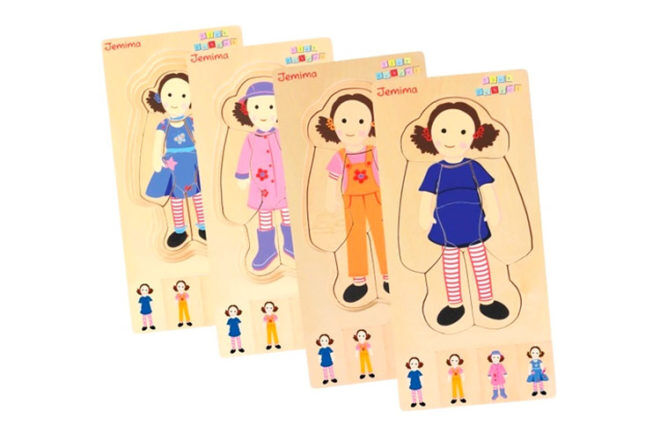 Featuring Play School's much-loved Jemima, this puzzle help tots learn logic and sequence, by layering one Jemima with four different outfits. A bit more challenging than a single layer puzzle, but just as fun.
---
This article is curated by our Editors and includes affiliates and/or paid inclusions. See our Disclosure Policy.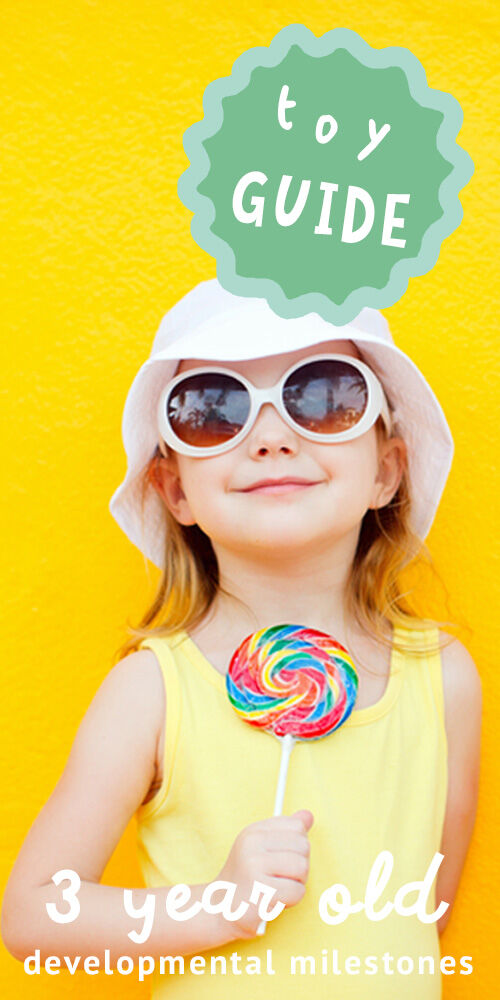 ---
Know more toys for 3 year olds that we should add to our list? Contact us and let us know.
Find more great gifts for kids:
We've collected a treasure trove of amazing Christmas gift ideas, from the latest baby toys from leading brands to the quirky boutique finds. There's something for every little Piper, Noah and Charlotte.
Gifts for kids based on play and development, not gender.
Continue your search for the best toy for three-year-olds
Still not sure if any of these toys are right for you? Search online by jumping into one of our closed Baby groups and ask thousands of other Australian mums what they recommend – 'What to buy' is the most talked-about topic.
Click and join your group today!