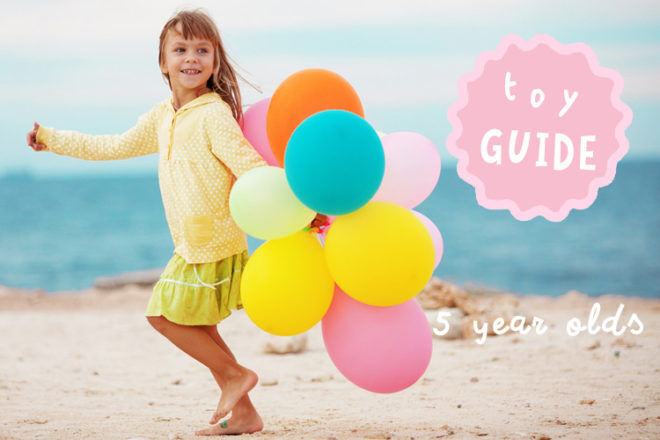 Five-year-olds are on the cusp of a milestone: the transition from a pre-schooler to a fully-fledged school-aged child! Even if they're not starting school just yet, they'll be building a lot of school-ready skills, like writing letters and doing lots of cutting, pasting and creating. Art, craft and science kits really come into their own at this age.
With a stronger desire to follow rules comes greater enjoyment in sports and activities, so sporting equipment is a great buy. Plus, don't forget all the school accessories: bags, bottles and lunch items in their favourite colours and themes.
Here are our top picks of gifts and toys for 5 year old boys and girls.


Make-Believe Play
Making Close Friends
Recognising Letters
Acting, Singing, Making Up 'Concerts'
Telling Jokes
Dressing Themselves
Becoming Independent
Transitioning To School


LEGO
50+ Piece Puzzles
Flower Press
Worm Farm
Sports Equipment
Science Kits
Construction Kits
Early Reading And Maths Games
Craft Kits
World Globe
Hula Hoop
Skipping Rope
Marble Run


19 gifts and toys for 5 year olds
Here are our top gifts and toys for 5-year-old boys and girls.
Thrills and chills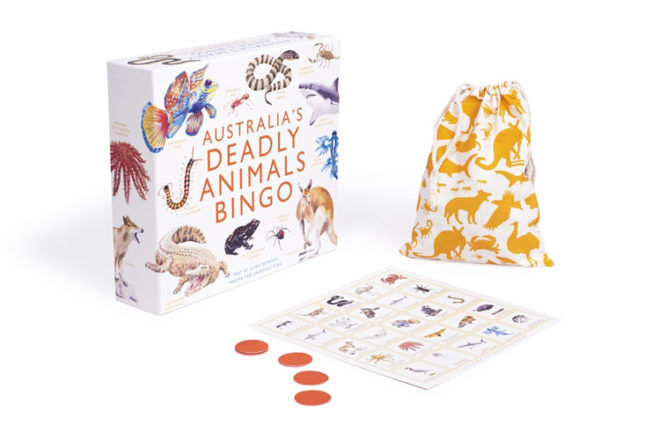 Jam-packed with fascinating facts about 64 of Australia's creepiest critters, inquisitive littlies will be on the edge of their seats playing this classic game. The race is on to be the first player to mark off each species and yell 'BINGO!'.
---
Enchanted places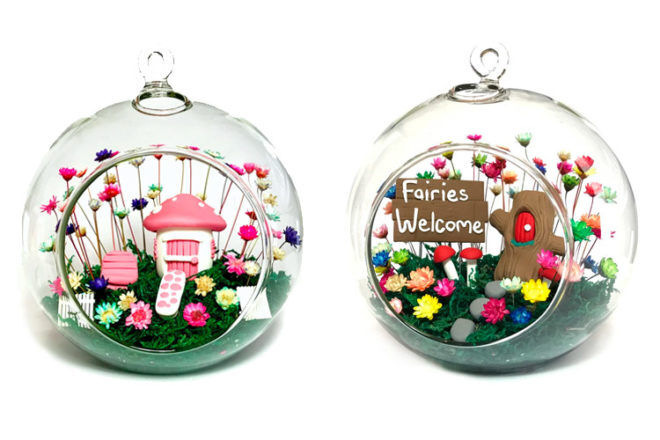 Whether hung in a special nook or perched upon a shelf, this teeny-tiny fairy world will bring a touch of magic to bedrooms. The globe comes with handmade clay accessories and real Chrysanthemum miniature flowers for children to water and nurture.
---
Positive thinking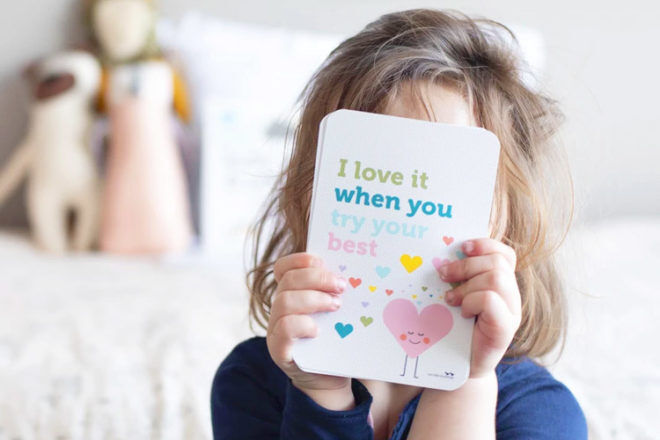 Growing up comes with a lot of challenges and these thoughtful, laminated cards aim to help kids build the resilience and positivity to help them through the early years and beyond. The pack contains 32 double-sided cards.
---
Lovely lunches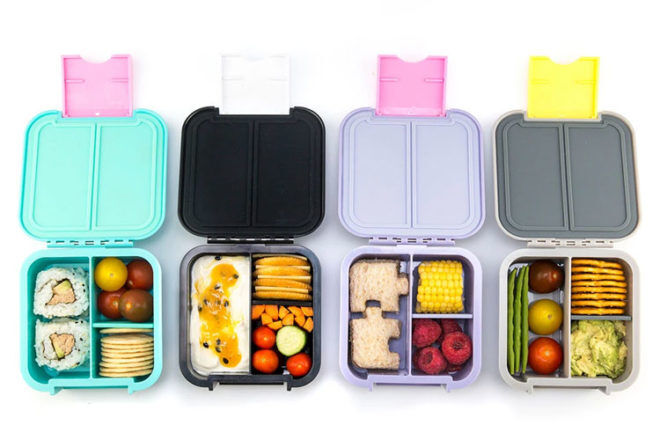 Lightweight and compact, these bento boxes are perfect for little lunches and snacks. Each box is BPA-free, dishwasher safe and has two compartments that can be converted to three with the adjustable divider. Available in a rainbow of colours, they're a must for the school bag.
---
Mindfulness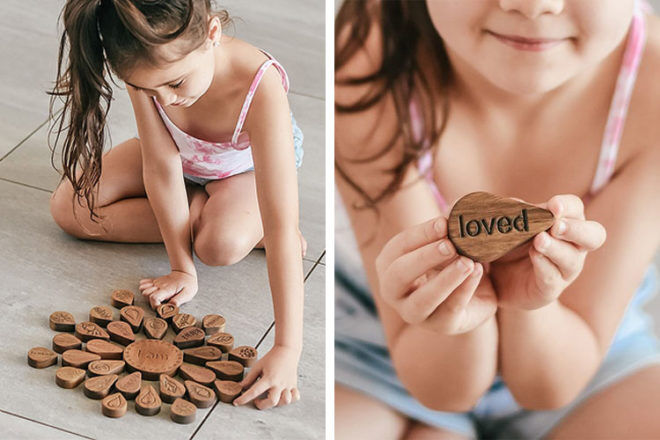 With the sun at the centre, this stunning wooden puzzle encourages busy kids to slow down and reflect on their emotions. The set contains 25 beautifully carved pieces made up of words that reflect feelings, and symbols of nature.
---
Express yourself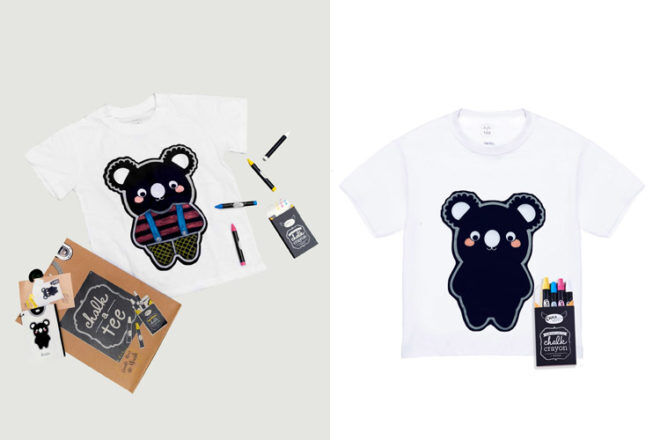 Doodle, wear, wash, repeat! This adorable koala tee makes the perfect canvas for their next masterpiece. Complete with four colourful smudge-proof chalk crayons, it's an ideal gift for creative little critters. And when inspiration strikes, simply wash or wipe with a damp cloth to transform into a plain black canvas again.
---
Beautiful building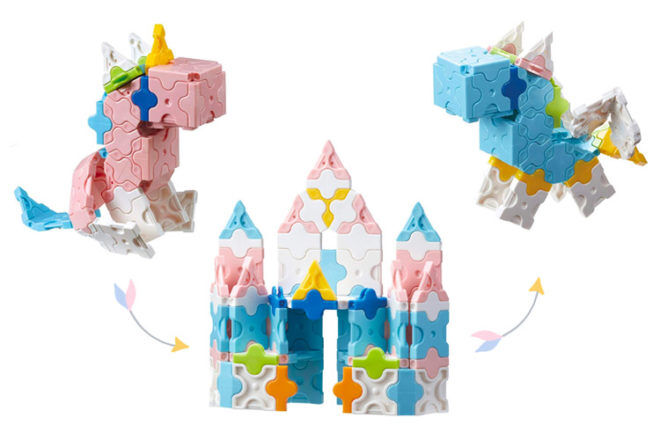 Snap and click the pieces together to create something truly magical. From fairytale castles to enchanting unicorns, this unique construction set lets little ones enjoy infinite building possibilities. Made in Japan, there are step-by-step instructions to give wee ones a helping hand.
---
Tiny tunes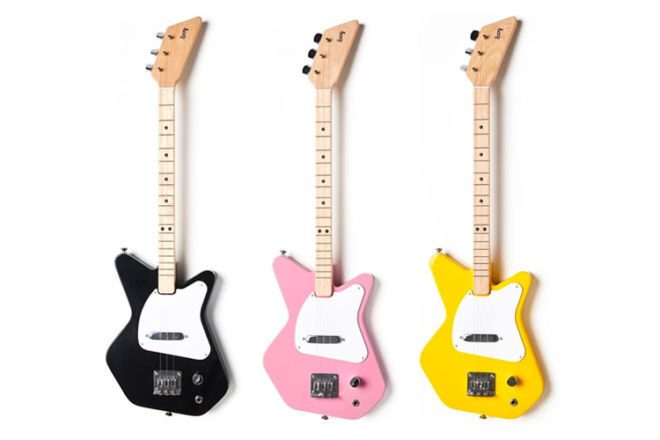 A three-string guitar that helps little rockers learn how to play real music from the first day they unwrap it. The Loog Guitar app and flashcards hold their hand as they start their musical journey.
---
Mini Masterchef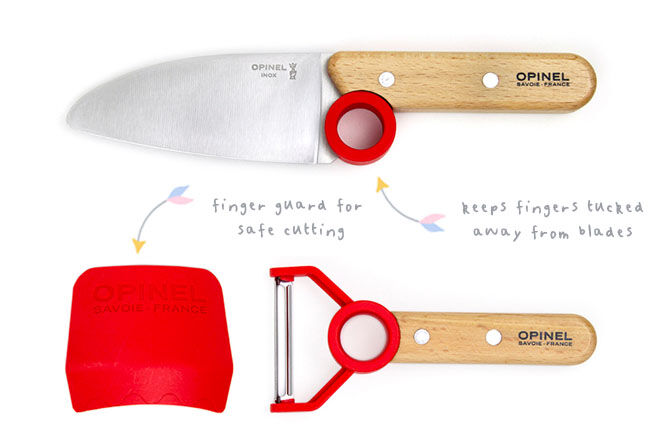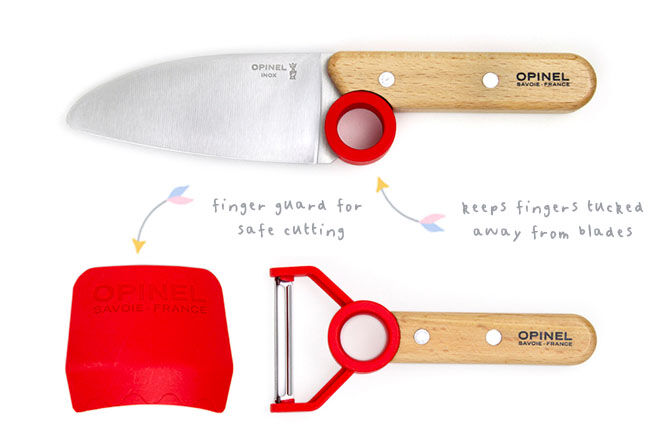 Armed with all the tools they need to (safely) help you in the kitchen, there'll be no stopping your 5 year old once they get cooking. Engineered to keep fingers tucked out of harm's way, this is the kit all mini Masterchefs need.
---
Summertime ready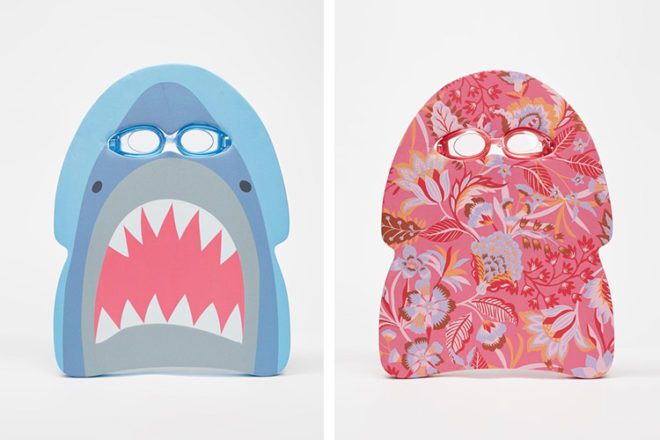 Legs will be splish-splashing and eyes properly protected with these super handy, colour-packed kickboard sets. Plus, with a cut-out that's perfect for popping goggles at the end of the day, you need never lose a pair again.
---
Pre-historic projections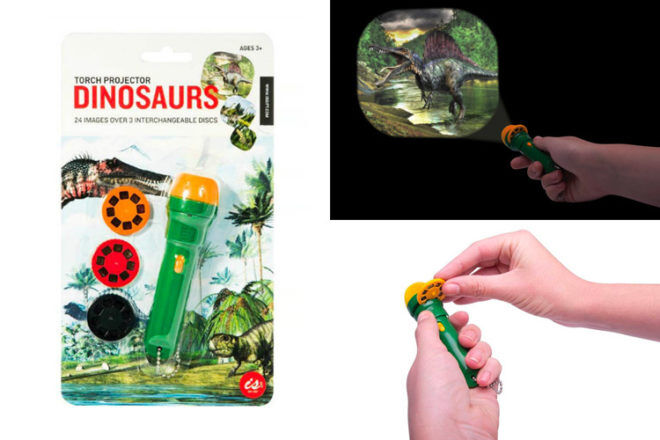 Pint-sized paleontologists with a dinosaur in their pocket – is there anything cooler?! The torch projects dino scenes onto the wall or ceiling and the handy keychain means it goes anywhere with young explorers. A great little toy for 5 year olds.
---
A full flock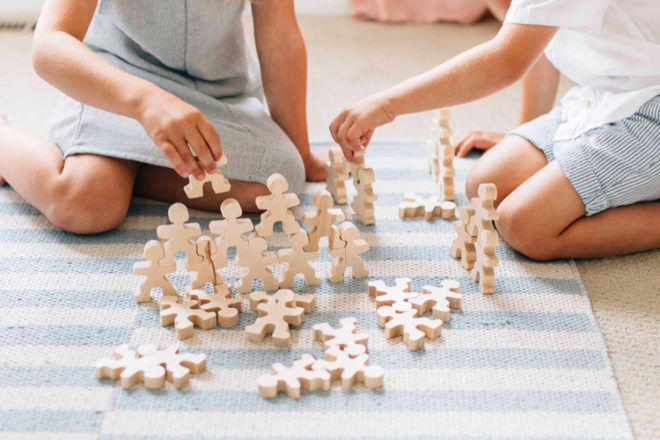 Step aside blocks, the Flockmen are here. Handmade from timber to stand up to years of play, these interlocking playthings can be used for infinite feats of construction, or as educational tools. This set of 32 comes with a cloth bag.

---
Out-of-this-world ice cream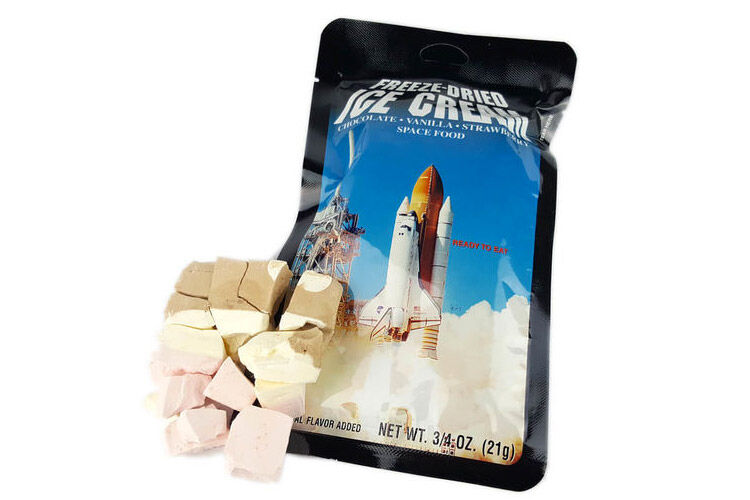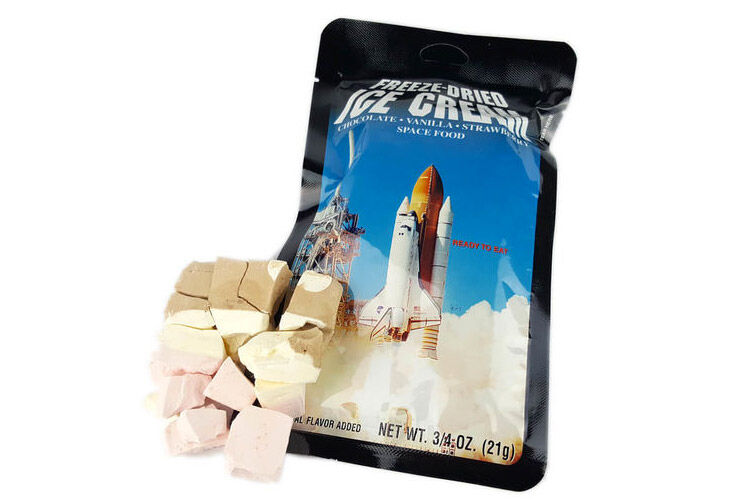 A delightfully tricky snack that real astronauts indulge in for dessert: freeze-dried ice cream! With a crunchy texture that melts in the mouth, toys for 5 year olds never looked (or tasted) so fun!
---
Hop, Skip and a jump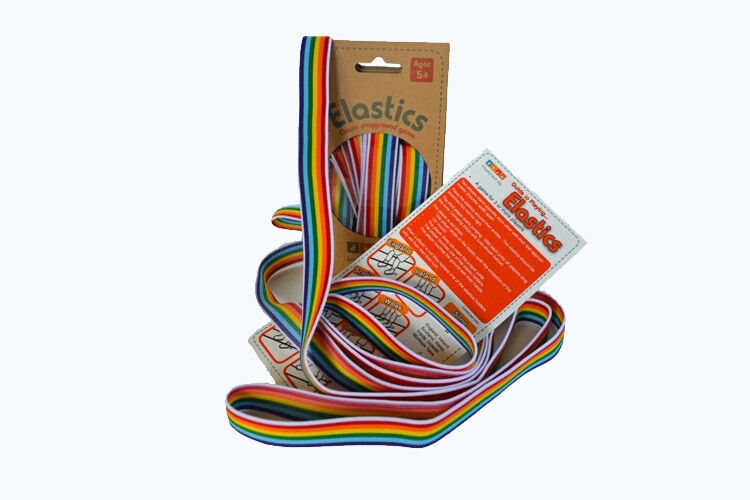 A classic playground game with a modern twist. Summer fun is just a jump away with this set of rainbow elastics. It contains three-metre jumping elastics as well as tips and tricks for advancing the game.
---
Flower power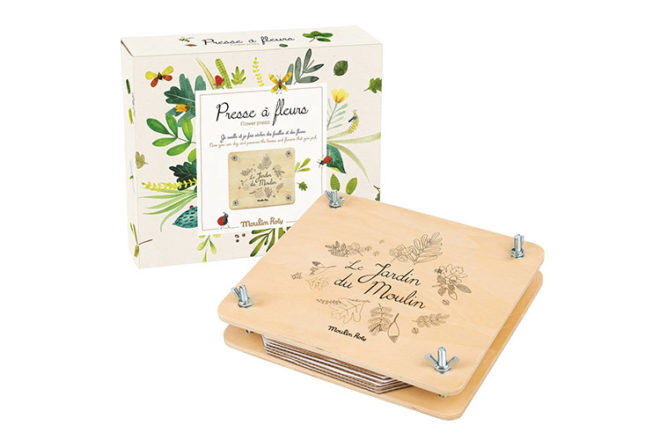 Designed in France, this sweet wooden flower press encourages little ones to connect with nature and produce their very own all-natural decorations. The set contains six layers and is fastened with bolts and wing nuts.

---
Mic check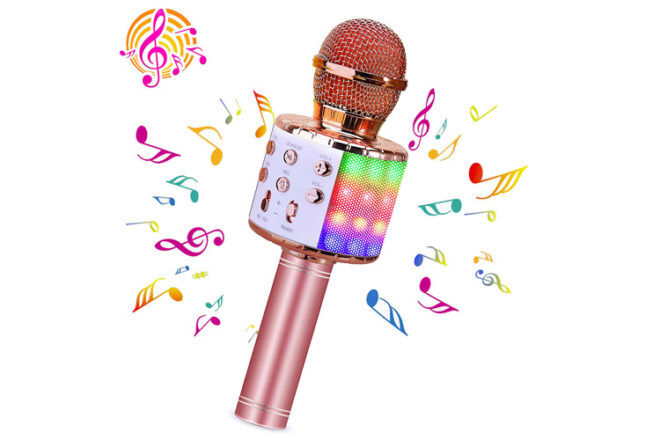 It's the ultimate gadget for minis who live to rock out. In rose-gold, it features LED lights and works as a Bluetooth speaker, loudspeaker, recorder and traditional microphone. Get set for a few concerts!
---
Natural hoops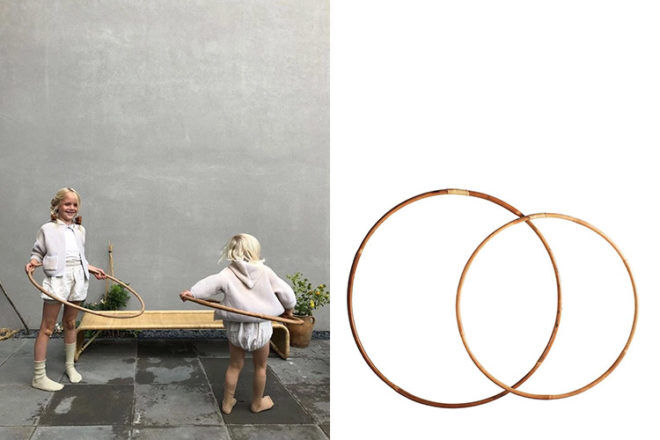 Hula hoops are classic toys that encourage little humans to find joy in movement and develop their coordination. These stunners are made entirely of rattan and are beautiful enough to double as interior decor.

---
Curtain call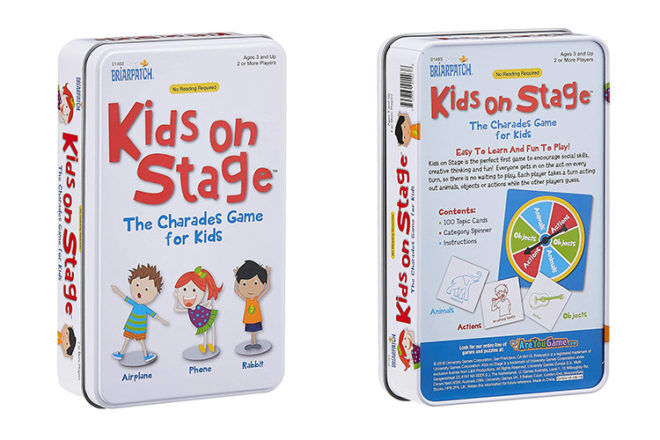 Designed especially for younger kids to play, this edition of Charades is going to inspire a gazillion giggles. There are 100 topic cards included and no reading required – just flick the spinner, pick a card and play!
---
Pavement play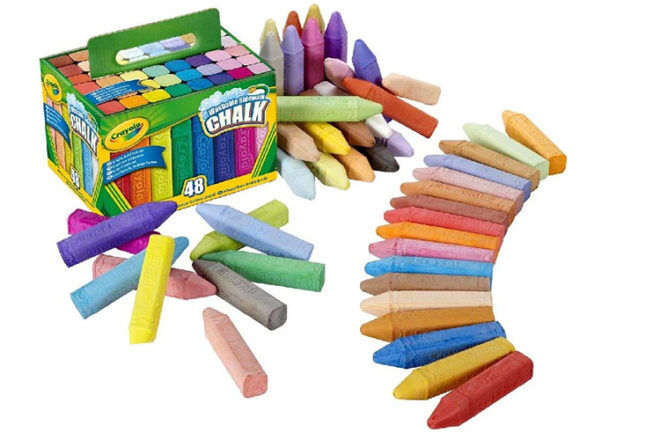 Toys for 5 year olds don't get much more old school than this. It's time for creativity to shine! This bumper pack of 48 vibrant, high-quality chalk will keep little artists busy outside all. Day. Long. Each piece is perfectly sized for little hands and washes off with water.
---
This article is curated by our Editors and includes affiliates and/or paid inclusions. See our Disclosure Policy.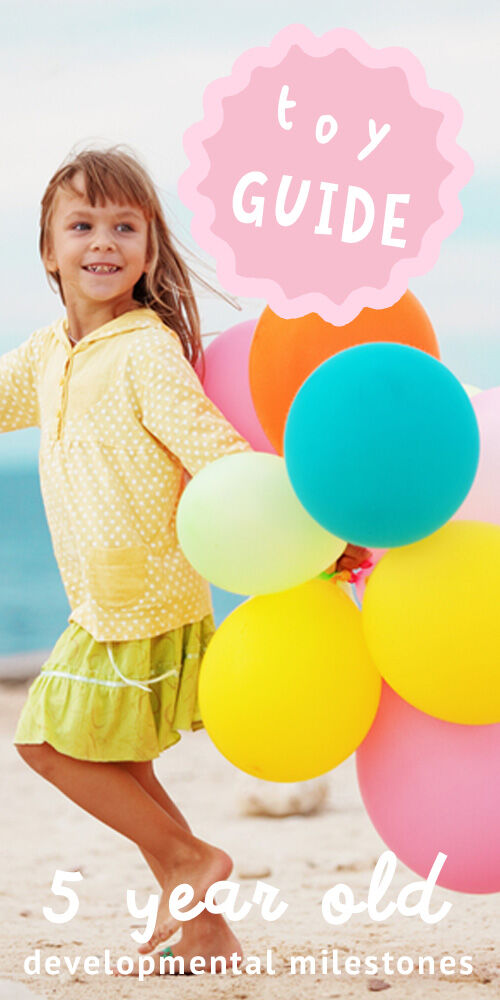 ---
Know more toys for 5 year olds that we should add to our list? Contact us and let us know.
Find more great gifts for kids:
We've collected a treasure trove of amazing Christmas gift ideas, from the latest baby toys from leading brands to the quirky boutique finds. There's something for every little Piper, Noah and Charlotte.
Gifts for kids based on play and development, not gender.
Continue your search for the best toy for five-year-olds
Still not sure if any of these toys are right for you? Search online by jumping into one of our closed Baby groups and ask thousands of other Australian mums what they recommend – 'What to buy' is the most talked-about topic.
Click and join your group today!