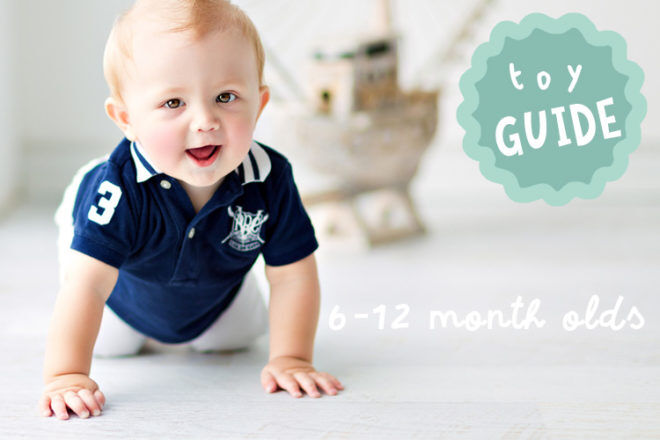 What an age of accelerated development! Between six and 12 months, babies turn into eating, crawling, cruising machines…and they might even be taking their first steps. These milestones bring with them a world of opportunities for play and lots of toys to support their new skills.
Here are our favourite gifts and toys for 6 month old boys and girls.


Rolling Balls
Banging Toys
Bouncing To Music
Playing Peek-A-Boo
Eating
Sitting
Standing
Crawling


Tactile Balls
High Chair Toys
Jack-In-The-Box
Toy Telephone
Bucket And Spade
Musical Shakers
Play Tunnel
Lift-The-Flap Books
Soft Soled Pre-Walkers


19 gifts and toys for 6 month olds
Here are our top gifts and toys for 6-month-old girls and boys.
Double the fun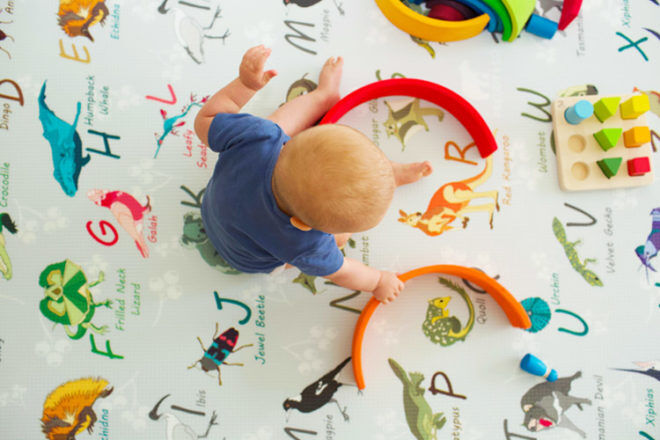 Designed for parents as well as babies, this double-sided play mat features an alphabet print on one side and contemporary geometric design on the reverse. It's lightweight, padded for optimum comfort and has an easy-clean surface.
---
A rockin' ride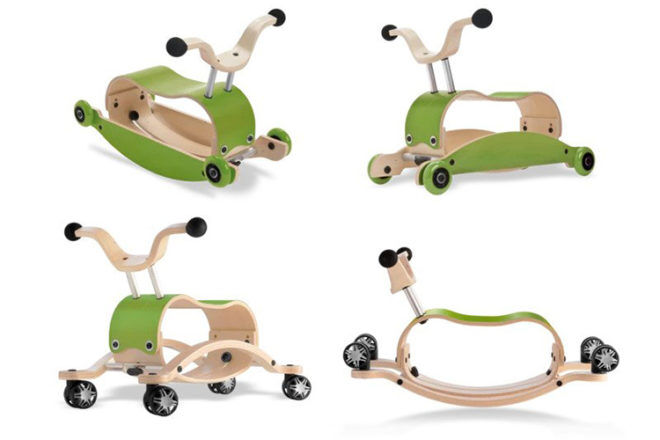 This multi-functional cutie is a rocker, walker, ride-on and spinner; and it's going to see littlies right through the baby and toddler years. Cleverly crafted from plantation poplar, you can choose from eight single colours – or mix and match!
---
Built to last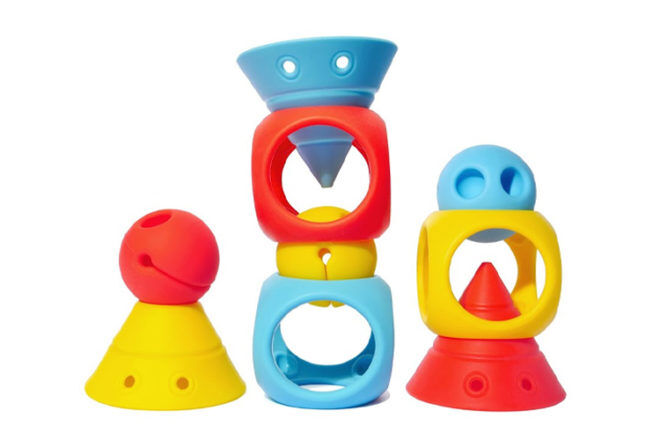 They're building blocks, but not as you know them. This award-winning set comprises nine three-dimensional stacking shapes, each made of silicone. Tiny hands can squash, stretch and build with them, improving their fine-motor skill as they do.
---
The all-rounder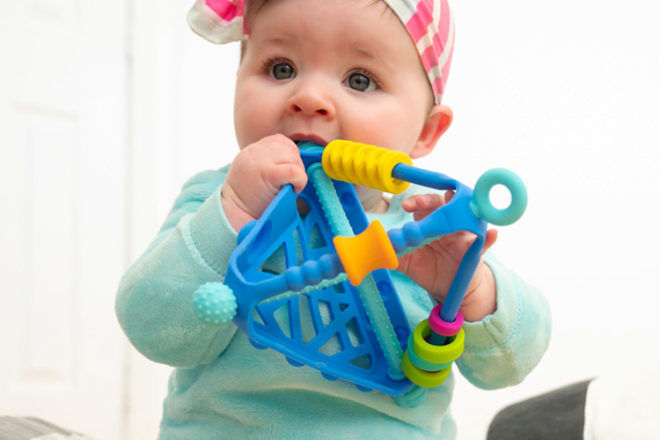 With bubbles to press, rings to spin and cords to pull, this texture-packed activity toy will keep hands and gums nice and busy. It's made entirely of food-grade silicone and designed to grow with little ones through developmental stages.
---
Dinner time!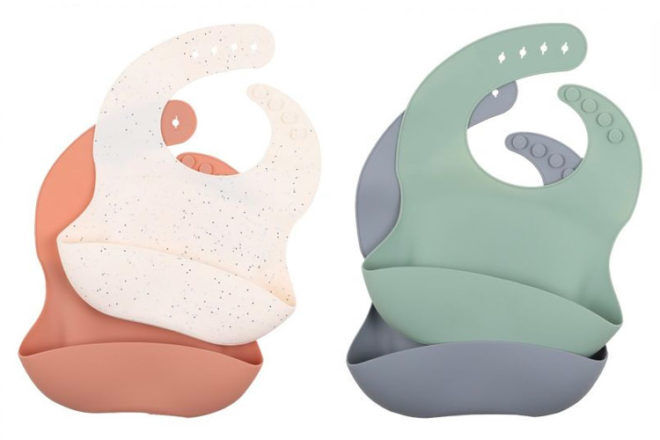 With a fold-up catchment, these pure-silicone bibs are the answer to mealtime dribbles and splats. They come in a rainbow of shades and feature adjustable button fastenings to fit bubs of all ages.
---
Roly-poly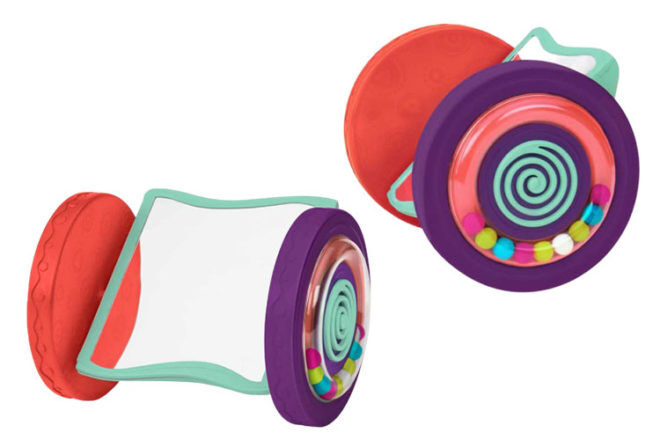 Movement and mirrors (two of bubs' favourite things) come together in this toy designed to encourage crawling and self-recognition. It's made from safe materials and features rolling beads on one end for an added sensory thrill.
---
Beautiful bunny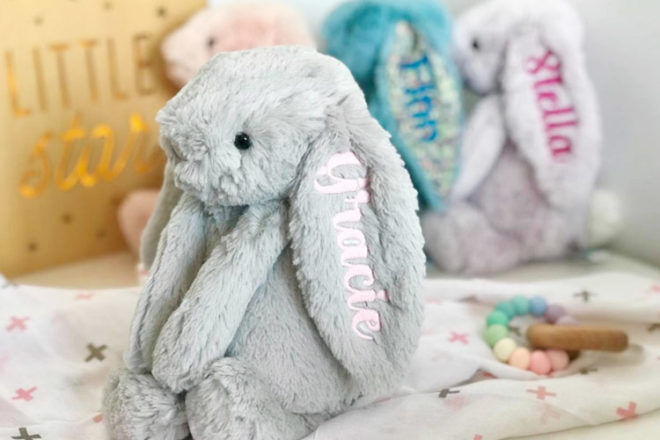 Ridiculously soft and perfectly sized for cuddles, these sweet bunnies make a wonderful gift. Personalise one ear (or two!) with your little one's name and transform their favourite snuggle toy into something they'll treasure forever.
---
Chew, rattle n' roll!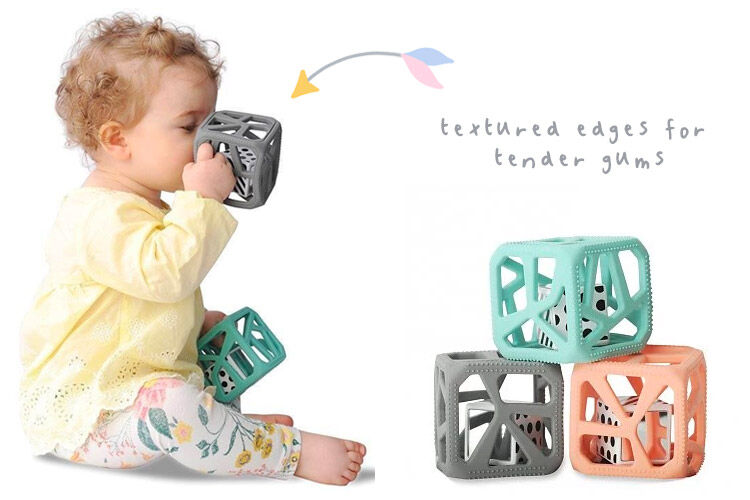 This clever cube offers four-way sensory stimulation for teething tots. Large open holes help small hands to grip the cube while lumpy, bumpy edges give relief to tender gums. Plus, a mirrored rattle inside brings hours of fun to bubba's ears and eyes.
---
Koala kicks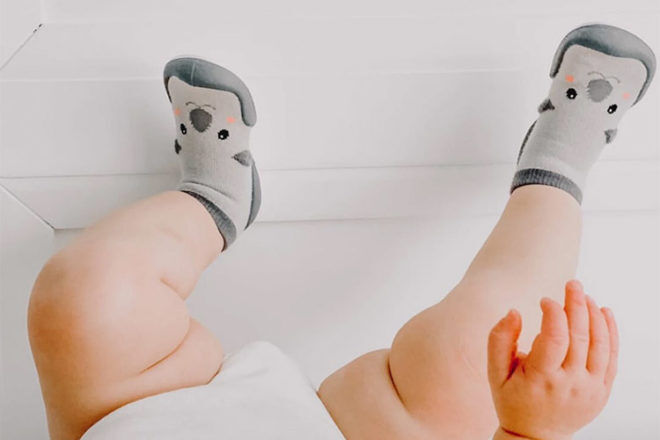 Part sock and part shoe, these crazy-cute slip-ons are a total win-win for growing bubs. They are lightweight, breathable, flexible and best of all, they stay on. Ethically made, these little winners are even safe to pop the washing machine.
---
Dinner is served!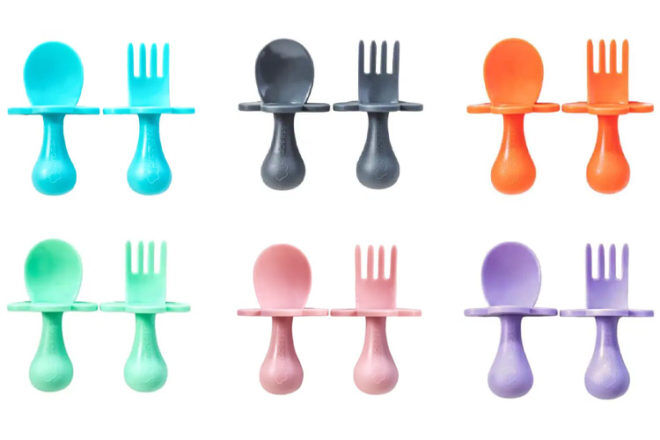 Available in nine glorious shades, these ergonomic cutlery sets are the perfect tools for tiny foodies. Each set contains a spoon and fork with short handles and choke guards, and a convenient travel pouch for when you're on the move.
---
Night Light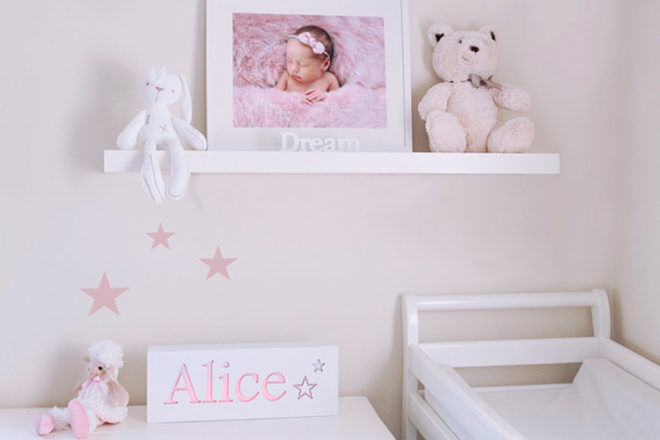 Customised to suit your sweetpea's sleep space, these charming night lights give the room a dreamy glow that's perfect for their bedtime routine. Make everything their own – from the box colour, light style and type of font for an extra special gift.
---
Bite that blankey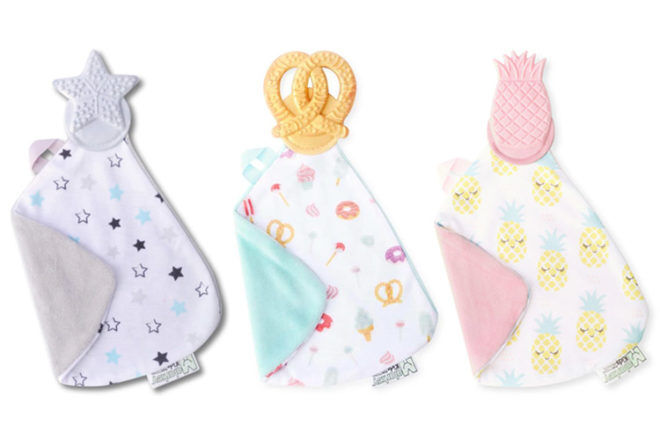 Teether and comforter combine in this cute-as-can-be chew-toy. Perfect for strolls in the pram, trips in the car or playtime at home, keep this handy companion close when those pearly whites start coming through.
---
Sounds and sights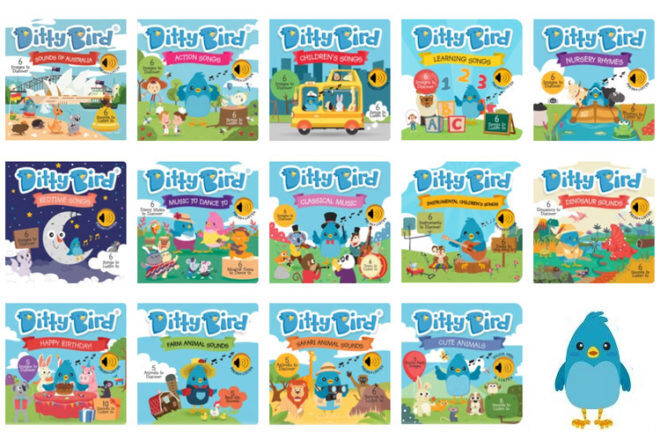 They're the award-winning board books that are packed with sensory elements and perfect for little hands. Each title features contact points within the pages that littlies have to push to activate sound effects – from didgeridoos to dinosaurs.
---
Bath buddies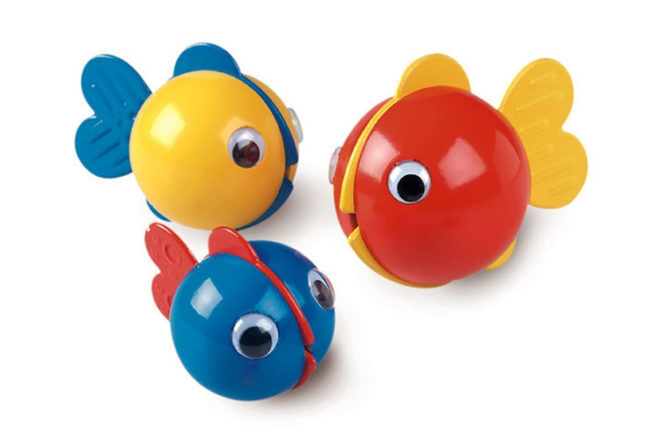 This boisterous little family of fish suck in water through their bodies and blow out bubbles while they're under water! With fins of different textures that tiny fingers will love, this sweet little trio is bound to make bath time fun.
---
Beautiful buttons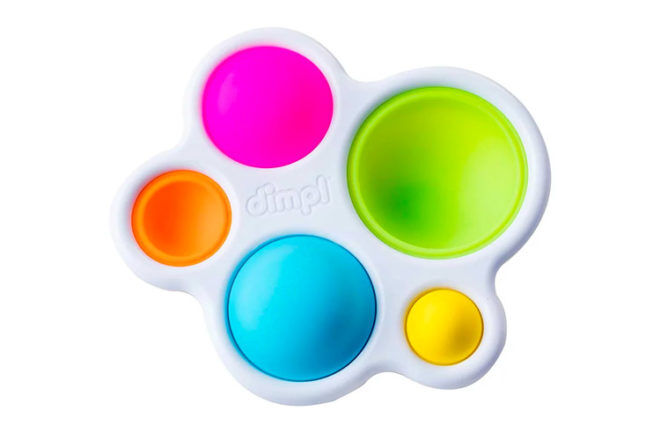 A fantastic sensory toys for growing bubs that's small enough to fit in your handbag. The Dimpl has a sturdy ABS plastic frame and features five coloured food-grade silicone bubbles that are perfectly sized for little fingers to squish, push and poke.
---
Aye aye, Captain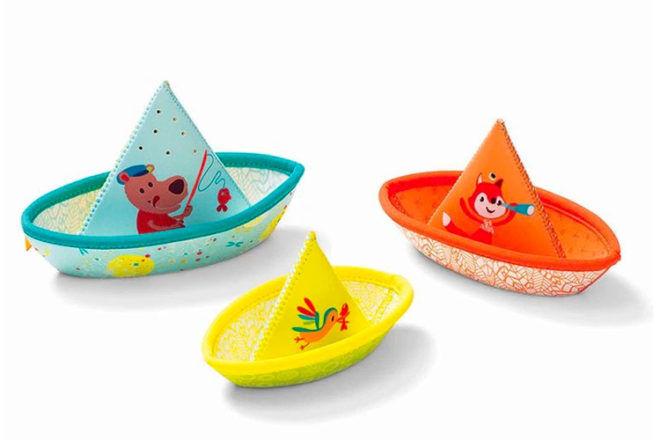 Stackable and tippable, these are bath boats with a twist. Designed in Belgium and made entirely from wetsuit material, they're tough, quick to dry and suitable for all kinds of water play. Each set contains three illustrated floating boats.
---
A first friend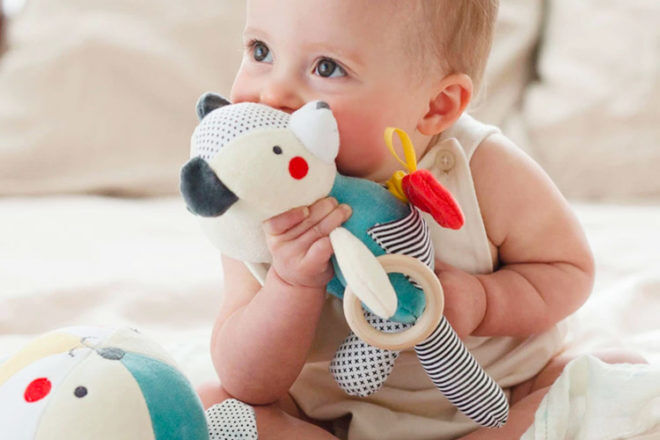 With crinkly ears, colourful tabs and a chewable ring, this is the bestie that keeps inquisitive hands busy. It's handmade from GOTS-certified organic cotton and filled with materials made from recycled plastic bottles.
---
Vroom vroom!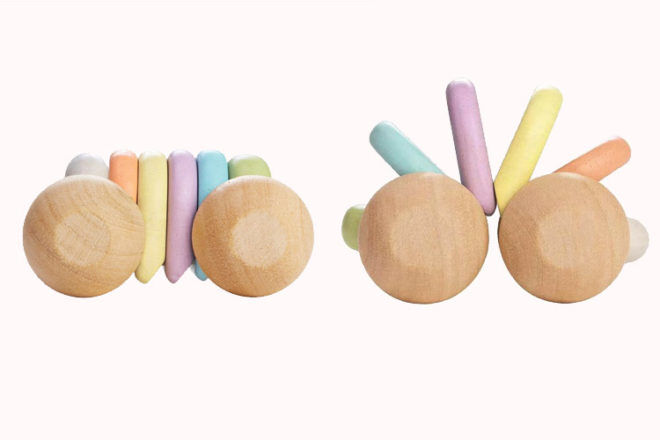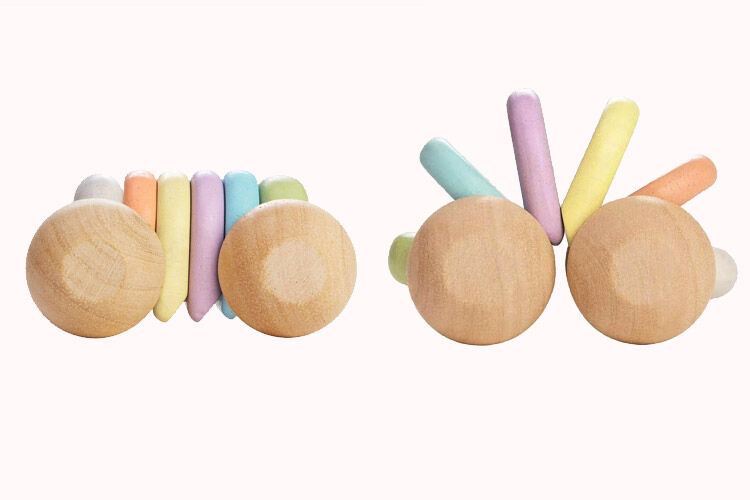 Push it, pull it, race it. This sweet set of first wheels has a flexible body and is designed to help develop fine-motor skills and hand-eye coordination. It's made from sustainably sourced rubberwood and finished with water-based dyes.


---
Start at a snail's pace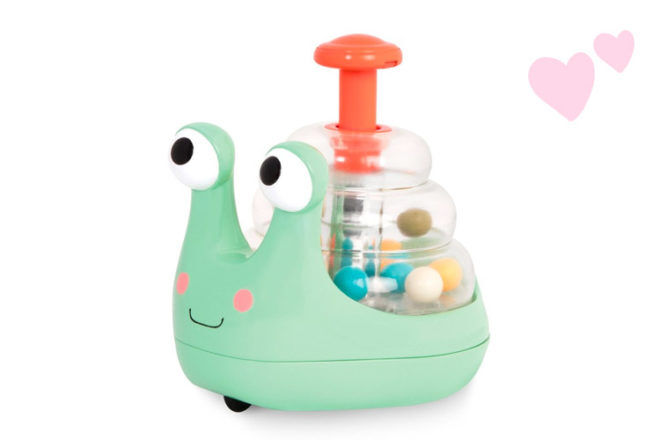 Chase it, push it and watch it pop! For cutie pies learning to reach and grab, this little guy is a great toy to get them started. Follow him across the floor and watch in amazement as his colourful balls light up the room.
---
This article is curated by our Editors and includes affiliates and/or paid inclusions. See our Disclosure Policy.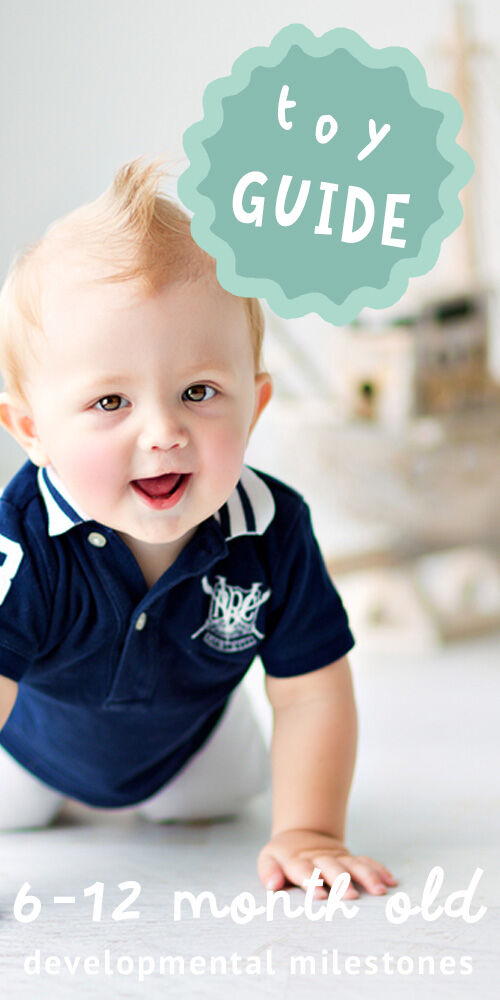 ---
Know more toys for 6-month-olds that we should add to our list? Contact us and let us know.
Find more great gifts for kids:
We've collected a treasure trove of amazing Christmas gift ideas, from the latest baby toys from leading brands to the quirky boutique finds. There's something for every little Piper, Noah and Charlotte.
Gifts for kids based on play and development, not gender.
Continue your search for the best toy for six-month-olds
Still not sure if any of these toys are right for you? Search online by jumping into one of our closed Baby groups and ask thousands of other Australian mums what they recommend – 'What to buy' is the most talked-about topic.
Click and join your group today!