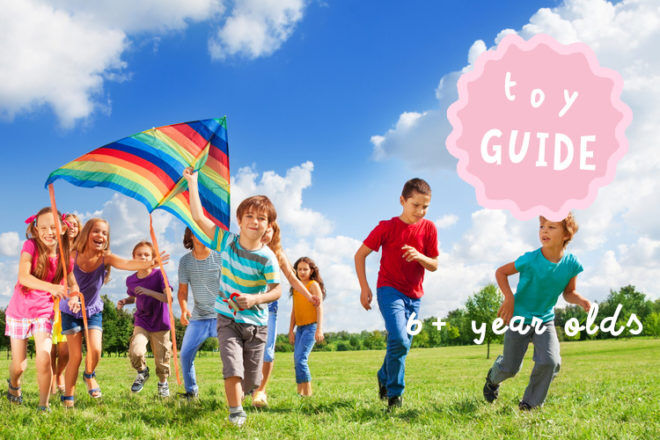 From the age of six and up, a child is becoming a little person. Their lives revolve around school and friendships, play dates and birthday parties, team sports and dance lessons. They still love a lot of the same activities as before, but they're growing fast and might need a bigger bike or a new helmet.
Look for toys, games and kits that challenge them – they're ready for it!
Here are our top picks of gifts and toys for 6 year old boys and girls.


Rapidly Expanding Their Vocabulary
Reading
Learning Numeracy Concepts
Riding A Bike
Monkeying On Monkey Bars
Team Sports And Lessons
Making Up Dance Routines
Going On Play Dates By Themselves
Developing Strong Friendships
Latching Onto The Latest Toy Fad!


A Bigger Bike Or Next-Step Scooter
Magic Set
Figurines
Fairy Door
Stationery
Inexpensive Camera
Toy Microscope
Knitting Or Sewing Kits
Jewellery-Making Kits
Sleeping Bag
Sports Equipment
LEGO
Boogie Board Or Skim Board
Hula Hoop
Skipping Rope
Walkie-Talkie
Go-Kart
Construction Kits
Science Kits
Dolls With Clothes And Accessories


17 gifts and toys for 6 year olds
Here are our top gifts and toys for 6-year-old boys and girls.
Wheely good fun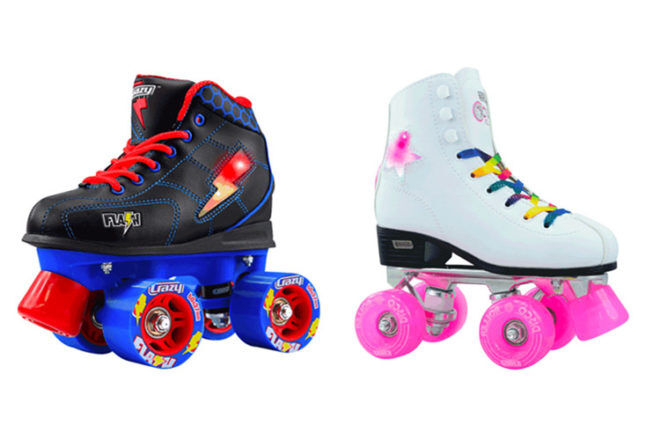 Perfect for beginner roller boys and girls, these padded high top, boot-style roller skates are comfy and stable, with a retro-vibe. We love the motion-activated flashing LED lighting on the side of each skate.
---
Ready, set, go!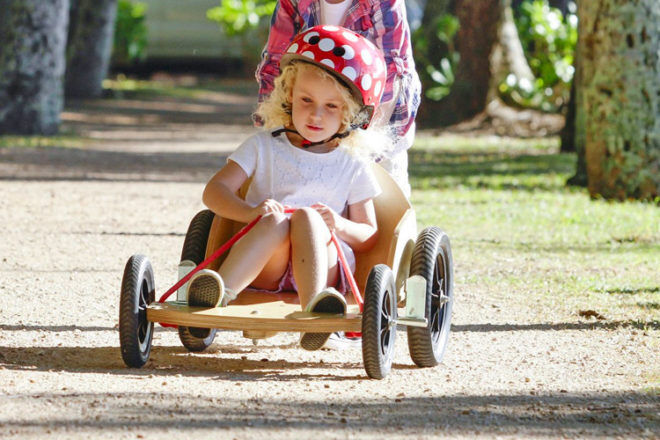 A traditional go kart with all the mod cons, the Kiddimoto Billy Kart's pneumatic tyres, working brake and solid birchwood frame means it's just as fun as grandpa's homemade contraption, but super safe. We love the fully adjustable frame so all the kids over five can have a go.
---
Take it slow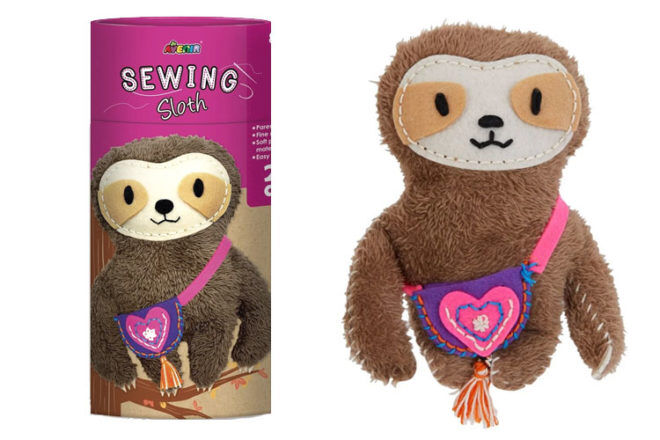 Follow the simple instructions and bring the adorable sloth plush toy to life. Perfect for boosting fine motor skills and learning several different sewing techniques, the kit contains everything you need. This little friend is sew cute!
---
Hang ten, dude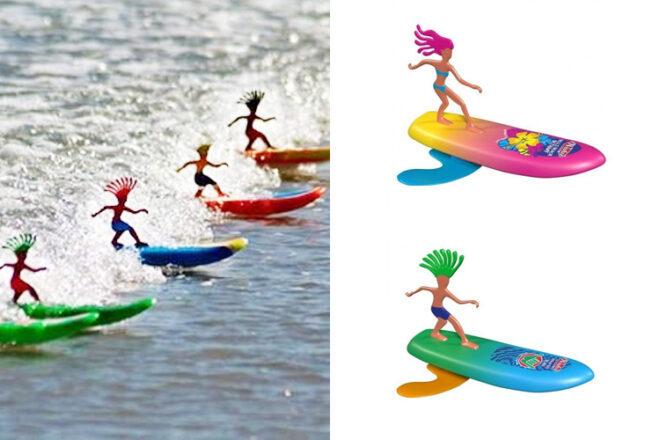 Carve it up with Wahu self-surfing Surfer Dudes. Just throw them in the surf and let the internal ballast and hydro-boomerang technology guide them all the way to shore. From Manly Matt to Margaret River Maddy, there's a Dude here for every little surfer.
---
Built it up, watch it come down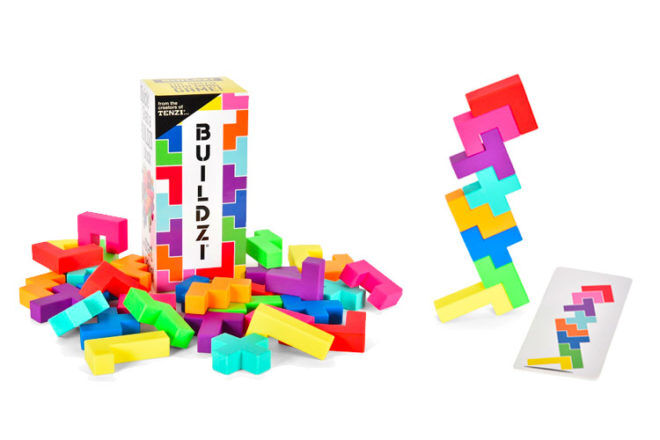 A heart-pounding, block-building game. Be the first to build your tower, but don't let it tumble! With 32 blocks, 32 tower cards and 32 block cards there's more than one way to play this must-have game.
---
Monster truck in the making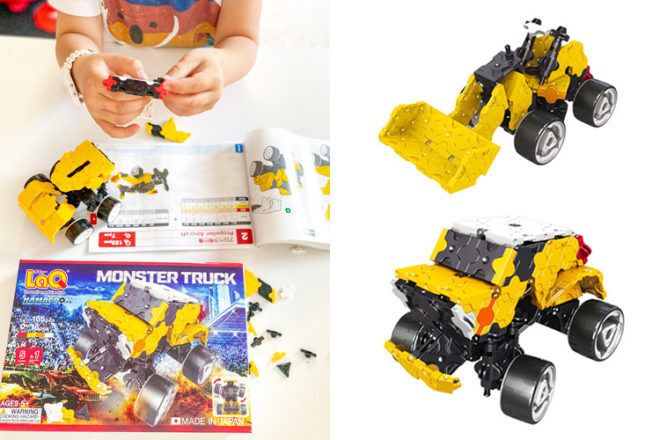 Made in Japan, this unique building set features seven types of parts with infinite possibilities. Engage youngster's brains with pieces that snap and click together to form the next clever creation. Whether it's a monster truck, propeller aeroplane, trike or racing car, there's a heap of fun to be had.
---
The story of me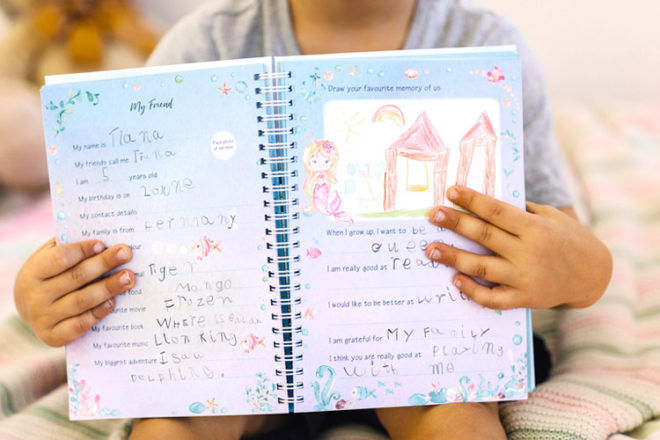 A special book to create lifetime memories. Capture fun facts, personal stories and dreams from all the special people in your little star's life, to create a priceless keepsake of more than 70 pages. We love the Australian designed and printed sticker sheet.
---
Say cheese!
A high-definition video camera kit with all the bells and whistles of a TV studio, perfect for a little star in the making. With the included green screen, tripod/handle, flip-up lens and 20 animated backgrounds there's nothing left to do but shout, 'action!'.
---
Robo hi-five!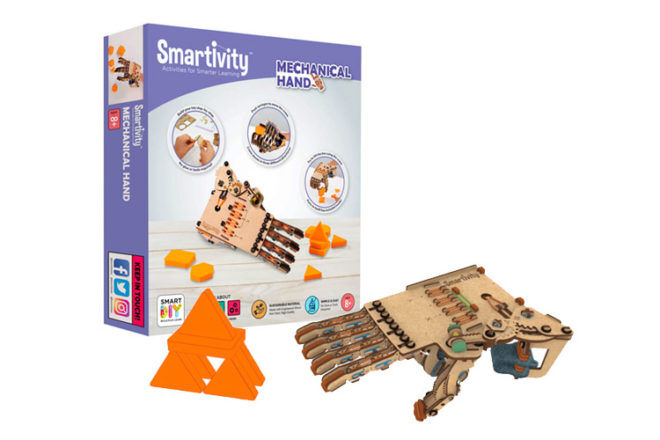 How handy is this – a robotic hand pint-sized inventors are able to build and use. Put together the kit, and pop the mechanical hand on a bit like a glove, and use it the same as a real hand – move the fingers, open door handles, even play catch.
---
Howzat?!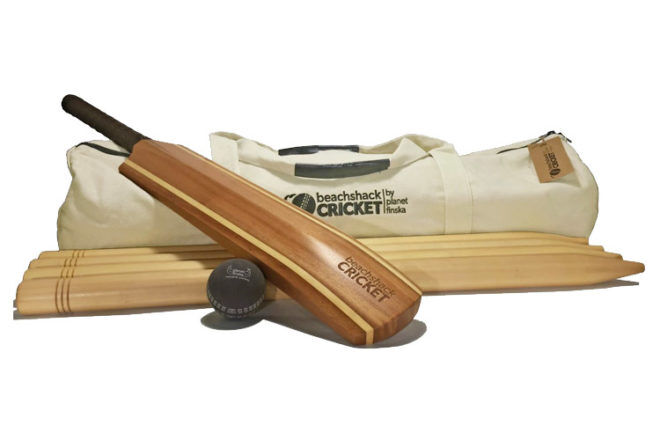 Beach cricket has never looked so good! The team behind uber-popular game Finska has ditched the plastic and crafted a wooden beach cricket set that's set to last many long, hot Aussie summers. A classic toy for 6 year olds.
---
Making memories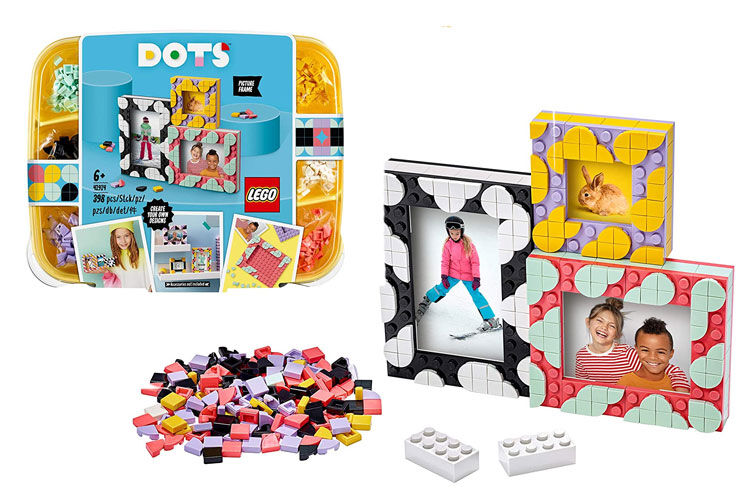 Get crafty with the latest in LEGO awesomeness – LEGO DOTS. This DIY photo frame set lets the kids get crafty with colourful LEGO DOTS tiles, which can be chopped and changed as often as their imaginations want.

---
Up close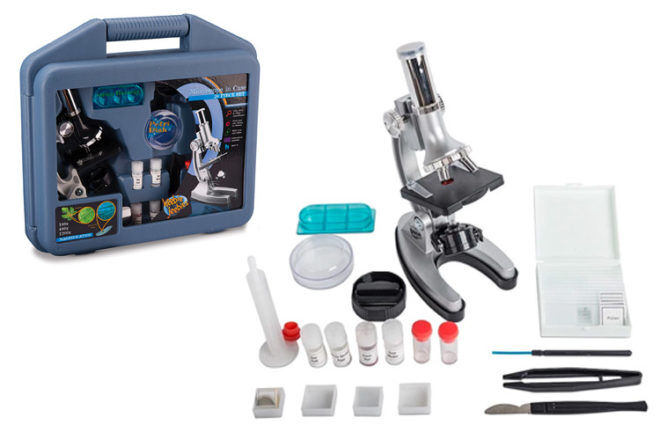 The ultimate kit for all backyard botanists and junior entomologists, with everything they need to explore the teeny tiny world around them. This 30-piece microscope set includes everything from a petri dish to a brine shrimp hatchery and scalpel, to investigate plants and insects in a whole new way.
---
Kick, push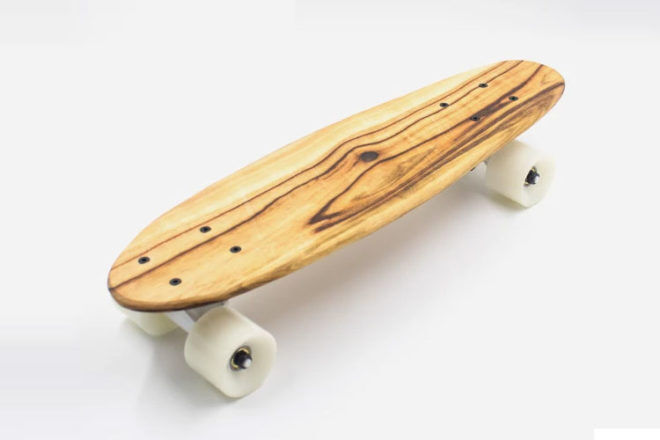 It's the skateboard that all the cool kids are cruising on, straight from Byron Bay and each handcrafted and completely unique. Made from local camphor wood, when it's not being used it makes a sublime wall decoration.
---
Curious critters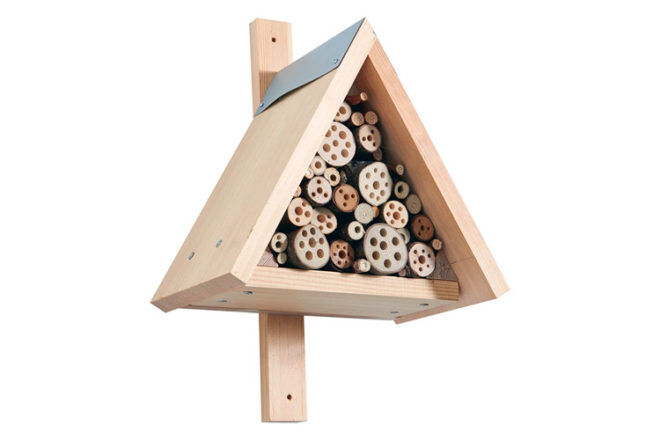 Give them a hotel where all the guests are just a little bit creepy and a whole lot crawly! First, they get to put together their insect hotel and fill it with everything insects like to live in. Then pop it out in the garden and wait for the guests to check-in.
---
Eco-friendly fashion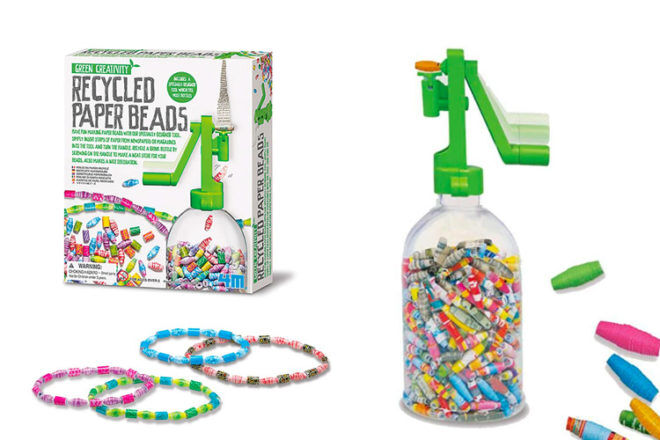 Let the creative juices flow with this enviro-friendly way to craft unique jewellery from old newspapers and magazines. Pop a recycled drink bottle onto the special device, insert strips of paper, turn the handle and like magic, paper beads are formed, ready to be made into bracelets and necklaces.
---
Tightrope tricks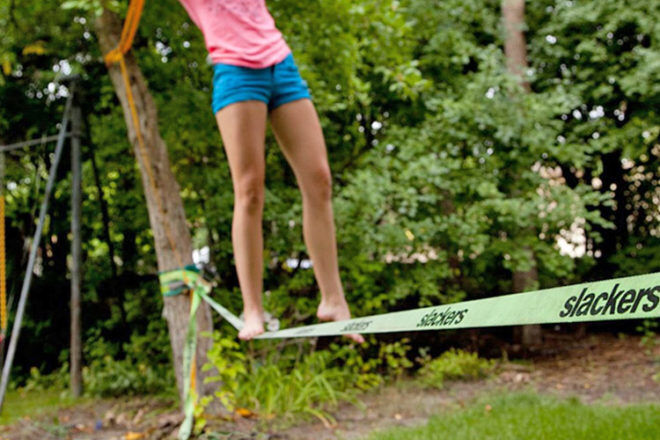 No need to run off and join the circus, Slacklines turn any backyard or playground into tightrope heaven. Attach between two trees and use strength and balance to get across, while hovering just a few metres off the ground. A truly unique toy for 6 year olds and up.
---
On time, you are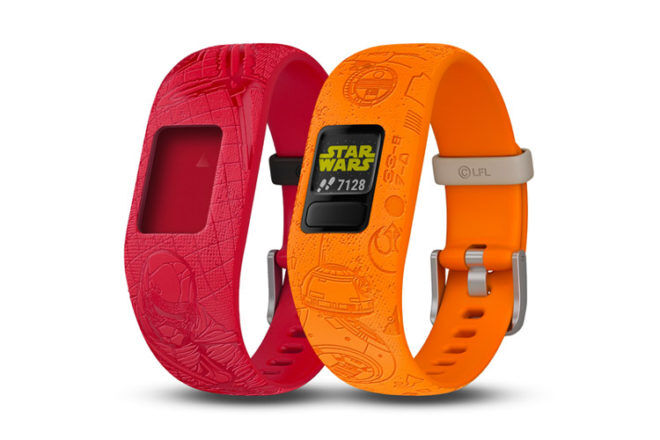 The force runs strong in young Padawans who harness the power of the Vivofit Jr, which helps track steps and activity as well as sleep. There's no need to charge – the battery lasts for a whole year, and the one-piece band is easy to slip on and off.
---
This article is curated by our Editors and includes affiliates and/or paid inclusions. See our Disclosure Policy.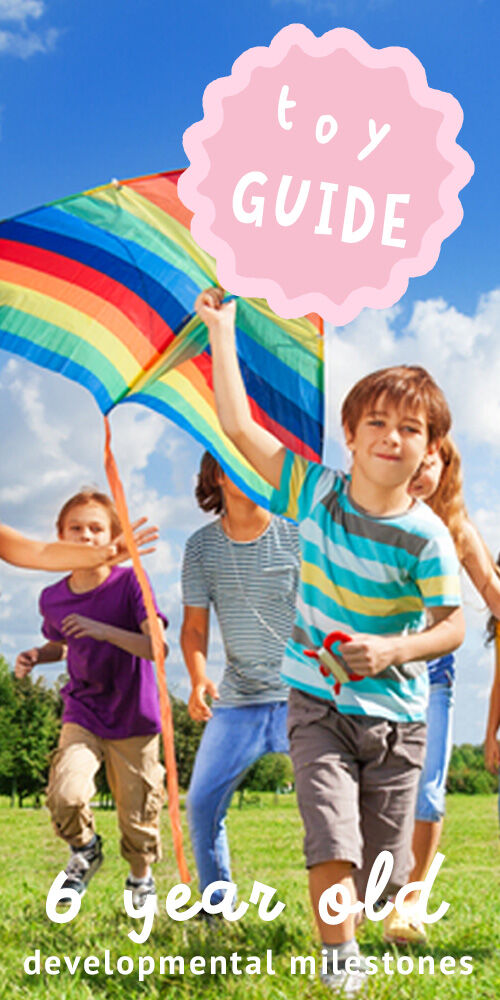 ---
Know more toys for 6 year olds that we should add to our list? Contact us and let us know.
Find more great gifts for kids:
We've collected a treasure trove of amazing Christmas gift ideas, from the latest baby toys from leading brands to the quirky boutique finds. There's something for every little Piper, Noah and Charlotte.
Gifts for kids based on play and development, not gender.
Continue your search for the best toy for six-year-olds
Still not sure if any of these toys are right for you? Search online by jumping into one of our closed Baby groups and ask thousands of other Australian mums what they recommend – 'What to buy' is the most talked-about topic.
Click and join your group today!