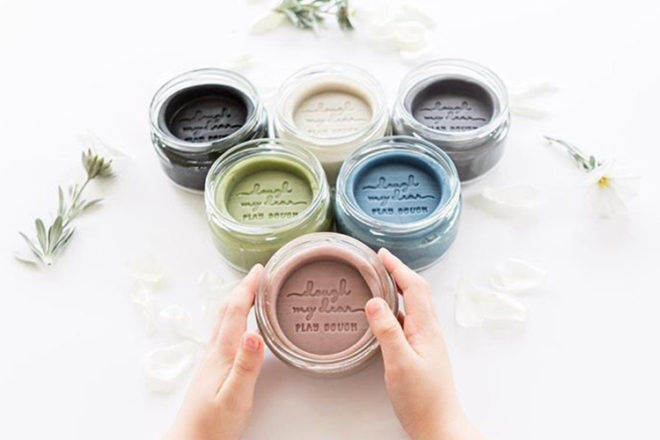 Tiny hands have been enjoying the sensory bliss and benefits of play dough for decades: it inspires creative feats, helps develop fine-motor skills and it excels when it comes to calming busy little bodies.
But gone are the days of play dough smelling like, well, salty dough. Clever brands have put a new spin on the favourite plaything by using natural scents, oils and extracts to create a whole new world of play dough fun for little ones.
9 natural play dough brands for creativity and relaxation
In no particular order, here are nine of our favourite kids' play dough brands that we simply had to share.
2. Wild Dough Co.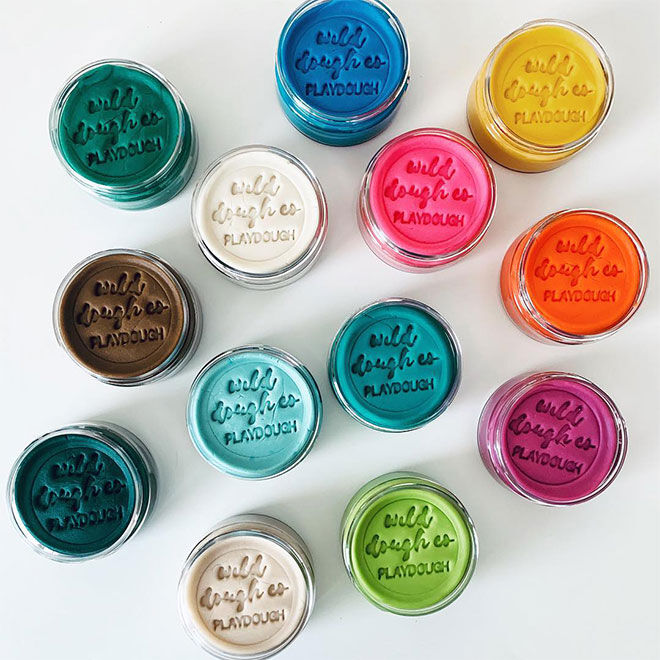 This all-natural range was born out of one savvy mum's need for long-lasting play dough that her tot could squish easily. Finding nothing on the shelves, she set about creating her very own delectable pots of goodness – and with colours and scents like Choc Mud and Sunset Orange in the mix, it's little wonder this brand is winning so many hearts.
---
3. Eco Dough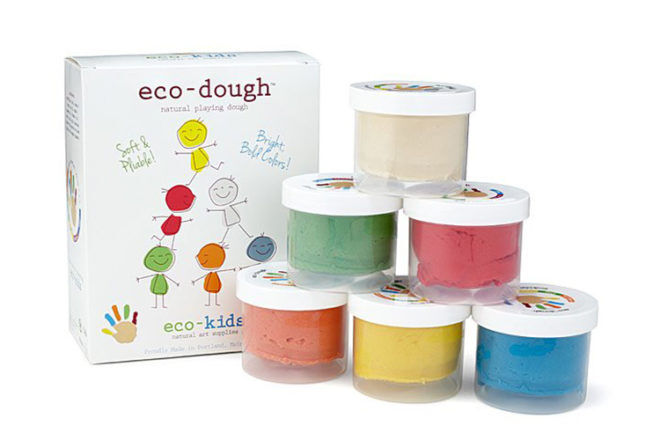 Eco-Dough is coloured using the dyes extracted from beets, paprika, carrots, spinach, purple sweet potato, blueberries, tomatoes and red cabbage – and the result is a unique set of play dough that feels super soft and smells delish. Each portion of dough is made by hand and completely free of any nasties.
---
4. Little Wildling Dough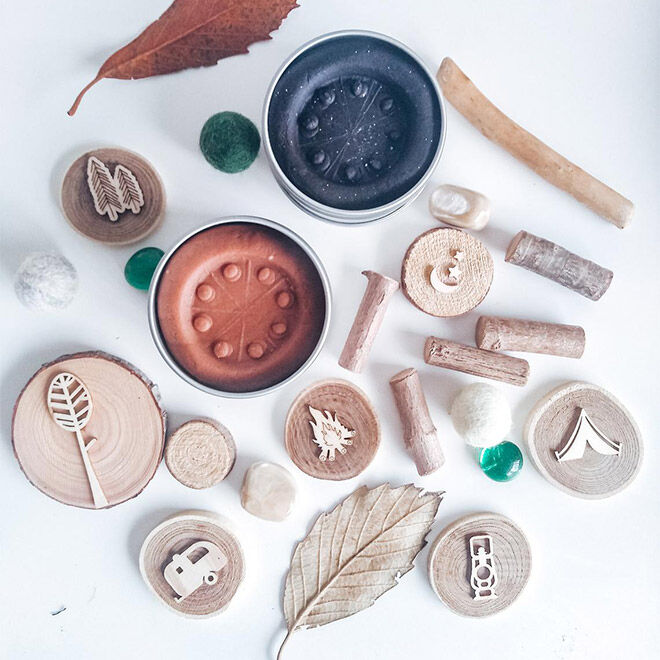 We can almost smell the goodness of this play dough just from looking at it! Clearly inspired by the beauty of Australian flora, this boutique collection includes Lemon Myrtle, Eucalyptus and Forest dough, and each is enriched with essential oils. Choose from individual tins of dough or play kits complete with tools.
---
5. Little Dough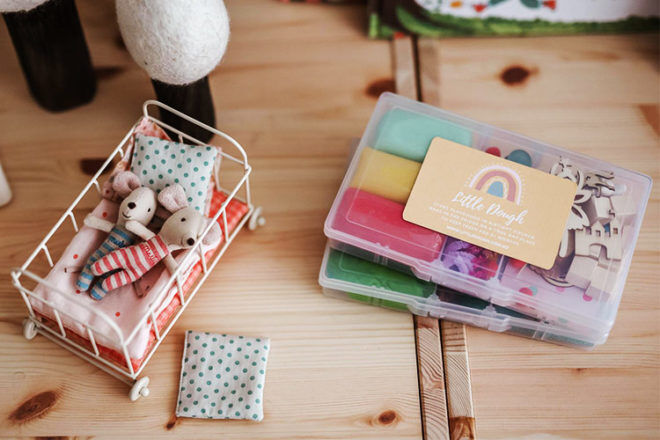 We adore these fun-filled kits for the fact they include everything kidlets need to lose themselves in sensory play. Sets include three portions of coloured dough, figurines, pebbles and other knick-knacks for embellishing and building. Themes include unicorns, bugs and reptiles, space, and magical kingdom – complete with wooden castles.
---
6. Poppy and Daisy Designs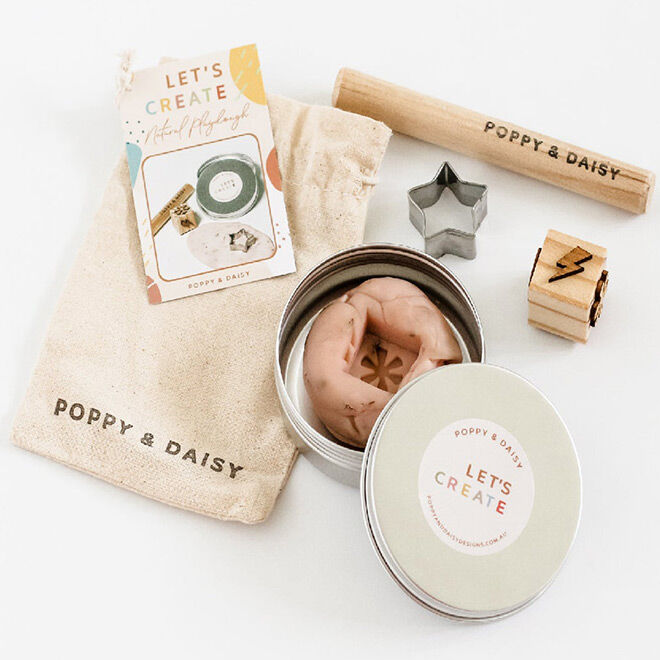 This stunning kit is handmade right here in Australia and comes packaged in an environmentally friendly cloth bag that is ready to gift. The use of lavender leaves and oil makes for scented play dough that is nothing short of luxurious (and we totally want to play with it ourselves!). Tools include a mini rolling pin, stamper and cutter.
---
7. Good Dough Co.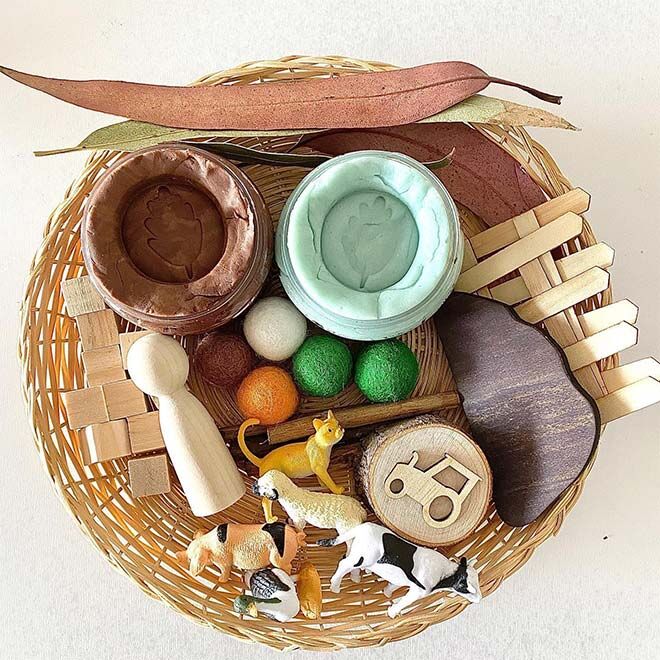 From an Adelaide mum driven by a love of open-ended play comes a range of all-natural sensory play dough that smells like heaven. Choose from individual jars of scented play dough or larger kits that include figurines, stampers and other playthings for creating elaborate and imaginative scenes.
---
8. Dough My Dear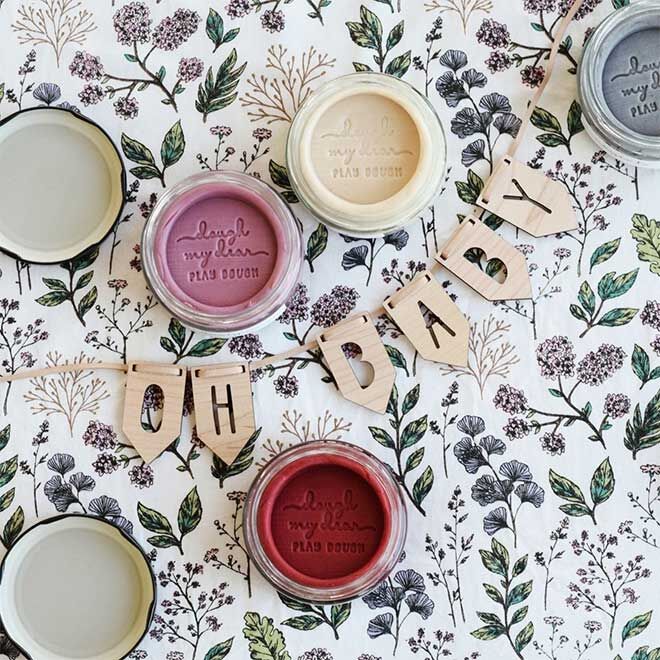 It's dough, my dear – but not just any dough. This collection of completely natural, silky-smooth play dough includes some of the most mouth-watering scents around, like bubblegum and coffee! For a complete gift pack, don't miss the accessories and vegan-leather aprons and mats on offer as well.
---
9. Jar Melo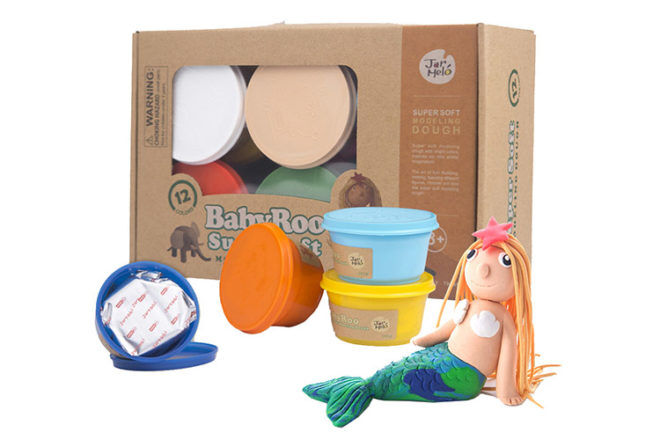 Will all colours of the rainbow included, this makes the ultimate first set for littlies who've just discovered the magic of play dough. Entirely natural, this coloured dough is made from wheat flour, dyed using pigments found in nature and scented with essential oil extracts.
---
Shop play dough accessories …
---
This article is curated by our Editors and includes affiliates and/or paid inclusions. See our Disclosure Policy.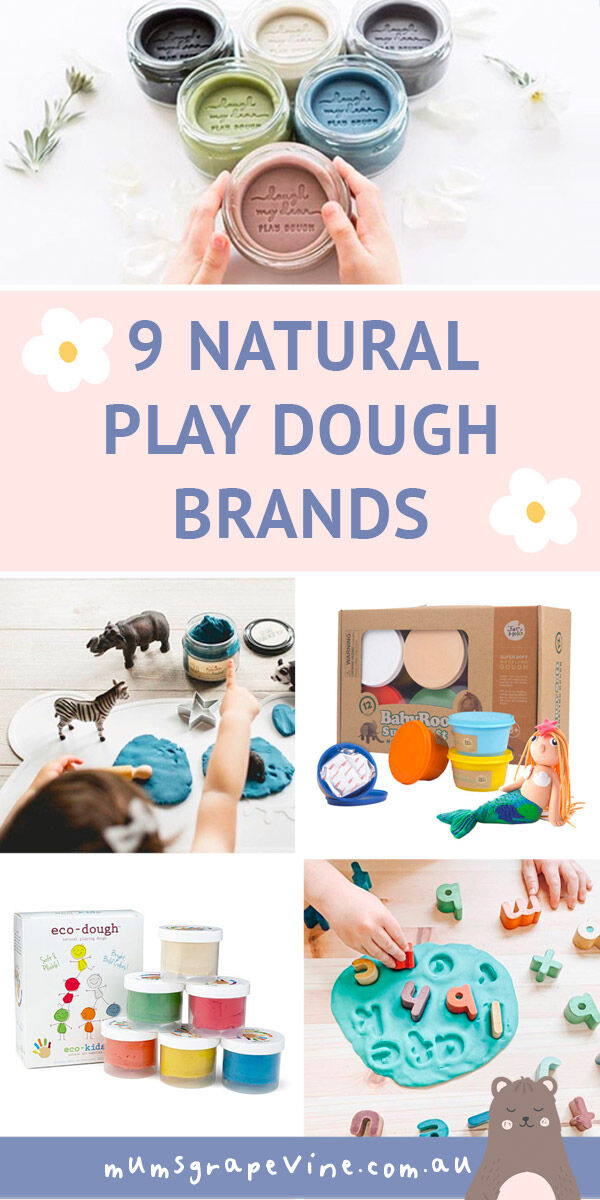 Know a brand of natural play dough we should add to our list? Contact us and let us know.
Continue your search for the best play dough
Looking for sensory toys and still not sure if any of these are right for you? Join one of our Facebook Baby Groups and ask thousands of other mums what they recommend. They are grouped together based on your baby's birth date so everyone is going through the same stages at the same time.
Click here >> Mum's Grapevine Facebook Groups  << to find your group today!