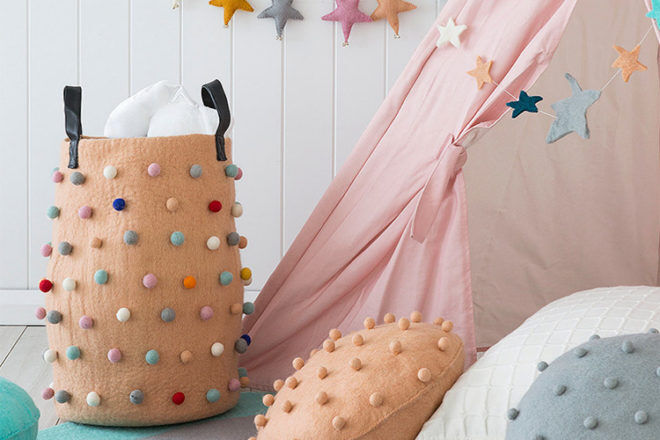 With kids come things. Lots. Of. Things. And if you are anything like us, you probably spend a lot of time wondering where on earth to put everything. From soft canvas bunny bags to carefully crafted, character-filled baskets, nursery storage with a twist can be so much fun.
We've hunted down the sweetest small storage as well as big, beautiful bins that not only provide a home to all manner of kiddie knick-knacks, essentials and treasures, but they also look sensational in the nursery.
17 quirky nursery storage baskets
To help you find the perfect storage baskets for your babe, we've compiled this handy list of brands to get you started in your search. In no particular order, here they are:
Done by Deer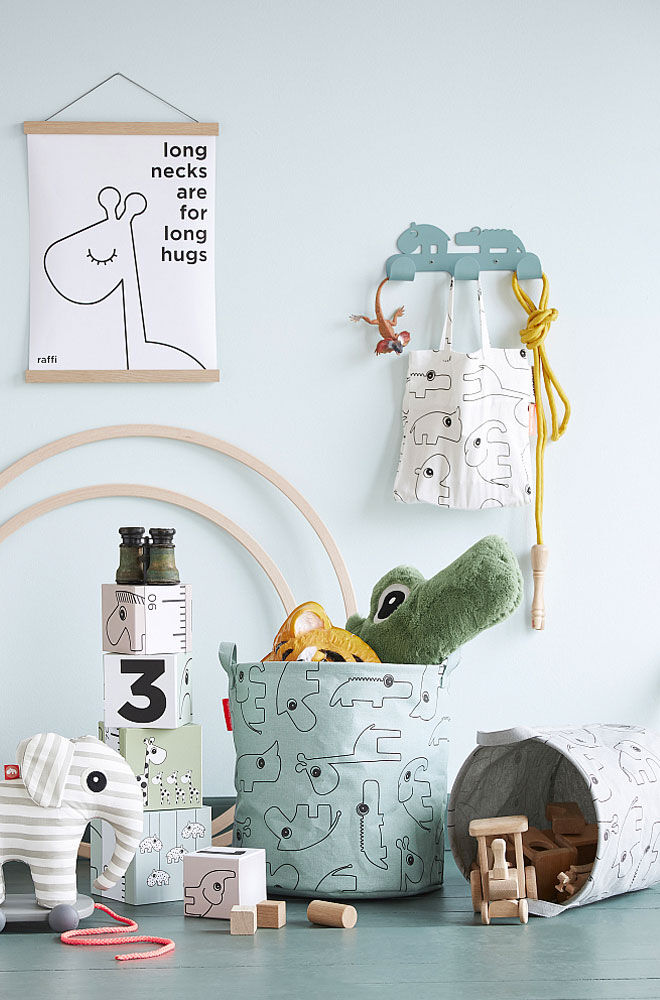 From toys to dress-ups to blankets, this handy set of three canvas storage bins is going to get a tonne of use in kids' rooms, nurseries and play zones. They come in a choice of pink, blue or grey and include kid-friendly handles for dragging from room to room.
---
Oon Home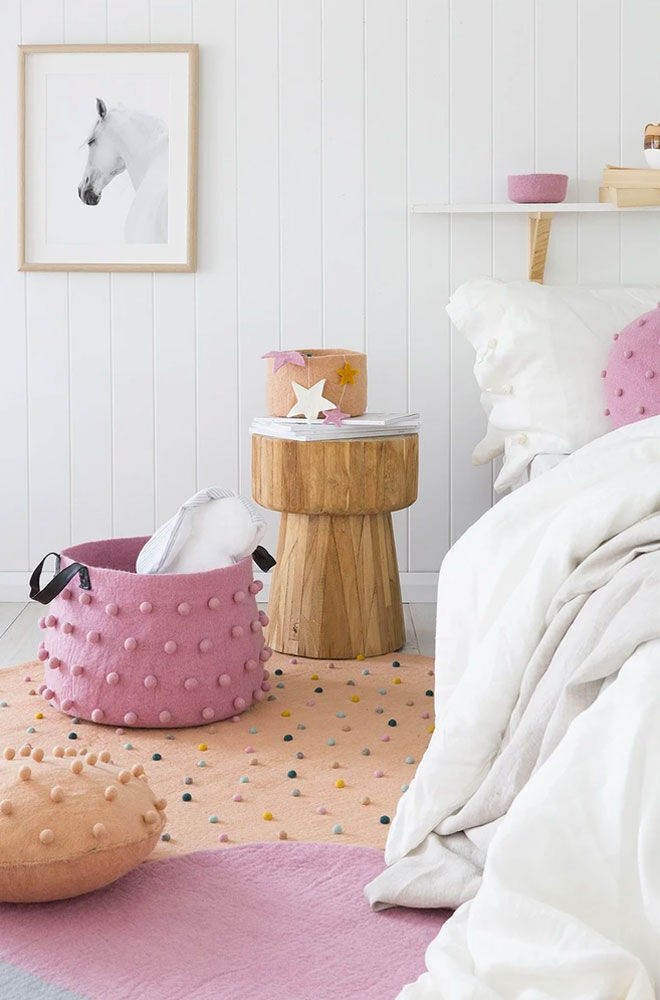 Lovingly handmade from woollen felt and bursting with pompom goodness, these storage baskets bring colour and texture to kids' rooms. They stand at 45 centimetres tall and come in a range of shades, including blush and grey.
---
Love Indi Lou
Bringing oodles of joy into little one's bedrooms, this rainbow basket is bursting at the seams with colour and cheer. Its sturdy handles make it easy to carry and the addition of a handy lid hides that messy pile of toys just perfectly.
---
Tellkiddo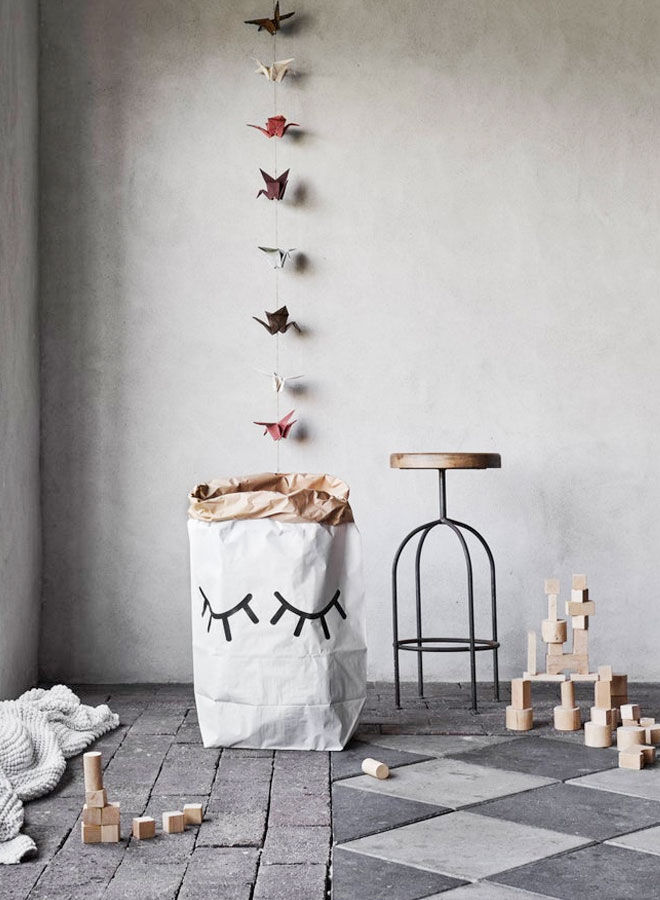 A paper bag, yes, but with all the strength of canvas or felt. Available in two squeal-worthy designs, this modern take on the nursery storage basket oozes Scandi style with a whimsical edge. We love!
---
Ferm LIVING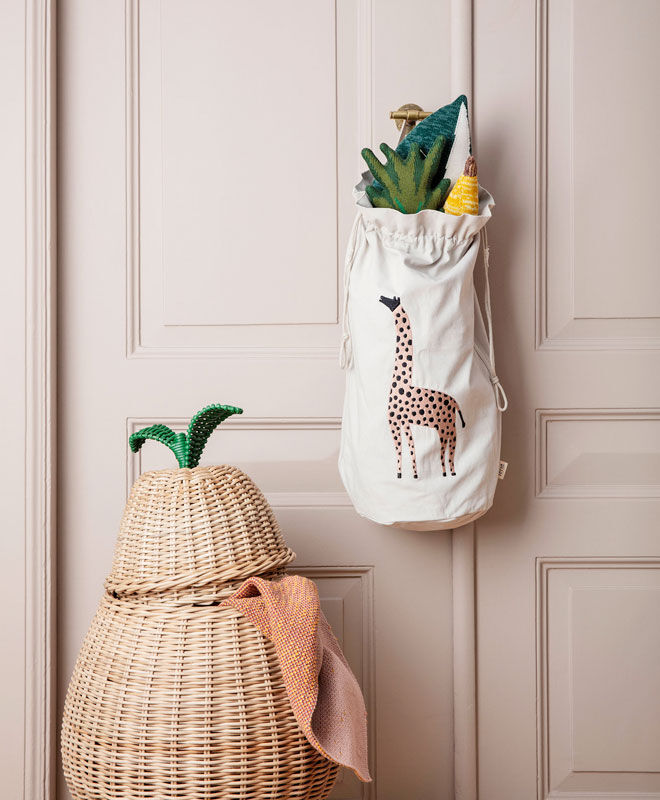 This giant rattan pear is as sweet as it is useful. At almost 60 centimetres in height, it can house bulky toys, or even a week's worth of clothes. Was there ever a storage basket more delicious? We think not.
---
Lilu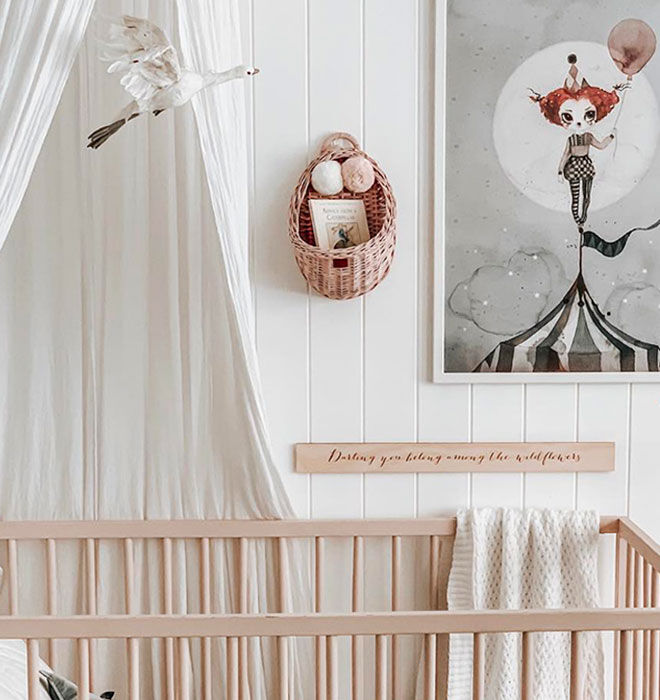 From teeny tiny baskets to beautiful pieces for the wall, the storage options from Lilu are endless. Available in an array of dreamy colours, and with pom-poms to boot, they're the perfect accessory to your little one's favourite place.
---
Bloomingville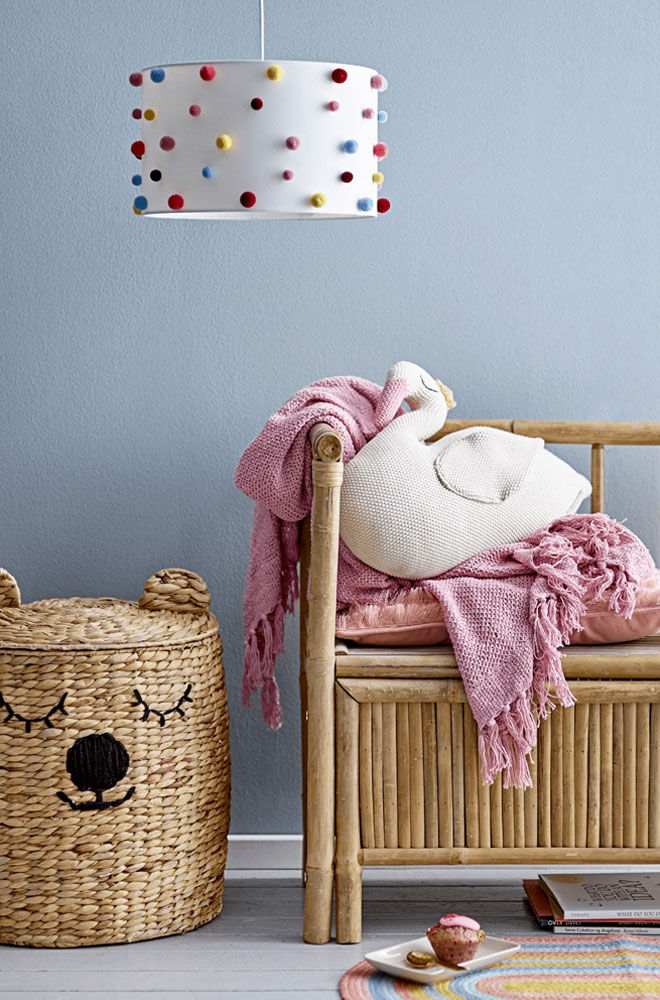 This friendly bear is hard to top when it comes to cuteness, and in a large size that can look after everything from nursery items to toys and books, it's a storage solution that will see the kids through many ages and stages.
---
The Decor House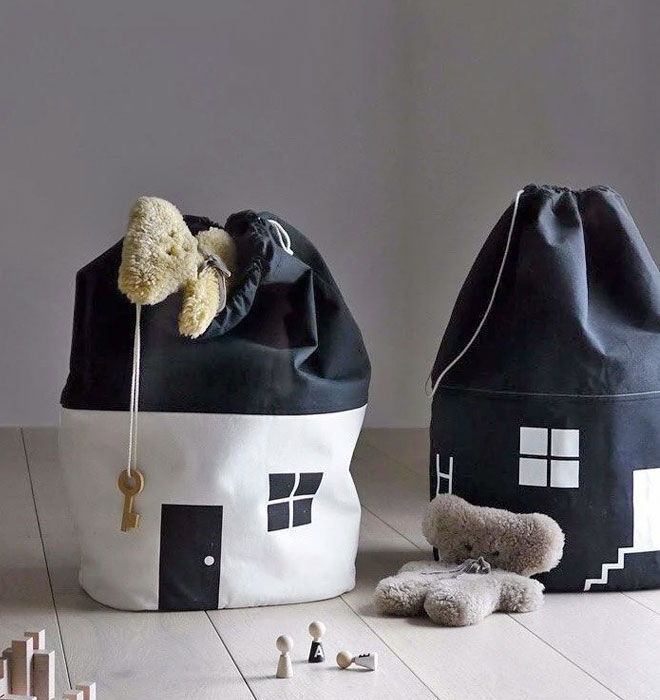 At 65 centimetres in height, these sweet little sacks make adorable homes for all those well-hugged plush toys in the kids' rooms. They're made from ultra-soft cotton and have an easy-use drawstring closure.
---
Ay-Kasa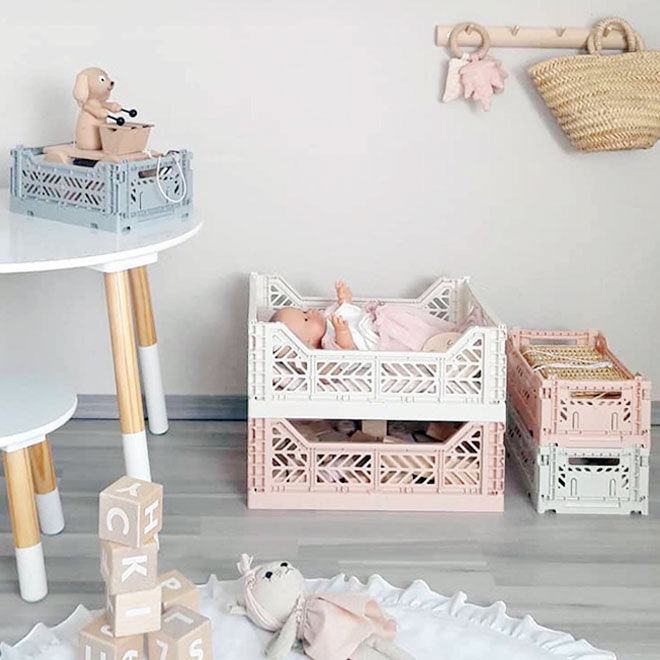 The crate has had a modern-day makeover and we couldn't be more in love! Designed to fold down flat when not in use, they're ideal for toys, books and puzzles as well as a place for dolly to lay her head.
---
Gorman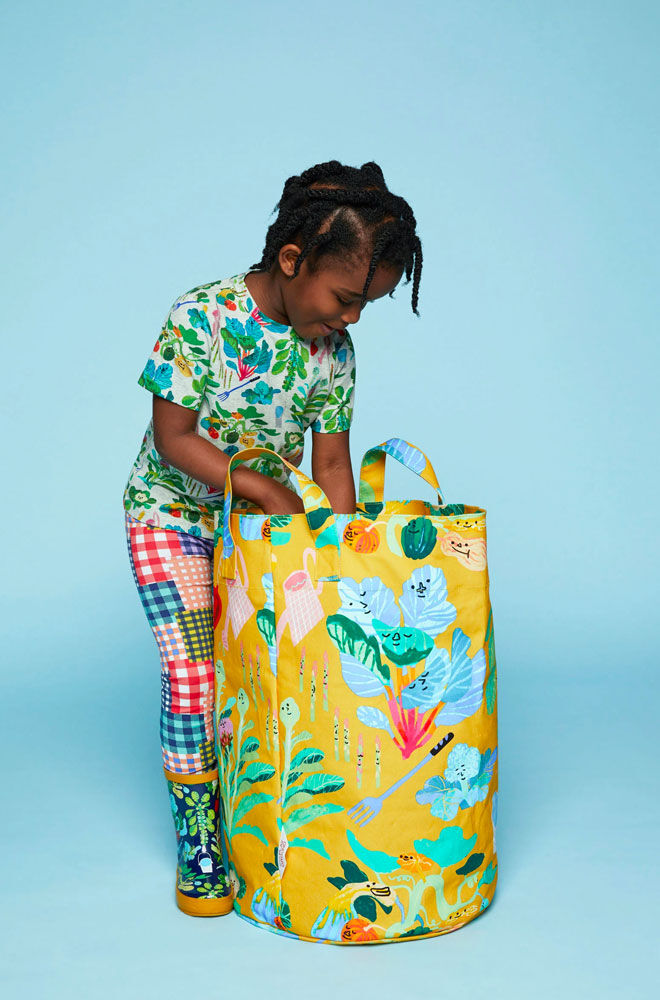 Fruits and veggies just got funky! We're absolutely smitten with the new popping new prints from Gorman and we think the kiddies will be too.
---
Olli Ella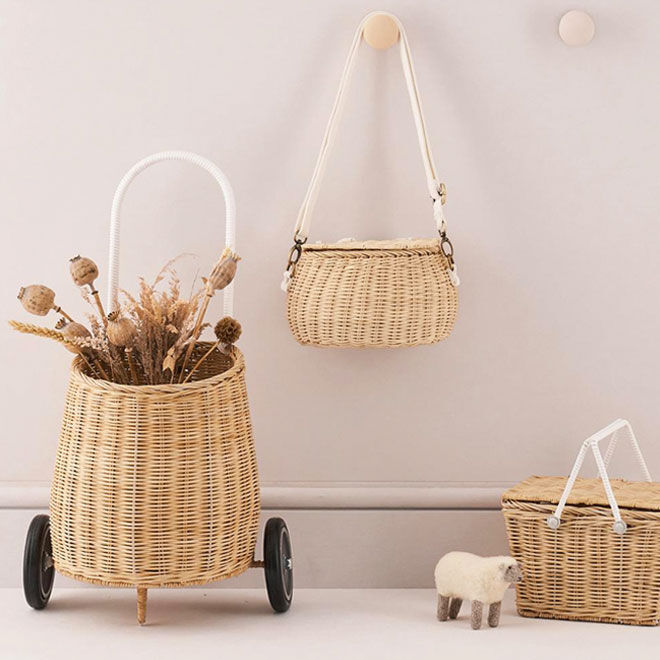 Store it, then take it. With these exquisite pull-along baskets, kids' can take their treasures everywhere with them, all while keeping them safe. Colours include mint, straw, white, and the sweetest shade of rose we've ever seen on wicker storage.
---
Muskhane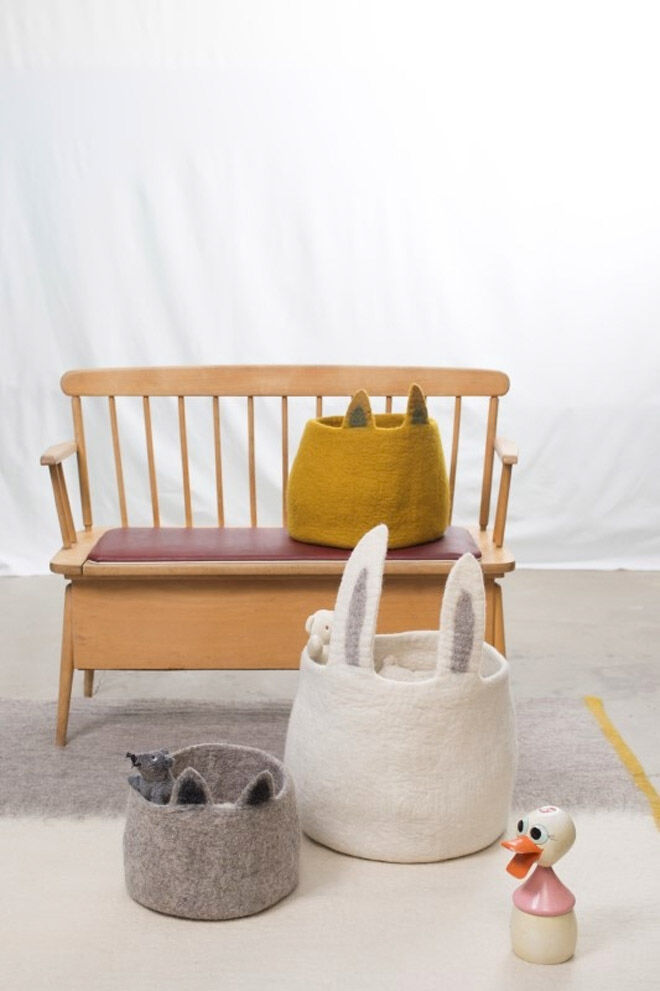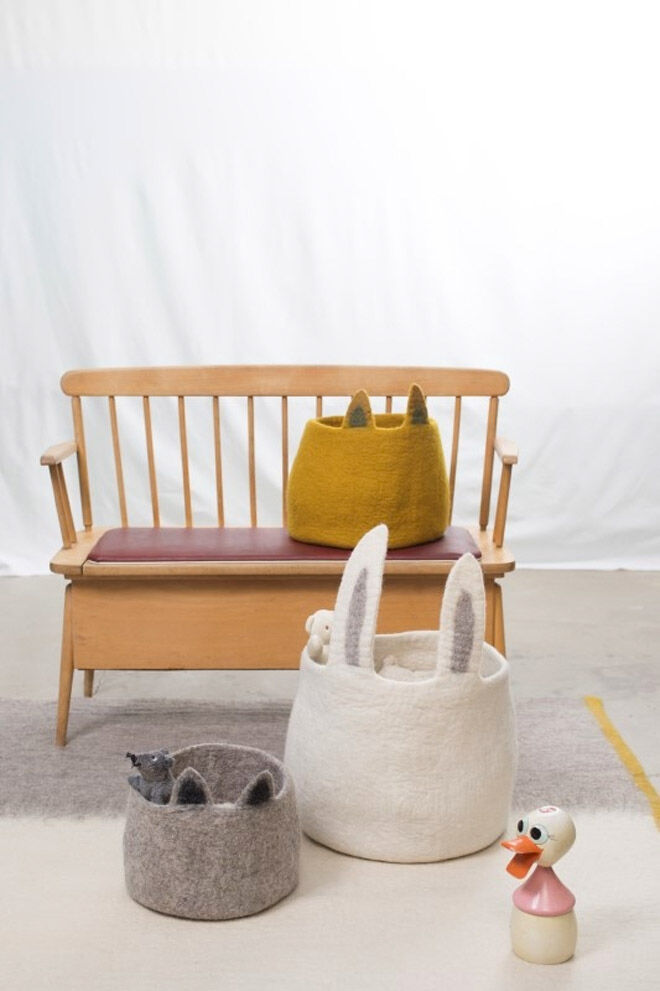 Soft yet strong, these adorable felt storage baskets are a statement piece that's more than just a pretty face. The hardest part is choosing just one to take home.
---
Liewood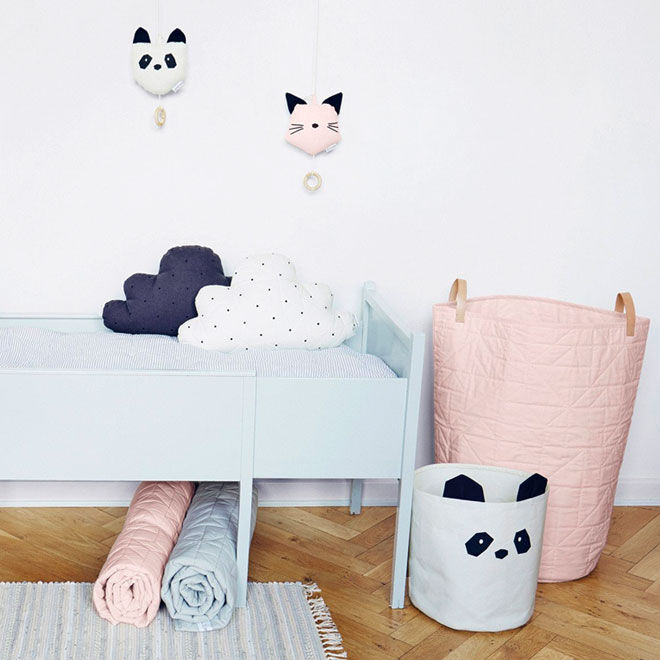 Made from organic cotton canvas, these playful baskets make the world of storage just a little bit cuter. Fill with loose toys to keep them tidy, clothes to contain the clutter or simply as an adorable addition to the little one's bedroom.
---
Fabelab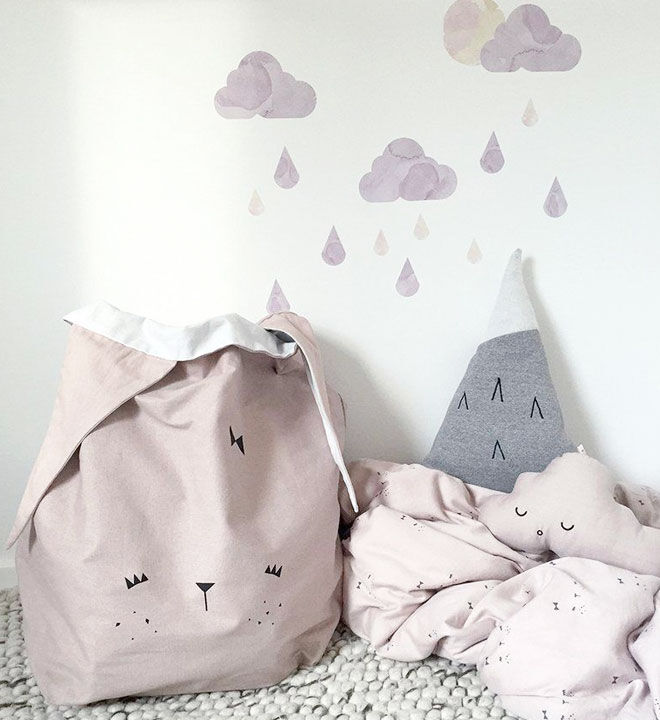 So sweet it almost gives us a toothache. Designed to be used a number of ways, the darling bunny storage bag can be turned inside out for a more minimalist look.
---
Pottery Barn Kids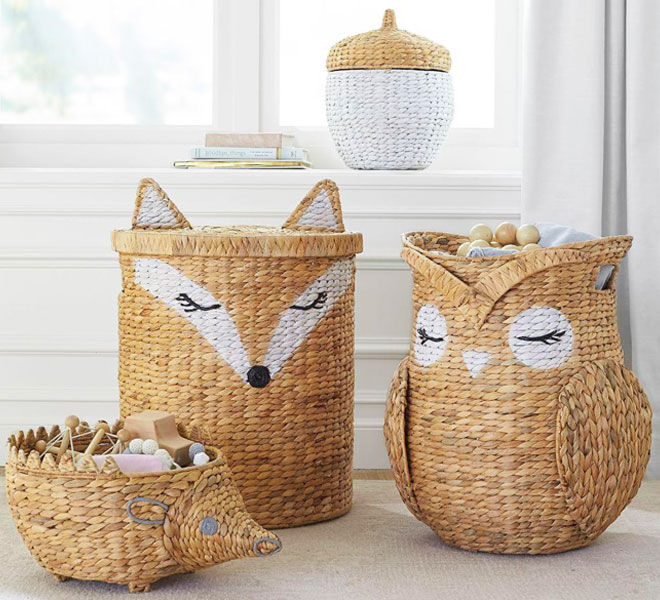 They'll have a hoot of a time packing up with these woodland friends. Woven by hand from natural water hyacinth, they're roomy enough for linen and strong enough for books.
---
This article is curated by our Editors and includes affiliates and/or paid inclusions. See our Disclosure Policy.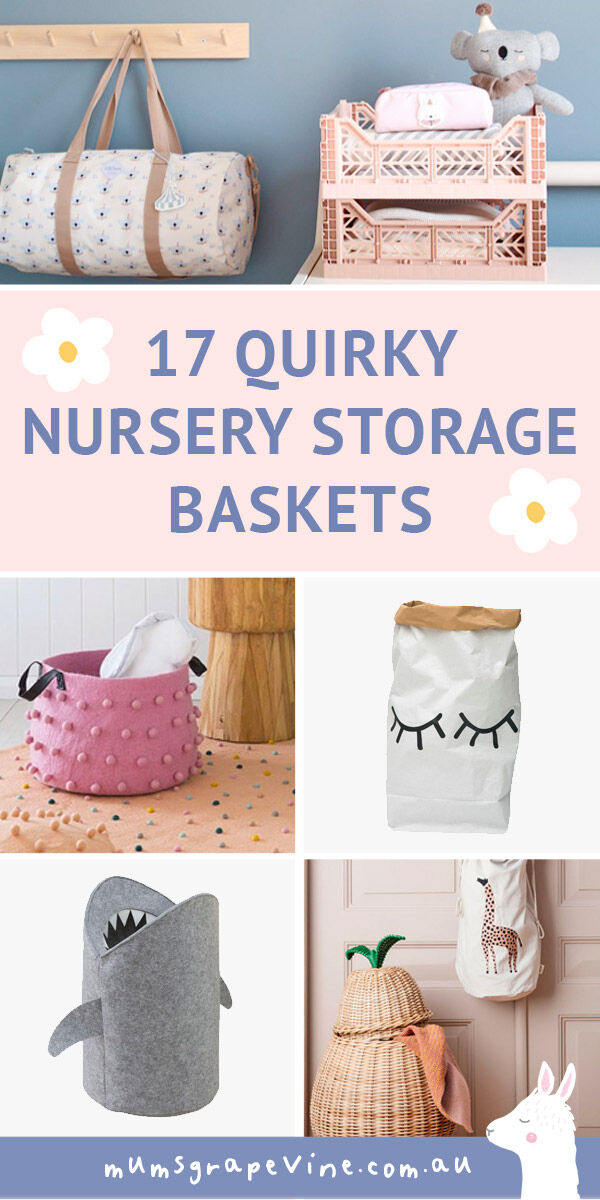 Know a brand of nursery storage we should add to our list? Contact us and let us know.
---
Continue your search for the best nursery storage baskets
Looking for nursery storage baskets and still not sure if any of these are right for you? Search online by jumping into one of our closed Baby groups and ask thousands of other Australian mums what they recommend – 'What to buy' is the most talked-about topic.
Click and join your group today!