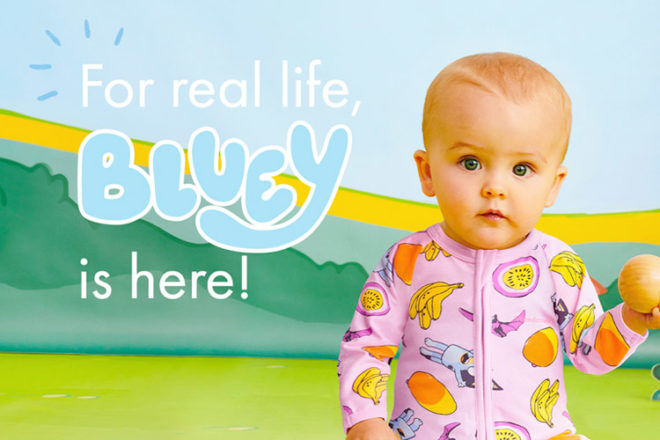 Shut up and take our dollar bucks, Bonds has just dropped another collaboration with Australia's favourite pup, Bluey.
There's no need to pinch yourselves, this is 'for real life' and we're not sure who's more excited by the latest Bonds Bluey range – parents or kids. This very first drop is just for members of the Bonds & Me Loyalty Program – but you can't sign up now, unfortunately, you have to already be a member.
If you are a member and trying to get onto the Bonds site, you'll need a bit of patience, the traffic is huge!

The ABC Kids cartoon, based on Bluey, her sister Bingo and mum and dad, first aired in 2018, and has become a firm favourite among the Aussie toddler set. And now the loveable Blue Heeler has joined forces with Bonds bringing a range of Zip Wondersuits, tees, underwear, socks and pjs to kiddos across the nation.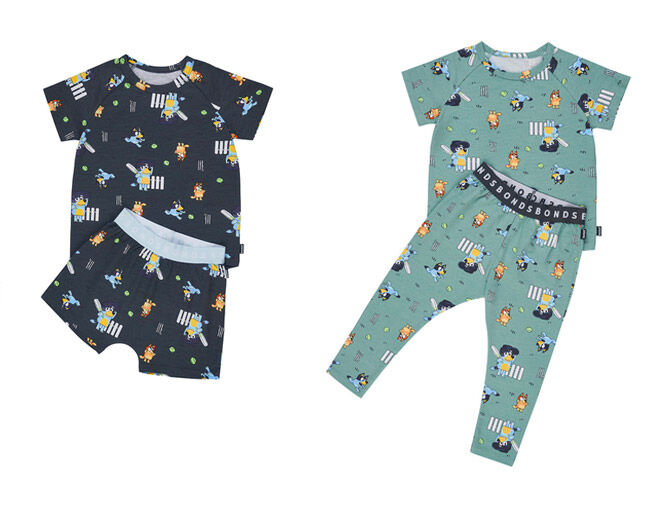 Available online from Bonds (from $12.95 ).