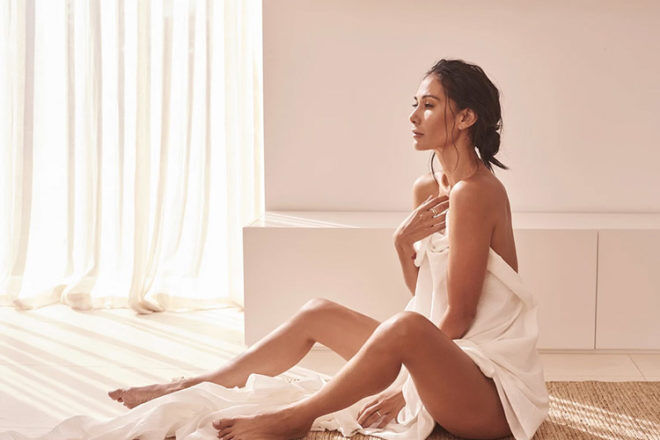 By now, we're all familiar with sheet masks for our faces, but masks for our lady parts are a relatively new concept. The mum behind the FIG FEMME Restore Mask wants conversations about the care of intimate body parts to flow as freely as those about hair and skincare routines.
FIG FEMME founder Lindy Rama-Ellis, who shares three children with former husband, Olympian Michael Klim, and a daughter with her British property developer husband Adam Ellis, explains she was 'sick of the typical taboo connotations associated with talking about the female vulva'.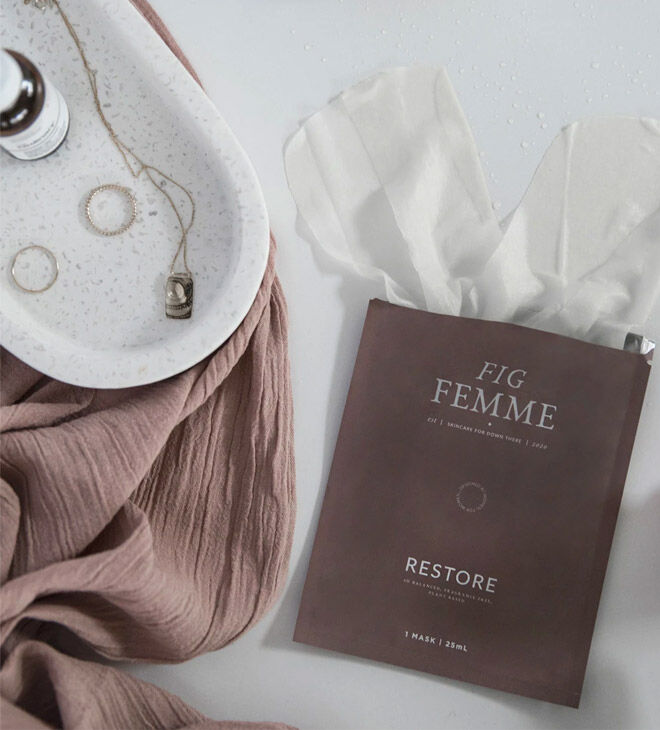 She says she's made it her mission to create a wellness brand that encourages open dialogue about self-care and post-pregnancy care.
The masks use ingredients like Lactobacillus Ferment, Pineapple Fruit Extract and Willow Bark Extract to tackle irritation, vaginal itch, to boost hydration, improve texture and reduce the instances of ingrown hairs and acne. The masks are also famed to help with rough skin caused by hair removal and ageing.
So, how do you use a vulva mask?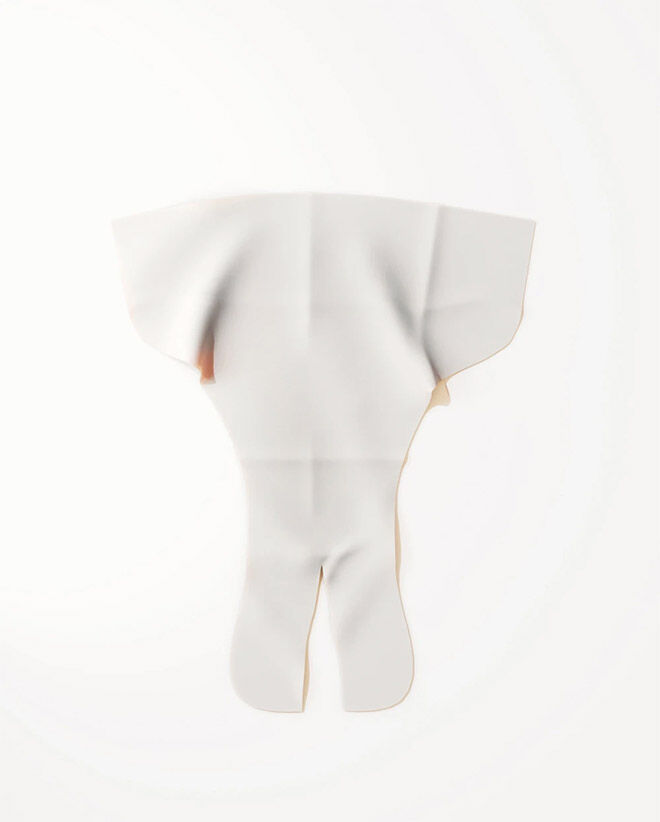 It's pretty much just like using a mask on your face. Wash and dry the vulva area, including the inner thighs, and apply the mask to the vulva, pressing a little. Let it sit for 15-20 minutes, and remove and massage the remaining serum into the area.
Available online from FIG FEMME ($25).
Read next …
Looking for more care for down there? Head to these articles next: