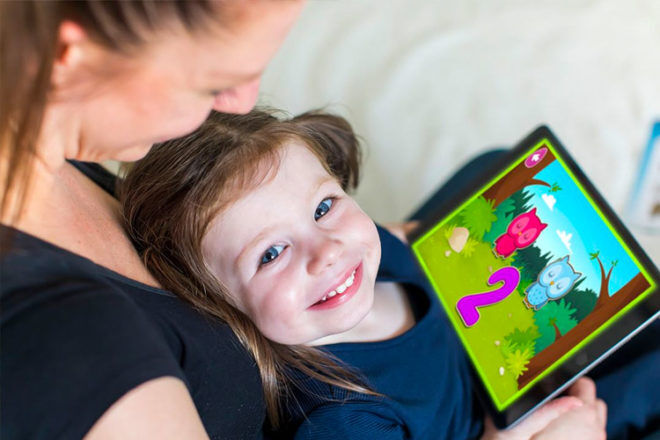 Australia's littlest readers are being invited to open the book on learning for children from disadvantaged backgrounds, with ABC Reading Eggs launching its first Read, Learn, Empower fundraiser, supporting The Smith Family.
Throughout September, families have two simple ways to get involved in giving children from all backgrounds a chance to succeed at school:
For new members, ABC Reading Eggs will donate $1 to The Smith Family for every new sign up to the 30 Day Free ABC Reading Eggs program.
For exisiting customers, ABC Reading Eggs will give a 12 month ABC Reading Eggs subscription to The Smith Family for every video upload showing their children enjoying the program.
So whether you're new to ABC Reading Eggs, or a family who already uses the award-winning, learn-to-read program, there's a chance to make a real difference in the lives of disadvantaged children right across Australia.
Read, Learn, Empower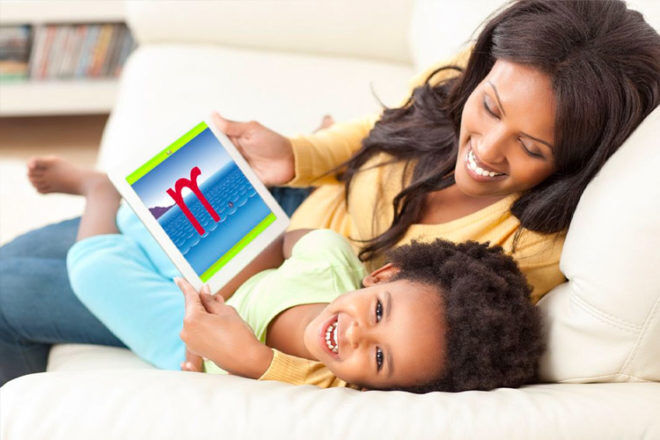 Right now, families from across Australia have the unique chance to build their own children's reading skills, but give children living in poverty a huge leg up in their education. The Read, Learn, Empower campaign supports The Smith's Family's vital education programs, helping young Australians from disadvantaged backgrounds succeed at school.
Through no fault of their own, many Australian children growing up in poverty start school behind in basic reading and numeracy skills. And if they don't get the right support, they'll usually stay behind.
"Children who like to read, read more and because they read more, their reading is better," explained The Smith Family's Wendy Field. "Interventions aimed at improving children's reading need to combine motivation building techniques, with skill-building strategies."
And that's where ABC Reading Eggs comes in.
"It is essential that children learn how to interpret and connect with non-printed text, to be
discerning about what they read, and to utilise digital literacy skills," said ABC Reading Eggs literacy specialist Sara Leman. "The Read, Learn, Empower fundraising initiative is a fantastic way to support equality in education. It provides the opportunity for all children to learn the fundamental skills they need for future success."
How you can help Australian children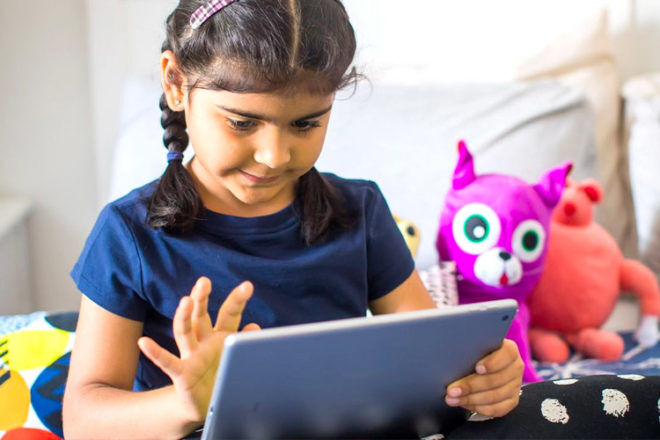 There are two ways to help ABC Reading Eggs reach their fundraising targets with The Smith Family as part of Read, Learn, Empower campaign.
New customers
ABC Reading Eggs will donate $1 for every new sign up to the 30 Day Free subscription received between now and 30 September, 2020, with an aim to raise $15,000 for The Smith Family.
Exisiting customers
If you're already an ABC Reading Eggs family, you're also able to play your part in the fundraising effort. Just upload a video showing how ABC Reading Eggs empowers your child through reading, and Reading Eggs will donate a 12-month learning subscription to The Smith Family.
How to upload your video
Record your child's #ReadLearnEmpower moment and make sure your video is at least 15 seconds long
Upload your video as post to Facebook, Instagram or Twitter with the hashtag #ReadLearnEmpower and #abcreadingeggs
Tag @ReadingEggs and include the country you're from to make sure we see your post.
Video ideas include:
Reading a book from the online library
Showing which lesson your child is on and what they're learning
A singalong with your child's favourite ABC Reading Eggs song
(Video credit: @life.of.a.melbourne.mumma)
As well as helping disadvantaged families, there are prizes up for grabs for the most outstanding video entires, including a 32GB iPad (7th Generation) worth $529, and the top five entires each receive a $100 iTunes gift card and an ABC Reading Eggs Mega Book Pack worth $252.
Bridging Australia's literacy gap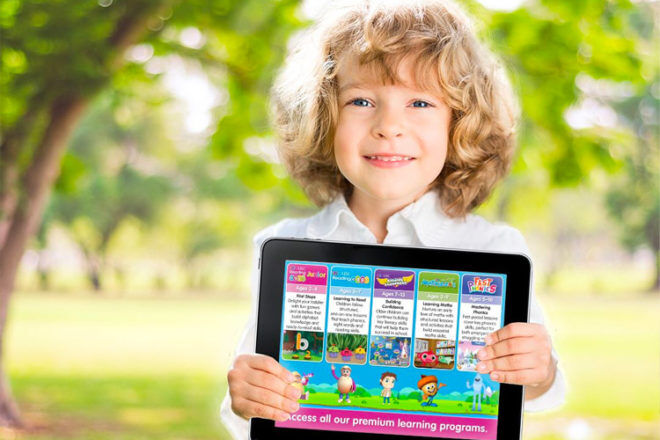 Online education expert Allan Dougan, from 3PLearning.com, knows all too well how hard it is for young children from disadvantaged backgrounds to break the cycle of poverty.
"I grew up in the bitter economic wasteland that was Glasgow in the 1980s, where illiteracy went hand in hand with widespread social deprivation. All the ingredients were there: high unemployment, limited resources for learning, and a legacy of parents and grandparents who never completed formal schooling. As a result, many of my peers never learned to read and write."
Allan says he was one of the lucky ones, going on to become a maths teacher. But he says it was literacy that helped him break the cycle, more than numbers. Knowing how to read and write well meant vital skills like reading a letter and filling out a job application put him a step ahead. But he says the vast literacy chasm still exists.
"30 years later and on the other side of the world, the literacy divide remains. In the 2019 NAPLAN data, it's indigenous students, students affected by family unemployment, and students from remote areas who make up the bulk of those achieving below the minimum standards for reading and writing."
Allan says we need to start closing the gap, and the ABC Reading Eggs Read, Learn, Power campaign is kicking things off.
"The money raised will support The Smith Family's education programs, like Learning For Life, which helps more than 56,000 young Australians from disadvantaged backgrounds succeed at school and to create better futures for themselves."
For more information on the Read, Learn, Empower campaign, head to ABC Reading Eggs website.
*ABC Reading Eggs will donate up to a maximum of $15,000 and a maximum of 1000 x 12‑month combined learning subscriptions to The Smith Family.
(This article has been written on behalf of ABC Reading Eggs.)